From the SFLA Blog
Students for Life Had a BIG Weekend!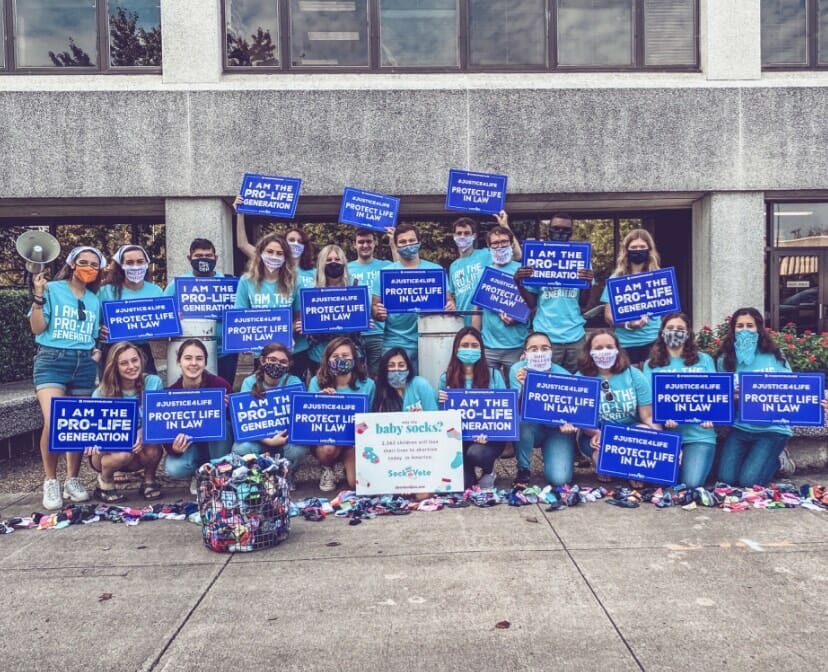 Brenna Lewis - 29 Oct 2020
As part of efforts to encourage voters to #VoteProLifeFirst and to persuade U.S. Senators to vote to confirm Amy Coney Barrett, Students for Life was VERY busy this past weekend. Check out what we were up to:
#Justice4Life Tour
The Students for Life team (and students) traveled to key states across the nation to encourage U.S. Senators to vote to confirm Amy Coney Barrett. On the tour, we visited:
Charleston, Wheeling, Martinsburg, and Fairmont, West Virginia
Fairbanks, Alaska
Minneapolis, Minnesota
Lansing, Michigan
Philadelphia, Pennsylvania
Raleigh, North Carolina
Jacksonville, Florida
San Antonio, Texas
Denver, Colorado
Phoenix, Arizona
Even while on the ground in eight different cities across multiple time zones, we were still able to provide our viewers with a live stream showing several of the rallies, hosted by Student for Life Action's Autumn Schimmer and Governor Scott Walker.
In Philadelphia, the staff of a building came out to illegally wash our pro-life chalk messages off the public sidewalk.
Raleigh's event prominently featured 2,362 socks to represent those preborn children who lose their lives to abortion each day in the United States.
Get Out the Vote Efforts with Students for Life Action
Students for Life Action had a massively successful weekend asking voters to #VoteProLifeFirst. Students for Life team members, students, and adult volunteers:
Knocked on 33,005 doors

Made 44,816 phone calls

Sent 653,656 text messages
And that was just in ONE weekend! This brought grand totals to 450,000 phone calls, 800,000 text messages, and 130,000 doors knocked on. There is no doubt that these efforts have made a difference for the preborn this election. Plus, one of the coolest parts of the weekend was that Charlotte Pence, the Vice President's daughter, helped us make some #VoteProLifeFirst phone calls!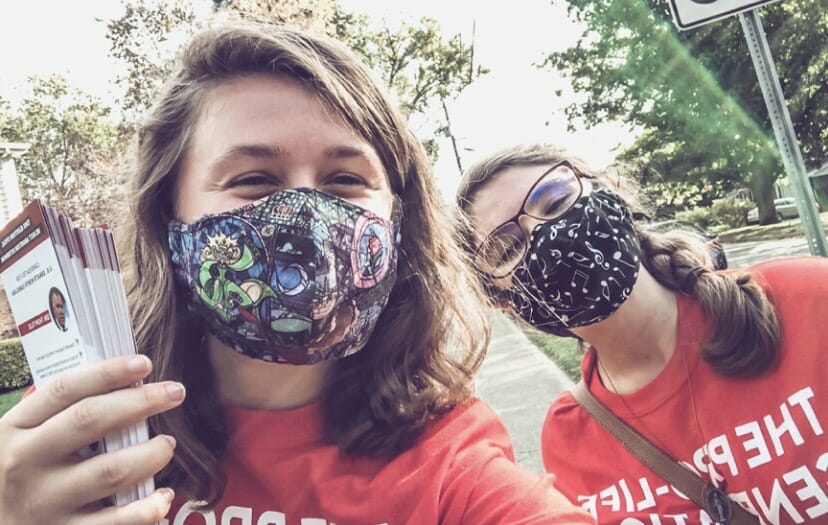 A Historic Moment with the Confirmation of Amy Coney Barrett
Students for Life President Kristan Hawkins joined the Pro-Life Generation outside of the Supreme Court the evening of October 26th to witness the confirmation of Amy Coney Barrett. This moment was one for the history books and marked a deserved victory after the #Justice4Life tour. No amount of cold or rain can stop the Pro-Life Gen!
No matter what the election brings, the Pro-Life Generation has a plan and stands ready to continue saving the lives of the most vulnerable in our nation.