From the SFLA Blog
Students for Life Criticizes Facebook For Censoring Ads Depicting the Grim Reality of RU-486 Abortion Drugs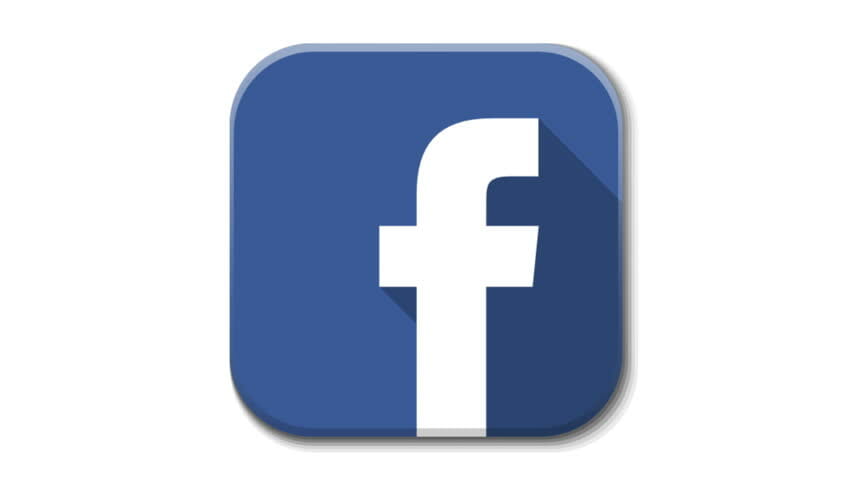 Kristi Hamrick - 04 Jun 2020
"Facebook continues to censor the truth about the dangers and consequences of abortion. Big Tech is an ally of the abortion industry, and they work hand in virtual hand with abortion advocates, trying to suppress the rights of Americans who value preborn life," said SFLA's Kristan Hawkins.  
FREDERICKSBURG, VA (6-4-2020) — Students for Life of America (SFLA) President Kristan Hawkins noted that Facebook has been blocking SFLA video ads showing a cinematic depiction from the movie, Unplanned, of what can happen during a chemical abortion, part oftheir ThisisChemicalAbortion.com project as 40 % of abortions today are now committed with deadly pills.  Hawkins observed: "The abortion industry's next play is to flood the country with dangerous RU-486 chemical abortion drugs, encouraging women to take the pills as they downplay the risks. Students for Life wanted to run Facebook ads that highlighted what can happen to women during an RU-486 abortion, using a scene from the movie Unplanned. Despite the fact that this is an accurate depiction without graphic images of human remains, Facebook censored our ads, saying that they 'may be shocking and scary to viewers'."
She continued, "RU-486 drugs and chemical abortions indeed are scary–that's why we wanted to highlight the horrific experience in an appropriate manner. Facebook must revise its policies to allow groups like ours to highlight serious problems with chemical abortion drugs. We demand that Facebook allow us to run our ads. This is one more good reason why President Trump recently released an executive order on social media censorship."
On the Friday of Memorial Day weekend, a representative from Facebook reached out to Students for Life to say that the ads had been flagged under their "sensational content" ad policy. In an e-mail exchange with representatives from Facebook, Students for Life was told that the video could be posted organically but not run as an ad, because ostensibly, people are opting into watching something on a page they followed.
SFLA pointed out that people can share content onto their personal page, and it can be seen by non-followers, just as if SFLA had purchased ads. To that Facebook stated, "The key difference is that you choose who you follow or friend, and we don't have a responsibility for what type of content those individuals choose to share or like so we don't have the same standards. On the other hand, with advertising we accept money to promote content to users who have often times not chosen to see that content or have any relationship to that content."
Facebook representatives also claimed that they had to have the policy because they have users as young as 13 on the site; however, the ads were not targeting teenagers.
Furthermore, Facebook does not consistently apply this policy. An investigation by Students for Life of America found a handful of ads that could have been flagged by Facebook as well, including an ad showing concentration camps and comparing it to kids in cages, two PETA ads that show butchered and maimed animals and an ad showing police violence.
You can see the SFLA ad here, a scene from the movie Unplanned. The video begins with a viewer discretion warning and is less than 3 minutes long. The ad depicts Abby Johnson, a former Planned Parenthood director now pro-life activist, in pain for roughly 1 minute before vomiting motions and blood are shown–anyone watching the ad would clearly be able to anticipate what is about to happen and turn off the video before the so-called 'sensational content' begins.
Recently, President Trump signed an executive order to address social media giants from abusing their platforms and censoring political viewpoints they don't share. You can read more about President Trump's executive order on social media censorship here.
Facebook also punished Students for Life Action, the 501c4 arm of Students for Life of America, after it shared an article from LifeNews.com that discussed Elizabeth Warren's comments on abortion and tonsillectomies. The article was flagged four months after being published, and both Facebook and the fact-checkers refused to help.
Students for Life has been active in warning against the danger of RU-486 abortion drugs, including spending several years fighting against chemical abortion drugs on college campuses in the state of California. You can read more about that here and here. Learn more about the harms of chemical abortion pills at ThisisChemicalAbortion.com, a Students for Life educationalwebsite set up to educate Americans.
Students for Life is a member of the Free-Speech Alliance, which recently released a letter about Facebook's "Oversight Board" and the biases inherent in the group chosen. You can read more about that here.
Students for Life has also been the victim of multiple acts of Big Tech censorship, including by Twitter and Tik-Tok.
 For questions or interviews, please contact Kristi Hamrick at [email protected].
-30-
Students for Life of America is the nation's largest, pro-life, youth organization. Headquartered in Fredericksburg, VA, SFLA serves more than 1,225 groups on college, university, medical and law school, high school and middle school campuses in all 50 states.