From the SFLA Blog
Student Testifies in Favor of Abortion Reporting Laws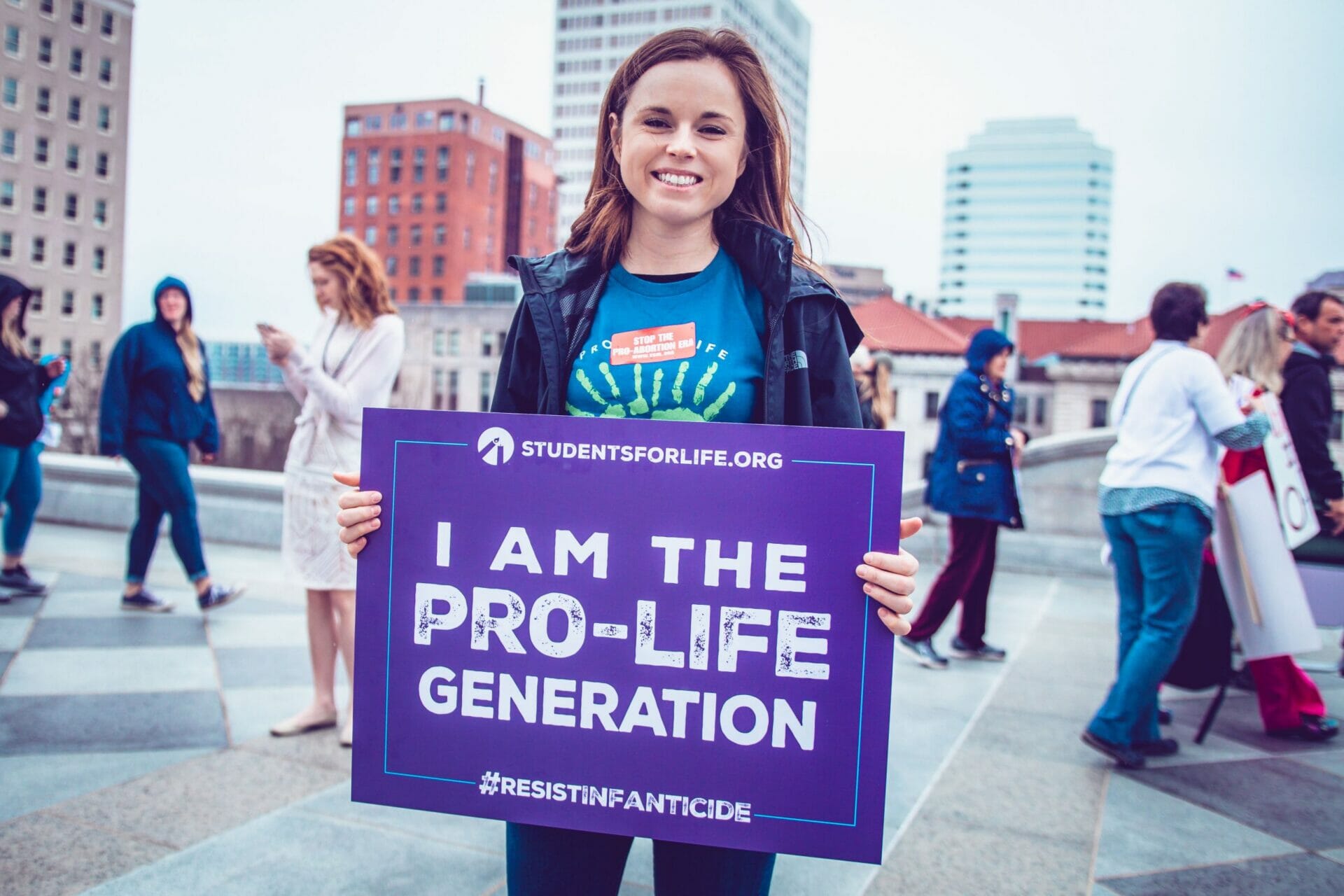 Brenna Lewis - 17 Mar 2020
Guest Post by Erica Caporaletti, President of Towson Tigers for Life
This has been an awesome week for life in Maryland! Students for Life Action and our dedicated students across Maryland have been there every step of the way.  
With a radically pro-abortion bill being withdrawn after weeks of pressure from the pro-life movement and powerful testimony and campaign against Physician Assisted Suicide earlier in the week, today our students were also prepared to testify in support of various pro-life bills in Maryland. With local safety closures in effect, visitors are not allowed in the Capitol; however, that didn't stop us! We were still able to submit written testimony in support of two pro-life bills!   
Introduced by Maryland Delegate William Wivell, HB1162, requiring Maryland to report on abortion requirements and HB0793, the Unborn Child Protection From Dismemberment Abortion Act could make a real impact for life in Maryland. Abortion reporting is a no-brainer and only creates a safer environment for women and children in the state, and we are calling on Maryland state officials to join the 46 other states who require some form of abortion reporting to do the same.  
As for the Protection From Dismemberment Act, we stand against Dismemberment Abortion because it is an unsafe procedure for anyone to have to undergo, and it is also an extremely violent and inhumane act that violently ends the life of a preborn child. 
As President of Towson Tigers for Life, a Maryland voter, and a member of Students for Life, it has been an AWESOME experience seeing how directly students can have an impact in their local government. I've been inspired over the weeks, joining for Maryland Life Day, the Maryland National Pro-Life March, and through lobby days to get more involved.  
Further, I wanted to testify in support of these important pro-life bills. Below, I have included a copy of my testimony in support of Abortion Reporting Requirements in Maryland, and to read my testimony in support of the Unborn Child Protection From Dismemberment Abortion Act, please feel free to email me at [email protected] . 
TESTIMONY:
Thank you for your time and for allowing me to give my testimony today. My name is Erica Caporaletti, and I am a student at Towson University, a Maryland voter, and I intern with Students for Life of America. I am here today to testify in SUPPORT of House Bill 1162, a common-sense bill that would require abortion reporting requirements. 
As a Marylander and a woman, I am greatly concerned by our state's willingness to turn a blind eye when it comes to common safety practices and standards simply because we are afraid of legislation pertaining to the word "abortion". It just makes sense that we would report on these kinds of medical and surgical procedures to the Vital Statistics Administration, just as we do any other, in the best interest of gaining more insight, learning more, and being able to create a safer place for women in our state.  
I represent students across Maryland who support this bill. Not only our student group at Towson, but also, the almost 90 groups in the Capital Area that we work with on the day to day who are out there supporting women and listening to their stories. Our student leaders are outside on the sidewalks across the state, meeting women's needs at abortion facilities every week.  Students see dozens of women per abortion day going into places like Planned Parenthood, many of them sharing with us similar stories.  Stories of how they don't want the abortion.  Stories of how they have kids at home and unmet needs.  Stories of how they wish there was an alternative or another way out.  
But these are just anecdotal observations. And they will only remain anecdotal unless we work harder to understand what's really going on through accurate reporting. We must do better providing real choices for women who want them, and there is no way of knowing exactly what their needs are or at what rate we need to prepare.  
If Maryland would join the other 46 states that do report abortion data, we can finally begin to gather the information we need to equip us at the state level to adjust our resources accordingly. Is it mostly young teens in school seeking abortions? If this is the case, do we need to provide better pregnancy resources and policies at our schools? Is it working women with kids at home and we need to improve childcare services? All of these are options we should be pursuing because Marylanders deserve this level of support and this standard of care. With abortion reporting data we can formulate a research-based strategy for our next steps. It is high time that we begin putting the care of Maryland's women above partisan politics. Let's work together to meet their needs. The first step in getting there is having accurate data.  
Thank you for your time and consideration, and Maryland's students urge you to support HB 1162 .  
Sincerely, 
Erica Caporaletti 
The fight for life in Maryland is not over yet! If you're a student in Maryland and would like to get involved, please reach out to your Regional Coordinator, Stephanie Stone at [email protected] to learn more!