From the SFLA Blog
Pro-Life Students Travel To State Capitol To Oppose Assisted Suicide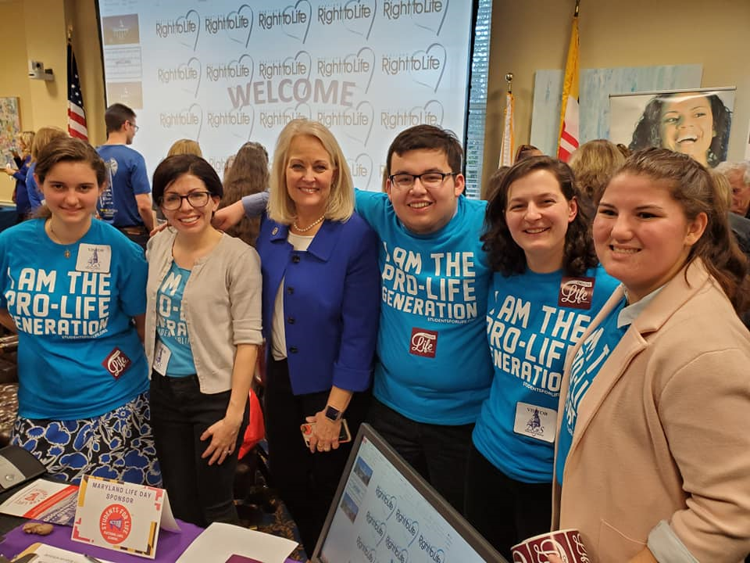 Brenna Lewis - 18 Feb 2020
Students for Life Action members from Maryland recently traveled to the state capitol to talk to elected officials about the dangers of assisted suicide. Below is a blog written by Towson Students for Life leader Erica Caporaletti.
On February 11th, hundreds of pro-life Marylanders gathered in the halls of the Maryland State Capitol to make a stand for life! 
Students for Life Action partnered with Maryland Right to Life and multiple other pro-life organizations to organize Maryland Life Day, a day of action for pro-life citizens to voice their support for life and concerns with certain pro-abortion bills that will be coming up this year directly with their legislators.  
The event comes as a response to the Physician-Assisted Suicide Bill recently proposed in Maryland and an abortion amendment that was proposed last year and vowed to be proposed again in 2020. 
As for Physician-Assisted Suicide, the bill has been defeated multiple times over the years. It is a dangerous bill, which does not provide any protections for the elderly, people with disabilities, people suffering from depression, and more. This bill would edge our culture closer to the slippery slope of leaving doctors to decide who lives and dies based on healthcare costs, pushing us closer to the "death panel" mentality and a general disregard for the dignity of the human person. 
In addition, the Maryland Abortion Amendment, introduced by Speaker Busch last year, would make abortion a "human right" in the state of Maryland's constitution. This bill did not make it to the floor last year, but was vowed to make an appearance again this year.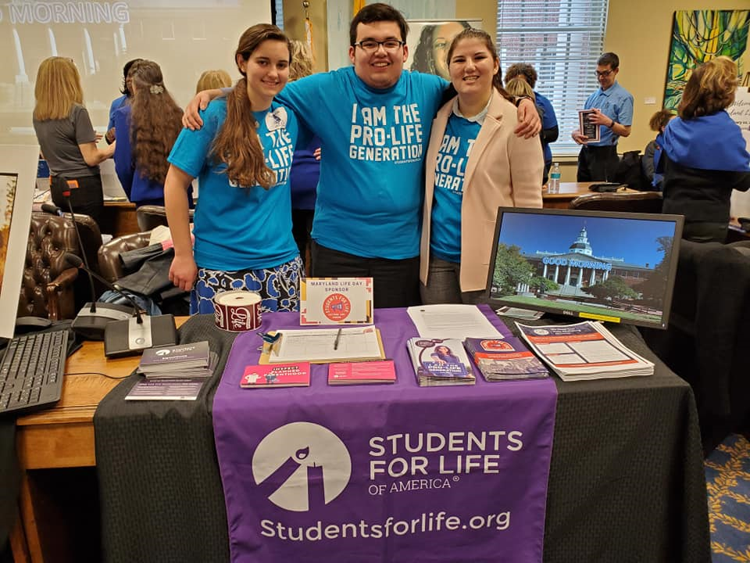 "Somehow we're allowing the pro-abortion lobby to redefine healthcare and how we help those in need.  True healthcare saves lives, it does not intentionally end them, which is why we must oppose these bills and demand better solutions," said Michele Hendrickson, East Coast Regional Director for Students for Life and Maryland resident. 
At Maryland Life Day, students and pro-life citizens gathered in the Maryland State Capitol hosting a lunch for our legislators.  There were over 200 people in attendance and delegates from both sides of the aisle.  Students for Life Action was able to speak to many legislators at this lunch, including Delegates Kathy Szeliga and Michael Griffith.  So many people attended Maryland Life Day, that we even had to move to a bigger room!  Following the event, everyone directly lobbied representatives from their county.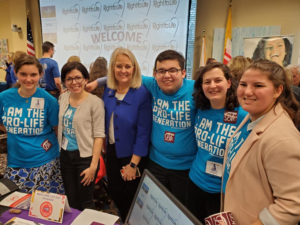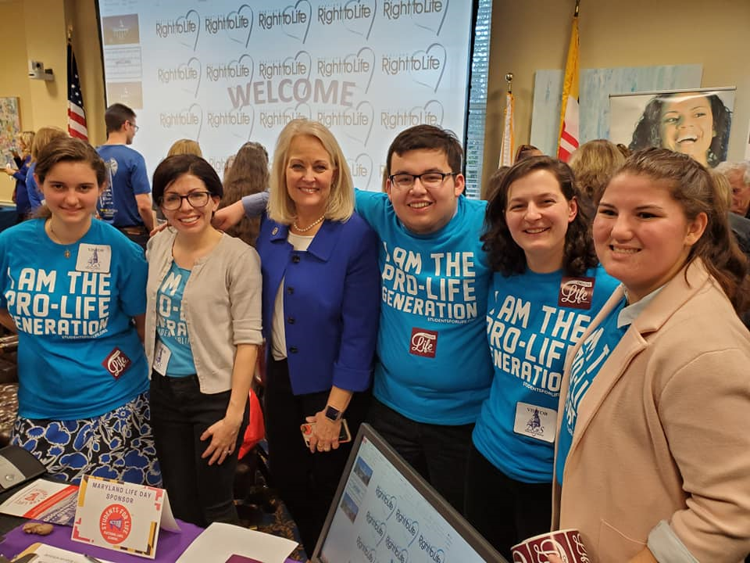 Erik Menjivar, President of Mount St. Mary's Students for Life said, "Being there physically at the House of Delegates and the Senate Building has shown me the true passion that drives the pro-life movement. This event has given me hope for the future and has taught me the importance to speak up in this democracy."
It was awesome to see so many passionate students and pro-lifers throughout Maryland come together for a day of action in the Capitol. This is such an important time for unity in our movement, and the fight is only beginning; these pro-abortion bills are still being heard. Join us at the Maryland National Pro-Life March on February 24th and at the State Capitol on March 11th to witness the hearing for the Maryland Abortion Amendment and show our opposition! As always, stay tuned on how to get involved in the next month!