From the SFLA Blog
Pro-Life Student Confronts Senator Who Voted Against Bill To End Infanticide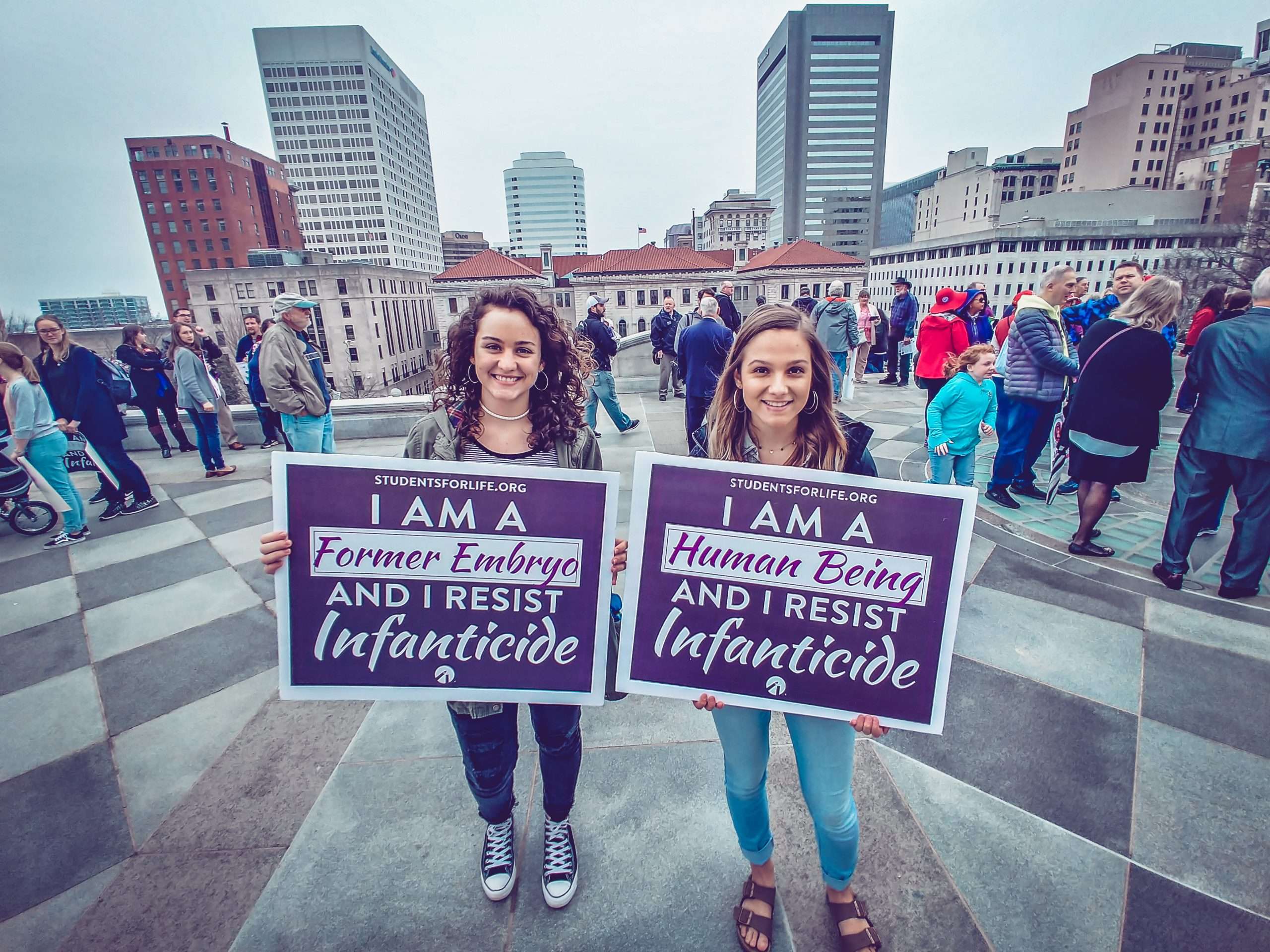 Brenna Lewis - 16 Mar 2020
Marcos Sanchez, the leader of Chemetka Students for Life in Oregon recently confronted his Senator, Jeff Merkley (D-Oregon), for his vote against federal legislation, the Born-Alive Abortion Survivors Protection Act to end infanticide.  Sanchez attended one of Merkley's town hall, where the Senator struggled to explain why he opposed the legislation.
WATCH:
https://www.facebook.com/100015868741504/videos/701782660360686/
Senator Merkley said the legislation was put forward as a "campaign strategy" and said it goes to the "heart" of whether the government should be making healthcare decisions for women.
To repeat. Senator Merkley, an elected U.S. Senator, said that he believes legalized infanticide is a "healthcare decision." He said the "right way to resolve it" is to let the woman make the decision to let the baby die. When pressed by Sanchez, who is also the Oregon State Captain for Students for Life Action, Merkley refuses to say what happens to babies who survive abortions.
Sanchez told us, "Senator Merkley's vote against ending infanticide is an affront to the values of most Americans and most Oregon citizens. This legislation was not about prohibiting abortion; it was about ensuring that babies who survive abortion are not left to die."
Support for infanticide has been an odd agenda item for some elected Democrats, leading some people to wonder if the 2020 Democratic Party platform will even include language specifically supporting legalized infanticide. The support for infanticide took off when New York Governor Andrew Cuomo signed legislation allowing abortion through all 9 months of pregnancy; Illinois Governor J.B. Pritzker later followed with his own legislation to legalize infanticide. One Illinois state legislator who voted present on the legislation is now even being targeted for not being 100% on board with the infanticide agenda. Of course, Virginia Governor Ralph Northam and Virginia Delegate Kathy Tran also infamously pushed for legalized infanticide in the state, causing tremendous embarrassment for the state.
U.S. Senator Ben Sasse (R-Nebraska) delivered a powerful speech explaining why we must oppose infanticide.
WATCH:
https://www.facebook.com/79125112926/videos/281214129512035/