From the SFLA Blog
Biggest Losers of Fall 2023 National Pro-Life Chalk Day: Pro-Abortion Vandals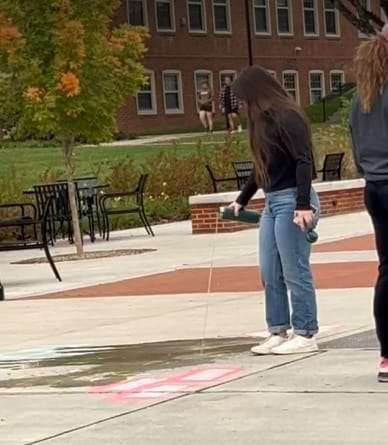 Caroline Wharton - 24 Oct 2023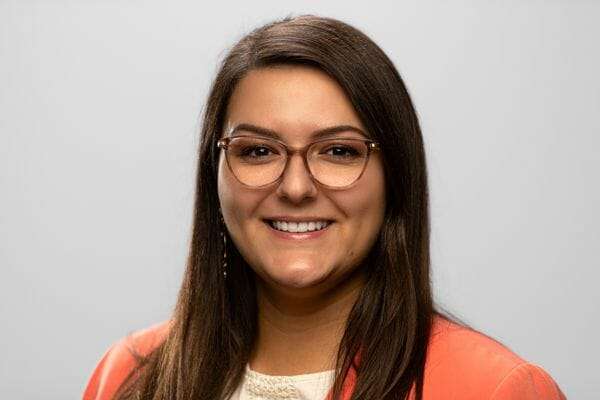 GUEST POST: Students for Life of America (SFLA) groups across the nation recently participated in National Pro-Life Chalk Day Fall 2023, but plenty of abortion supporters evidently had a bone to pick with several groups' chalk displays. Many were ruined as vandalism is sadly an all-too familiar occurrence for the Pro-Life Generation. Check out the 16 blatant instances of chalk censorship from this semester below:  
Bowling Green State University
The Students for Life at Bowling Green State University caught a pro-abortion vandal in the act of chalking over their pro-life messages. When they asked her to draw next to their chalk instead of on top of it, she said no.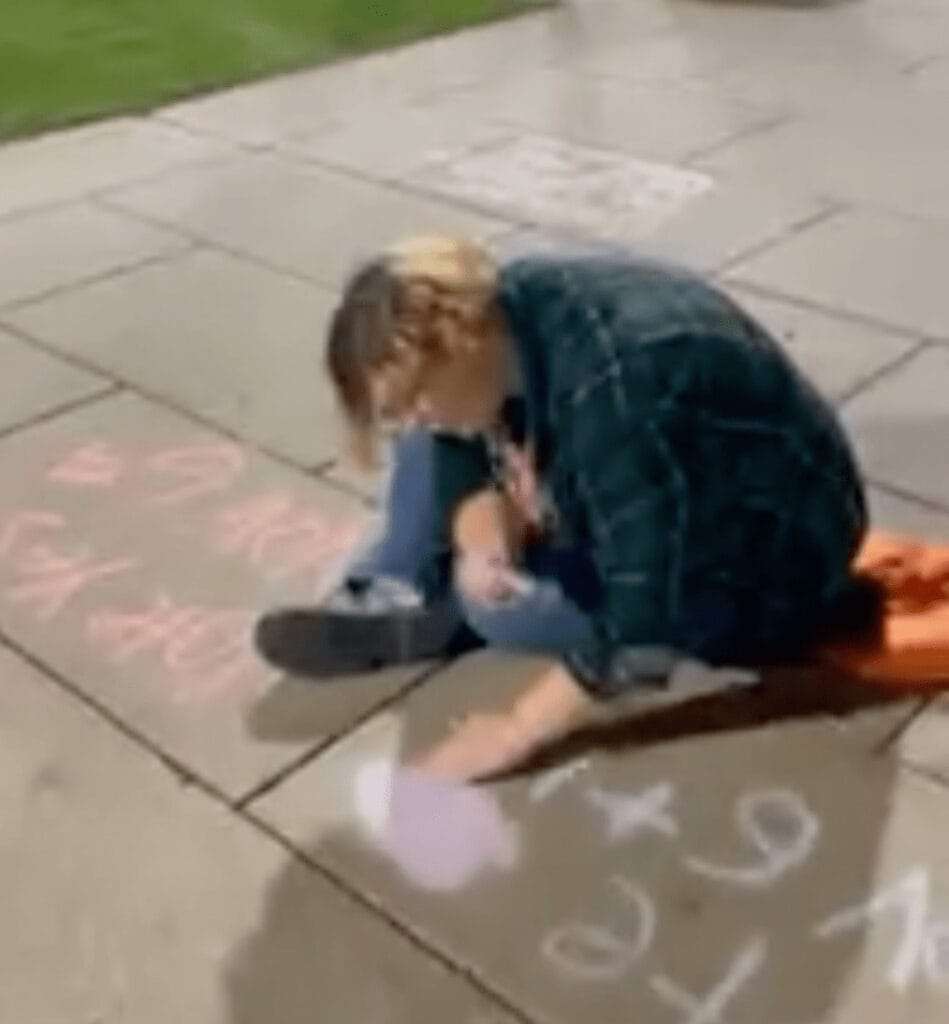 Bridgewater State University
Not only did some pro-abortion students dump water on Bridgewater Students for Life's many chalk messages, but one took the liberty of sending a self-incriminating Instagram message to their SFLA group directly! Additionally, another student posted a Snapchat story of herself dumping water over some of the chalking, washing out the phrase "We Are the Post-Roe Generation," while hurling profanities and accusations in her caption. Leave it to the abortion lobby to be uncivil.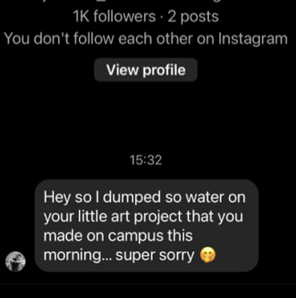 East Tennessee State University (ETSU)
Students for Life at ETSU caught a student on camera as they washed out the group's witty art: "Abortion Clinics = Just a Clump of Bricks." Pictured below is this clever message before and during the vandalism. Not pictured are the several other works of art that were almost completely washed out, as well.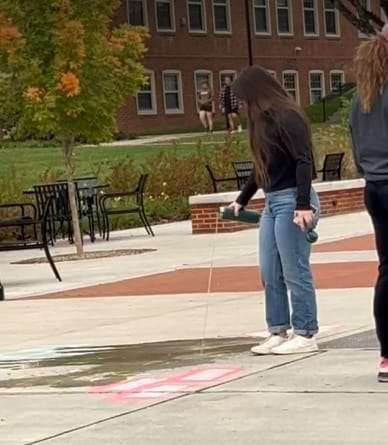 Fort Hays State University (FHSU)
FHSU Students for Life encountered an anonymous admission of vandalism on the popular social media app Yik Yak, which is frequently used by cyberbullies across college campuses due to users' ability to remain completely incognito.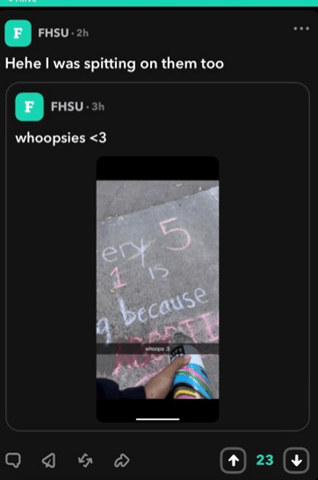 Lorrain County Community College
This school's SFLA group took to campus sidewalks to raise awareness about the importance of voting pro-life on the Ohio ballot this fall. Some pro-abortion vandals clearly disagree that their fellow citizens in the womb deserve rights!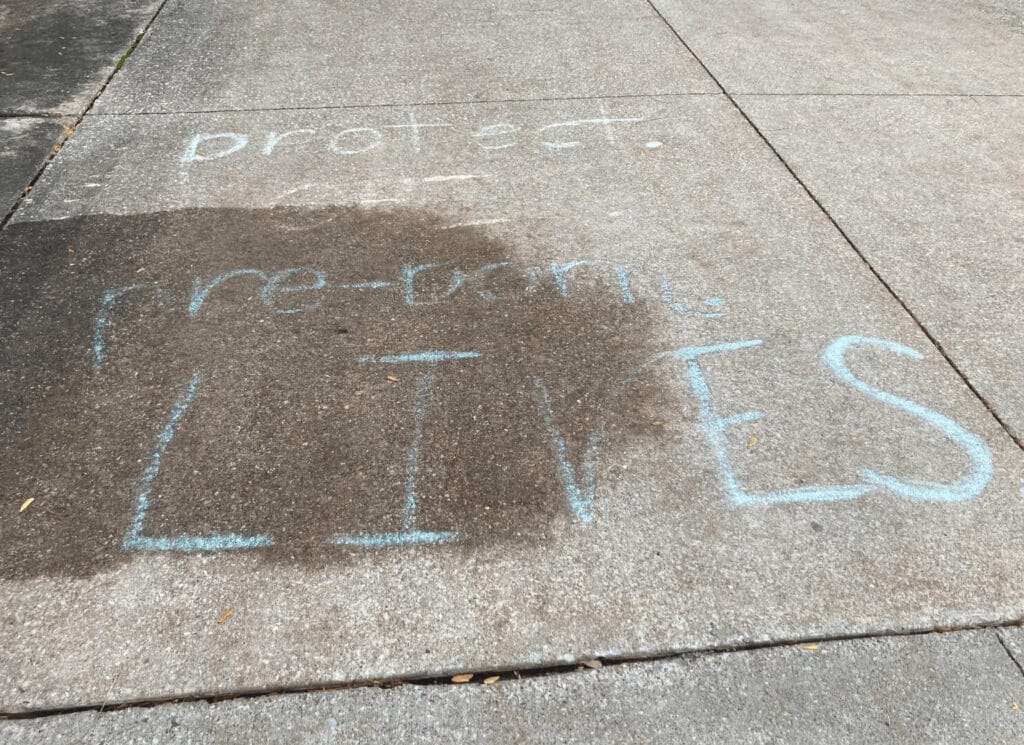 New Mexico State University (NMSU)
The sidewalk near NMSU Students for Life's art quickly became crowded with inappropriate phrases, meant to detract from the wonderful pro-life display this group created.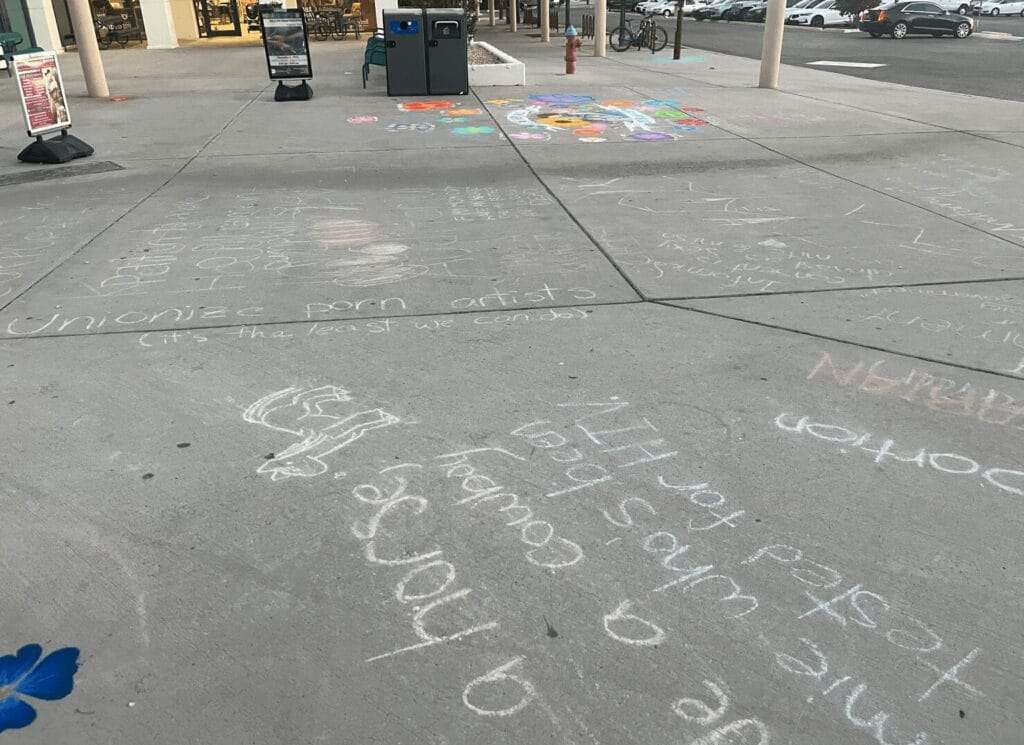 Ohio University
Ohio University Students for Life's pro-woman message "Love Them Both" was washed away. In addition, a profane message ("F*ck them kids") popped up alongside their note to Ohio voters to "Vote No on Issue 1."  The contrast between the love of the pro-life movement and the hatred from the abortion lobby was made crystal clear here.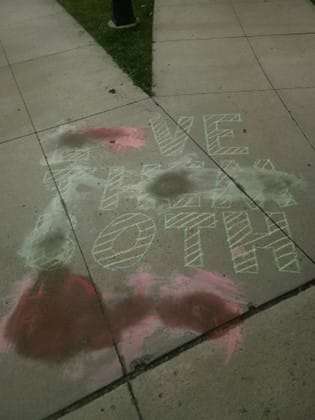 Texas State University
SFLA on this campus got approval from their school's police department for pro-life chalking, but two students took water to their art that same day. The next morning, university groundskeeping staff were seen actually power-washing their messages away.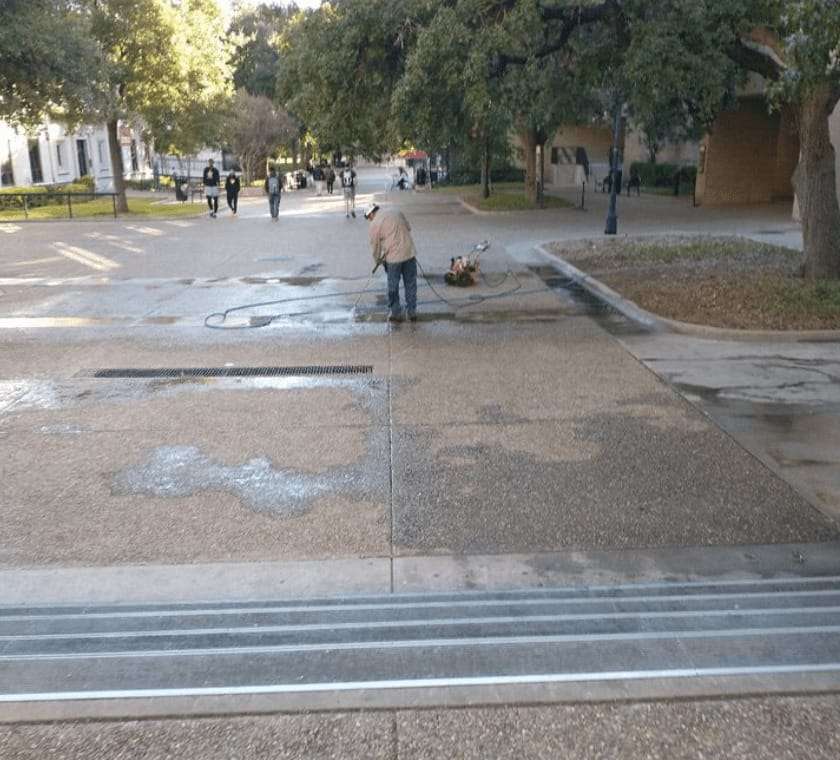 University of Chicago
Not only did someone splatter a drink over University of Chicago Students for Life's chalk messaging, but two of the school's faculty members — who have since been identified — were seen and recorded while smearing away some of the chalk with their shoes.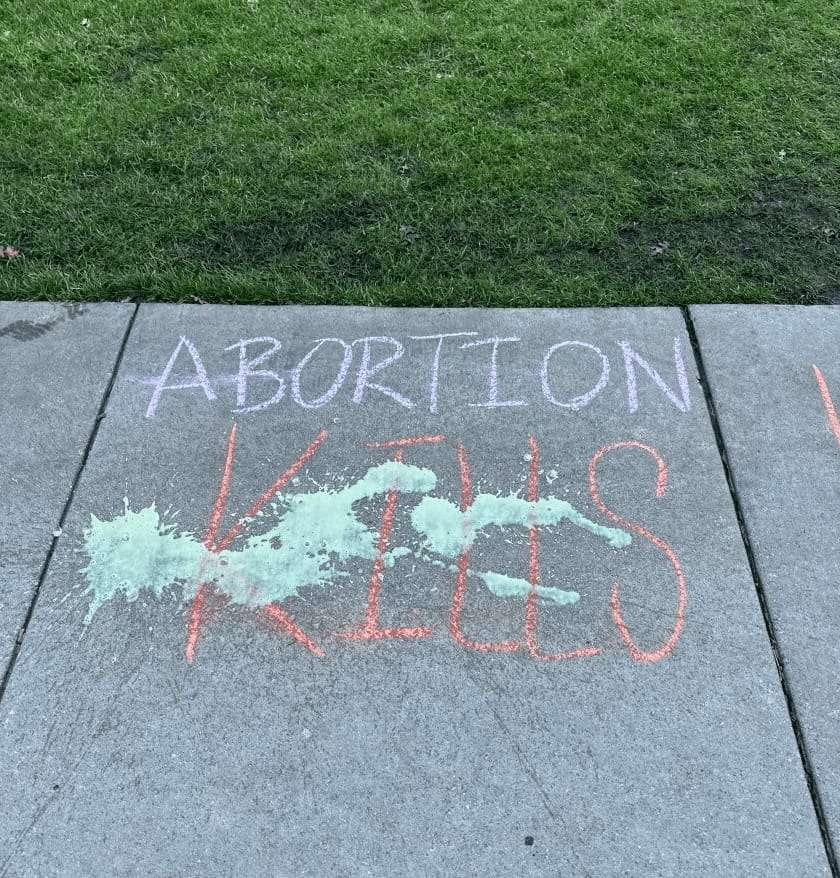 University of Montana
Students for Life of the University of Montana created beautiful art reading, "To live would be an awfully big adventure" — but the preborn child depicted in their chalk display was rubbed out by abortion supporters. Not pictured are other components of their chalk art that were smudged with water.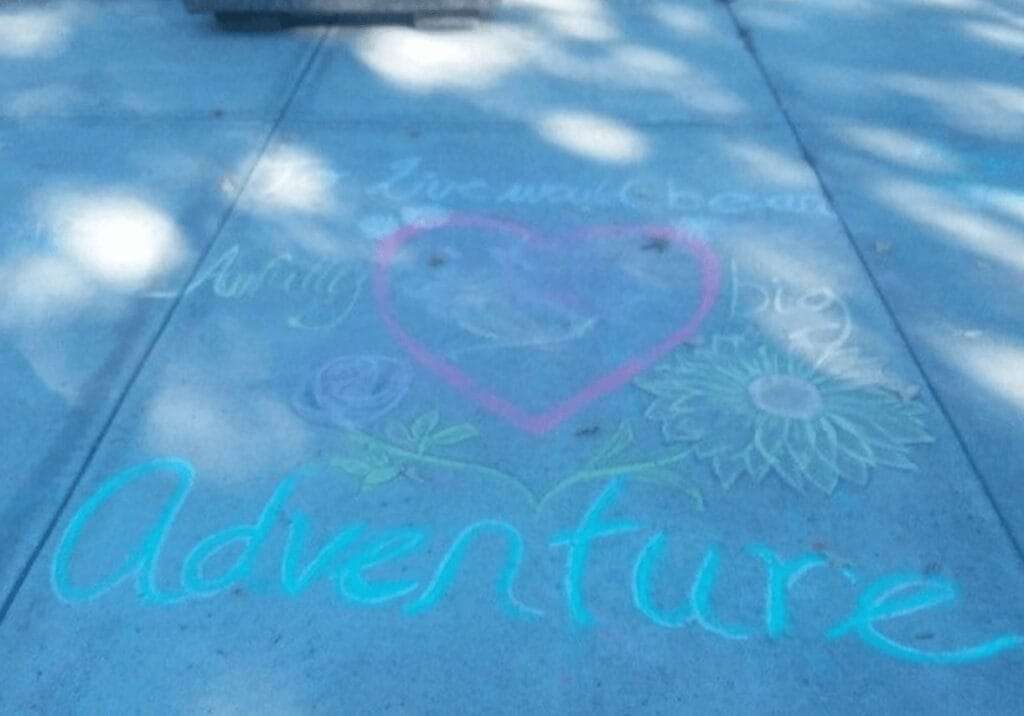 University of North Carolina – Chapel Hill (UNC-CH)
UNC-CH Students for Life had multiple people vandalizing their chalk displays. Many were caught on camera, which did not deter them in the slightest! SFLA President Kristan Hawkins, was present on campus for her Fall 2023 Speaking Tour, and she questioned one of the pro-abortion students sitting atop a pro-life chalk message, asking, "Do you wish you had a uterus so you could commit an abortion?"
The pro-abortion student quickly replied, "Hell yeah!"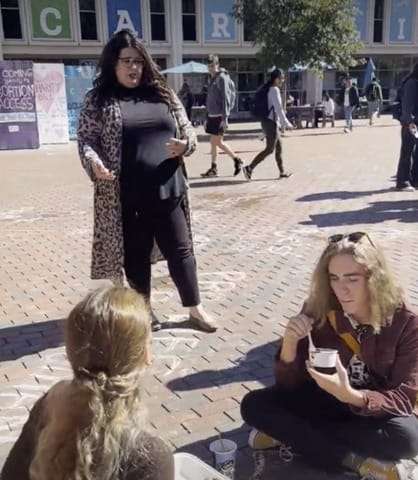 University of North Carolina – Greensboro
This campus' SFLA group woke up the next morning after they created several meaningful works of chalk art to find much of their efforts washed away.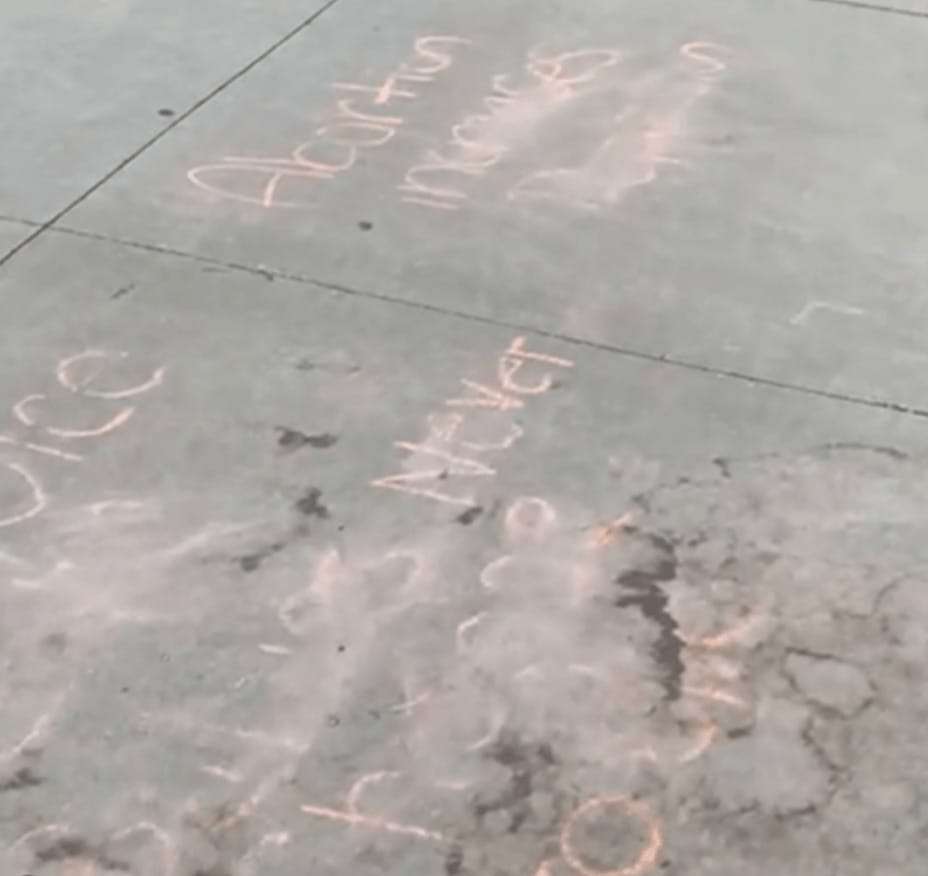 University of Northern Colorado
The University of Northern Colorado SFLA group's inspiring messages were unfortunately skewed by some pro-abortion vandals. Ruining several areas of the chalk art, these criminals attempted to make their statement against free speech in a snarky fashion…but – like everything the abortion lobby does – it didn't work well.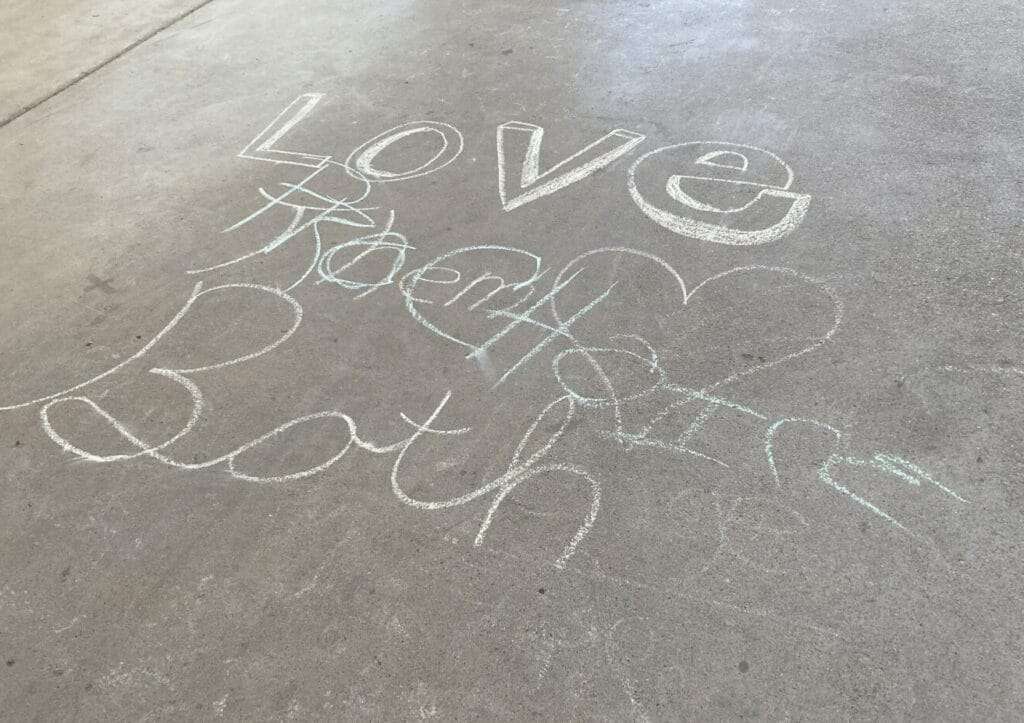 University of West Florida
Once again, Chalk Day vandalism was caught in the act at this campus. While the University of West Florida Students for Life had created detailed works of art, each one got washed away.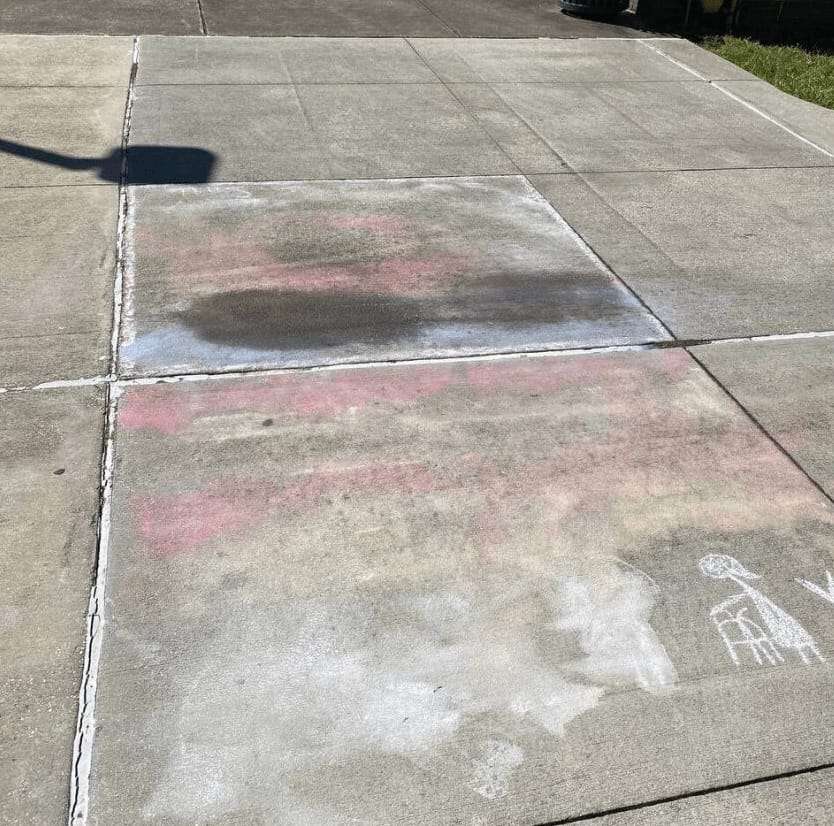 University of Wisconsin – River Falls
Vandals at this campus decided that their fellow students do not deserve free speech nor do they deserve to have information about free and helpful resources through SFLA's Standing With You Initiative.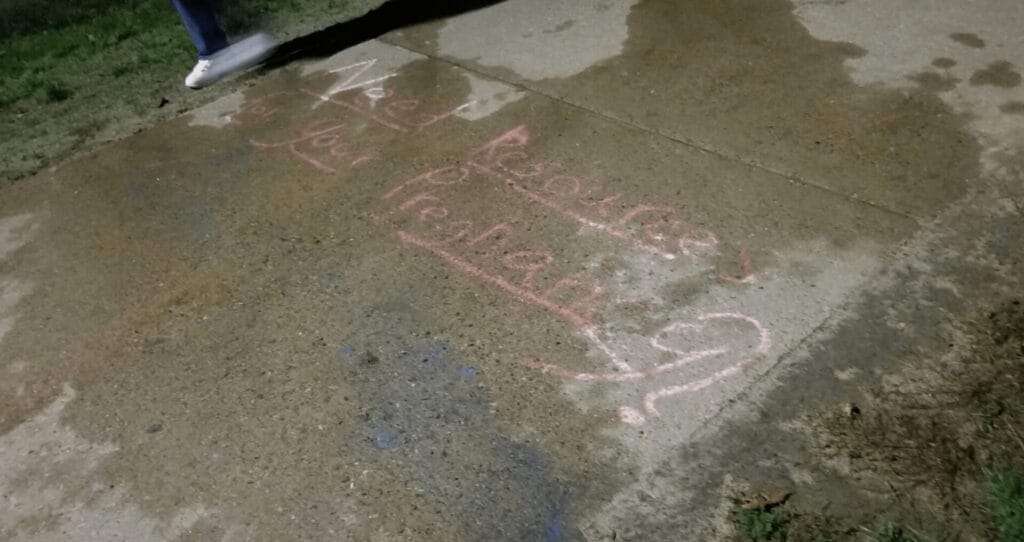 University of Wisconsin – Parkside
Students for Life of University of Wisconsin – Parkside created a vivid display of the statement, "I Am the Pro-Life Generation." As you can see below, their art was partially ruined by pro-abortion vandals. The group, however, did repair their artwork, displaying a spirited response to the attempt at silencing them.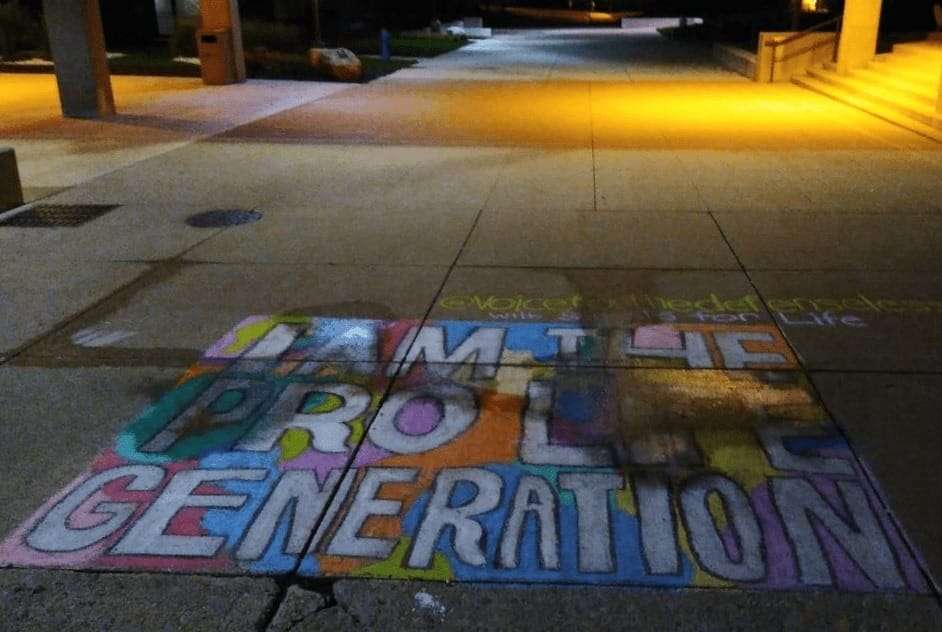 It's crazy to see that something as simple as chalk can trigger the abortion lobby.
READ NEXT: It's Up to You: Vote on Your Top Three Favorite Chalkings from Fall 2023 National Pro-Life Chalk Day