From the SFLA Blog
Door Knocking for Death: Planned Parenthood Apes the Campaign for Abortion Free Cities in the Creepiest Way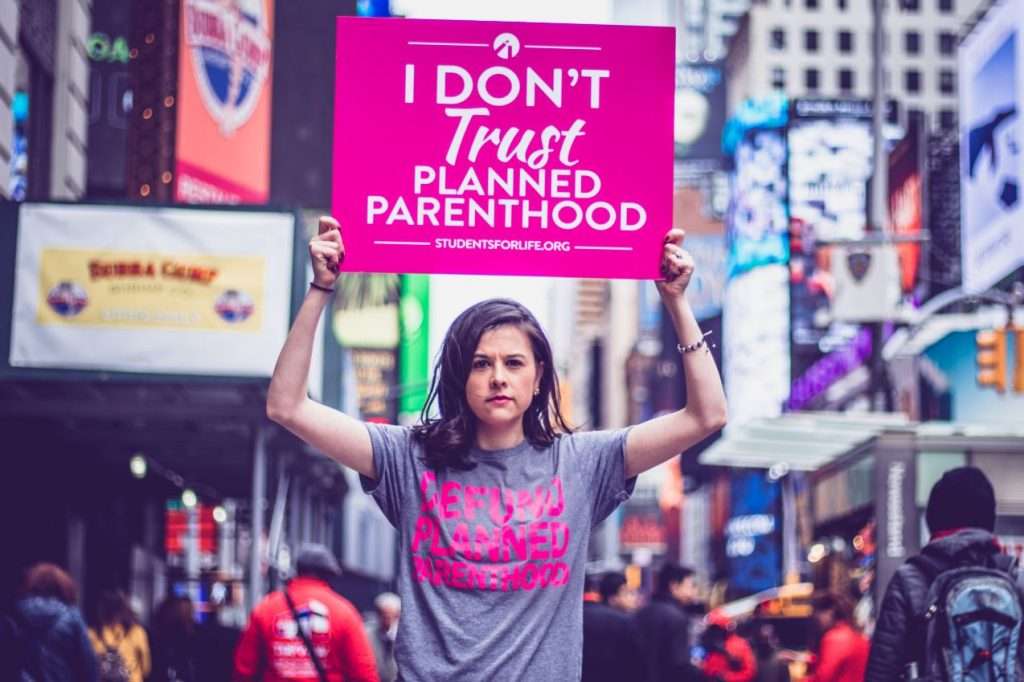 Caroline Wharton - 18 Oct 2023
Imitation is the highest form of flattery — but Students for Life of America (SFLA) would be okay without this recent, somewhat backhanded compliment from Planned Parenthood. Apparently, SFLA's Campaign for Abortion Free Cities initiative inspired the abortion giant to copy our community outreach, but their door knocking for death efforts are seriously creepy. Here's what you need to know: 
SFLA's Campaign for Abortion Free Cities (AFC) helps root out the abortion industry from individual cities while also providing authentic help for women, preborn children, and families through door-to-door community outreach. This includes providing information about free, local pregnant and parenting resources, as well as bringing tangible items (like diapers, feminine hygiene care, blankets, etc.) at no cost right to people's doors. Through this campaign, many women and families have been served, preborn babies have been saved, and minds have been changed on the abortion issue. To check out their success by the numbers, click HERE – or read recent stories from AFC's 2023 Summer of Service.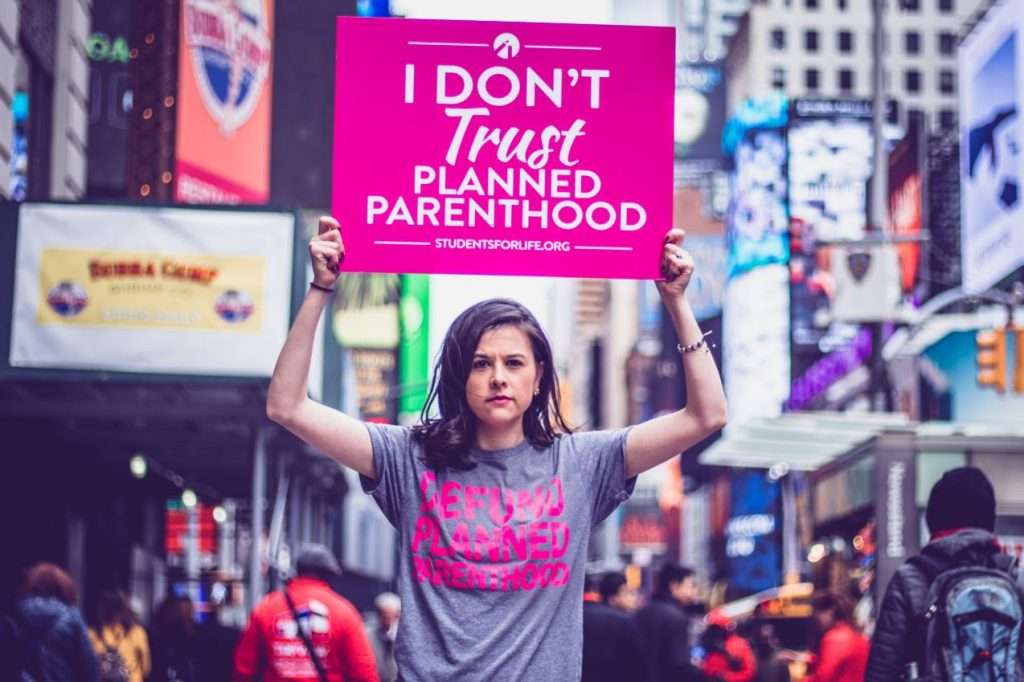 Planned Parenthood's new push, however, is all about lining their own pockets. What a shocker.
Their Great Plains regional center recently announced on X (formerly Twitter) that there are opportunities for volunteers to get out in the community under the guise of a "healthy neighborhood canvass." And guess what they're selling door to door? Death…all for a pretty penny, of course. Planned Parenthood volunteers will spread the word about their abortion facilities and "ways to support our mission" according to their statement. 
You should note that both pieces of information are about money. On the one hand, they're telling neighbors where their local abortion facility is so they can go there to buy an abortion, and on the other hand, they're shamelessly asking for a free handout so they can make even more money. Despite their latest annual report showing zero need for donations (the abortion giant had record high government support on top of their profits), Planned Parenthood is both peddling and panhandling.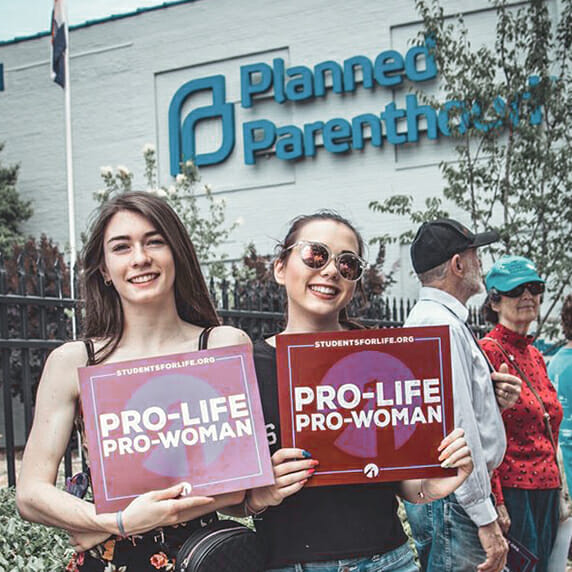 Their "pro-health" and "pro-woman" pretense is laughable — clearly, they're just pro-paycheck.
Summing up the pro-life movement's collective disgust at the abortion vendor's pathetic appropriation, AFC Manager Kate Maloney asked:
"Is Planned Parenthood going door-to-door to ensure that women will have free, confidential, life-affirming care? Is Planned Parenthood going door-to-door with pregnant and parenting supplies for free? To ensure that families who aren't able to easily access transportation or are having financial trouble are able to support and care for their families? Oh, that's right — they're not. That's actually the work of SFLA's Campaign for Abortion Free Cities. Instead, Planned Parenthood is campaigning so that you can put money into their pockets as they exploit your community with deceit and violence. 
"Our campaign has reached 184, 000 neighbors and continues to grow. AFC is a campaign of hope and opportunity while the only people Planned Parenthood wants to serve are themselves. It's not about neighbors; they're about narcissism.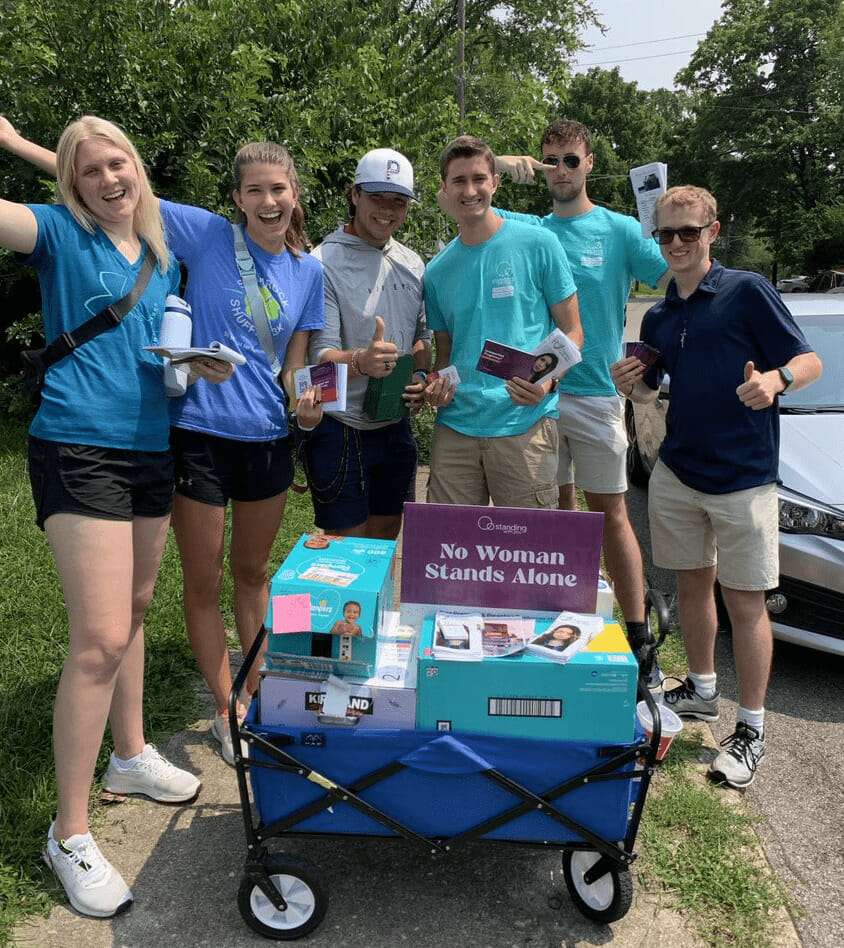 "Remember, only one entity benefits from abortion, and that's the industry itself, fueling abortion regardless of the mental, physical, and emotional scars it leaves on women and families (not to mention the preborn). If we want our communities to be protected from violence, one of the first steps in achieving that goal is protecting our neighbors from facilities like Planned Parenthood which perpetuate and profit off violence in the womb." 
Let's see some originality next time, Planned Parenthood, instead of ripping off our pro-life campaign. This alter-ego to AFC is just embarrassing…for you.
READ NEXT: Rather than Addressing Toxic Environment for Female Service Members, Leaked Veterans Affairs Videos Reveal Push for Abortion