From the SFLA Blog
STUDENT SPOTLIGHT: Mia Akins Makes a Huge Impact at Florida International University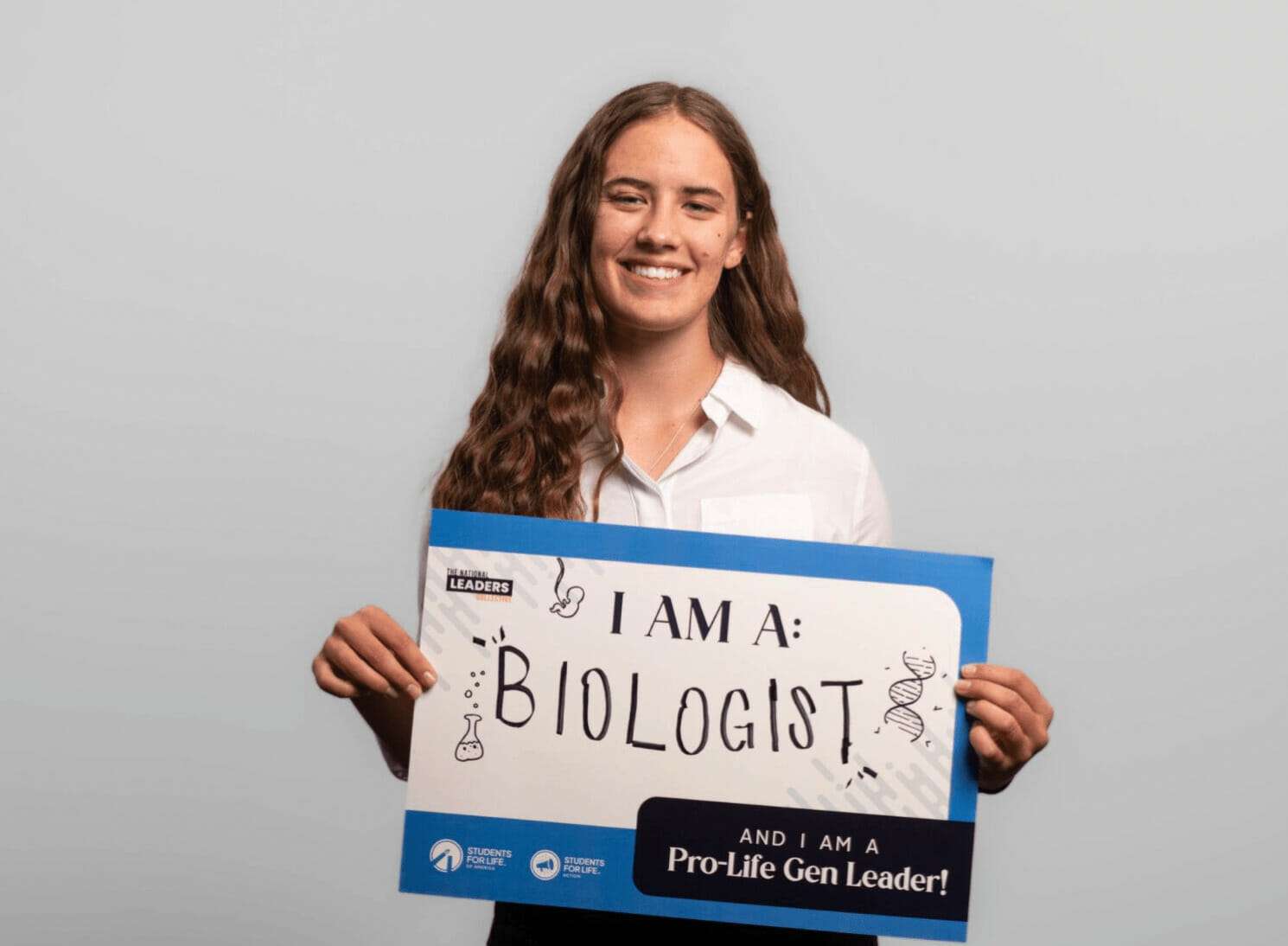 Caroline Wharton - 16 Oct 2023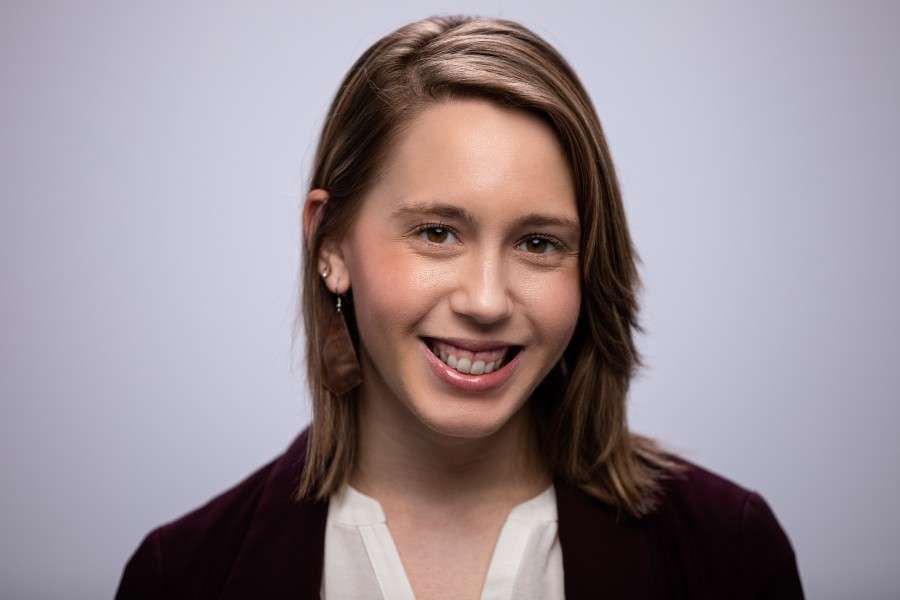 GUEST POST: Students for Life of America (SFLA) is proud to accept amazing students like Mia Akins, a sophomore at Florida International University, into our leadership programs through the National Leaders Collective. For the 2023-2024 school year, Akins will be a part of the Standing With You Fellowship program, learning how to become an expert on changing campus policies to become more pregnant and parenting friendly. Get to know more about Akins below:  
(You can also read more about SFLA's Standing With You initiative HERE.)
Why did Akins join the pro-life movement? 
"I have been pro-life since as long as I can remember. My mom was a treasurer for the local Right to Life chapter, and my siblings and I would attend their meetings at church. While they planned events and budgeted, my sisters and I played with the small fetus models like baby dolls. It wasn't until high school that I learned more about the national pro-life movement and deeply educated myself about abortion.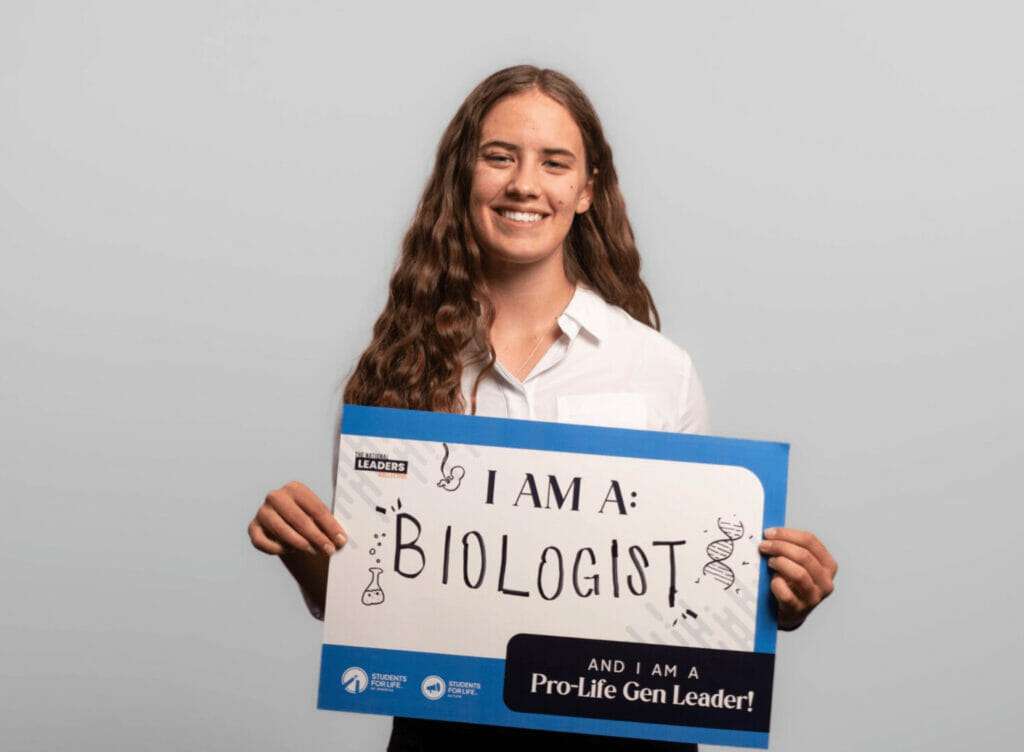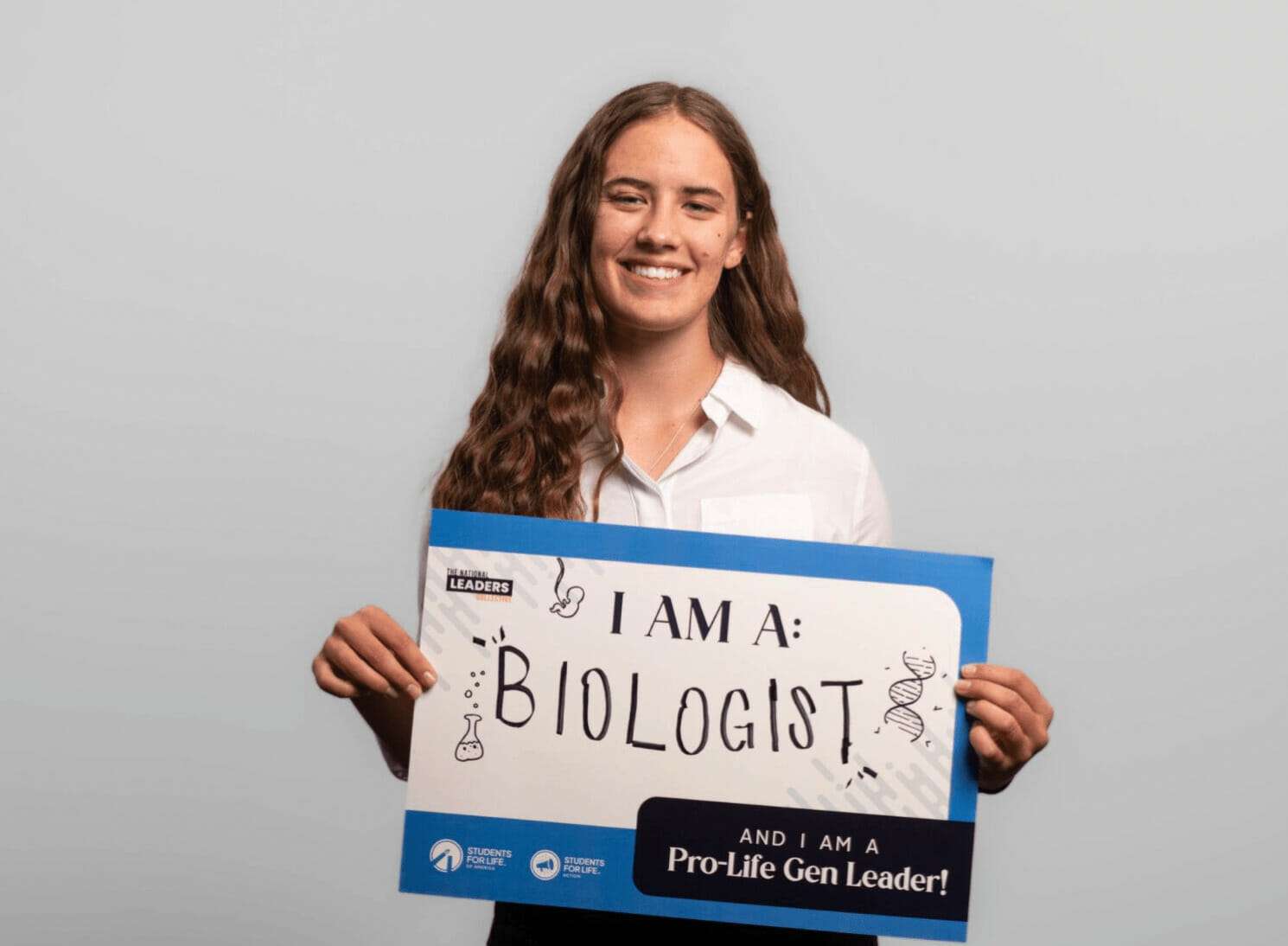 "While in school, I became known as the "pro-life girl" because that's all I talked about, and everyone knew my opinion on abortion. When I got to college, I happened to see SFLA tabling during the "Abortion is Not Right" tour and signed up then.
"As I tabled with SFLA, watching people for the first time learn the truth about abortion and hearing stories of those with abortion experience, I knew this is what I needed to dedicate my life to. I knew this was where I needed to be and what I was called to do.  Since then, I have been incredibly involved, helping to grow our new chapter from scratch. I have learned so much from my mentors both within and outside the fellowship and feel confident as a leader in the pro-life movement."
How has Akins grown as a leader already?  
In January 2023, Akins helped launch her school's SFLA group, becoming the vice president. She began efforts by hosting meetings, tabling events, and donation drives for pregnancy resource centers. Her SFLA Regional Coordinator Andy Secola saw her passion for the pro-life movement, especially helping moms in need, and suggested she apply for the Standing with You fellowship.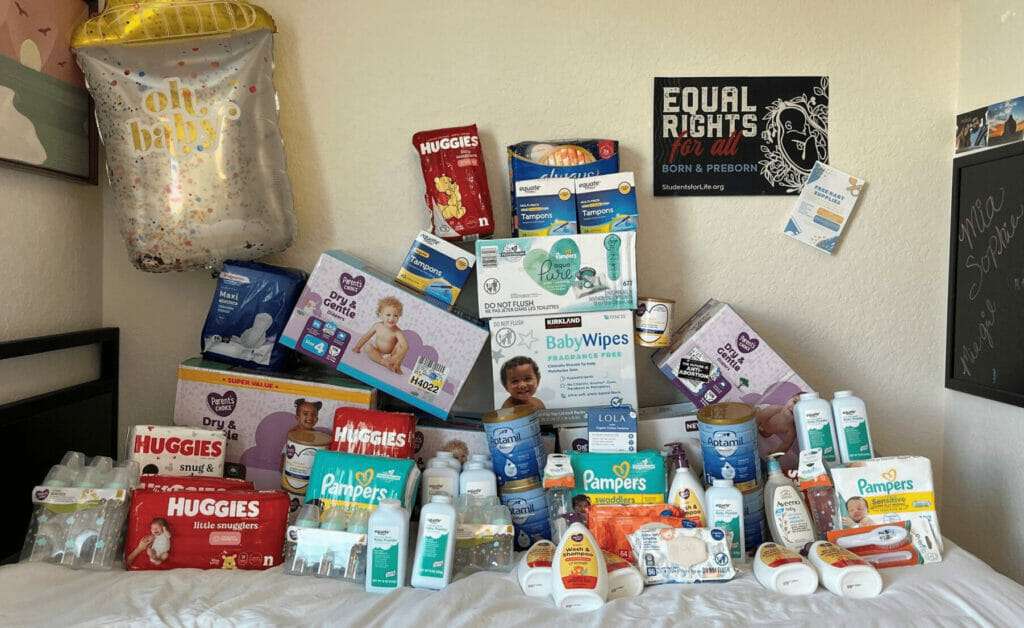 Some of her accomplishments from just this past year include:
Since launching the group in January, Akins has helped her FIU Students for Life group grow to more than 100 members 
As part of her fellowship project, Akins coordinated a joint donation drive, hosted by SFLA and other student groups, collecting more than 700 diapers, as well as baby wipes, shampoo, baby powder, formula, feminine products, and baby bottles. These items will be provided for free to new and expecting parents on campus. Her group will also continue to stock the pantry for years to come, ensuring moms on campus always have support. 
Akins also led her group in counter-protest Vice President Kamala Harris, who was visiting FIU as part of her "Fight for our Freedoms" tour. After staying up late to make posters, her group met in front of the event center, only to be told by police to relocate to the "designated free speech zone"; i.e. away from the event and out of sight.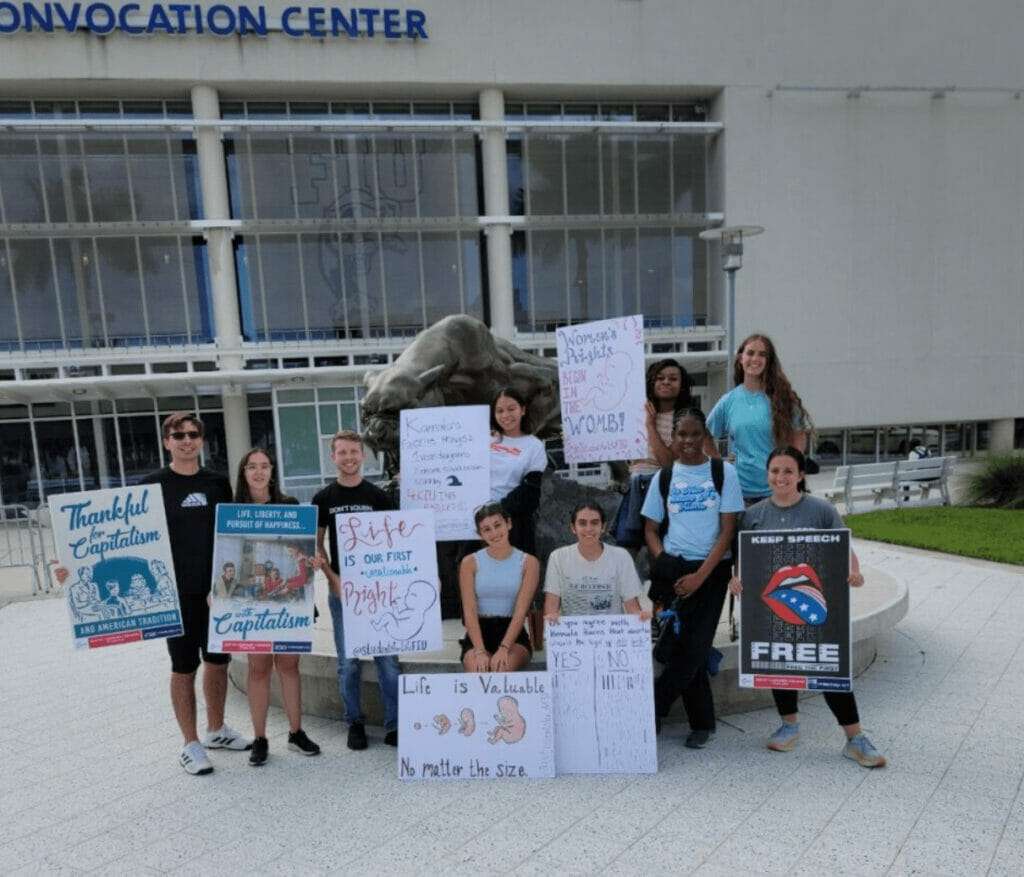 Despite the pushback, her group negotiated a spot where they could stand close by along the sidewalk, asking students what they felt about Harris' support for late-term abortion. While standing outside for five hours, FIU Students for Life had more than 100 conversations with students and members of the community, many of which were appalled by late-term abortion and shocked that Harris supported it. This resulted in changed minds on abortion, signups for SFLA, and promotion about pregnancy resources. 
With the help of Akin's leadership, her group, FIU Students for Life, has also been selected as the Standing With You Group of the Month.
What is Akins most excited for this year? 
"The Standing With You initiative and others like it are the most important aspect of the pro-life movement: helping mothers and their babies and showing them unconditional love and support. I am excited to learn about strategies for expanding support systems for mothers, educating women about the existence of this support, and making an impact in my community."
The Standing With You Fellowship is just one of NINE different leadership opportunities within the National Leaders Collective. Applications open each January for group leaders of SFLA groups to apply for a year of mentorship, opportunities, and education with SFLA.
Have questions about which program is the right program for you? Click HERE.