From the SFLA Blog
Post-Roe Accelerator Partner Abortion Survivors Network Showcases Incredible Advancements in 2023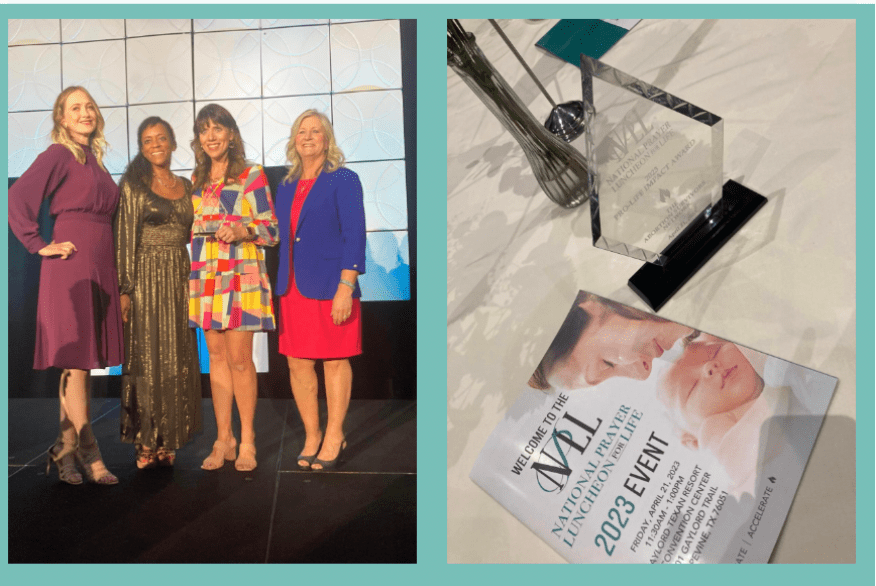 Caroline Wharton - 11 Aug 2023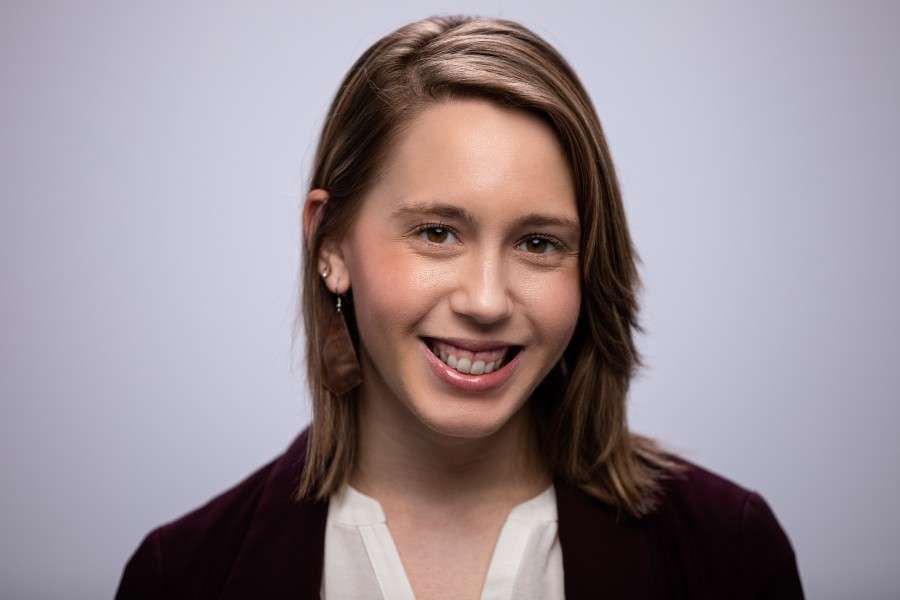 GUEST POST: Led by founder Melissa Ohden, the Abortion Survivors Network (ASN) was accepted in the 2022-2023 academic year as a Students for Life of America (SFLA) Post-Roe Accelerator partner. Through this partnership, ASN was awarded $15,000 and projected to partner with SFLA for the National Pro-Life Summit to grow its outreach efforts to abortion survivors and the pro-life community.
In 2023 alone, ASN has trained more than 1,200 pro-life individuals on supporting abortion survivors, and due to their incredible efforts, they also received a $50,000 grant from the National Prayer Luncheon for Life! Ohden credits SFLA's partnership as a great help in building up her organization.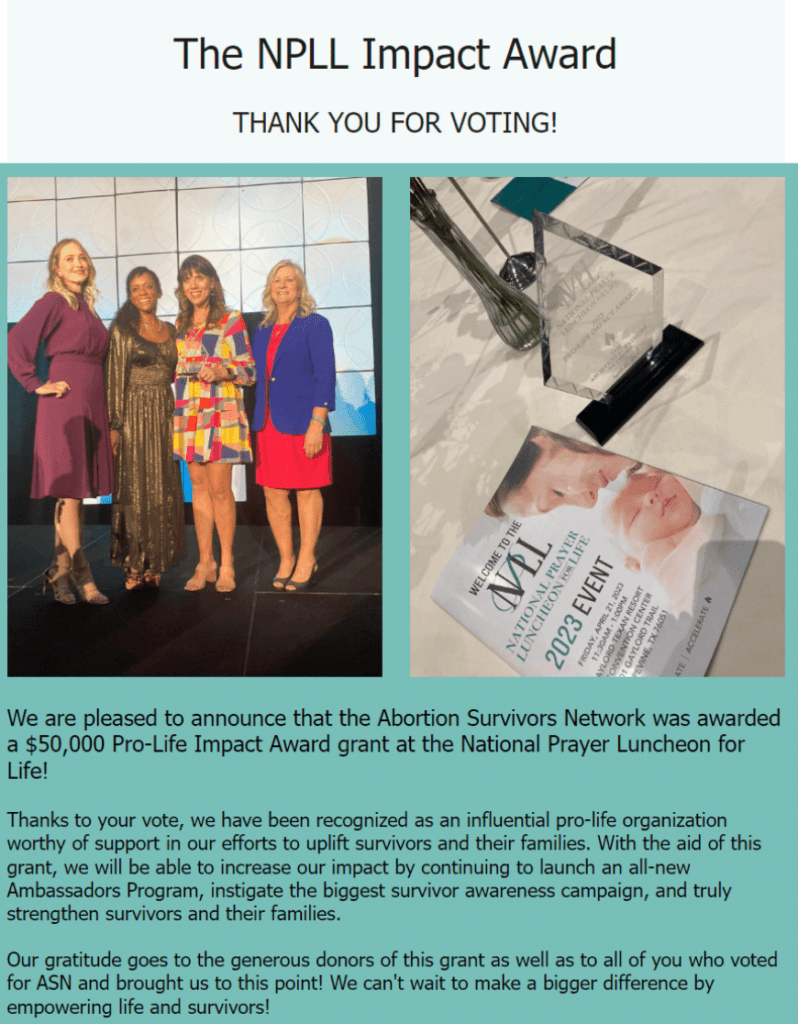 She said, "SFLA continues to be both a great mentor and collaborator with ASN. This type of leadership, collaboration, and strategic capacity building work with organizations that fill gaps in the pro-life movement is what is needed now more than ever post-Roe."
Expanded Outreach to FIVE National Conferences Since January 2023
Ohden presented at Heartbeat International's National Conference in the spring of 2023 on how to identify and serve women post-Dobbs. Since then, ASN has had 10 requests from pregnancy help centers for their materials to give to mothers. Ohden also presented at a Support After Abortion webinar on wrap-around care for these moms, further showing ASN's value and expertise. In the past 90 days, ASN has also been contacted by 10 women seeking help after suspected failed Chemical Abortions, as well as a father, two adoptive families, and an extended family member of abortion survivors.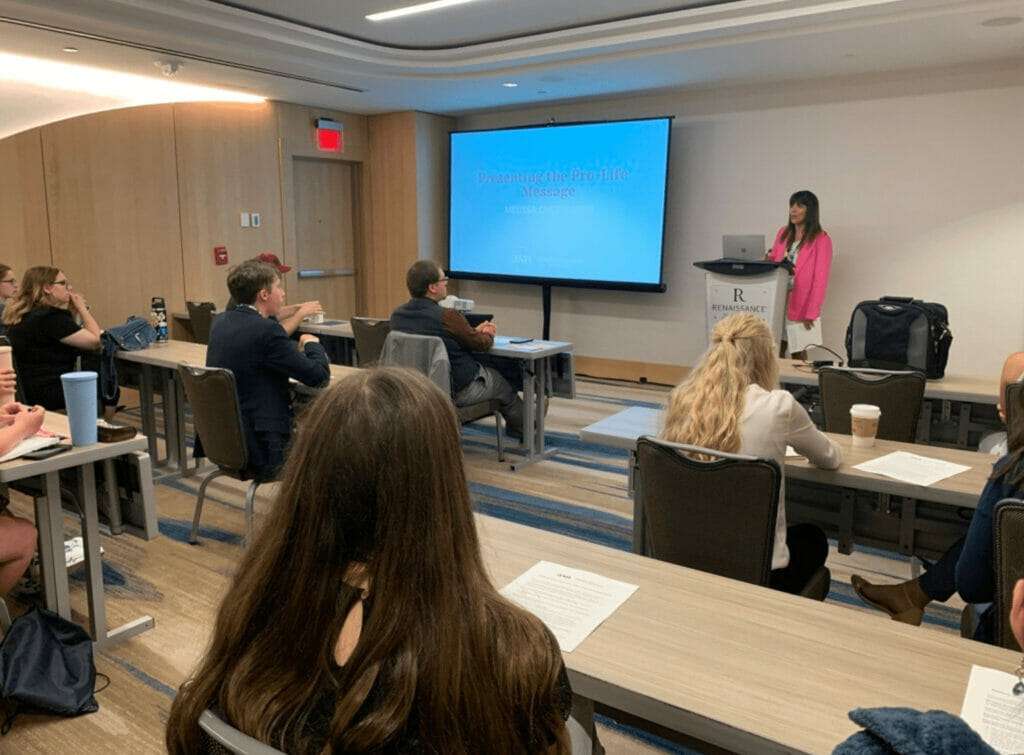 Melissa also presented at the National Pro-Life Summit in January 2023, and Abortion Survivors Network will be returning as an event partner to the National Pro-Life Summit in January 2024.
Launched a New Website & Resources to Equip the Pro-Life Movement
As part of their efforts in the spring of 2023, ASN also completed brand new educational presentations on failed, stopped, and reversed abortions with new branding and statistics for both ASN staff and former abortion survivor ambassadors to use in outreach. These were used at conferences including the National Leaders Collective kickoff weekend to train SFLA's top student leaders and at the National Right to Life Conference. Pro-life events in Washington state and New Jersey were also trained using these resources.
ASN has also reached more than 8,000 people through the launch of their new website this year.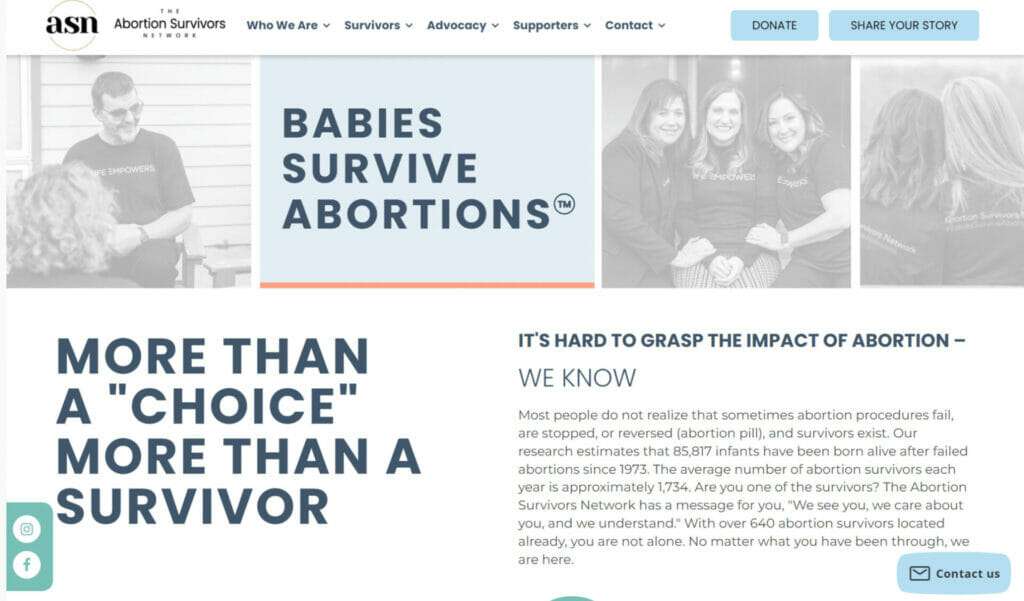 They hope to expand their ambassadors this year by partnering with SFLA to also launch an advocate training course to train adult abortion survivors on pro-life activism. Abortion survivors will be trained on the key components of pro-life activism, social media outreach, and leadership to help them prepare for their role as a voice of the pro-life movement.  
READ NEXT: Children Are a Blessing – And This UK Woman Who Was Told She'd Never Have Any Was Triple-Blessed