From the SFLA Blog
Post-Roe Accelerator Partner Future Medical Professionals for Life Launches New Efforts in 2023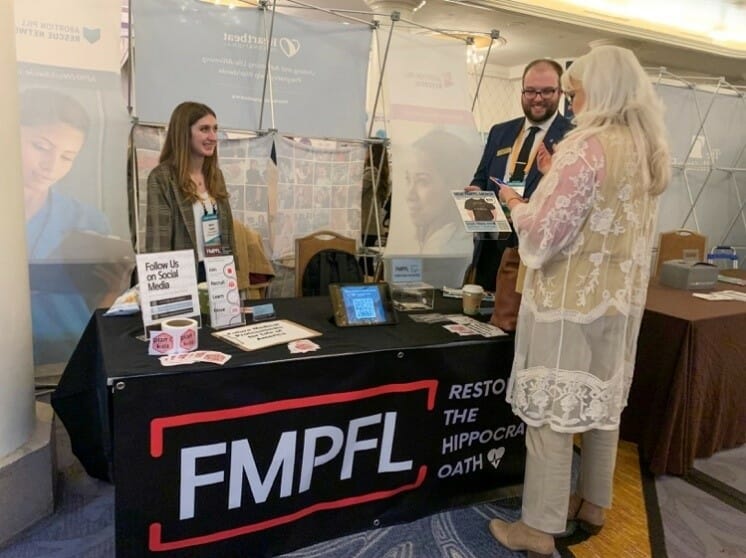 Caroline Wharton - 10 Aug 2023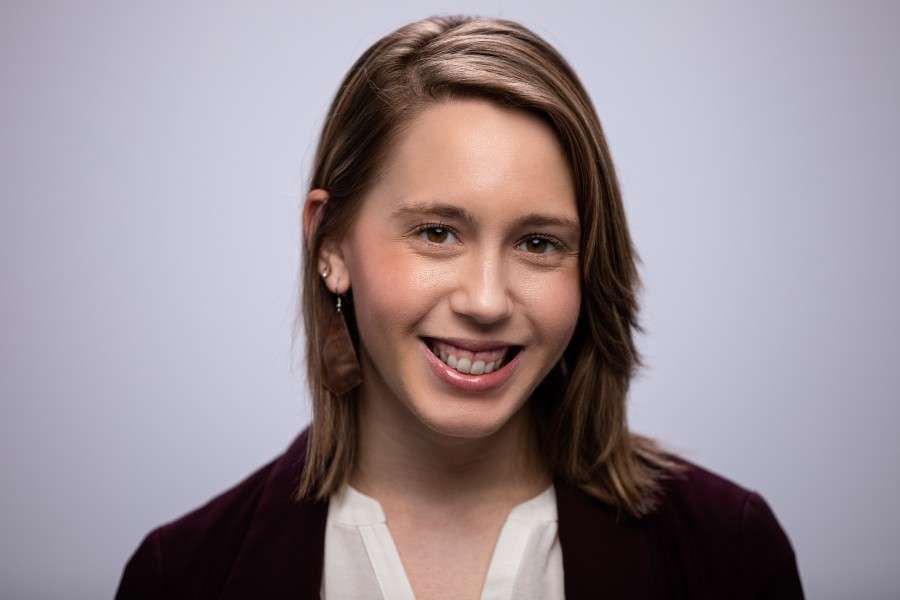 GUEST POST: Students for Life of America's (SFLA) Post-Roe Accelerator Partner Future Medical Professionals for Life (FMPFL) was awarded $5,000 and free sponsorship at the 2023 National Pro-Life Summit to grow its efforts in outreach to pre-medical students across the country.  FMPFL, led by founder Gavin Oxley, was accepted in the 2022-2023 academic year as a Post-Roe Accelerator partner, a partnership that Oxley claims has immensely impacted the direction of his organization.
He stated, "Partnering with SFLA through the Post-Roe Accelerator program has allowed us to vastly improve our brand and reputation, reaching more students than ever."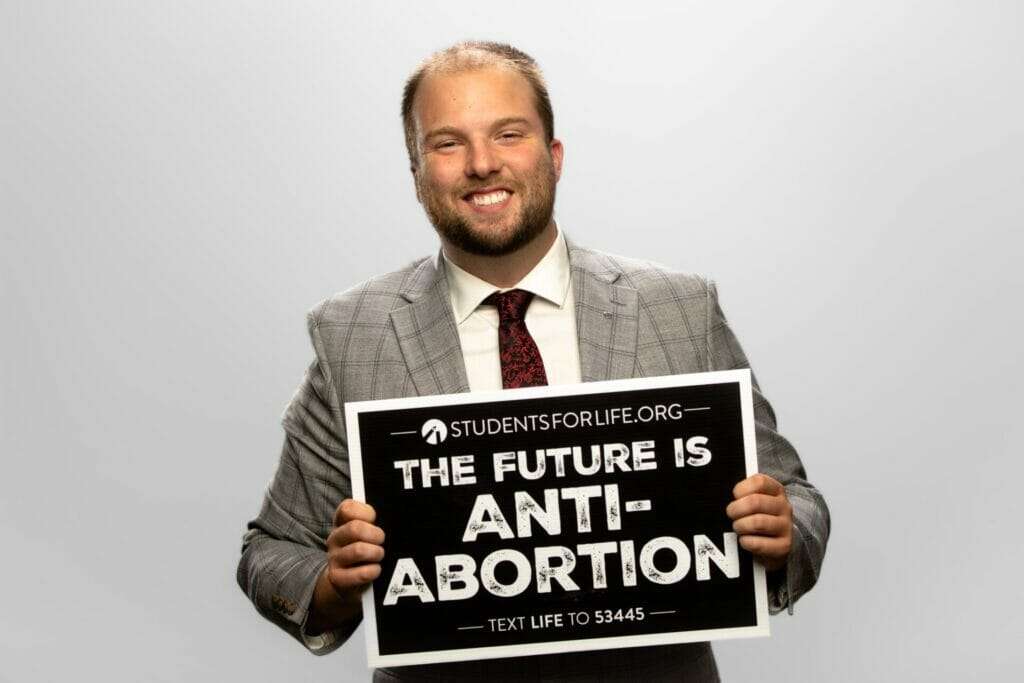 In the 2023 – 2024 school year, FMPFL has even more exciting news. New resources have been created, a new Communications Director has been added to the team, and a new group at the University of Louisville School of Medicine has been launched.
New Medical Resources
FMPFL has launched brand new medical resources for students on campus, including the first "Realities in Post-Roe Reproductive Care" tabletop display, which helps students convey what procedures are actually considered a direct abortion and the accessibility of procedures needed for the treatment of ectopic pregnancy and miscarriage. FMPFL also created three new educational cards, one informational pamphlet, and one new medical student training.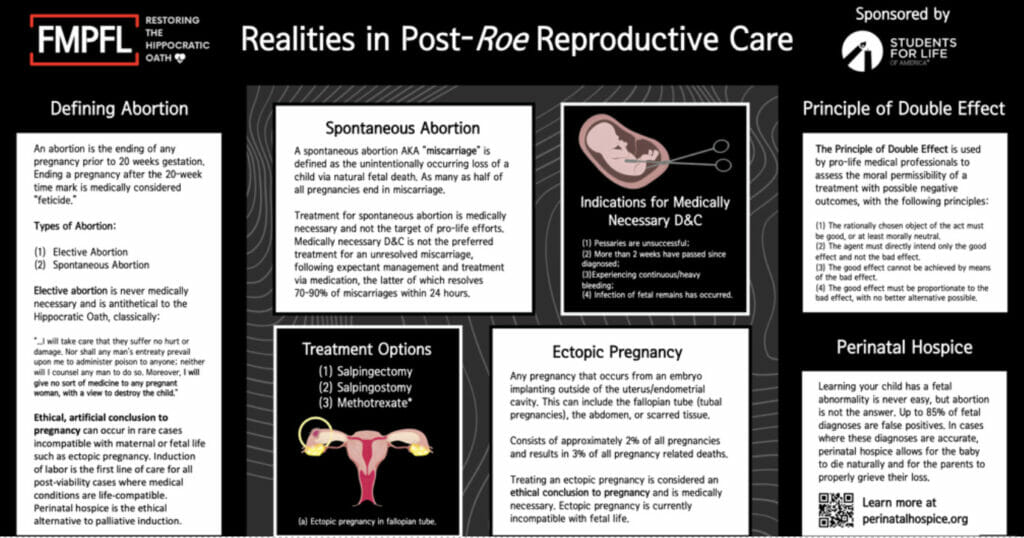 The organization has plans to create more printed resources and digital training videos on SFLAHQ this coming fall; stay tuned!
Medical Student Outreach 
FMPFL just launched their sixth group at the University of Louisville School of Medicine, with six more potential groups to be launched in the coming 2023-2024 academic year.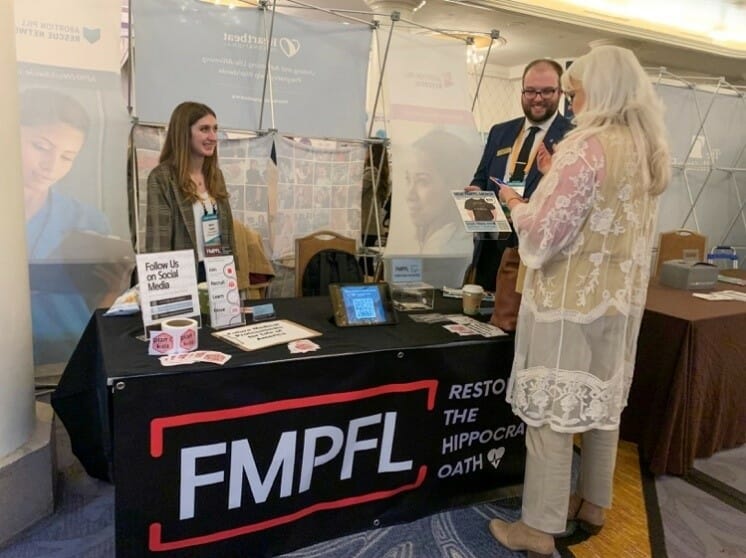 The organization also hosted their first ever virtual Future Medical Professionals Bioethics Symposium, which hosted six pro-life medical speakers. Two of these speakers included Dr. Ingrid Scott from the Charlotte Lozier Institute (speaking on pro-life medical research) and Dr. Susan Bane from the American Association for Pro-Life Obstetricians and Gynecologists (speaking on pro-life advocacy and policy in the medical field).  
Start your own pro-life medical student efforts on your campus today with Future Medical Professionals for Life! Email Gavin Oxley at [email protected].