From the SFLA Blog
BREAKING NEWS: Pro-Abortion Notre Dame Professor Sues Student Paper After Reporting on Her Abortion Activism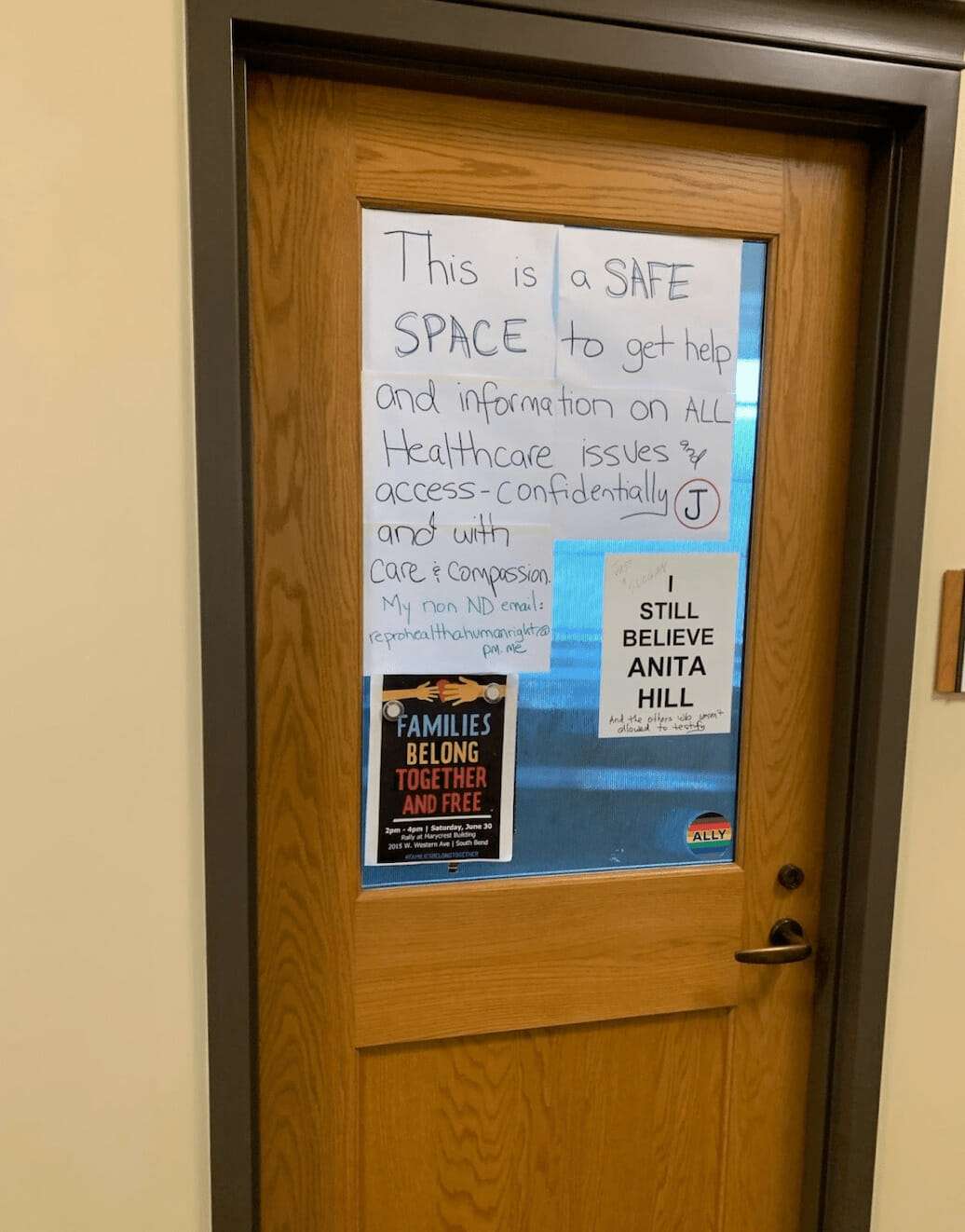 Caroline Wharton - 17 Jul 2023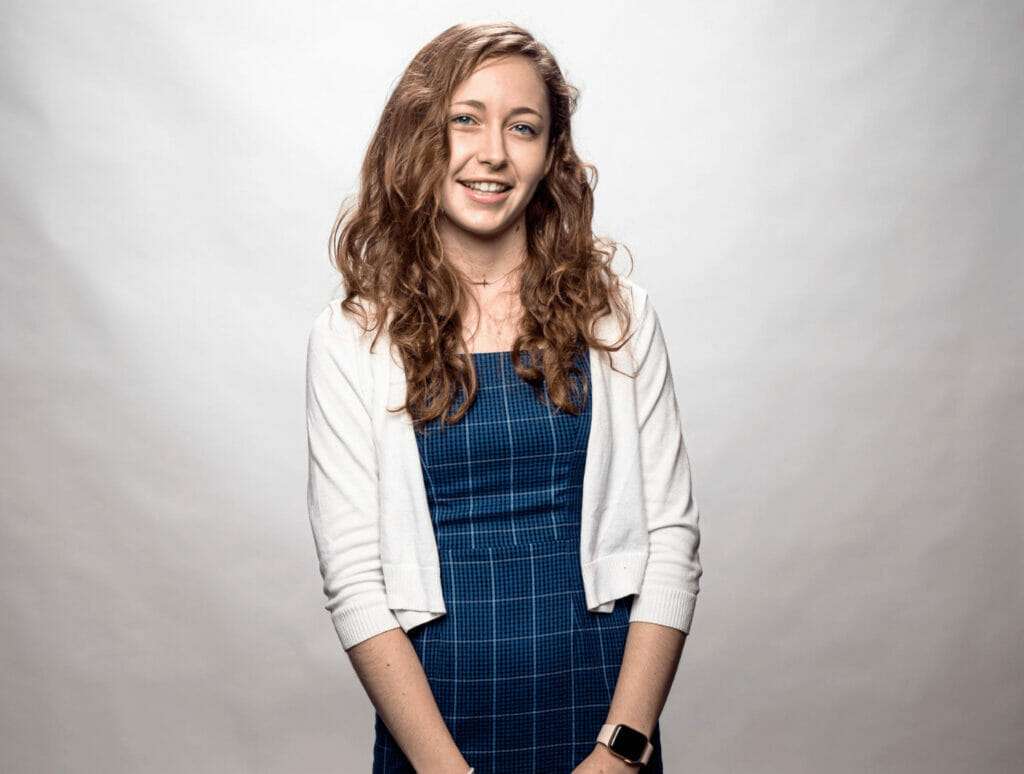 GUEST POST: A pro-abortion Notre Dame professor has recently announced that she is pursuing legal action against student journalists who covered the controversy surrounding her anti-Catholic support of abortion on campus last fall and at events this spring.
According to the student journalists from the Catholic newspaper the Irish Rover, Notre Dame Professor of Sociology Tamara Kay used her position of authority at a prominent Catholic university to point students toward abortion via her Twitter handle (which referred as the "Notre Dame abortion expert") and her university office space.
One such tweet, published the day after the Indiana abortion prohibitive Senate Bill 1 went into effect, read: "Such a devastating day to be a woman in IN. But women faculty @NotreDame are organizing. We are here (as private citizens, not representatives of ND) to help you access healthcare when you need it, & we are prepared in every way. Look for the "J" Spread the word to students!"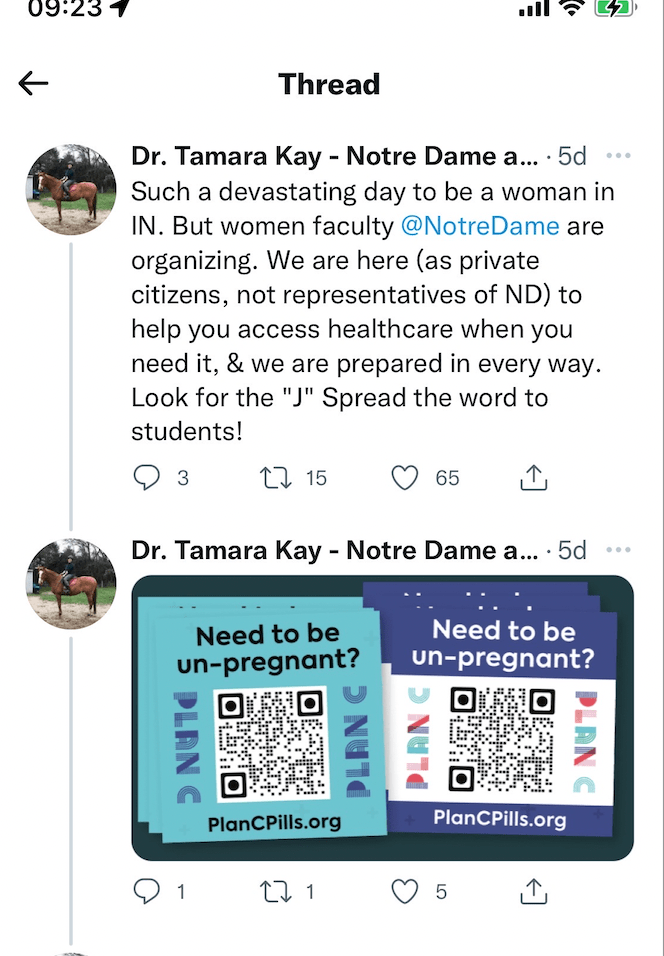 Kay's Notre Dame office door also had signage, stating: "This is a SAFE SPACE to get help and information on ALL Healthcare issues and access – confidentially and with care & compassion." Her non-university email and the aforementioned 'J' was also pictured, circled in red.
Speculation about the meaning of the 'J' filled conservative media outlets in the following weeks, guessing including it was secret messaging leading back to Jane's Collective, an underground abortion service in Chicago in the 60s and 70s, or that it depicted a coat hanger, a common symbol of pro-abortion activists.
Later in the semester, Kay was a presenter at a Notre Dame-sponsored event titled "Post-Roe America: Making Intersectional Feminist Sense of Abortion Bans." Editor In Chief of the Irish Rover Joe DeReuil approached Kay afterwards, asking about her abortion activism via her influence as a professor at a Catholic university.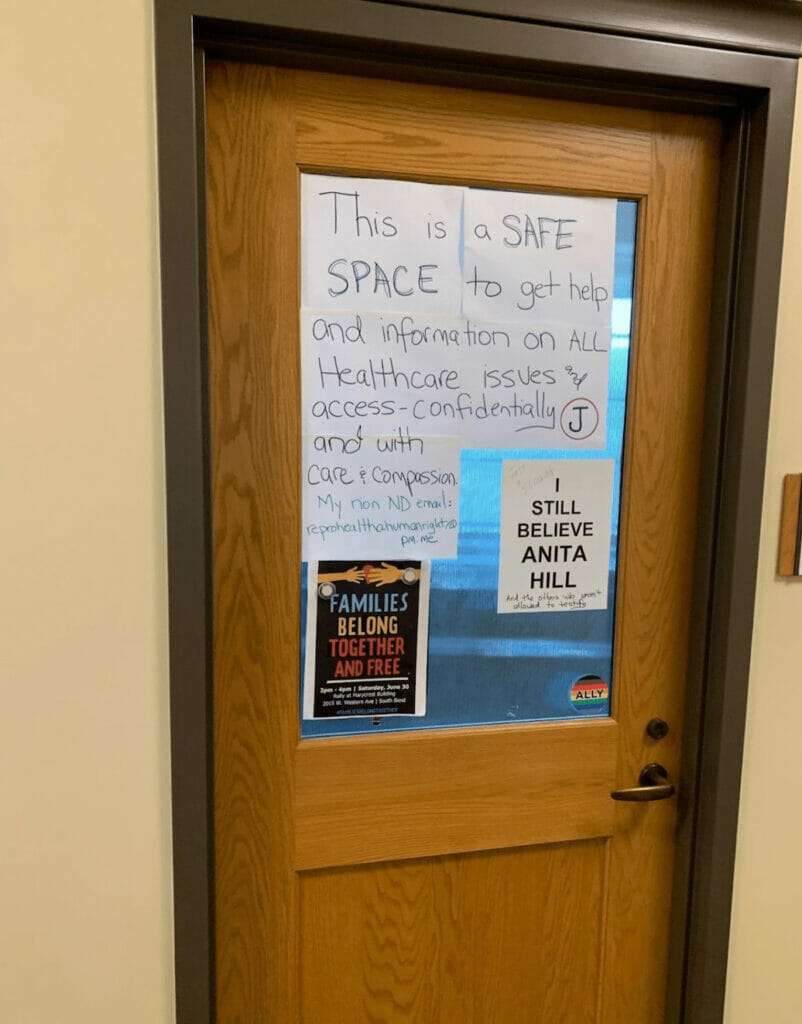 The Irish Rover later published an article about Kay's actions, including comments from conversation post-event. In the following days, the story went viral, and media outlets across the country covered it, questioning how Kay's actions hadn't been stopped by the Catholic University.
Following the upset, the sign from her Kay's door was removed, her Twitter handle was changed, and all prior tweets about abortion access were deleted. Kay's email was monitored by the Notre Dame Police Department.
In March, Kay presented at a Notre Dame College Democrats event which was also covered by the Irish Rover. An article published by The Cut on April 3 said Kay was "weighing legal action against both the publication and the university" because of these two articles and linked a GoFundMe made to help her with her legal costs.
Since then, Kay has filed a civil suit in the state of Indiana claiming that the Irish Rover articles covering her activism are "defamatory and false." A statement released by the editorial staff of the paper on July 11 says DeReuil was sent a letter by Kay's lawyer in early April which stated her "intent to sue the Rover for defamation. The letter also demanded that the Rover retract the October 12 and March 22 articles so as to 'mitigate damages that may be awarded or recovered in this case.' 'An apologize [sic] should also be offered to Dr. Tamara Kay,' the letter added."
DeReuil, a friend to Students for Life of America (SFLA) advocates, told SFLA, "The Rover plans to file an anti-SLAPP motion to dismiss the law suit. Because Kay's claims are baseless, we wish to put this behind us as quickly as possible so that we can restore our focus upon promoting the Catholic identity of Notre Dame."
He said he still doesn't understand what Kay objects to in his "presentation of the facts of her abortion advocacy. The Rover's reporting simply brought her already public to the attention of the pro-life parts of the Notre Dame community and added the context of her own statements to the Rover."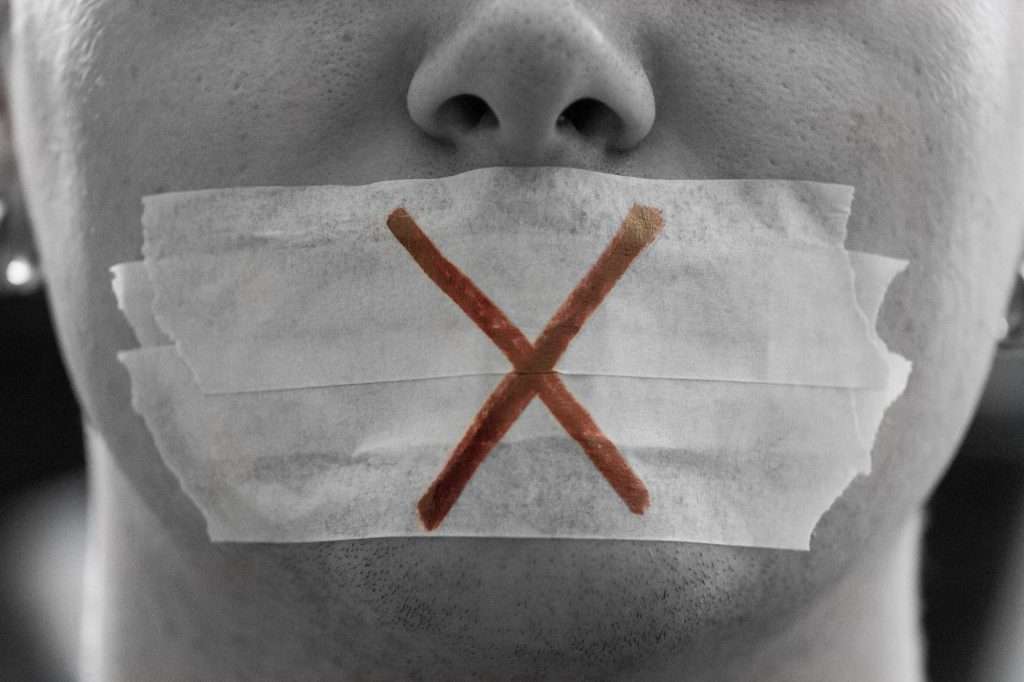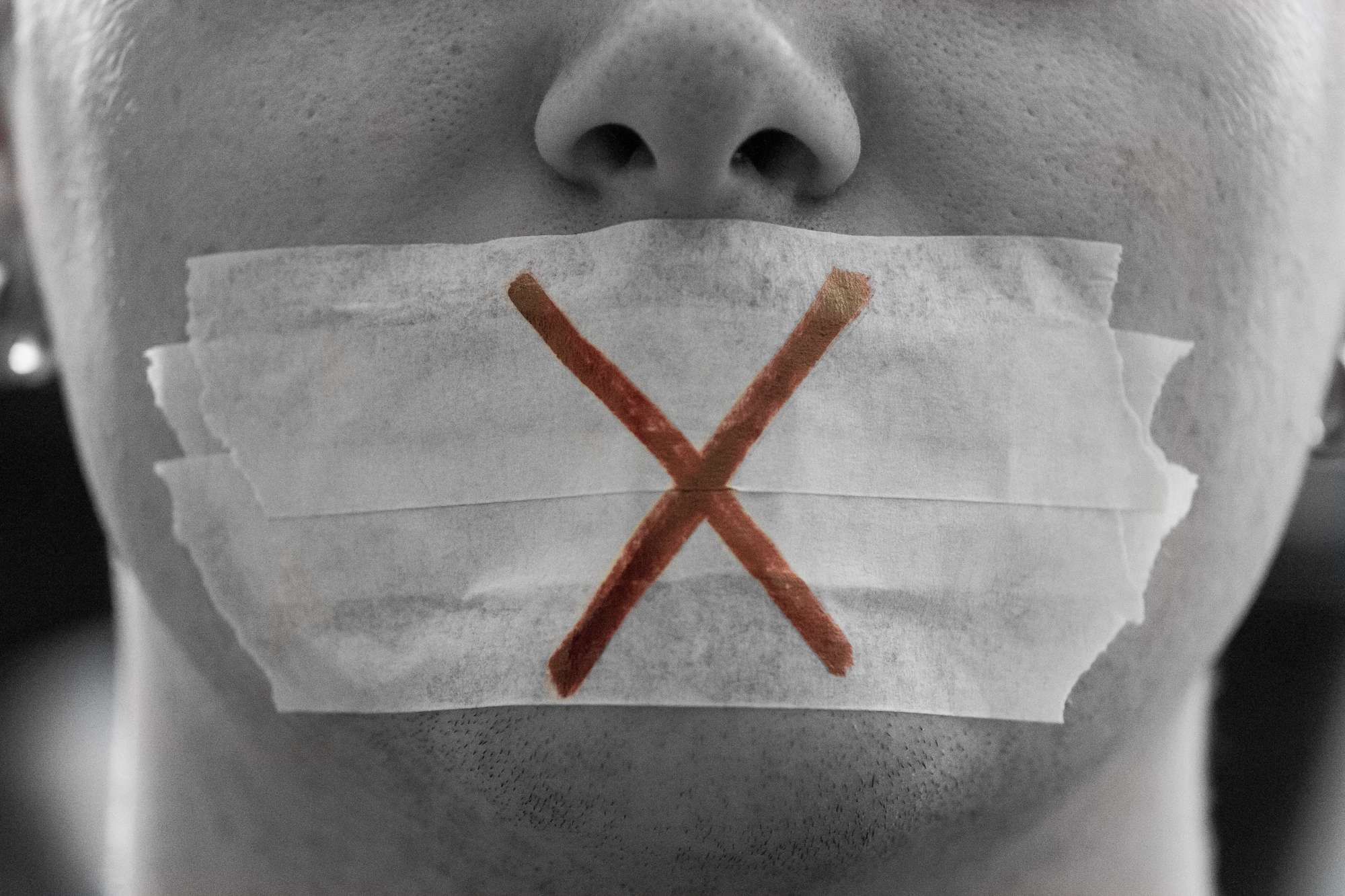 "I am not at all worried about the result of the lawsuit. I know that everything we published is true and written in good faith, so I firmly believe that the lawsuit can only be decided in favor of the Irish Rover…I am glad that I am in a position to promote the sanctity of life on Notre Dame's campus, and will continue to fight for life and for Notre Dame, completely undeterred by this frivolous lawsuit," DeReuil said.
Professor Kay's abortion advocacy is totally out of line with Catholic teachings, and her targeting of student journalists who are committed to the sanctity of life (and whose reporting has been proven accurate) through a lawsuit is sad to see from a Notre Dame professor. I was disappointed to see this story start, and I am even more so now that she is threatening students.
As we continue to see pro-abortion academics spread false information and risk the safety of women and children, we must remain committed to the truth and not back down from our fight against abortion.
READ NEXT: Meet This SFLAction State Captain Who Defied Culture & Chose to Parent Her Child