From the SFLA Blog
IN HER OWN WORDS: Pro-Life Group President Stalked By Pro-Abortion Student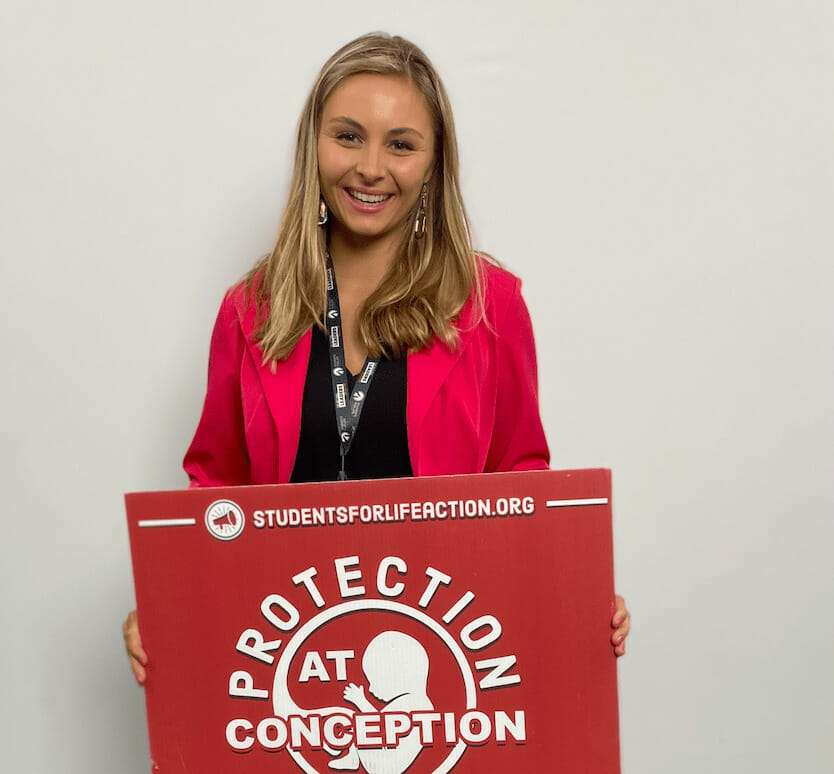 Caroline Wharton - 11 Jul 2023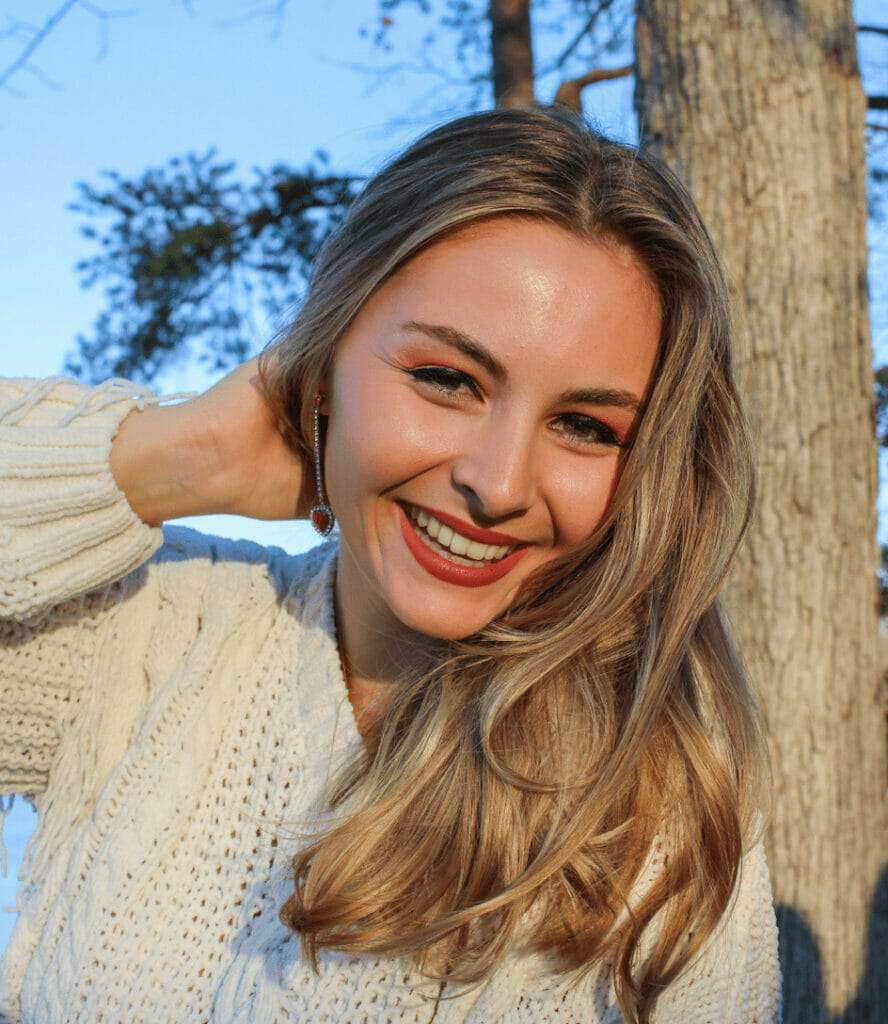 GUEST POST: Earlier this year, the Students for Life of America (SFLA) group I lead at Christopher Newport University (CNU) set up a Cemetery of the Innocents display. After our last display being stolen, my group stayed up to watch our property, and multiple vandalisms were caught on camera. Little did I know, however, that wouldn't be the weirdest chain of events.
While watching the display, a student I knew from my service fraternity approached  our group, and he congenially expressed he wanted to donate to "our cause." He insisted he wanted it to be cash and anonymous so I accepted the donation to put towards group necessities. We thanked him, and when he left, we thought that was the end of it.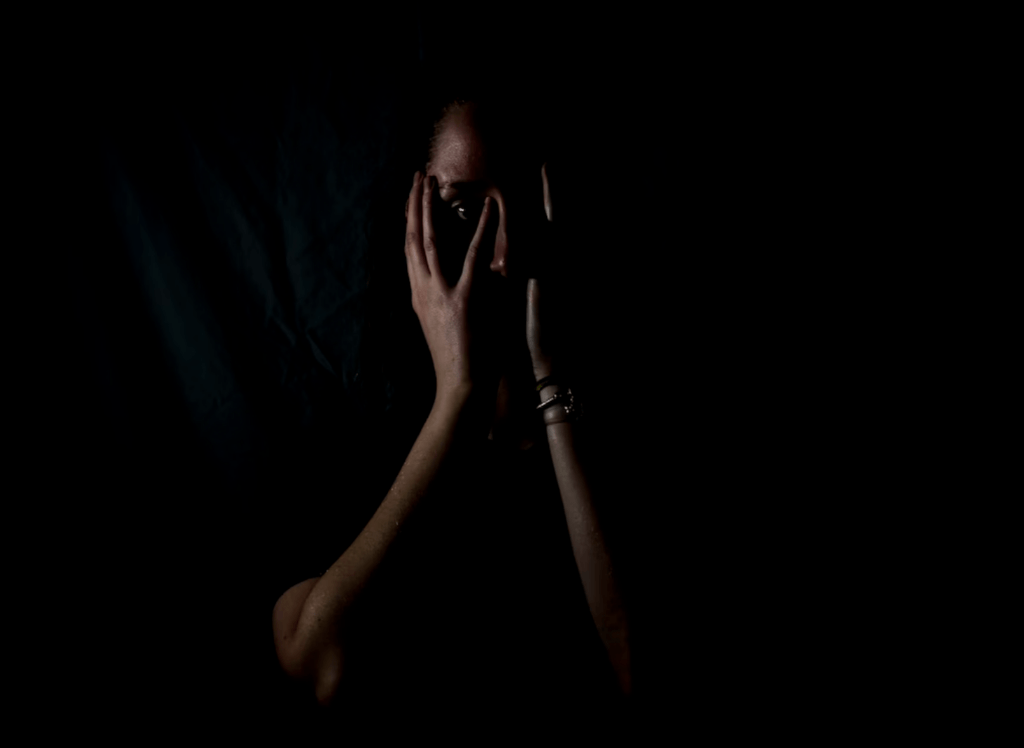 Ten minutes later, he came back, saying he had lost his keys so I went to help him along with another group member. It was a wild goose chase as he led us nowhere near his walking path or car, and when we had our backs turned, he suddenly found them near a light pole. Although my member and I found it very strange, we tried to let it go. That only lasted a short time.
A few moments later, a nearby car alarm went off for about 15 minutes, and one of us went to investigate as we were concerned for student safety. As she approached the car, it was the same guy sitting in it. He ducked at first and when she passed by, he slowly opened the door, got out, and began sprinting away. The car alarm was still going off with his phone in the vehicle.
That was creepy, and we didn't understand it — but it still got worse.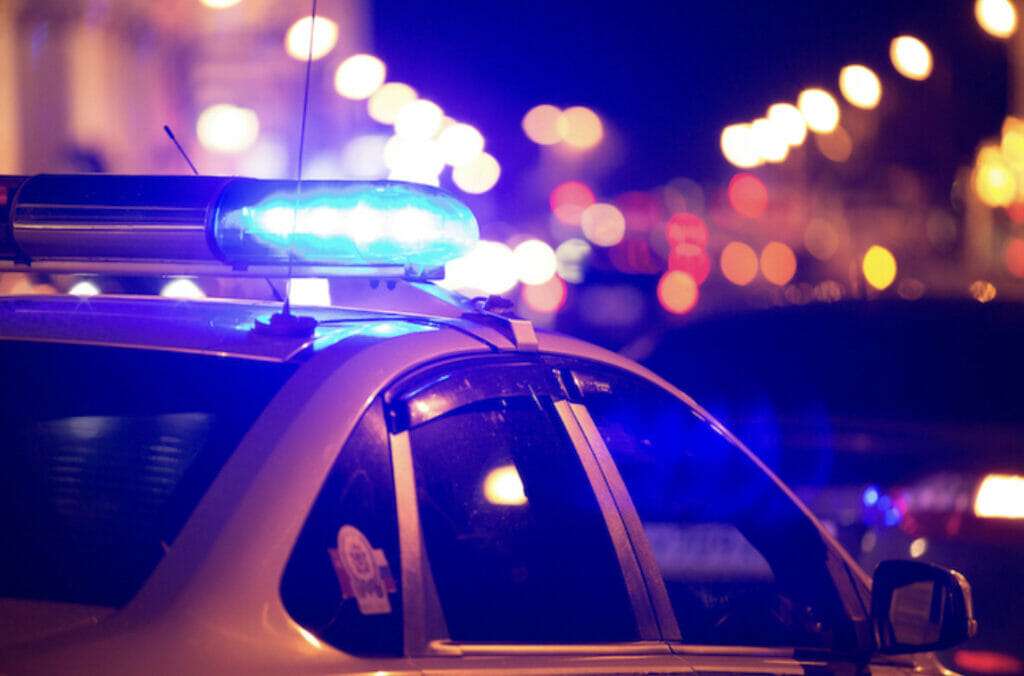 Later that night, I received a text from a friend who lives in my dorm, saying a guy was knocking on doors and asking where I lived. I called another friend who was watching the stalker search, and we confirmed it was the same guy from earlier. He had found my room and was let in by my roommate under the false pretense we were friends, and I was meeting him there later. It was terrible to realize this six-foot-tall stalker was now alone in a room with my petite roommate.
Immediately, we called the police to send them to my dorm room and my roommate to ensure her safety. She asked him to step out into the hallway, and that's where the university police acquired him. The stalker was detained in my dorm lobby while I was kept safe in a nearby study room — but he was let off with a warning to not come close or contact me.
I was terrified of what he had wanted to do to me when I came back. Was he there to beat me? Rape me? What was his motive? Afraid for my safety since he knew where I lived and imagining what could have happened, I fled to a friend's house off campus where I knew I was safe and concealed.  
The following day, I went to the Newport News magistrate's office, acquiring an emergency protective order (EPO). Served to the stalker by university police on April 19, this was followed by a preliminary protective order the next morning which lasted for two weeks. It didn't work, however.
The stalker had the audacity to contact my father via phone call and text; a clear violation of the protective orders placed. After hearing of this, I immediately called university police who acquired a warrant for his arrest from the Newport News magistrate's office. He was arrested later that week as violating an EPO is a Class 1 misdemeanor.
At this point, my case moved from being a civil case to a criminal one. On May 3, I petitioned at a civil circuit court for a permanent protective order; the hearing was postponed to the date of the criminal case on June 21. That day, I lost my case. Despite the copious evidence proving violation, the judge negligently overlooked the protective order submitted into evidence by my attorney. She ruled there was no violation of a protective order because there was "no protective order submitted into evidence," yet it was sitting right in front of her. She failed the justice system.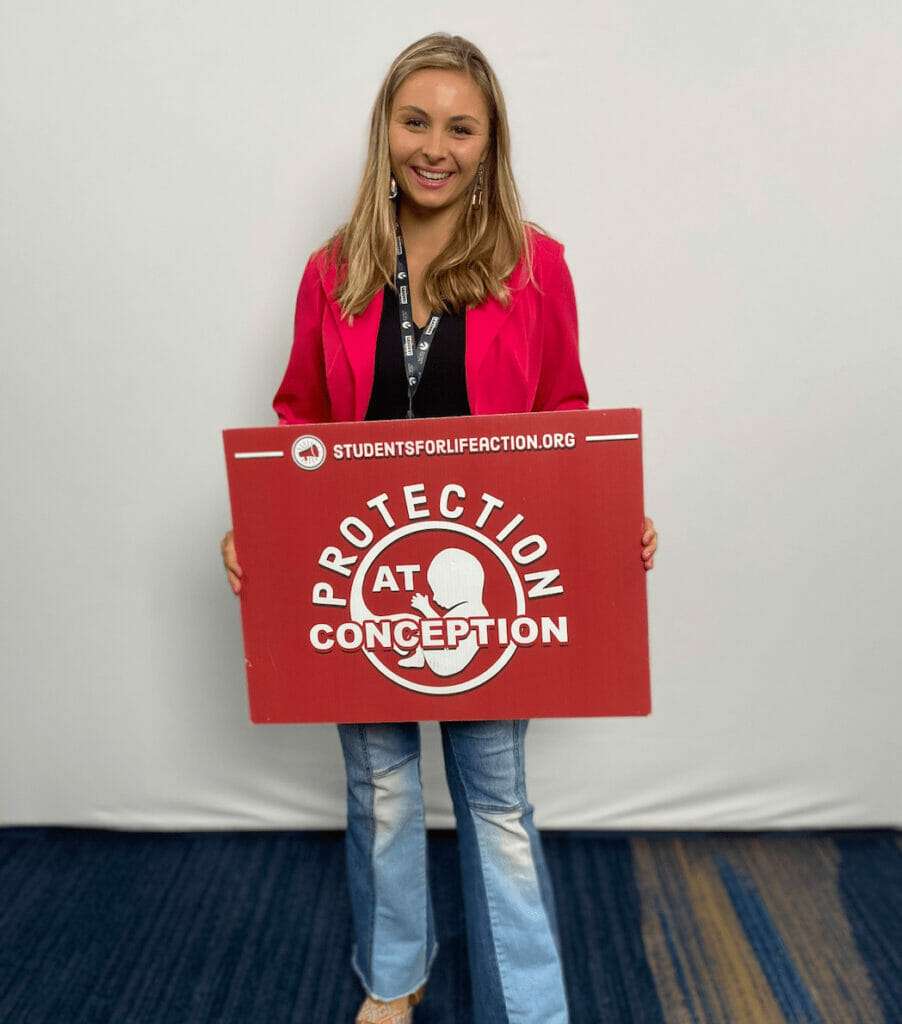 Although not explicitly stated, I believe this happened mainly because I'm pro-life. It's my theory because the stalker told another service fraternity member that the money he donated "wasn't really for our cause," and his social media pages are marked by #womensrights, a phrase associated with abortion support.
What about a women's right to feel safe? Entering my room and making me afraid on campus is an invasion and unfair, and the legal battle was exhausting. The most disappointing part of it all, however, is that there was no justice for a pro-abortion student harassing a pro-lifer. Nevertheless, it won't deter me from fighting for the preborn.  
READ NEXT: Can't Parade Your Stuff If You're Pro-Life: Teen Group Kicked Out of Michigan Parade for Supporting Life