From the SFLA Blog
How You Can Help The Elderly Pro-Lifer Who Was Beaten By Abortion Supporters This Week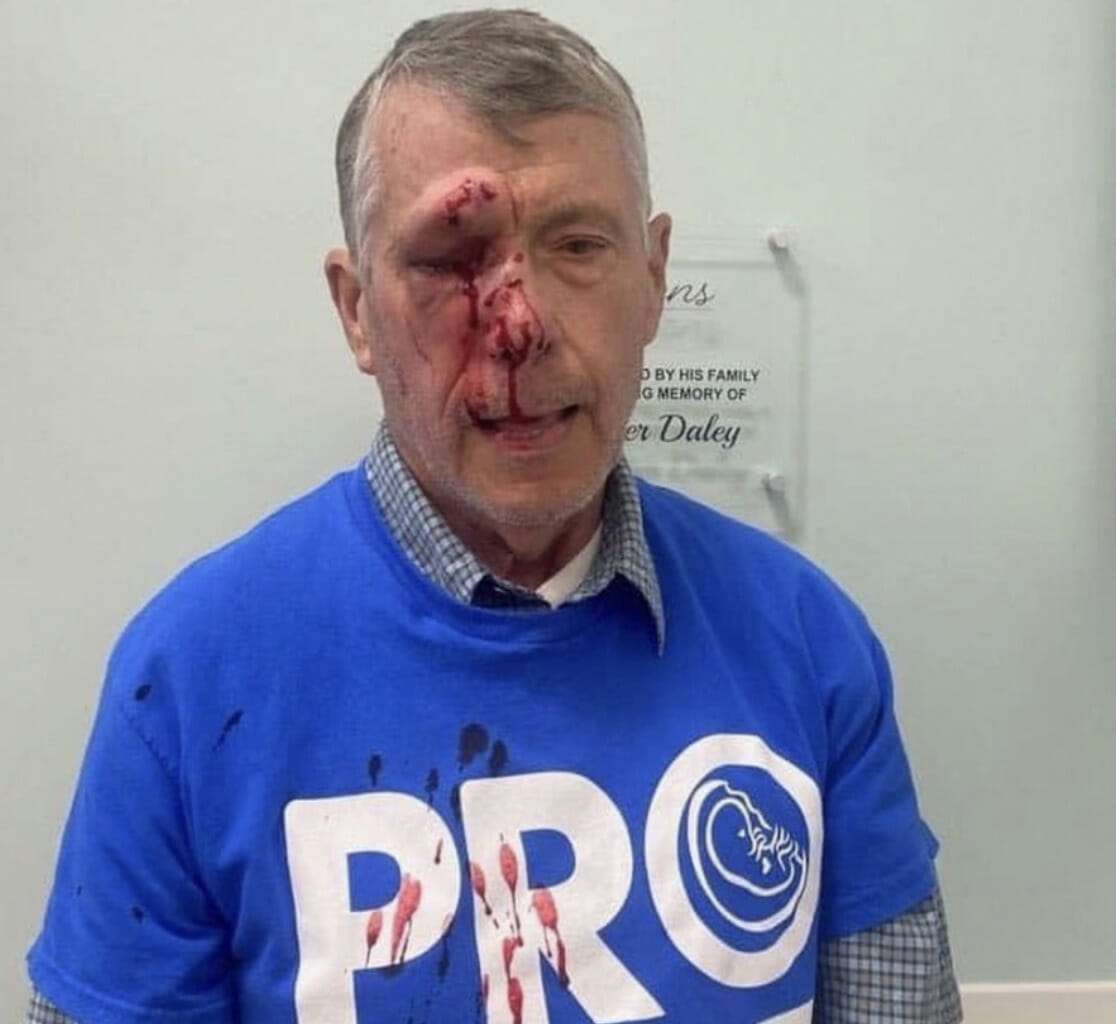 Caroline Wharton - 31 May 2023
Looking for someone to bless today? We've got you.
During Memorial Day weekend, pro-lifers across the country were still at work sidewalk counseling and praying for abortion-seeking women and their preborn children. Unfortunately, multiple pro-lifers were assaulted by the mean and extreme abortion lobby, and one peaceful volunteer Mark Crosby was brutally beaten while praying in front of a Baltimore Planned Parenthood.
Local news stations reported that when police arrived on the scene, Crosby (who is over the age of 70) had "a large lump forming on his right eyebrow and blood and swelling around the right eye and right side of his face." Upon looking at security camera footage of the attack, the video showed a pro-abortion suspect "charging Crosby and knocking him into a flowerpot." When the second victim rushed in to help, he was shoved to the ground. Crosby was then continuously punched and kicked. 
He sustained serious injuries from his assault, and he is currently in the hospital receiving treatment. Students for Life of America (SFLA) is promoting his Go Fund Me page so that the nationwide pro-life community can stand together with this courageous man and help to pay off his ensuing medical bills. If you'd like to help support Crosby financially, click HERE. All donations will be given to pay for his medical expenses.
If you're tight on cash but large on love, you can instead send a 'get well' note to Crosby and his fellow volunteer Dick Schafer who was also assaulted. This is a great way to let these men know that they are appreciated,; that their acts of service and sacrifice for the pro-life movement haven't gone unnoticed. To send a message of support, click HERE.
By either helping to pay off Crosby's medical expenses or sending him a quick message (or both!), you can easily uplift a fellow pro-lifer today.
READ NEXT: Michigan State Professor Forced Class to Donate to Planned Parenthood — Now Pro-Life Students Are Suing