From the SFLA Blog
Nominated for Best College Group: Mizzou Students for Life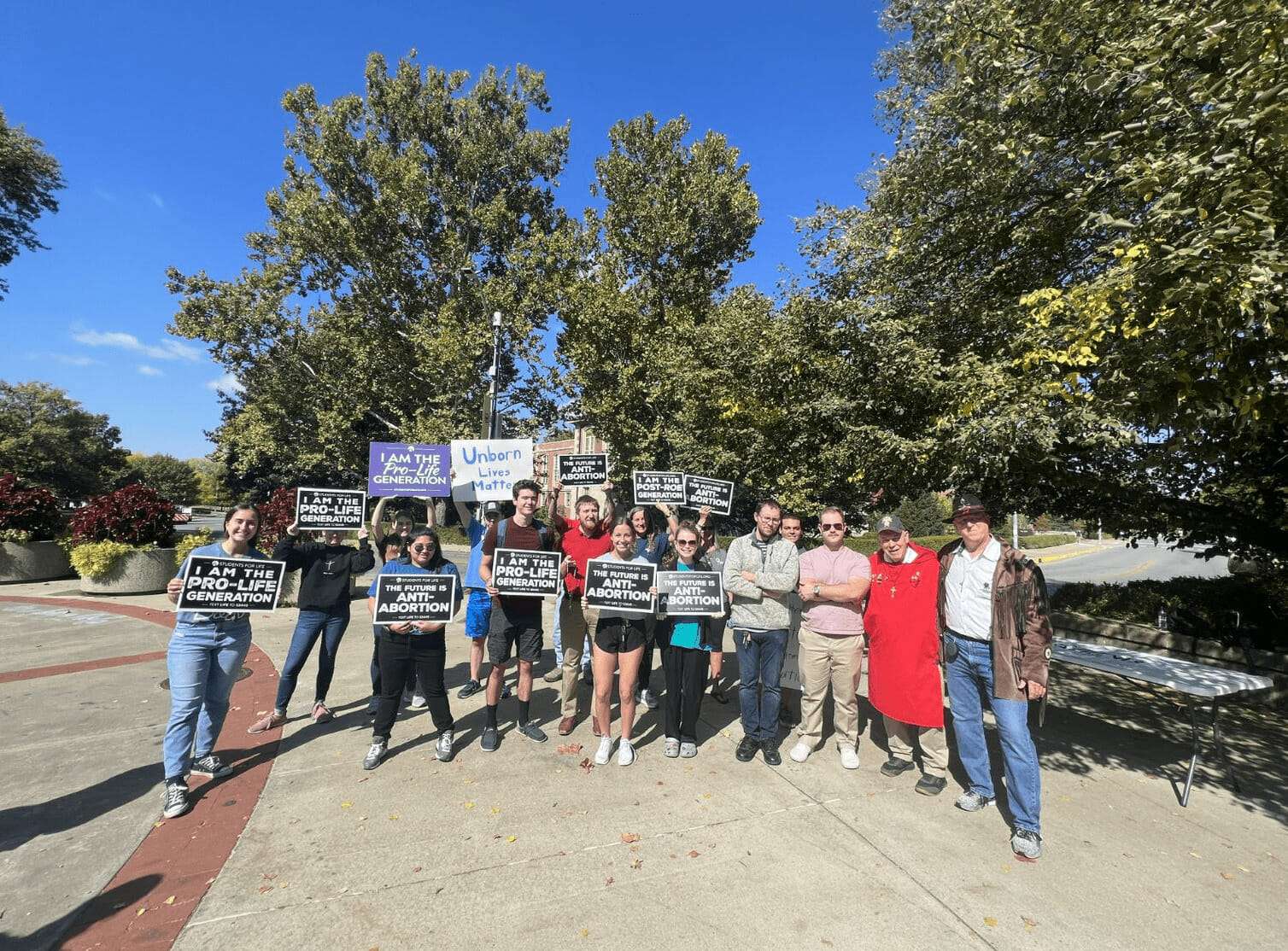 Caroline Wharton - 18 May 2023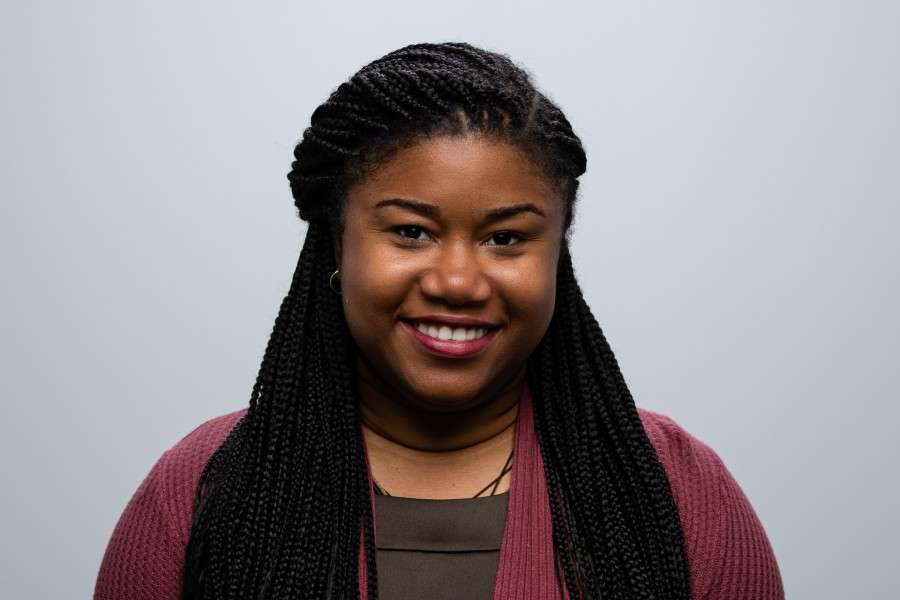 GUEST POST: As we come to the close of the 2022-2023 academic year, Students for Life of America (SFLA) will be giving out three end-of-year awards for Best New Group, Best High School Group, and Best College Group — and you get to help us choose which groups deserve these awards! Mizzou Students for Life is nominated for Best College Group of the Year. Learn more about this group below and decide whether they'll have your vote.
The Mizzou Students for Life are based at the University of Missouri in Columbia, Missouri. They prioritize being a well-rounded group. Here's what their months have looked like this past year:
In the month of September 2022 alone, this group had an apologetics training; tabled at the school's club fair; chalked pro-life messages and prayed outside the local Planned Parenthood; volunteered as servers at their local pregnancy resource center's (PRC) banquet; hosted a 'LifeMark' movie showing; held the SFLA Fall 2022 Display tour; gained a lot of attention by chalking all over campus during family weekend' and hosted another apologetics training with a SFLA Student Spokesperson Grace Rykaczewski.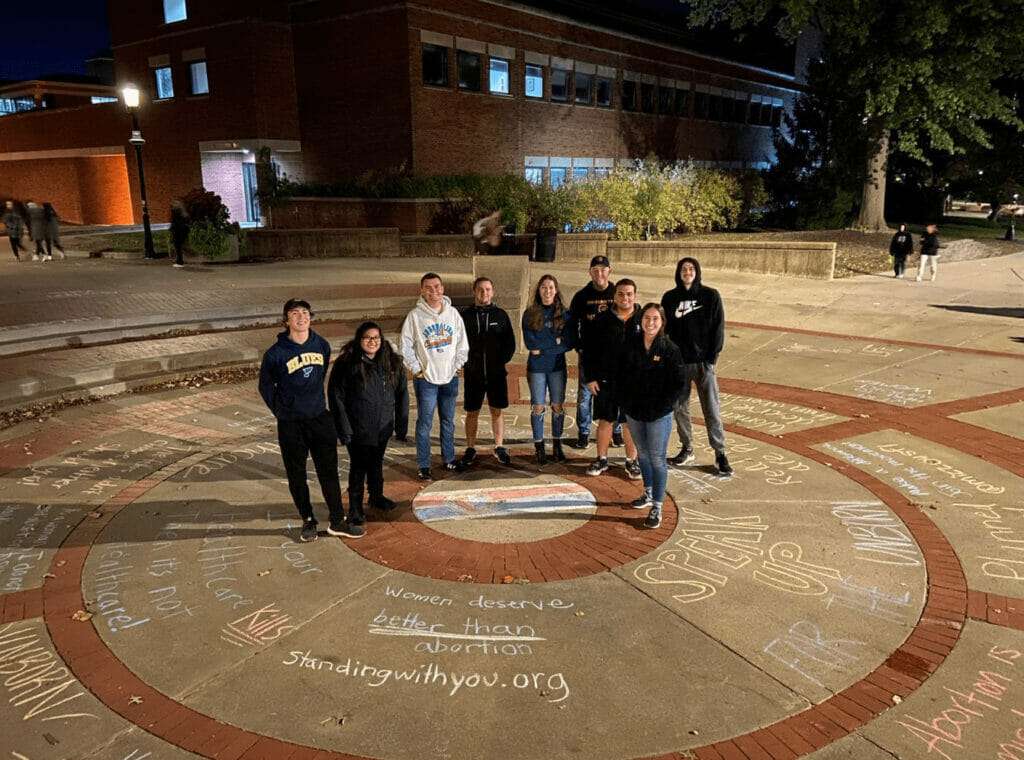 In October, they volunteered at their local PRC for a day of cleaning and painting; counter-protested a massive abortion rally on campus; held a pro-life cupcake bake sale to raise money ($250) for their local PRC; sent five students to help table at the Vitae Foundation Banquet; chalked all over campus and outside Planned Parenthood for National Pro-Life Chalk Day; sent three students on the Iowa activism trip; and their president attended an advanced leadership conference for a weekend.
In November, one student joined the Omaha activism trip; the group hosted a Q&A panel on Post-Roe America with guest speakers; and they dealt with many cyberbullying incidents. The president has met countless times with the dean of students and other administration to demand equality and safety for her group. She has faced many threats and even had to move off campus for safety reasons. Yet they have stayed strong, not backing down.
In December, they put up a Cemetery of the Innocents display that got vandalized; hosted Joel Fevig for a speaking event; and volunteered at the Bingo for Babies fundraiser for the local PRC.
In January, members of the group attended a weeklong leadership conference, the National Pro-Life Summit and the National Pro-Life March. The group also tabled at the Spring Involvement Fair while members also began regularly volunteering at a local foster care community organization to play with the children.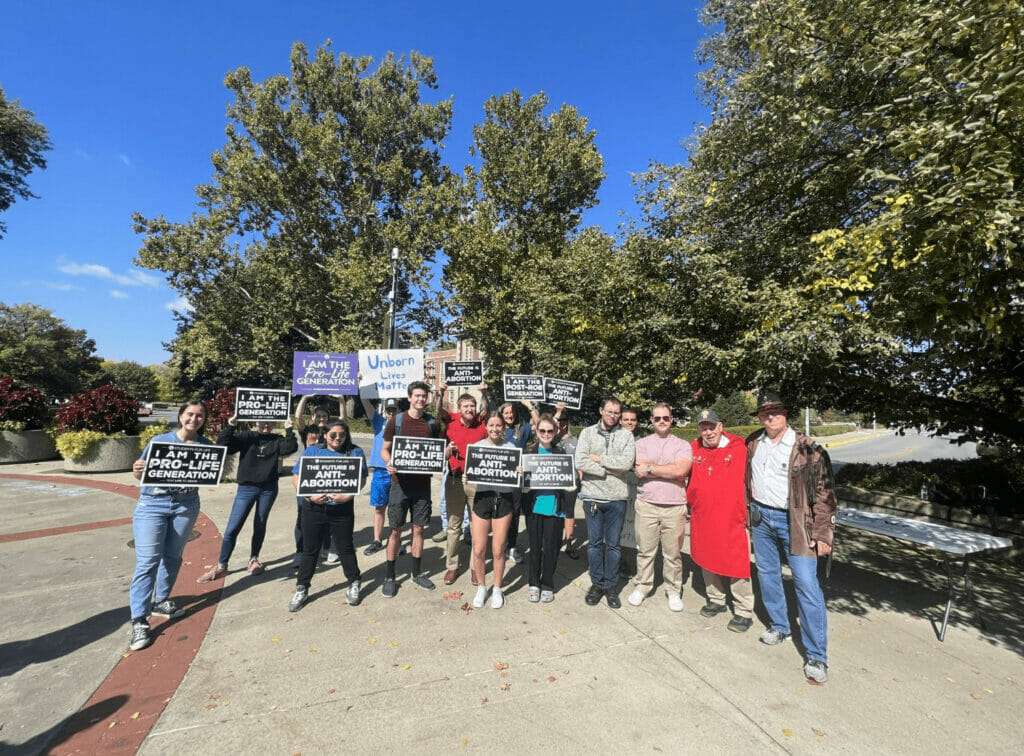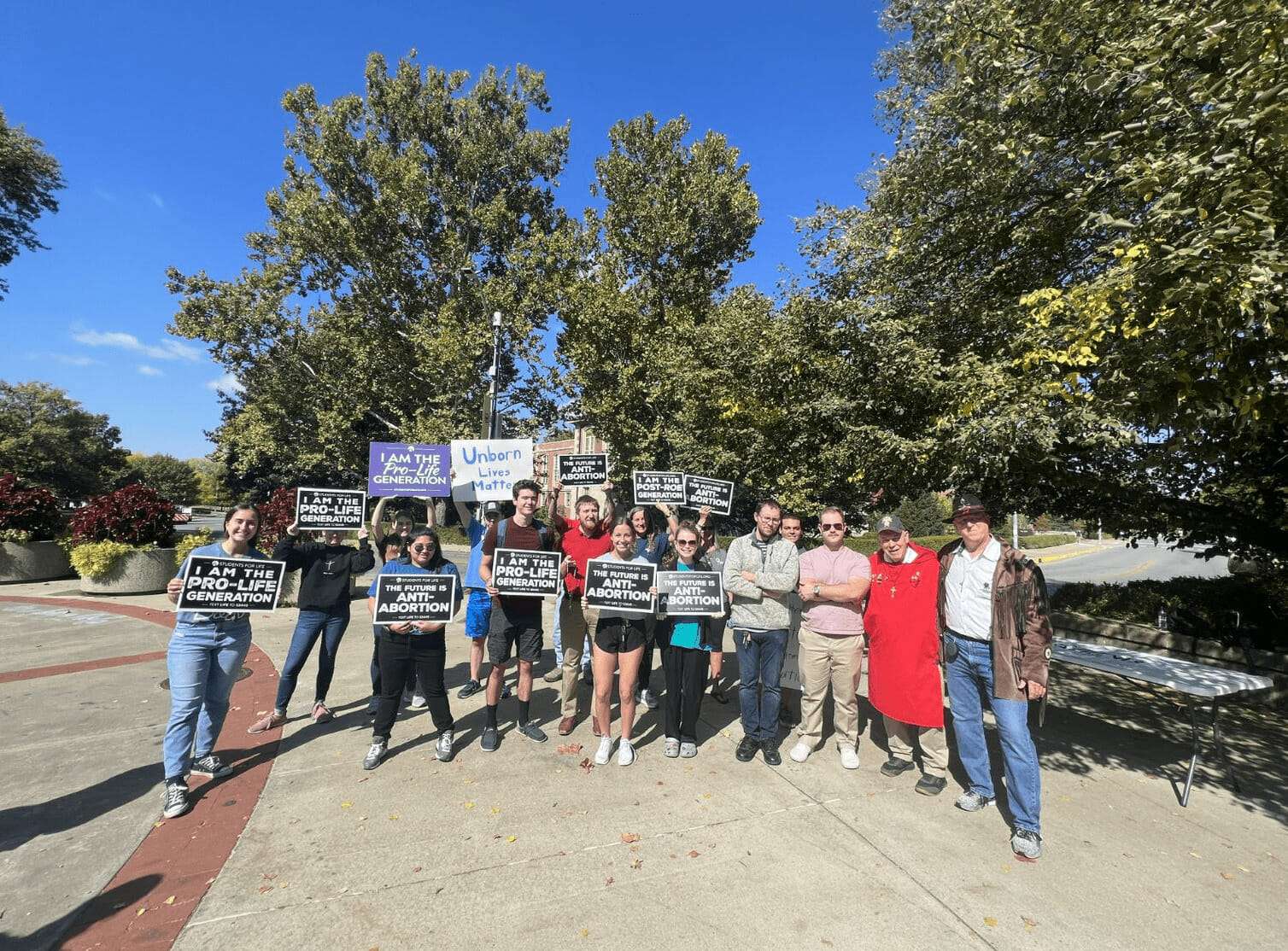 In February, they sent three students to St. Louis for a Campaign for Abortion Free Cities door knocking deployment weekend. They also counterprotested a pro-abortion rally and hosted their local PRC's director to come speak to their group about the resources and services they provide. They even filled out the paperwork for their group to become a resource on Standing With You's database!
The Mizzou Students for Life are also hosting SFLA's Spring 2023 Display Tour and will do much more throughout the remainder of the year. Along with all these events, they keep their social media active and post many SFLA informative graphics. They have dealt with lots of vandalism of their chalking and reported it to the administration every time. SFLA's legal team met with them and sent a demand letter to Mizzou in early February.
Do you think the Mizzou Students for Life group deserves Best College Group of the year? Click HERE to vote for them!