From the SFLA Blog
Nominated for Best College Group: University of Cincinnati Students for Life
Caroline Wharton - 10 May 2023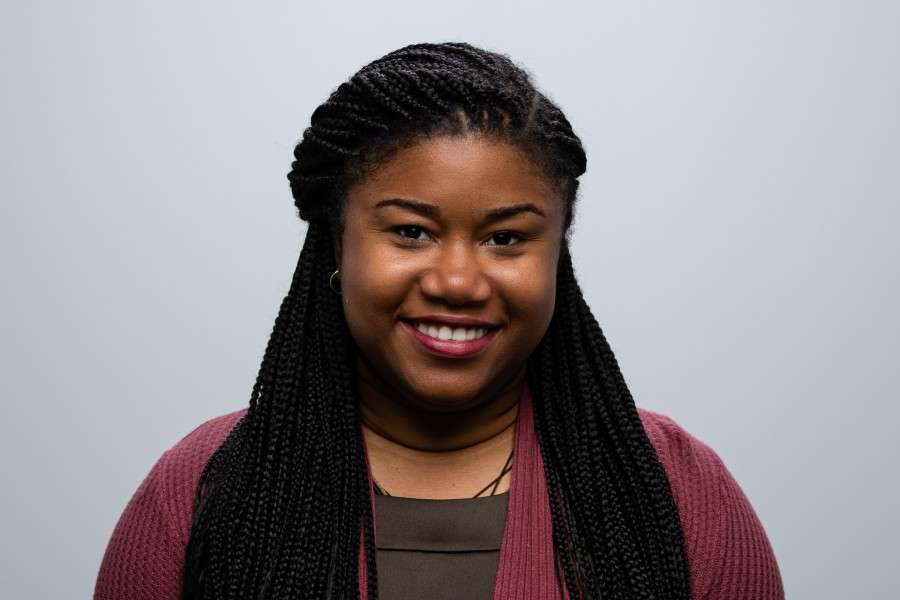 GUEST POST: As we come to the close of the 2022-2023 academic year, Students for Life of America (SFLA) will be giving out three end-of-year awards for Best New Group, Best High School Group, and Best College Group — and you get to help us choose which groups deserve these awards! University of Cincinnati Students for Life was nominated to receive Best College Group of the Year. Learn more about this group below and decide whether they'll have your vote:
University of Cincinnati Students for Life (UC SFL) is a dynamic, growing student group with much potential at the University of Cincinnati in Ohio. By hosting more than 50 events and attending countless others, the group has expanded its reach greatly, and its members are well-known in the Cincinnati pro-life community. The group originally started in 1990, but it fell off in 1993. It was reborn in the mid-2010s and has been going strong ever since with more than 50 active members.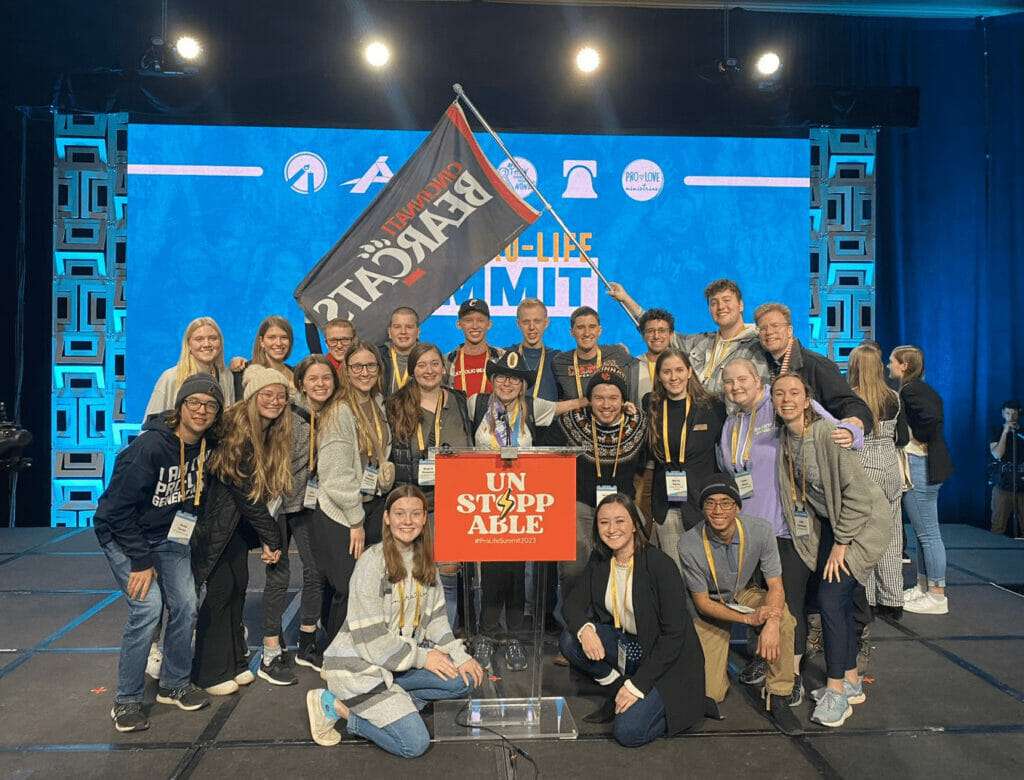 Even with pandemic restrictions, the group never stopped making sure women were being served and the pro-life message was being heard. They continued to meet virtually every week throughout 2020-2021 and had weekly prayer hours outside of Planned Parenthood, making sure to distribute blessing bags to mothers in need. They also did phone banking for the 2020 election and hosted a baby shower for a local mother who chose life after speaking with a group member.
With the help from local pro-lifers, the group also planned the first ever Cincy Mini March for Life which had its 3rd annual event this past January. Once they got back on campus, the group also pushed through the heavy restrictions and still hosted both the Fall and Spring SFLA tours.
With a key goal of focusing on effective education and combatting misinformation about abortion for students on campus, the group has spent many hours tabling and bringing in speakers to reach an even wider audience. Their success on abortion dialogue can be attributed to their intensive apologetics training and their dedication to host biweekly tables. This year they hosted both SFLA Campus displays having over 200 conversations and 50 minds changed. They also hosted the Justice for All Dialogue Workshop and tabled for 10 hours to practice what they learned!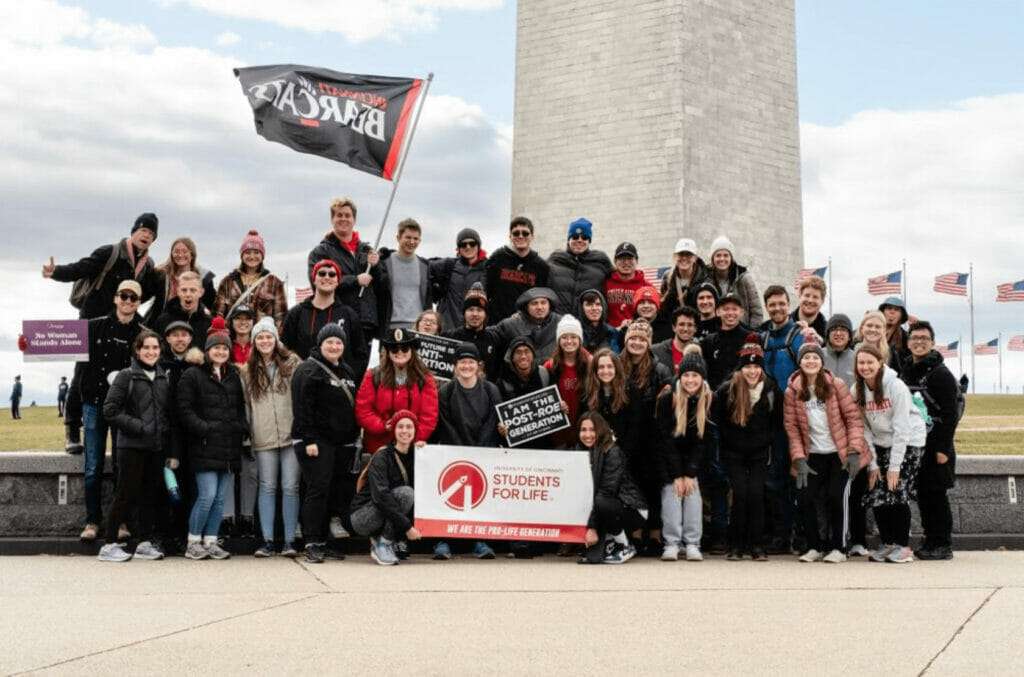 This year's speakers included Kristan Hawkin, SFLA president; Bonita Pratt, creator of the online course "Pro-Life Apologetics;" and Johnny Giroux, SFL Alumni and Director of Community Engagement & Education at Greater Cincinnati Right to Life. Hawkins' speaking tour "Make Abortion Illegal Again" drew in large crowds, leaving standing room only. Following the event, UC tried to charge the SFL group with fees for security. This led to a legal battle between UC SFL and the university, which the students ultimately won!
Throughout the year, UC SFL has maintained a commitment to fulfilling SFLA's Supportive Services pillar by frequently attending events in support of pregnancy resource centers and witnessing outside Planned Parenthood by counseling women against abortion. This year they hosted their 4th Annual UC SFL Momma and Baby Drive raising over $600 in donations, making it their largest donation to date.
Finally, the group has taken a renewed interest in public policy and rapid response by participating in SFLaction door knocking deployments, speaking out against "abortion rights" demonstrations on campus, educating their peers on the dangerous pro-abortion ballot initiative on Ohio, and standing in solidarity with others from around the nation in Washington, D.C. at the National Pro-Life March, where nearly 50 students attended. 
For the future, they plan to continue all past events, as well as expand. Their focus next year will be on legislation and fighting the pro-abortion ballot initiative in Ohio. They will engage in door knocking, voter education, supporting Ohio pro-life bills at the state capital, and protesting local Cincinnati pro-abortion initiatives. They are going to continue building their sidewalk counseling program and aim to host another area-wide Sidewalk Advocates for Life training at UC.
They also plan to build yearly training into an annual regional event for Cincinnati parishes, pro-life organizations, and other SFLA groups. They will continue to increase visibility on campus though SFLA tours and tabling every two weeks. Lastly, they hope to maintain relationships with quality speakers from previous years and invite them back to campus, as well as look into new opportunities.
Do you think the University of Cincinnati Students for Life group deserves Best College Group of the year? Click HERE to vote for them!