From the SFLA Blog
Nominated for 'Best High School Group of the Year:' The Students for Life of Southeast Tennessee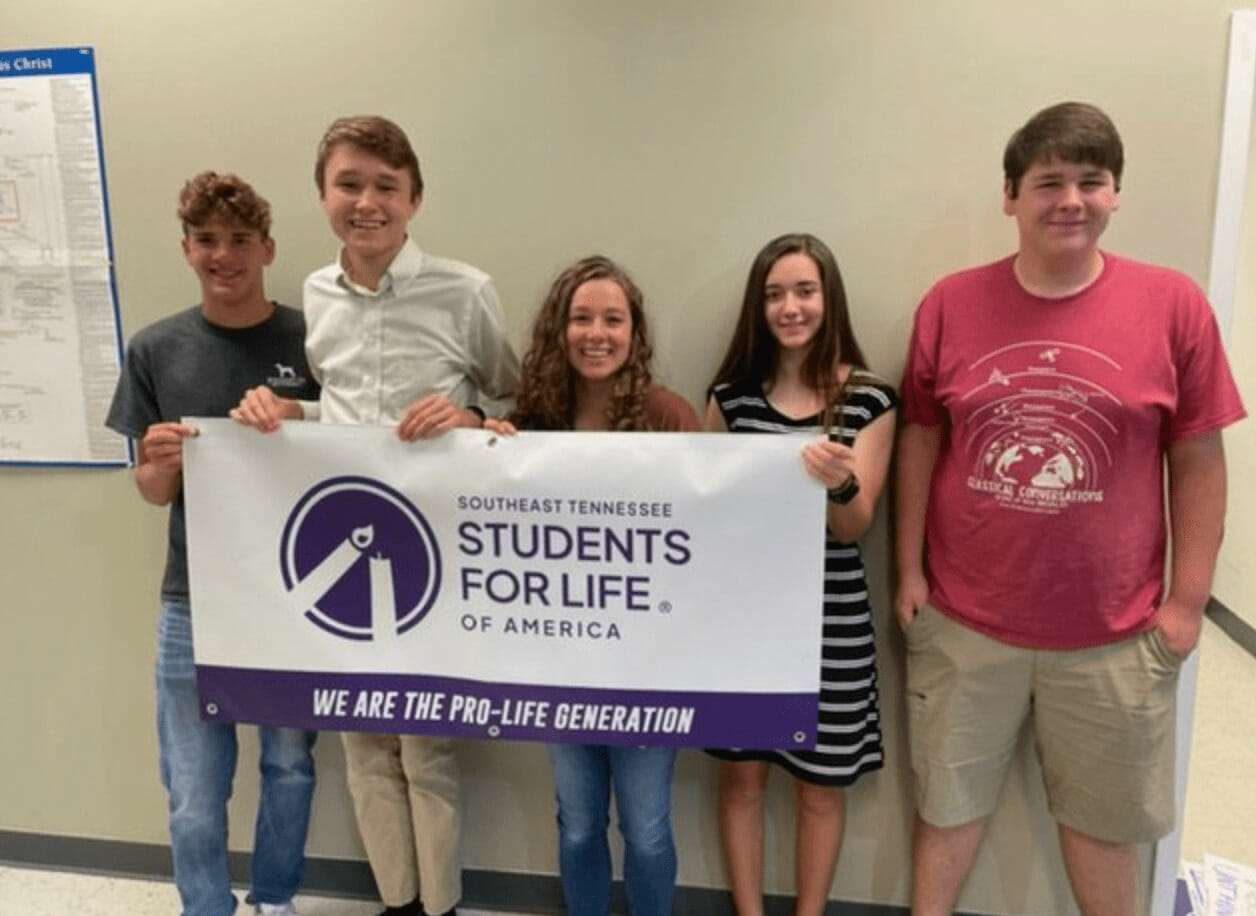 Caroline Wharton - 04 May 2023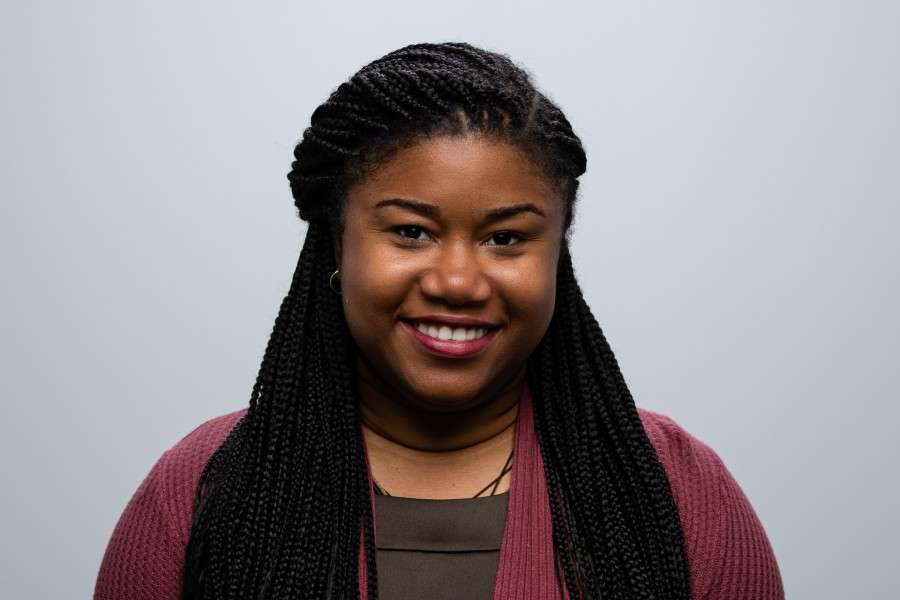 GUEST POST: As we come to the close of the 2022-2023 academic year, Students for Life of America (SFLA) is giving out three end-of-year awards for Best New Group, Best High School Group, and Best College Group — and you get to help us choose which groups deserve these awards! Students for Life of Southeast Tennessee is one of the groups nominated for Best High School Group of the Year. Learn more about this group below and decide whether they'll have your vote:
The Students for Life of Southeast Tennessee group was founded in December 2021 as a student-led coalition including homeschoolers of Chattanooga Homeschool, private schoolers, and public-school attendees. While diverse in membership, the group shares a common goal of abolishing abortion and promoting a culture of life in the Tennessee Valley through action, advocacy, and outreach. This group of students is small but mighty.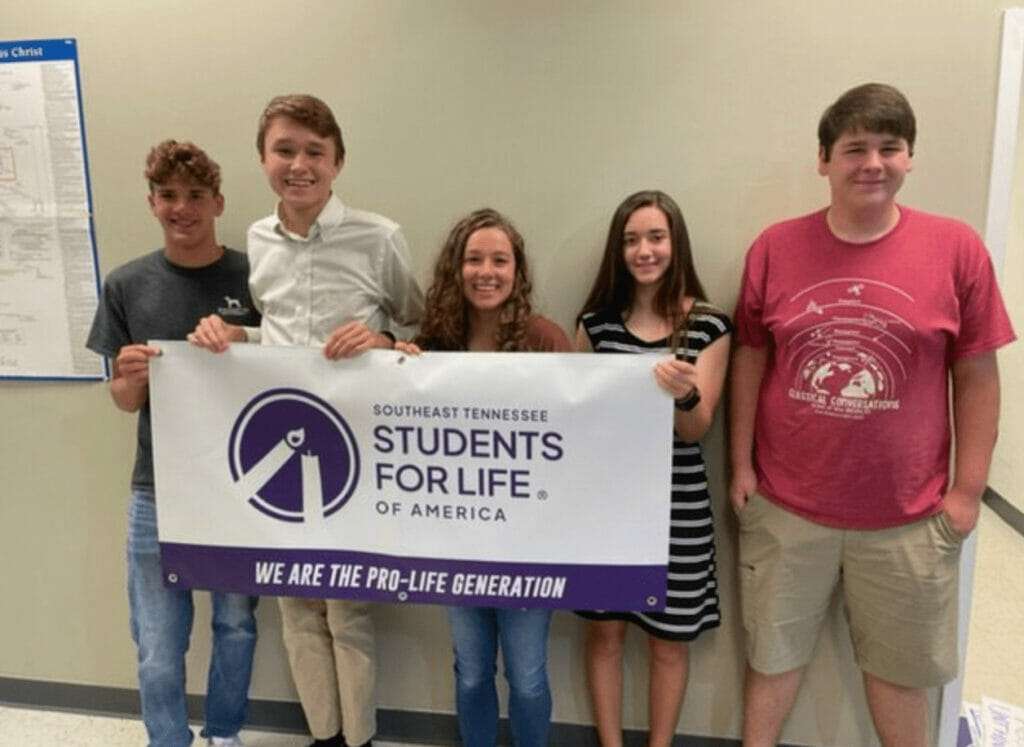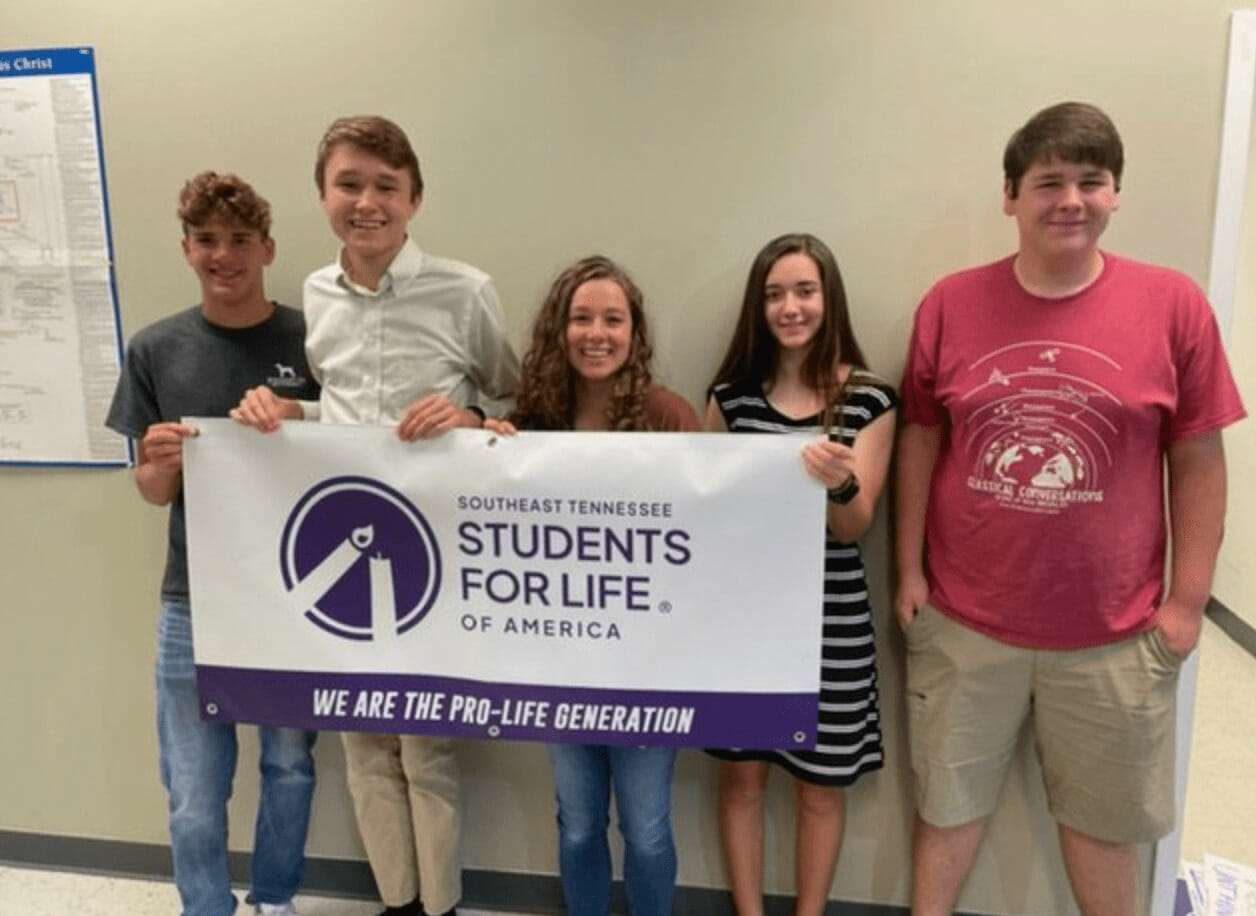 They hosted an independent "Pro-Life Courage and Conviction" conference at Apison Baptist Church in late July 2022 with approximately 30 attendees. The students even set up their own website to advertise this event more effectively; click HERE to view it. Speakers included SFLA Executive Vice President Tina Whittington, pro-life activist Seth Gruber, Pastor Macil Duncan, Candy Clepper of Greater Chattanooga Right to Life, DJ Harris of the Choices Pregnancy Resource Center, SFLA Appalachian Regional Coordinator Marina Mason, Dr. Travis Campbell, and the President of Students for Life of Southeast Tennessee William Reynolds.
Overall, this was a wonderful event and showed how ambitious, passionate, and gritty these students are as they spread the pro-life message in the Chattanooga, Tennessee area.
In January 2023, the group also successfully led a counterprotest of the pro-abortion "Women's March" in Chattanooga. During this event, a pro-abortion woman threw a glass bottle on the ground, causing it to shatter into pieces, in anger at the students' defense of life. A small piece of glass got into one of the group members' eyes, but he was thankfully not injured. The incident made the news locally and was shared by SFLA, Live Action, and other national pro-life news organizations. Click HERE to view the video.
Later in January 2023, the Students for Life of Southeast Tennessee group also helped to organize and directly lead the second annual Chattanooga March for Life with 200 plus attendees.
Their plans for the coming year include regularly protesting Walgreens and CVS for their decision to dispense Chemical Abortion Pills, volunteering at their local pregnancy resource center, and leading the way in defending the "Tennessee Human Life Protection Act" from ongoing legislative attempts to weaken or undermine the life-saving law.
Do you think the Students for Life of Southeast Tennessee group deserves Best High School group of the year? Click HERE to vote for them!