From the SFLA Blog
SFLA National Field Director Wins Award for Efforts in Making Missouri Abortion Free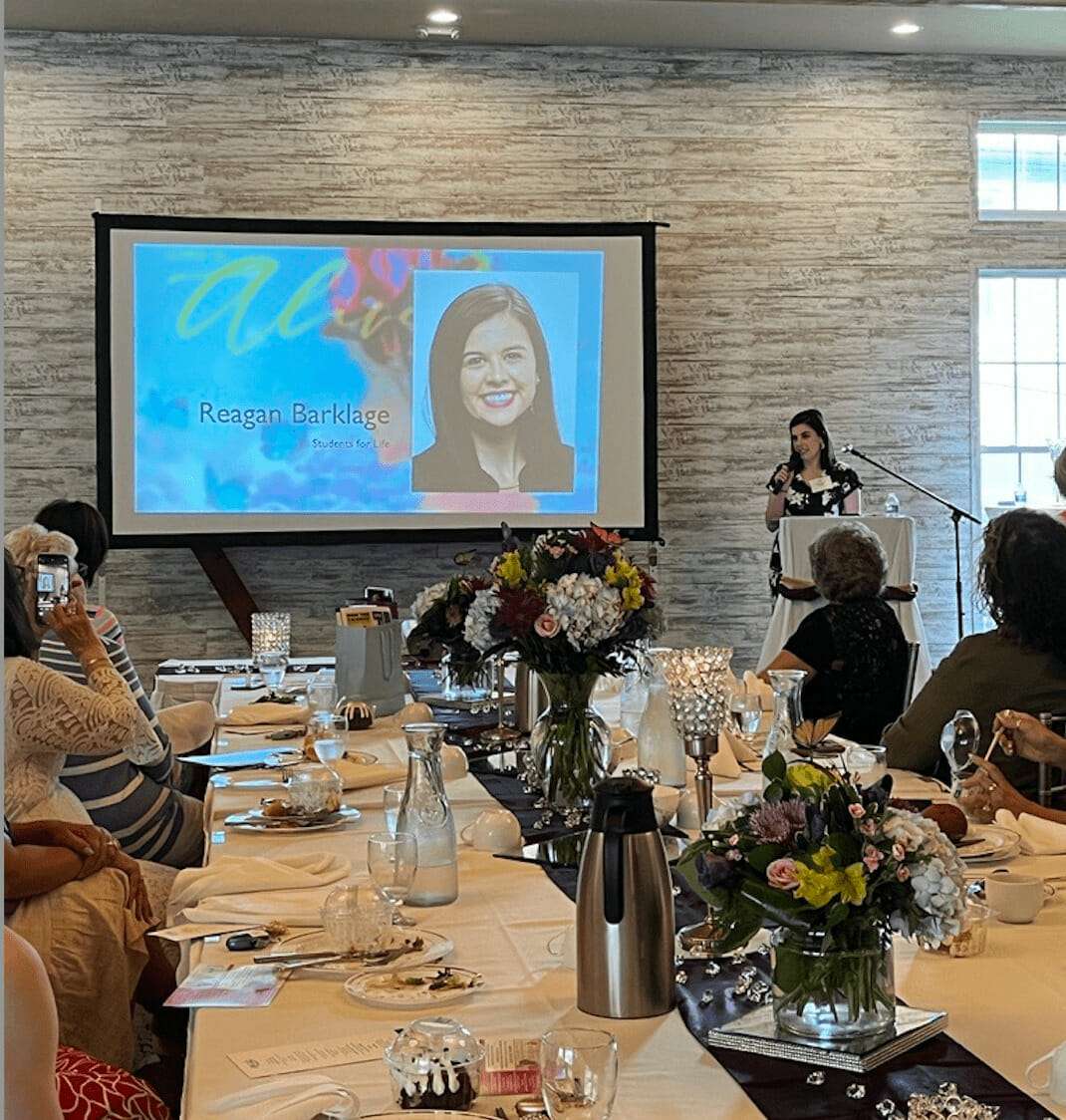 Caroline Wharton - 27 Apr 2023
Students for Life of America's (SFLA) National Field Director Reagan Barklage was recently honored for her contributions to the pro-life movement — and the distinction was well-deserved! We are so proud of all her efforts in growing the Pro-Life Generation and thankful for her dedication to saving preborn children while improving the lives of expectant mothers. Learn more about the award she received and why below: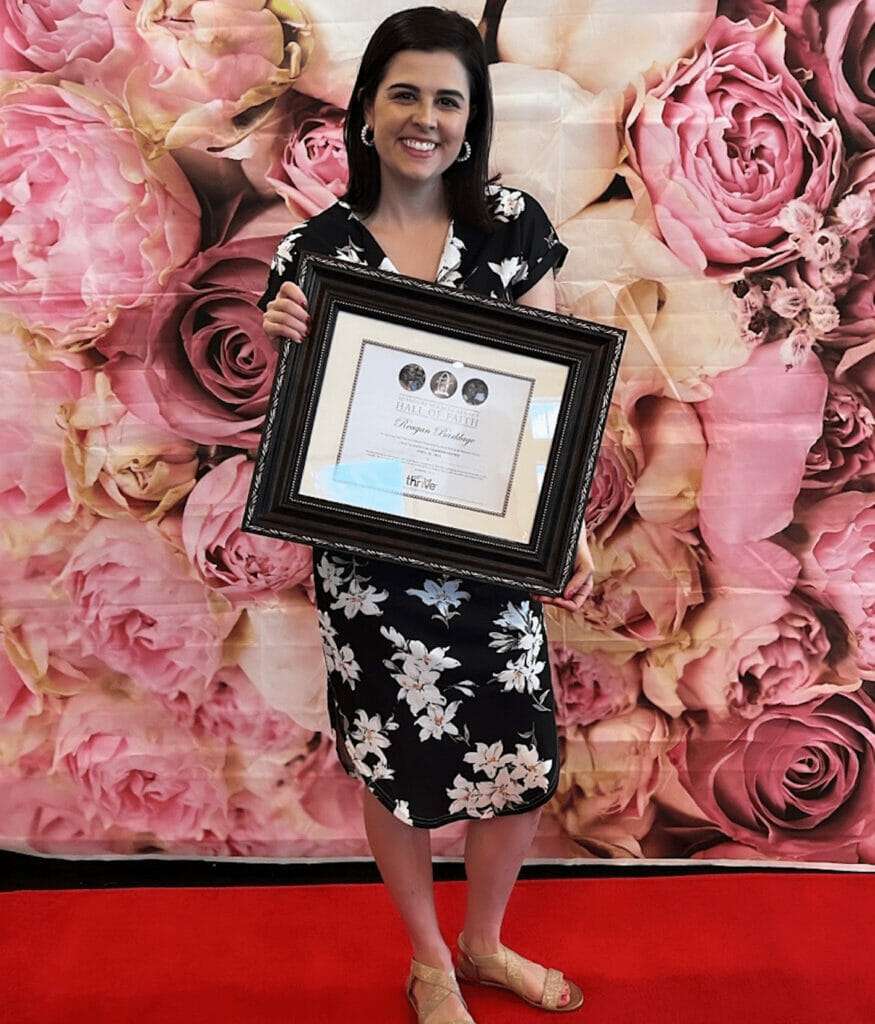 Thrive, a pregnancy resource center which has locations across the country, recently put on an event called the 'Lady is a Champ Luncheon.' This luncheon was an exclusive ladies-only gathering of Thrive's supporters and partners. During the event, Barklage won the Missouri Miracle Legacy Hall of Faith award which was given to those who played a role in making Missouri the first abortion free state.  
After she received the award, Barklage spoke to luncheon attendees on SFLA's initiative Standing With You, a resource for pregnant and parenting women to find the different kinds of help they may need during pregnancy and beyond. This initiative collects local and national resources for women (including those who suffer from post-abortive grief) into one, easy-to-navigate website. No matter what kind of support a woman needs — be that counseling, financial support, childcare assistance, legal help, peer-to-peer connections, etc. — Standing With You ensures that she can find it so that no woman stands alone.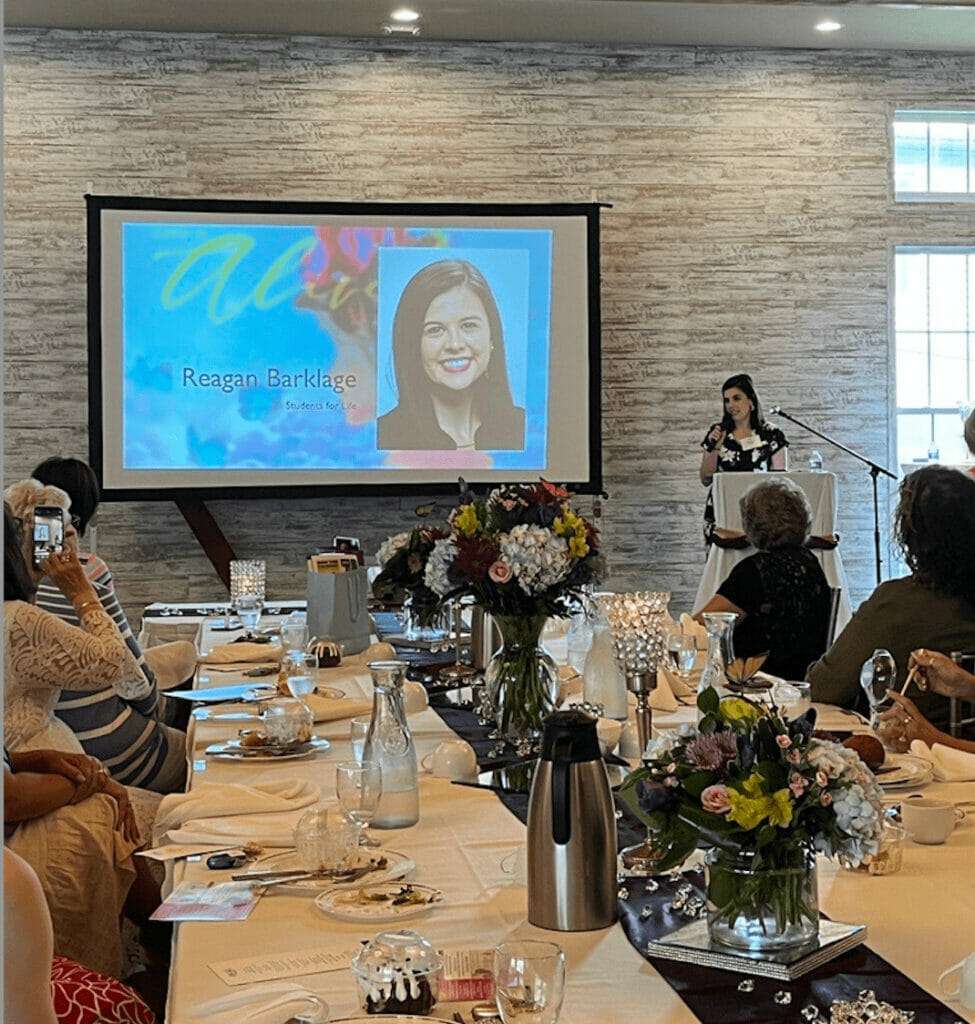 Barklage said, "It has been such an honor to work alongside incredible organizations, elected officials, volunteers, and students since I started working with the pro-life movement in the state of Missouri in 2012 when I started the Mizzou Students for Life (a SFLA campus group at the University of Missouri). Missouri is the perfect example of how great things can happen when people come together to fight the most important battle for life!"
To learn more about Barklage's activism, read her work at Glamour Magazine entitled, "Yes, I'm Pro-Life, But I'm Not a Stereotype."
READ NEXT: "Jesus Loves Abortion" Says Georgetown University Students in Protest to Kristan Hawkins Event