From the SFLA Blog
SFLA Group Suspended for Celebrating Women on Social Media on International Women's Day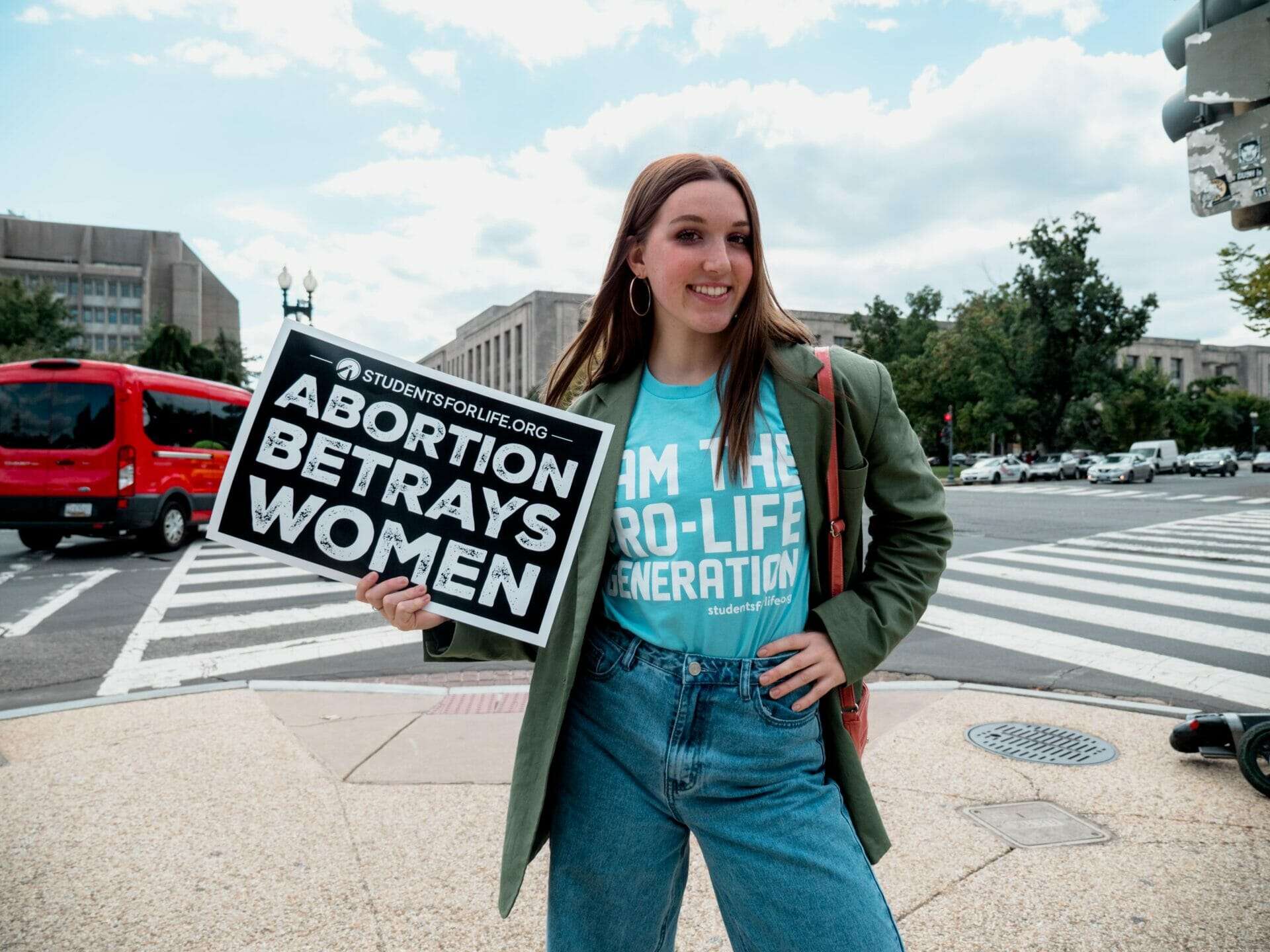 Caroline Wharton - 30 Mar 2023
The Pro-Life Generation faces harassment and censorship over even the most basic truths — and one recent example is a college group in New York that was actually suspended for celebrating the uniqueness of women on International Women's Day earlier this month. Their suspension is yet another example of the abortion lobby's rejection of scientific facts, as well as discrimination towards pro-lifers. Here's what happened:
On March 13, the American Club — a student group that has mixed multiple conservative groups together, including Students for Life of America (SFLA) — at Long Island University (LIU) was suspended by their school for posting several graphics on International Women's Day. You can view the graphics below but a warning: prepare yourself! Somehow, the school administration found these statements of basic biology and historical fact too much to handle; you might, as well (but we doubt it).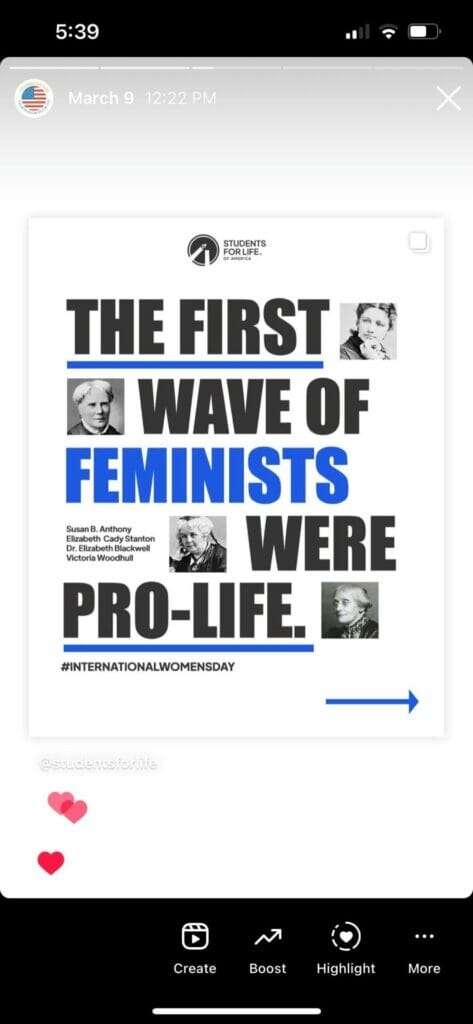 The first graphic states, "On International Women's Day, We Honor Real Womanhood." The second states, "The First Wave of Feminists Were Pro-Life." The third is a quote from Matt Walsh which reads, "You are either a man or a woman. You do not get to choose which category you belong to. You don't get to switch from one category to another." The last graphic reads, "When men pretending to be women celebrate International Women's Day."
Upon posting these graphics, the president of the American Club was sent the following notice via email:
"…All American Club operations and activities are suspended on and off-campus pending the outcome of an investigation. Members of your organization may not represent the American Club as a recognized organization in any way, including on social media platforms, until otherwise directed."   
Another excerpt from the school's notice says, "It has come to our attention that at least four Instagram stories connected to International Women's Day were shared… the Instagram posts have been identified as potential violations of the LIU Student Code of Conduct and LIU Internet and Social Media Policy."
To back this up, the notice cites the school's "verbal or physical harassment" policy — but what exactly were they considering harassment here? The acknowledgment that women are unique? That the first feminists were pro-life?
Sure, those statements do throw a wrench in mainstream talking points — but it is not this group's fault that both science and history screw up the pro-abortion narrative. That's reality, and there is no apologizing for it.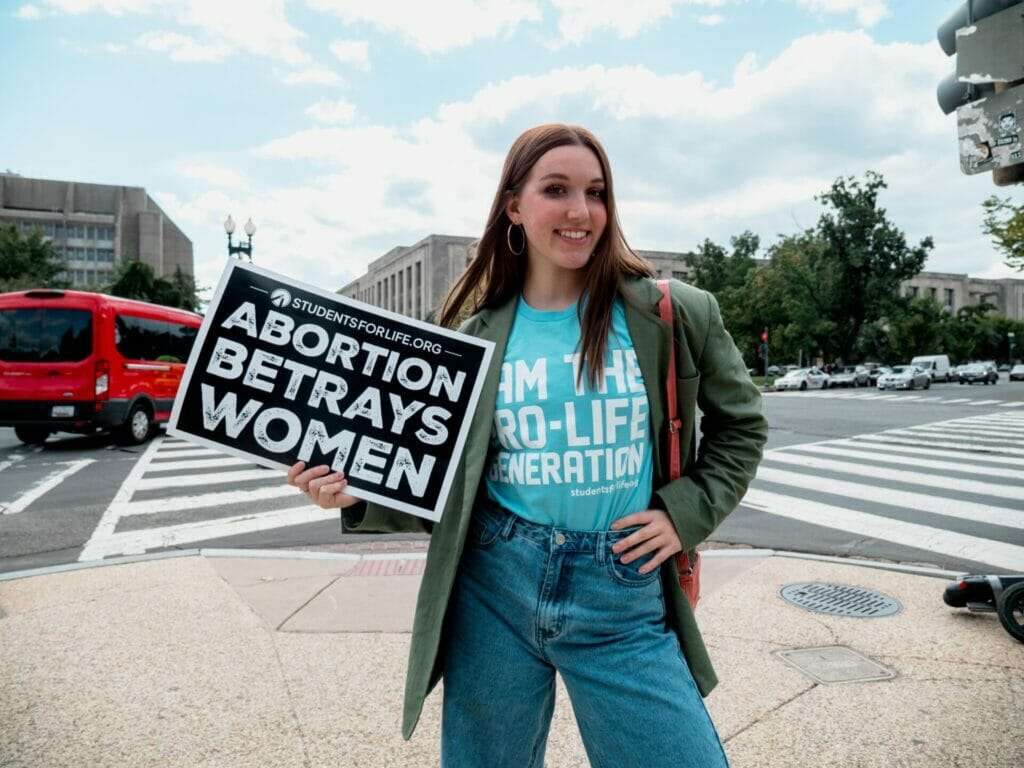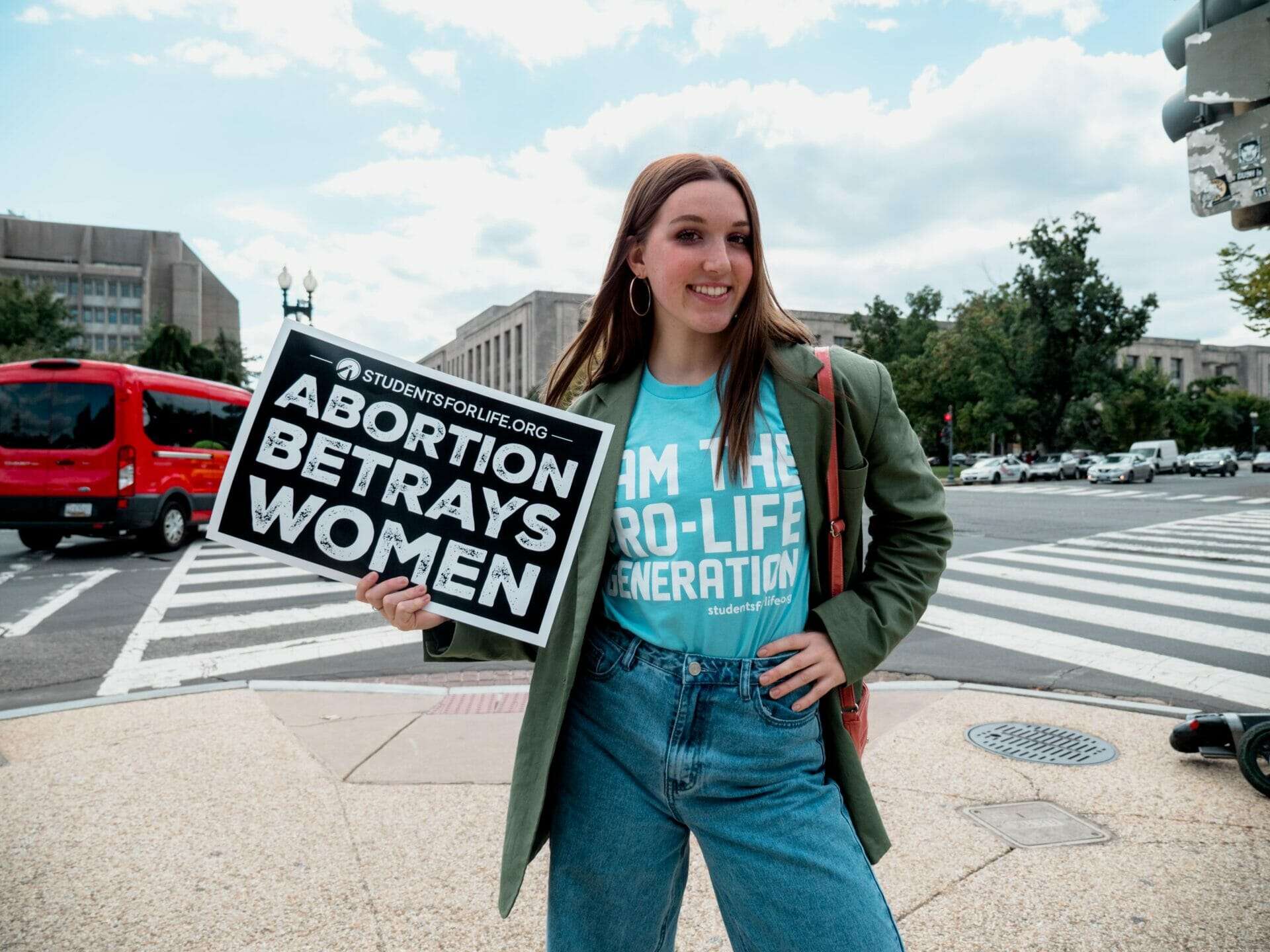 To learn more about the pro-life response to questions such as 'What is a woman?' and 'Who can be pregnant?,' check out SFLA President Kristan Hawkins' new campus speaking tour entitled "Lies Pro-Choicers Believe." Hawkins tackles ten myths that are perpetuated by the abortion lobby, including 1) Chemical Abortion Pills are Safe, 2) Women Need Abortion to Succeed, 3) Babies are Just "Clumps of Cells," 4) Planned Parenthood Cares about Women, 5) Hormonal Birth Control Prevents Abortion, 6) Men Can Have Babies, 7) Miscarriages and Ectopic Pregnancy Treatment is Abortion, 8) Pro-lifers Don't Care about Women, 9) All Pro-lifers are Religious, and 10) the Pro-Abortion Slogan 'My Body, My Choice.'
Since the American Club's suspension, the school has begun conducting their investigation, and we are actively involved to ensure their First Amendment rights are respected. Stay tuned to the SFLA blog for further updates on this story.
READ NEXT: Adopted Pro-Lifer Debates Abortion Supporter on the Dangers of Chemical Abortion Pills