From the SFLA Blog
You May Be Surprised To Learn Pharmacies in These 12 States Sell Chemical Abortion Pills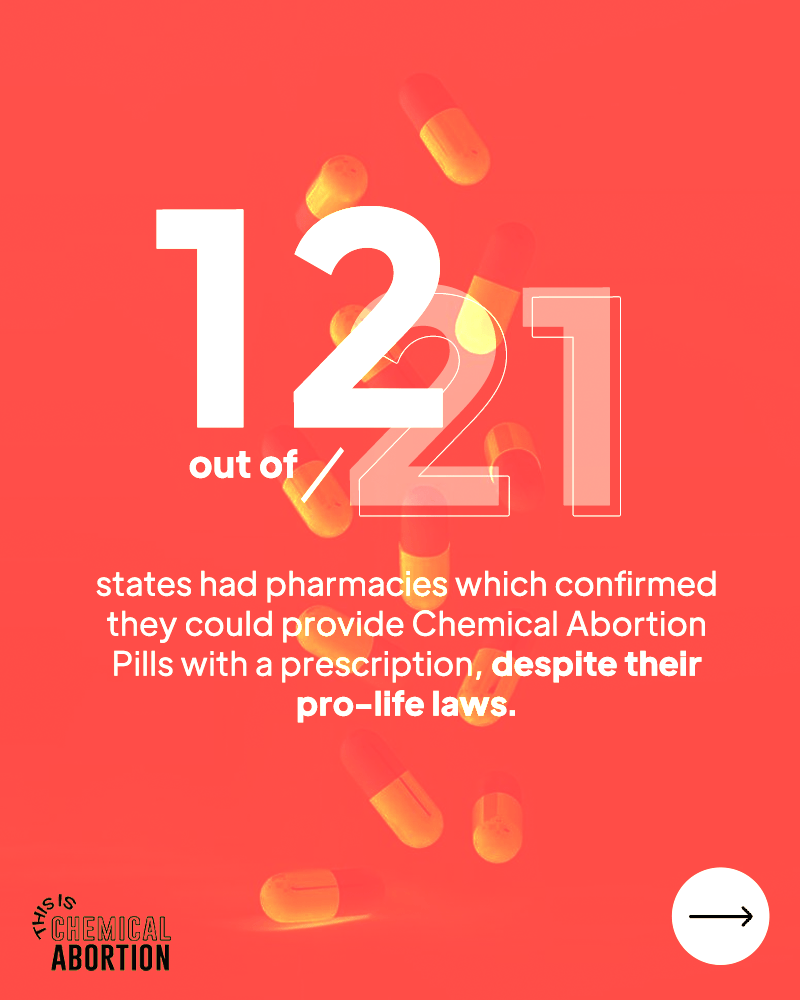 Caroline Wharton - 16 Mar 2023
One of Students for Life of America's (SFLA) innovative ways to stay on top of the abortion issue is through regular research of the political landscape, college campuses, and local communities — and you may be shocked to hear what we found recently when surveying pharmacies. While we celebrate the passage of pro-life laws and what they mean for the preborn, it appears that in the ongoing back and forth of who-will-and-who-won't dispense the drugs, some laws concerning the sale of deadly Chemical Abortion Pills are either being ignored or tragically misunderstood.
What We Found
"SFLA's Field Team, which serves around 1,300 student groups across the country, recently surveyed pharmacies in 21 states which should not be selling Chemical Abortion Pills according to their pro-life laws. These states included Alabama, Alaska, Arkansas, Florida, Georgia, Iowa, Kansas, Kentucky, Louisiana, Mississippi, Missouri, Montana, North Dakota, Ohio, Oklahoma, South Carolina, South Dakota, Texas, Utah, and West Virginia.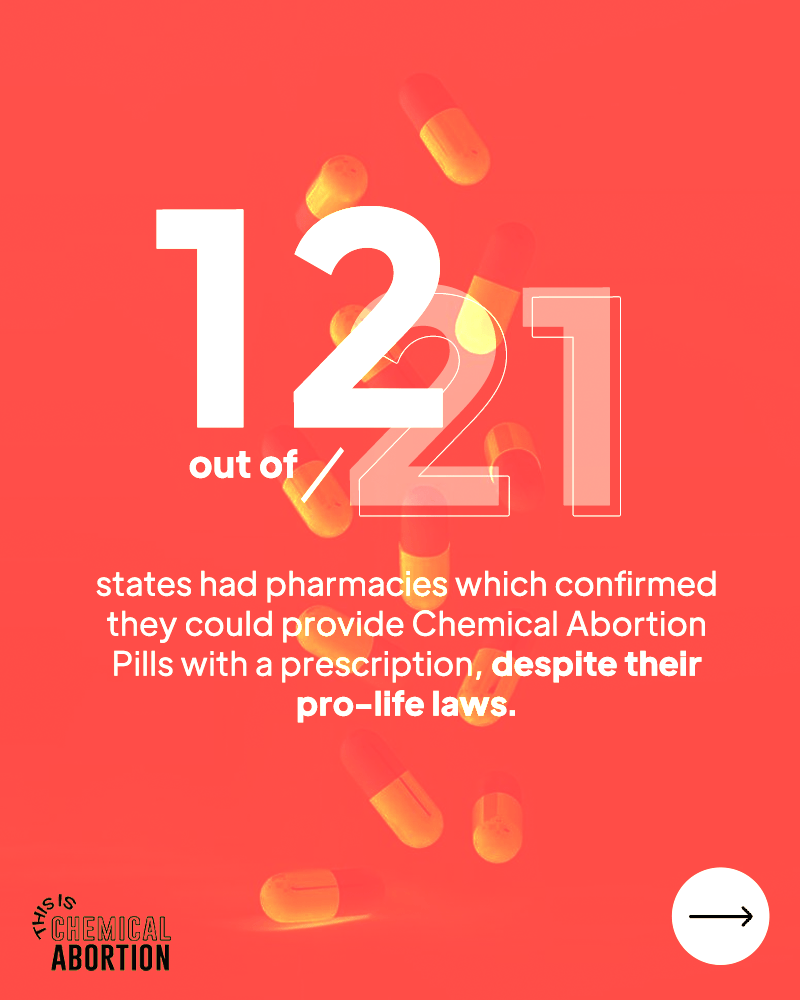 "In each state, we called several pharmacies, including Walgreens, CVS, and Rite-Aid. Upon speaking with pharmacy representatives, SFLA found that 12 of the 21 states had pharmacies which confirmed they could provide Chemical Abortion Pills with a prescription, despite their pro-life laws which said the contrary.
"These states included Alabama, Florida, Georgia, Iowa, Kansas, Kentucky, Missouri, Ohio, Oklahoma, South Carolina, South Dakota, and West Virginia.
"SFLA National Field Director Reagan Barklage spoke out on the research process, noting that many of the pharmacy workers were not well informed. In fact, many were mistaken on what 'abortion pills' were until we elaborated that we were referring to mifepristone and misoprostol. Some workers were also mistaken and confused 'abortion pills' with Plan B, which is an abortifacient.
"Some might call this a Freudian slip — clearly, these workers (unlike the abortion lobby and the Food and Drug Administration) understood that Plan B can cause an abortion.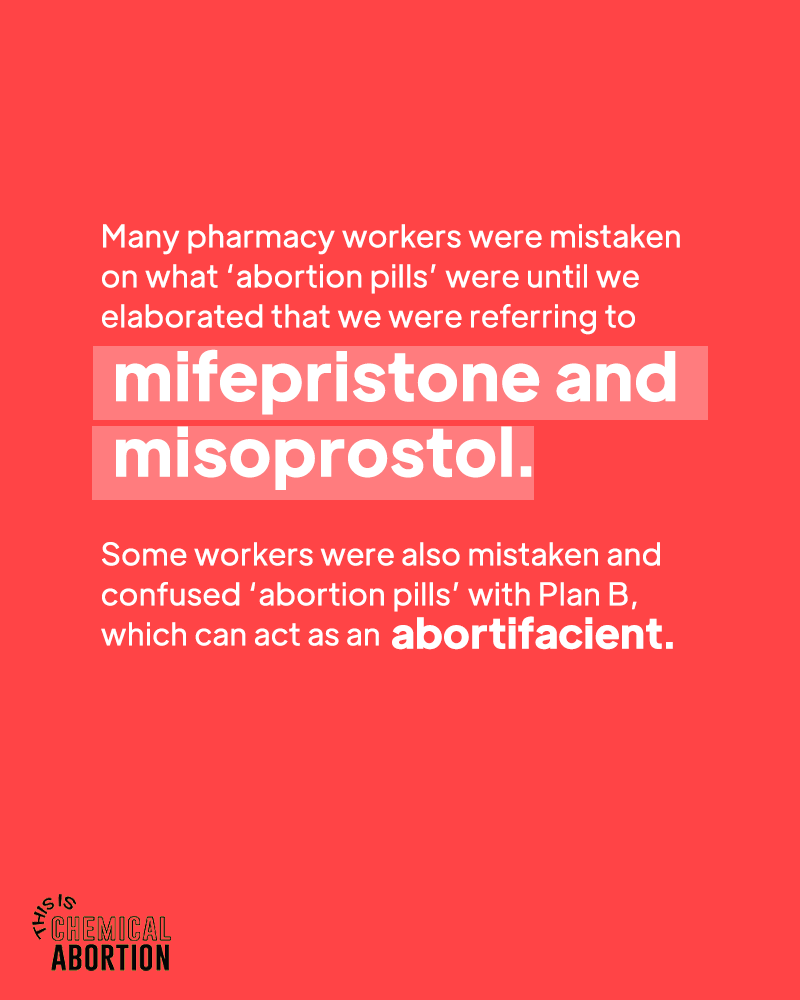 "Barklage said, "It is deeply concerning that pharmacies in these states that have restricted abortion are willing to break the law in order to provide dangerous Chemical Abortion Pills. Attorneys General need to be ready to enforce the law and hold these pharmacies accountable if it is proven that they are indeed providing these drugs."
Why It Matters
"Since the Food and Drug Administration (FDA) announced earlier this year that pharmacies could become certified to carry these life-ending drugs, SFLA has made it a priority to oppose their decision. This is because there's really no choice but to go full steam ahead in opposition when you understand the impact of turning pharmacies into abortion facilities. Here's what we mean by that:
"There are 600 Planned Parenthood facilities in the United States. That's a big, sad number — but guess how many pharmacies we have? According to IBIS World, there are 27,849 pharmacies and drug stores in the United States in 2023. And don't forget that these pharmacies may be able to send the abortion pills via mail; we have more than 34,000 post offices in the country.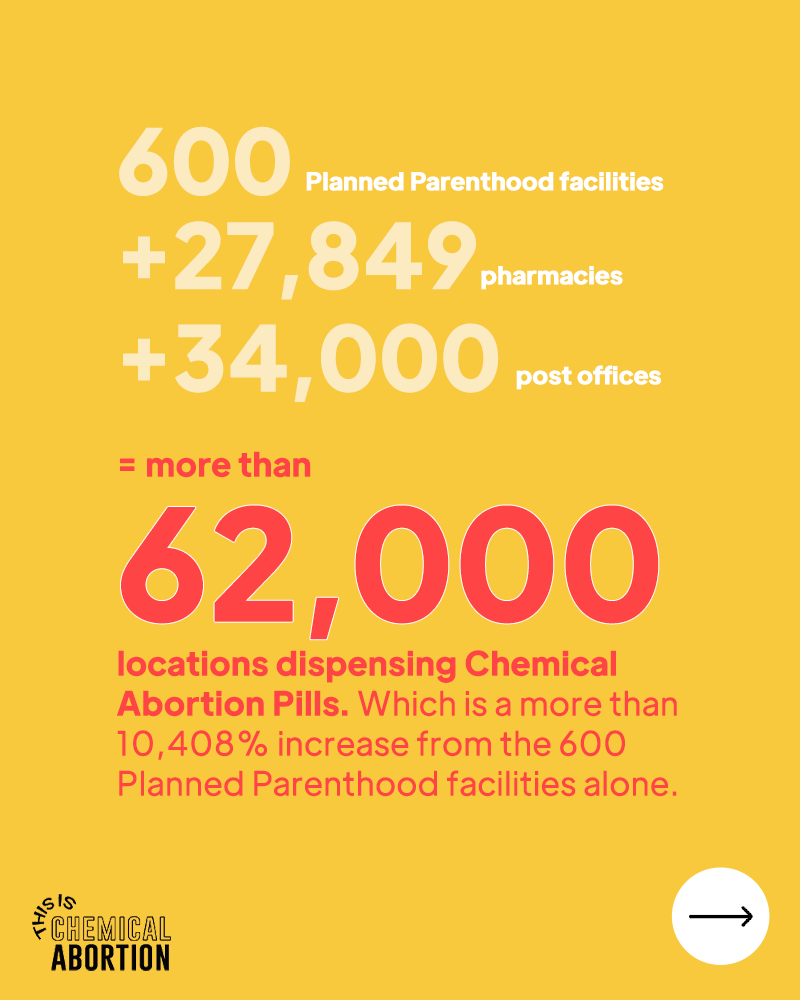 "That means that there could be more than 62,449 locations dispensing Chemical Abortion Pills (which is a more than 10,408% increase from the 600 Planned Parenthood facilities.)
"It gets even more serious. With no-test, online distribution through an unverified system, the majority of our country has an abortion vendor in their back pocket. As a 2022 statistic shows at least 86% of Americans own smartphones, they have ability to order Chemical Abortion Pills from any of these locations or illegal drug pushers around the world with just a tap on their screen.
"This is why we're pulling out all the stops (click HERE to read about the many different strategies we're employing) to tell pharmacies to stay out of the abortion industry. Without doing so, abortion facilities will skyrocket and explode across the country. We won't let that happen without a fight, however.
READ NEXT: Texan Father Sues Three People Who Allegedly Helped His Ex-Wife Kill Their Preborn Child