From the SFLA Blog
Virginia Might Be for Lovers, But It's Not for Pro-Life Free Speech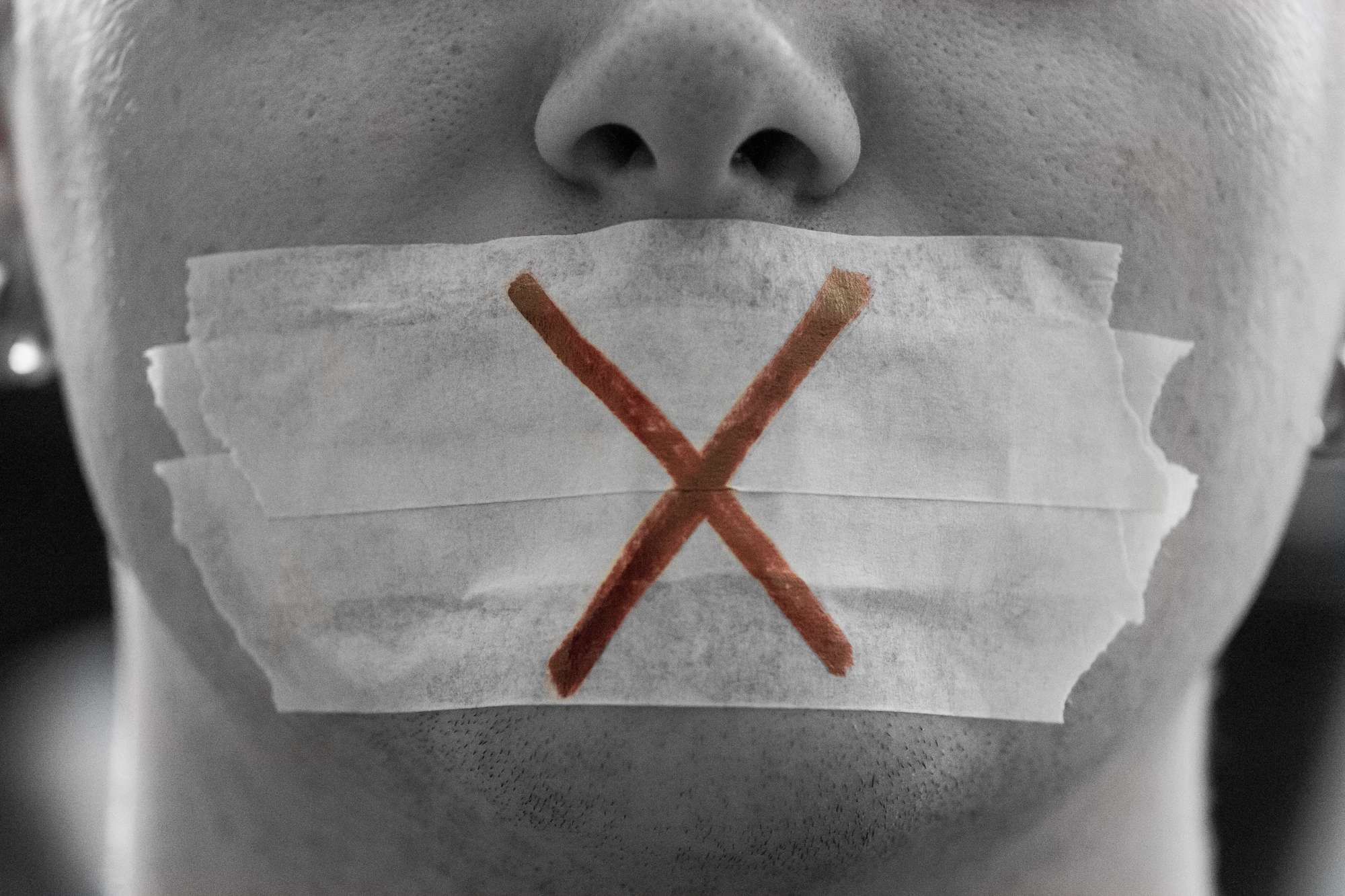 Caroline Wharton - 27 Feb 2023
You may be surprised to learn that Virginia – often considered a swing state — is also often embroiled in controversy over the abortion issue on their school campuses. In just one week alone, a couple of different campus Students for Life of America (SFLA) groups have experienced and reported notable pro-abortion backlash. Here's a little bit of the cray-cray that's been going on in VA this week:
Virginia Commonwealth University
The VCU Students for Life, the SFLA group on the campus of Virginia Commonwealth University, were tabling with SFLA's Virginias Regional Coordinator Gavin Oxley on the dangers of Chemical Abortion Pills when a pro-abortion student proceeded to steal from their display. The student grabbed their entire stack of topic cards and left the table, disregarding the pro-life students' requests to give back their property. Instead, the pro-abortion student dumped the cards into a trash can and left the scene.
Upon reaching out to the VCU Police Department about their stolen property, the VCU Students for Life were told that nothing could be done. According to the police, since they were handing out individual topic cards to people walking by, it was perfectly alright for the pro-abortion student to steal their entire supply.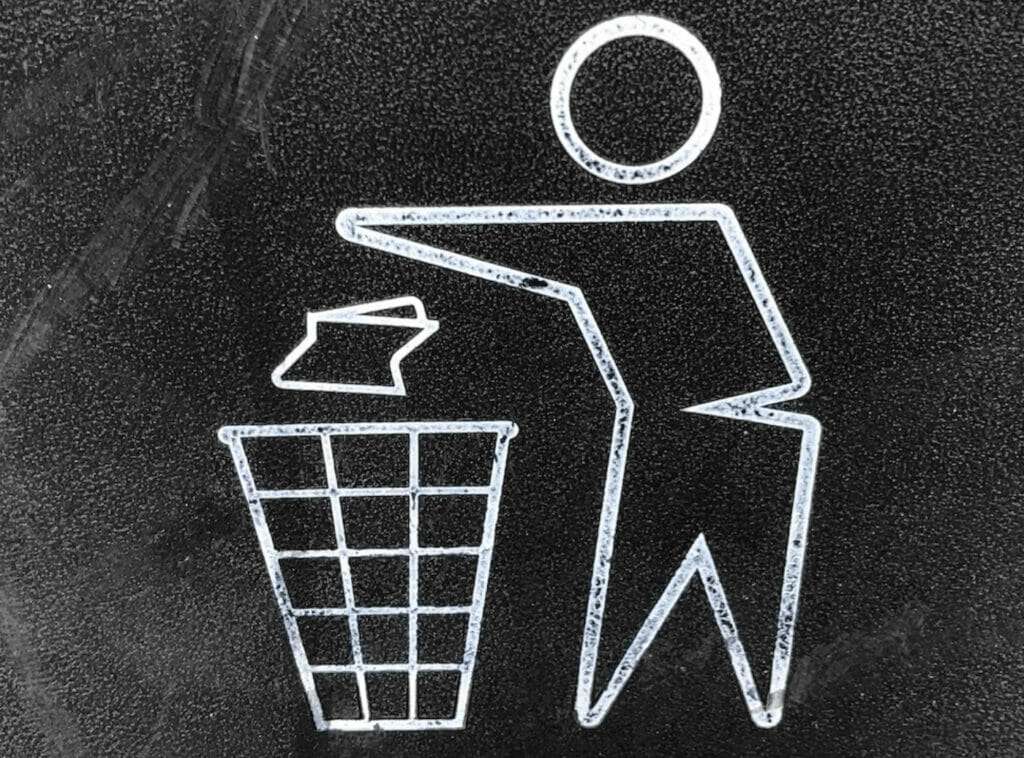 Interesting logic — so if you buy a bunch of Christmas presents and attempt to give someone one of them but then they just steal them all, that's okay? You were giving them away anyways, right?
Christopher Newport University
When the SFLA group at Christopher Newport University, called the Students for Life at CNU, set up a Cemetery of the Innocents display on their campus to memorialize the preborn lives lost to abortion, the abortion mob struck quickly. Within 20 minutes, their display of pink flags was vandalized and taken down by pro-abortion students. In addition, the campus Planned Parenthood Generation Action group (PPGA) began protesting their event, calling it "false information about abortion."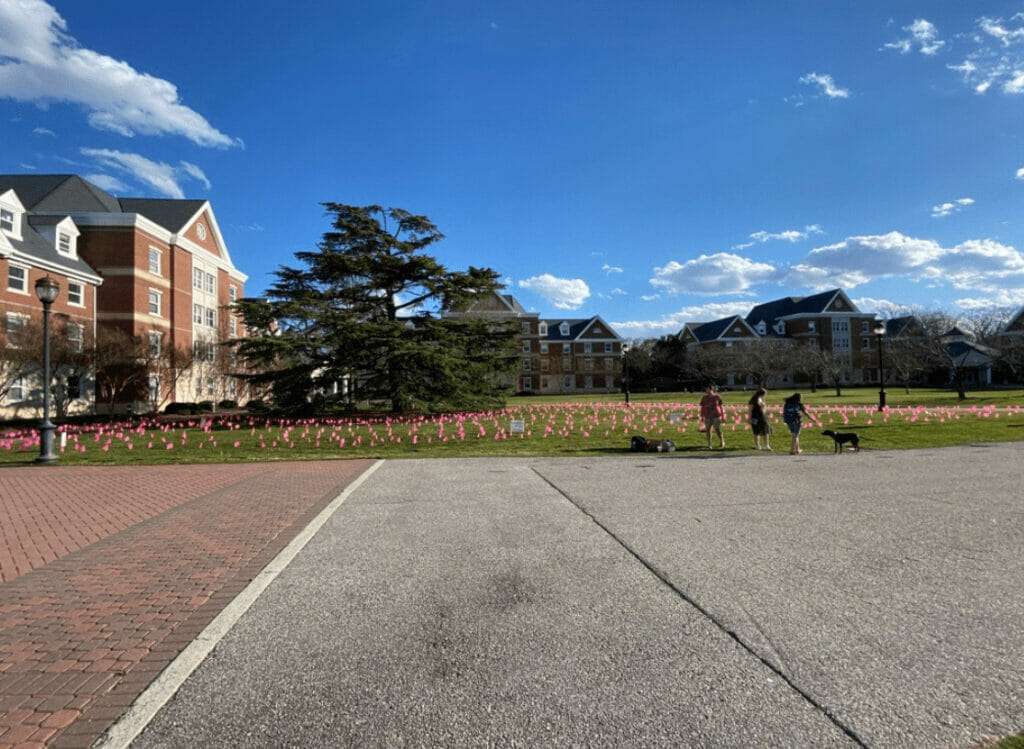 Perhaps, they misunderstand the nature of abortion because the reality is abortion kills a human being. Or — to give them the benefit of the doubt — perhaps they were giving a nod to the fact that we truly don't know how many lives have been taken in abortion because the United States has no national abortion reporting law.  
Either way, someone needs to teach the abortion lobby that stealing things is no way to get ahead in life (unless you want to end up in jail) or change someone's mind. The entire purpose of the Cemetery of the Innocents display is to percolate conversation on campus about abortion; not to provide an avenue for pro-abortion kleptomania.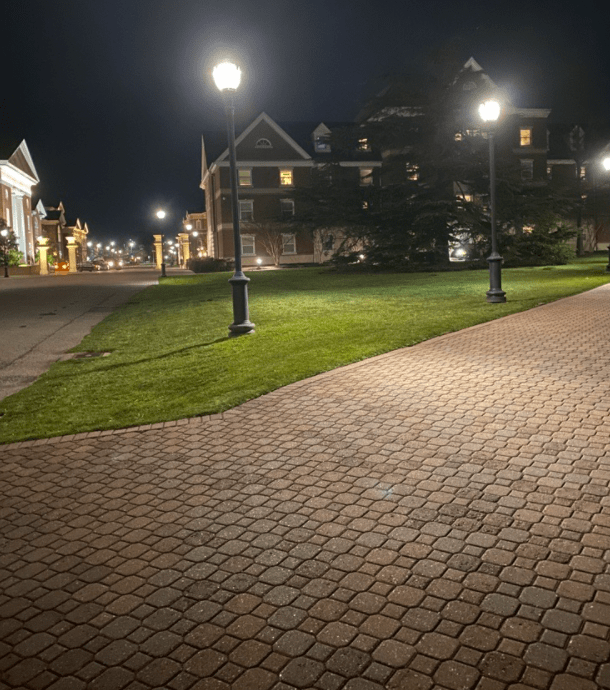 SFLA continues to monitor and report on acts of harassment, theft, and other unfortunate crimes that pro-life students are faced with on campus. SFLA's legal staffer Olivia Garza reported Virginia as the state with the highest number of vandalisms last semester. Sign up for our email newsletter HERE to stay informed with the latest!
READ NEXT: Pro-Life Priest Charged for Just Doing His Job: Praying