From the SFLA Blog
Look Who's Talking: Media Coverage of Students for Life of America from the 2023 National Pro-Life March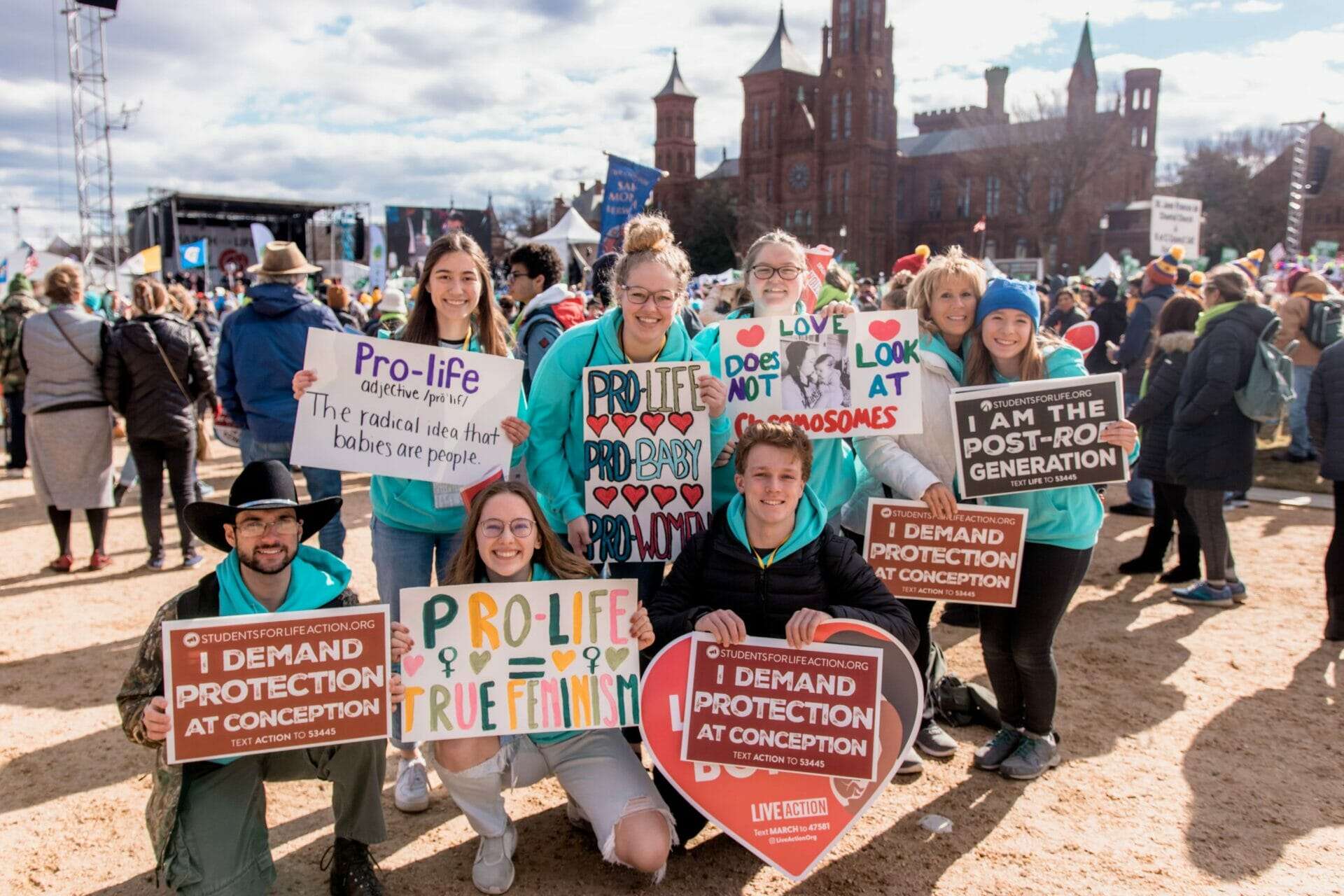 Caroline Wharton - 24 Jan 2023
The first Post-Roe National Pro-Life March in Washington, D.C. just recently occurred, and Students for Life of America (SFLA) showed up in full force to represent the preborn and vulnerable women. Bringing students and team members from across the nation, SFLA sent a strong message to our Nation's Capitol through our presence — and also to readers and viewers nation and worldwide through our extensive media coverage. Representatives of SFLA were featured in many notable outlets, spreading the pro-life movement's vision far and wide. Here are several notable mentions:
The Washington Post spoke with two SFLA student leaders from Wellesley College about the reversal of Roe through the Dobbs decision, quoting President Elizabeth Um to say that the end of Roe "has been a dream for so long." Treasurer Grace Park explained, however, that the backlash from the abortion lobby since June has grown immensely. Even though "there is so much animosity towards pro-lifers," Park stated with true SFLA grit that she wants "to be braver on my campus and change opinions."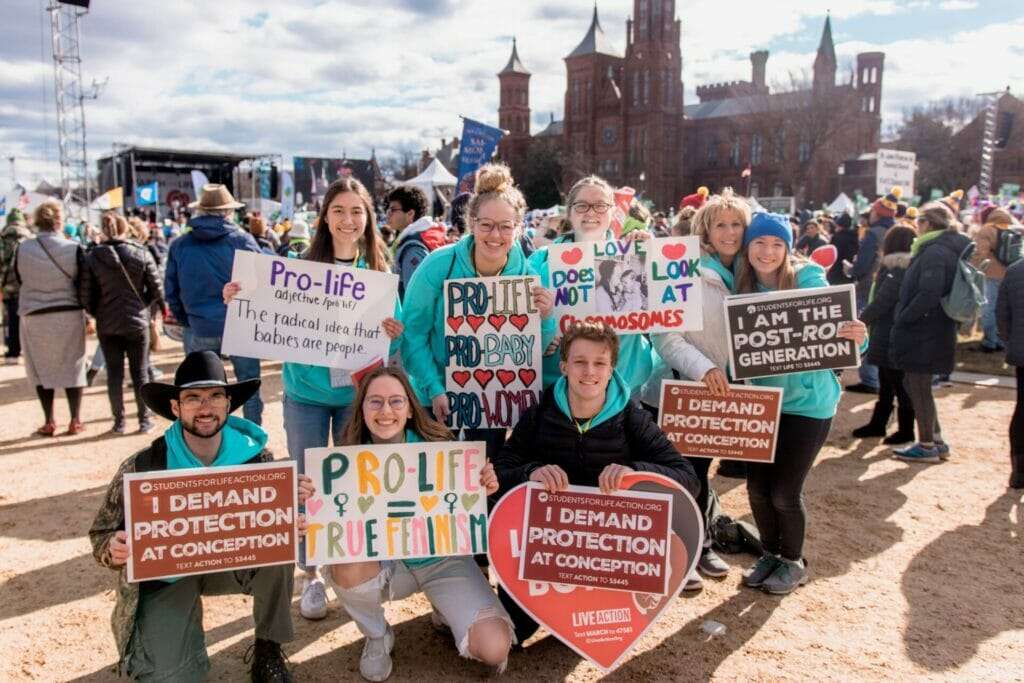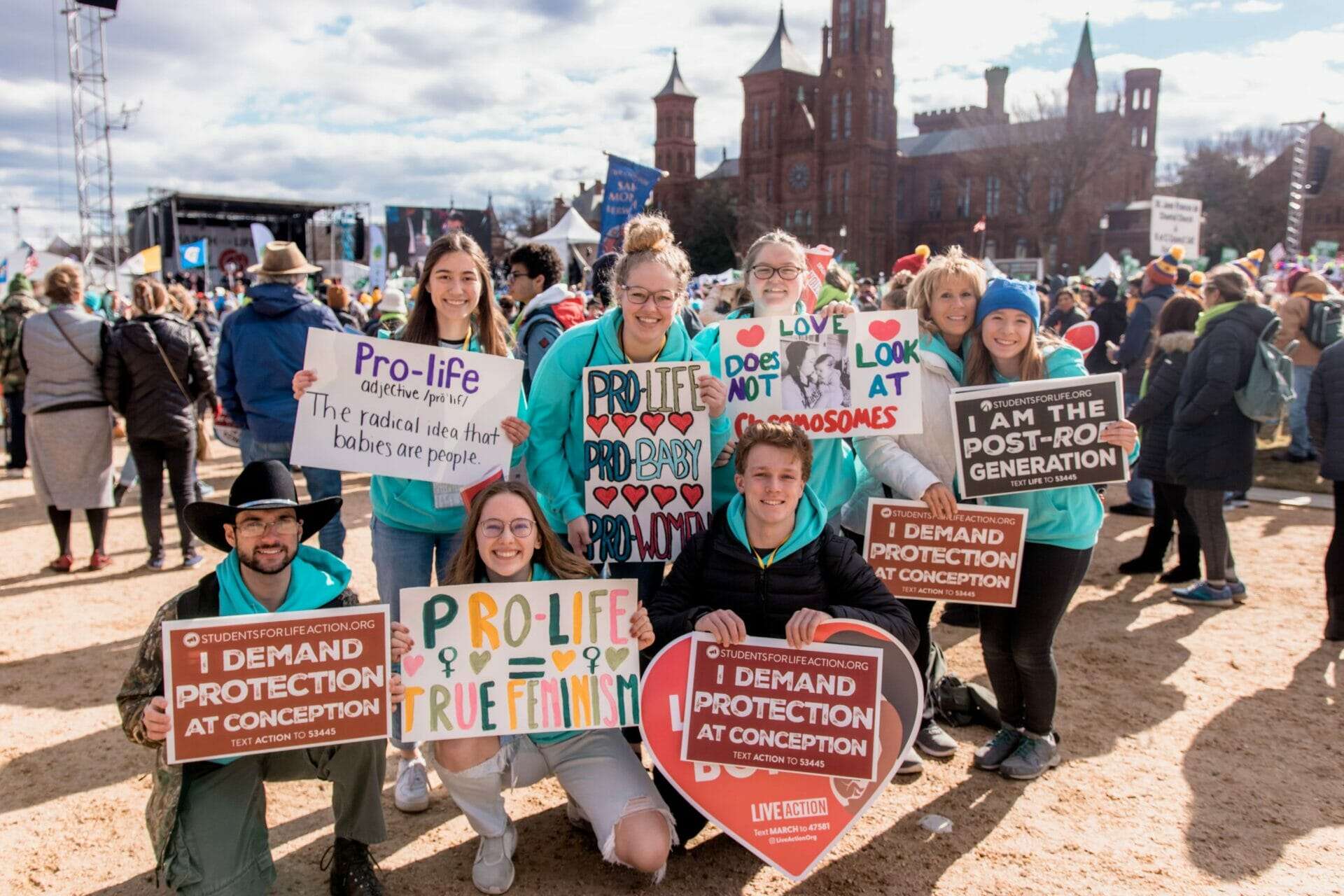 SFLA and Students for Life Action (SFLAction) President Kristan Hawkins told the Daily Caller that Republican candidates had better not ignore everyone who showed up at the March — the pro-life movement. She said, "The people who go out and knock on doors, who become volunteers — the most emphatic people on your political campaigns — are not the people who want the flat tax, or argue for some sort of foreign policy, it's pro-lifers. It's people who know what's at stake with the election — little lives."
At The New York Times, Hawkins stated that this is "a moment of reorientation and regrouping," and the NYTimes noted SFLA's lead in the charge against Chemical Abortion Pills. Another NYT piece quoted SFLA student leader Julia Sadik from Cedarville University in Ohio, saying that Roe's reversal had not at all dampened her enthusiasm for pro-life efforts as "women need help more than ever."
Fox News Digital spoke with SFLA Ohio Regional Coordinator Jamie Scherdin who said, "We have such a big victory to celebrate, but we're not even close to being done. The reversal of Roe is only a part of our legacy. Our legacy will be ending abortion in this lifetime. And we need to carry that momentum back to every state to make sure that we have protection at conception everywhere. We're the generation that reversed Roe, and we're the generation that is going to end abortion."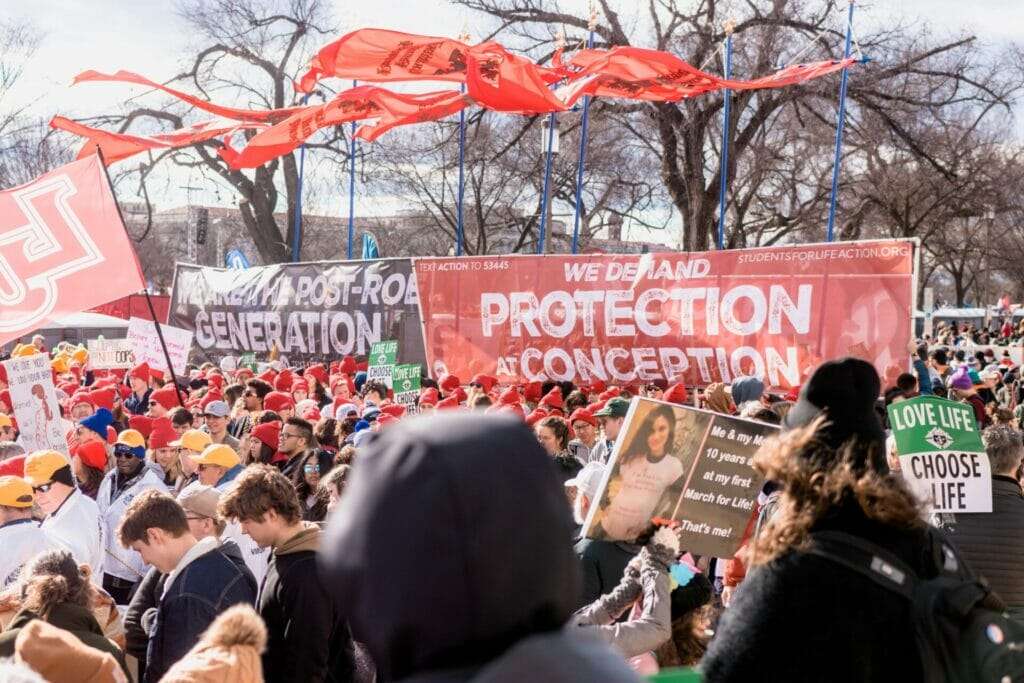 PBS News Hour spoke with Hawkins about the purpose of the March with the SFLA President stating emphatically, "The fight is not over, certainly. Our movement is about doing one thing, and that's ending the violence of abortion. So, when we're writing laws or advocating for the passage of laws, that's what our intended effect is and that's our goal."
World Magazine's podcast also included Hawkins saying that this is only the beginning for the pro-life movement.
At NBC News, SFLA Indiana Regional Coordinator Mary Carmen Zakrajsek spoke to the fact that this March signifies more work has to be done, calling the advocacy before Roe's reversal the "preseason." She said, "We've got 50 individual state-by-state battles that we need to tackle."
SFLA Chief Media and Policy Strategist and SFLAction Vice President of Media and Policy Kristi Hamrick told Reason Magazine, "We're at the start of a new marathon. The fall of Roe really only removed a roadblock from where we could go."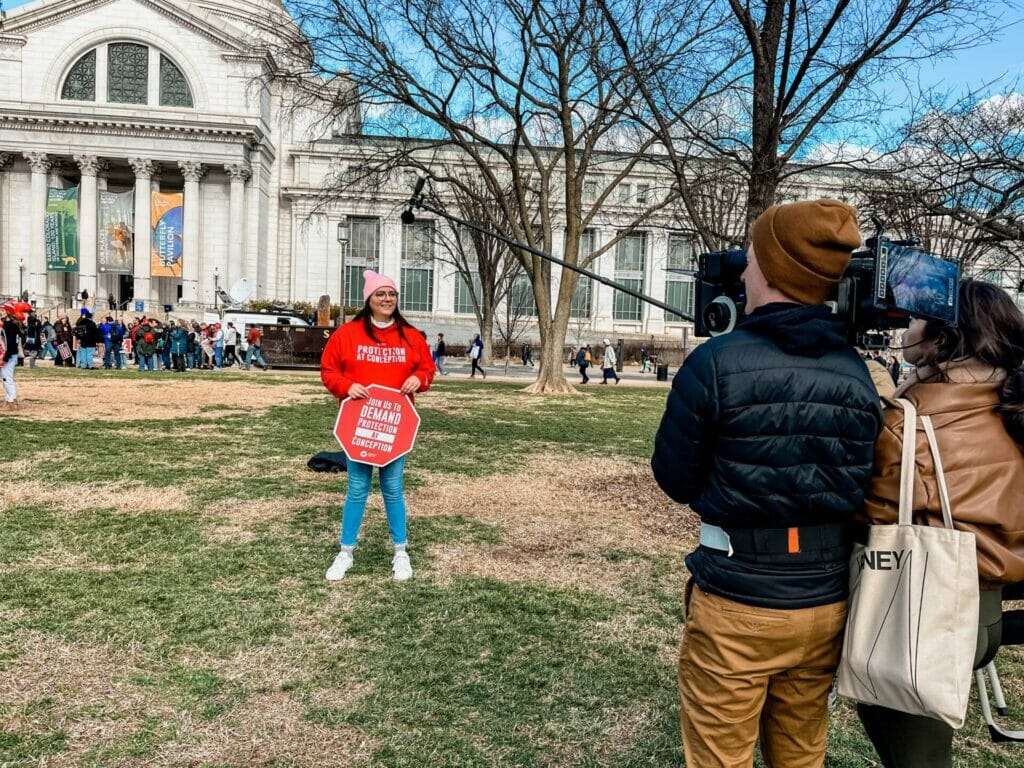 Hamrick was also featured in a heartwarming article by the Catholic News Agency on pro-life marchers who saw both the decision of Roe and the decision which saw it reversed: Dobbs v. Jackson. The article read, "Kristi Hamrick remembers the day 50 years ago when Roe v. Wade became the law of the land. One of her enduring memories is how her father, a minister, reacted to the news. "I probably saw him cry two or three times in his life," she said. "The day that Roe happened was one of them." Her father fought the U.S. Supreme Court's decision on Jan. 22, 1973, from the start, and Hamrick followed in his footsteps."
READ NEXT: New Poll Shows Millennials & Gen Z Aren't Buying the Injury & Infertility That the Biden Administration is Selling