From the SFLA Blog
Reflections From a Harassed Student Group: Let Your Love Be Contrasted with the Abortion Lobby's Hate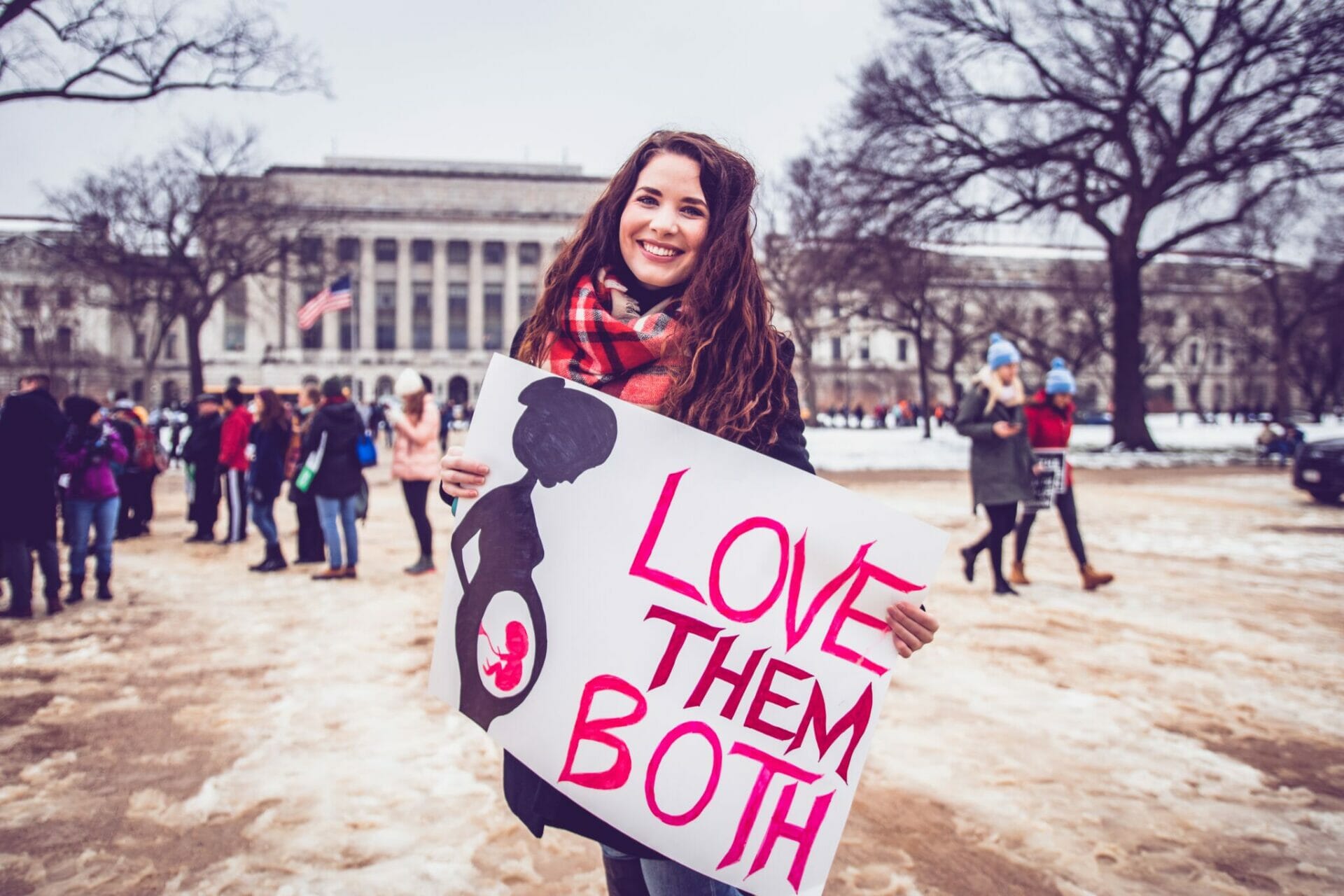 Caroline Wharton - 03 Nov 2022
GUEST POST: Earlier this semester, the College of William and Mary's Students for Life of America (SFLA) group, the Tribe for Life, set up the SFLA Abortion Is Not Right tour tabling display on campus — and within the first thirty minutes, pro-abortion students were outraged.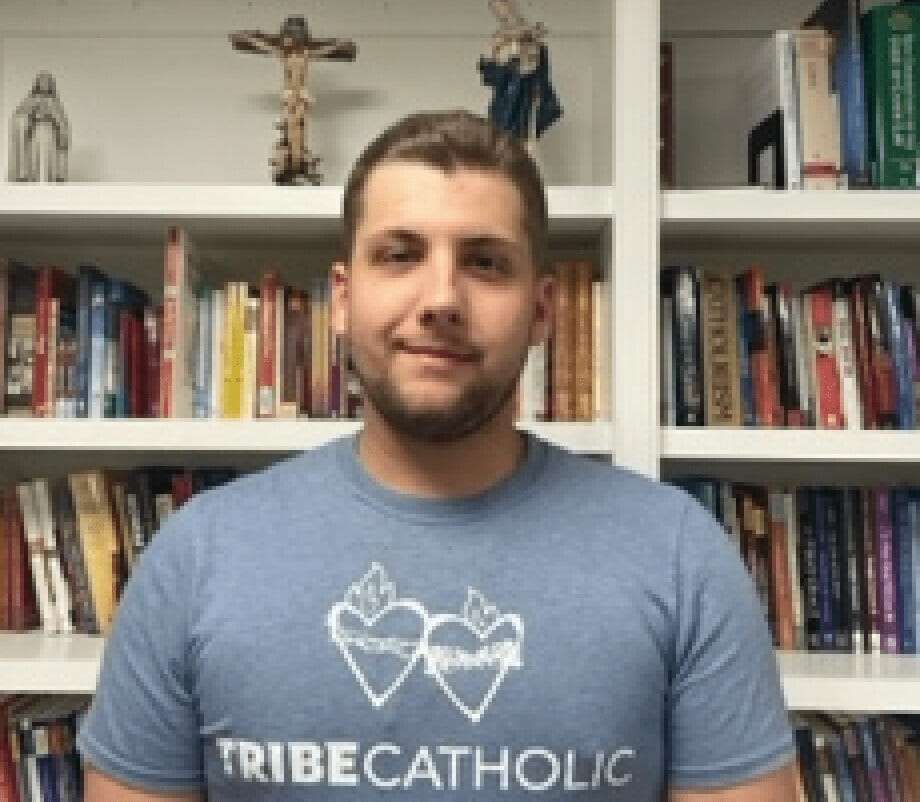 Our peers told us that we were not allowed to table, despite the fact that we were clearly following campus guidelines and had the tabling space reserved for the day. Within hours of setting up the display, we had a mob of students surrounding us, cursing and yelling at us, and overall displaying blatant disrespect for an opinion that dared to be different from their own. While our group Tribe for Life had hoped to have civil conversation with other William and Mary students, agree to disagree if needed, and conduct overall orderly discourse, the pro-abortion students wanted nothing of it.  
Frankly, it was disappointing to observe. For a campus that prides itself on diversity, equity, and inclusion, these "values" were not upheld in any fashion by those who disagreed with our stance on abortion. From constantly being told to "go f*ck ourselves," called "Neo-Christian propagandists" (whatever that means), and one student going so far as to chuck a cup of urine at us and our display, our group did not feel safe or included at all.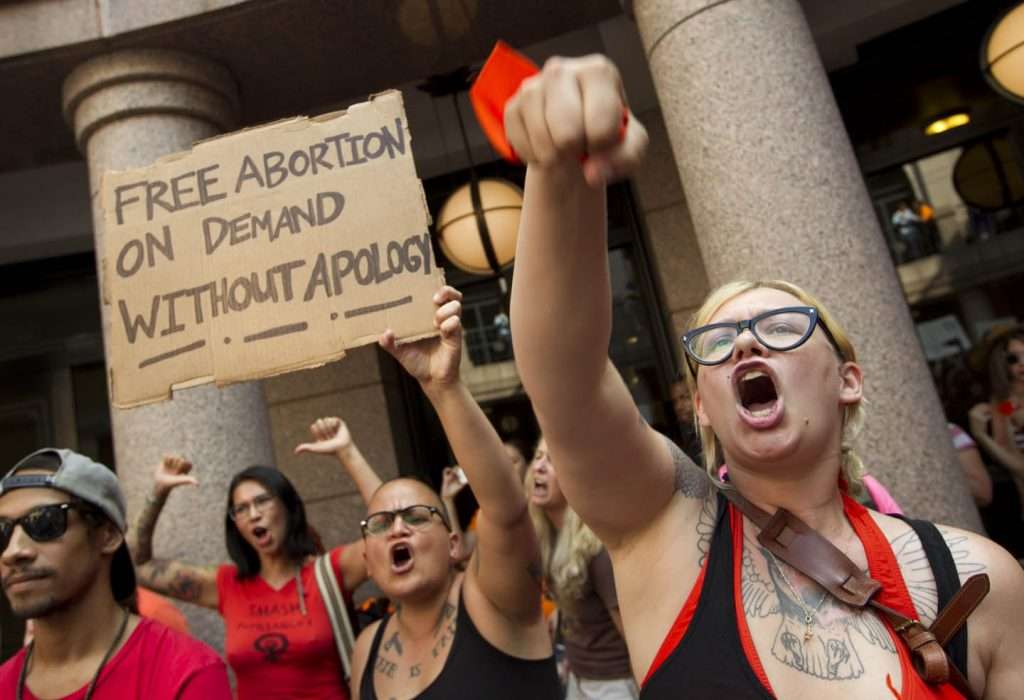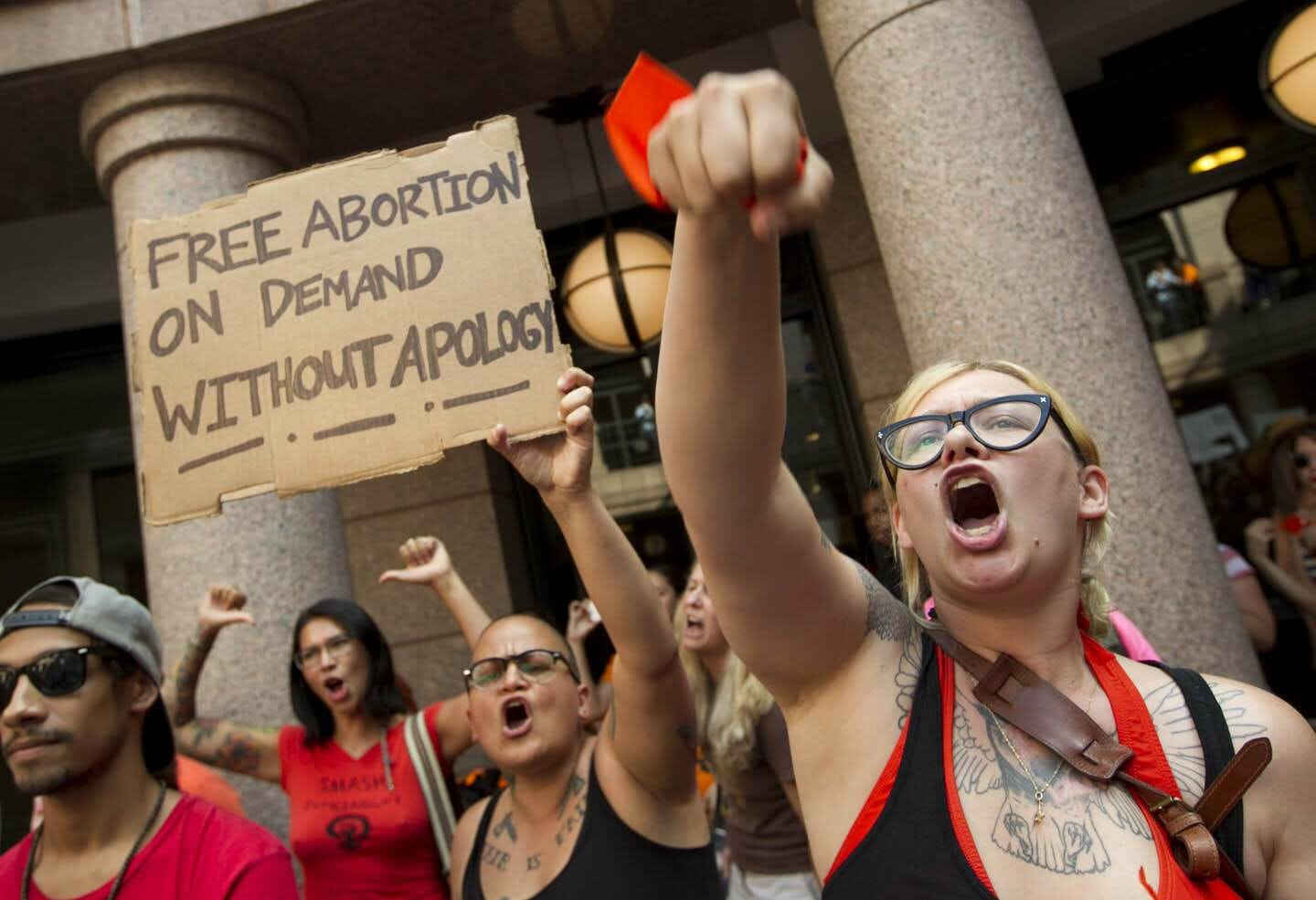 An excerpt from William and Mary's Diversity, Equity, and Inclusion Statement states, "​​William & Mary is a community that shares values of belonging, curiosity, excellence, flourishing, integrity, respect and service. We support the right to free expression of a range of ideas and work to create an educational environment that draws on diverse backgrounds and perspectives to foster mutual respect, collaboration, critical thinking and meaningful relationships."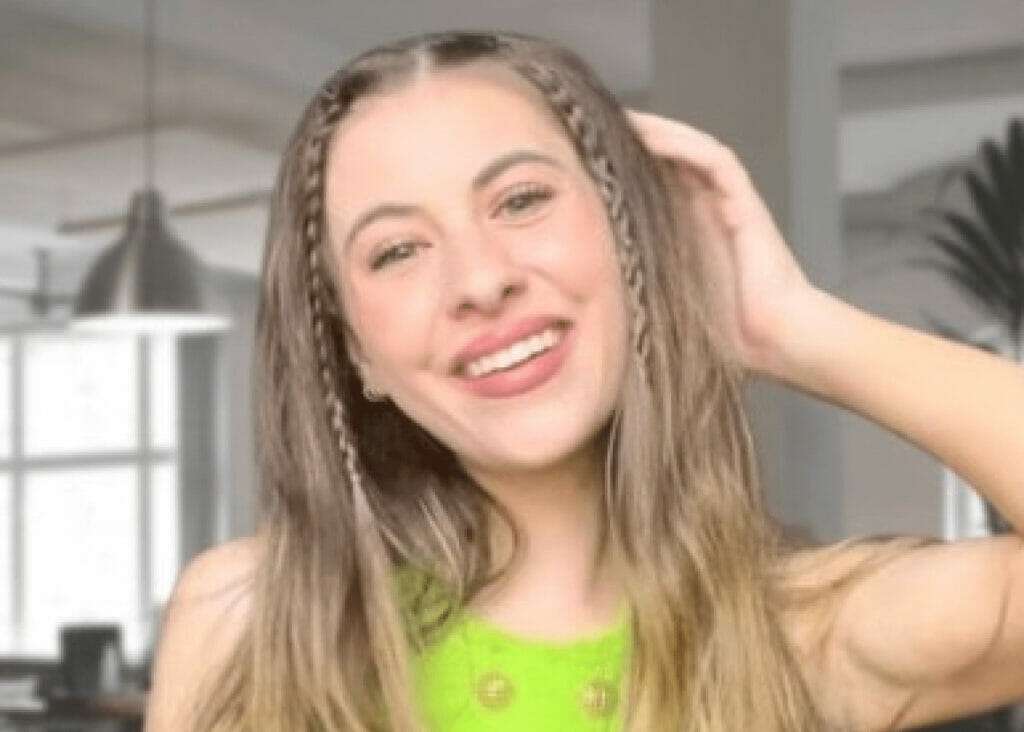 The pro-abortion behavior we had experienced certainly is not a standard that any William and Mary student (or a student anywhere) should conform to. It was truly saddening to see that fellow students could not discuss the topic of abortion without resorting to verbal abuse and physical assault — all simply because we had a different opinion.
We had a similar experience when we put up a pink flag display this semester, serving to represent all the lives lost to abortion every day. One thousand flags were placed in a visible part on campus in the morning. By midday, all of them had been removed, some thrown away, and several even vandalized with messages such as "I love abortion." This did not deter us, however, and we put what remained back up.
It is ironic how a university that prides itself on diversity and inclusion can be so hateful towards individuals who have different opinions than them. As the President of Tribe for Life, I (Skyler) have been personally singled out. Some YikYaks have stated, "I hope Skylar gets eaten alive," "I hope the pro-life girl know how much she's hated," and last semester, it even got to the point where pro-abortion students were tracking my location. They would post YikYaks stating where they last saw me, which caused my professor to require security during a pro-life presentation I gave for my human rights course.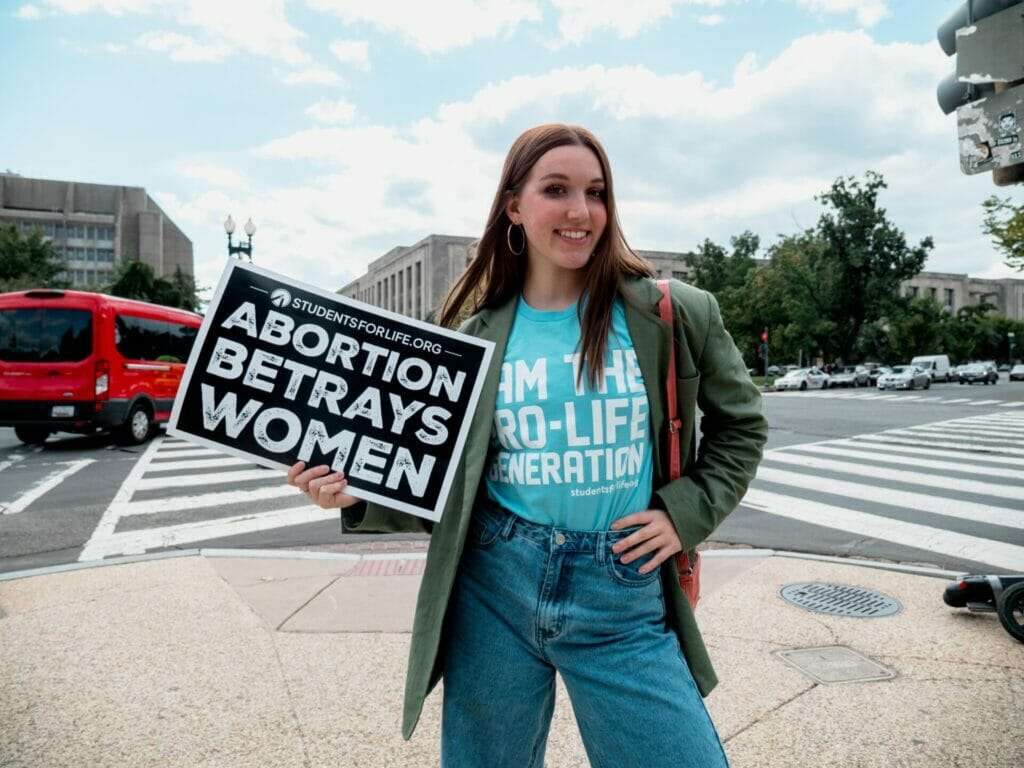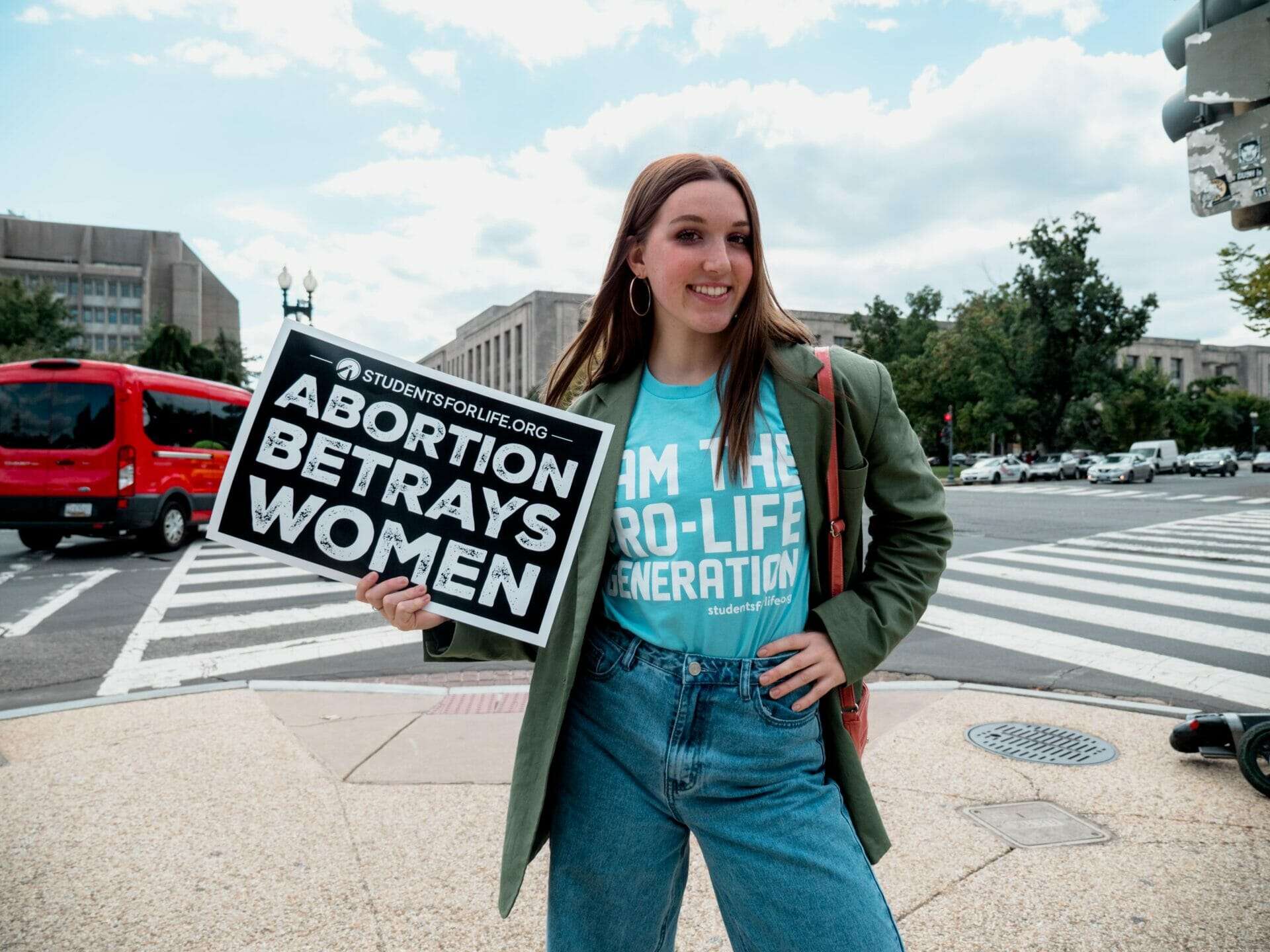 We think students are finally beginning to see the true nature of their pro-abortion peers and the hate that they carry. It is clear they're for their choice, not everyone's — they take down our posters which contain pro-life resources, vandalize our displays, scream at us, and even go so far as to throw urine at us. We hope that the student body will notice the stark differences between those that are pro-life and those that are pro-abortion. 
While the fight for the preborn is in no way easy, it is something we will happily do and are so proud to be a part of. Despite the constant pushback, we know one thing for certain: Life will win in the end.
READ NEXT: The Kardashian of the Abortion Industry