From the SFLA Blog
This SFLA Stevens Fellow Created a Pro-Life-Themed Homecoming Float — And It's Adorable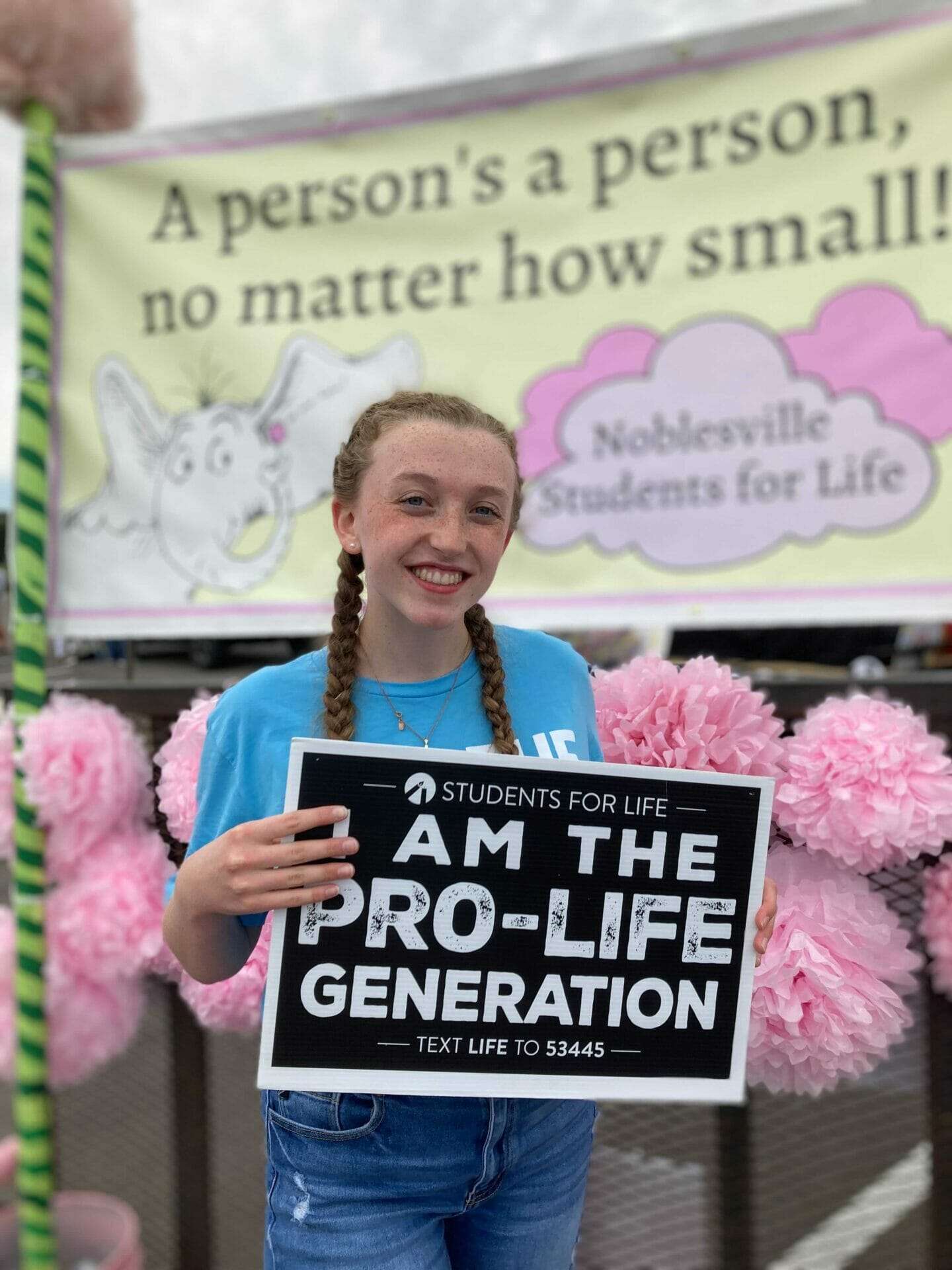 Caroline Wharton - 25 Oct 2022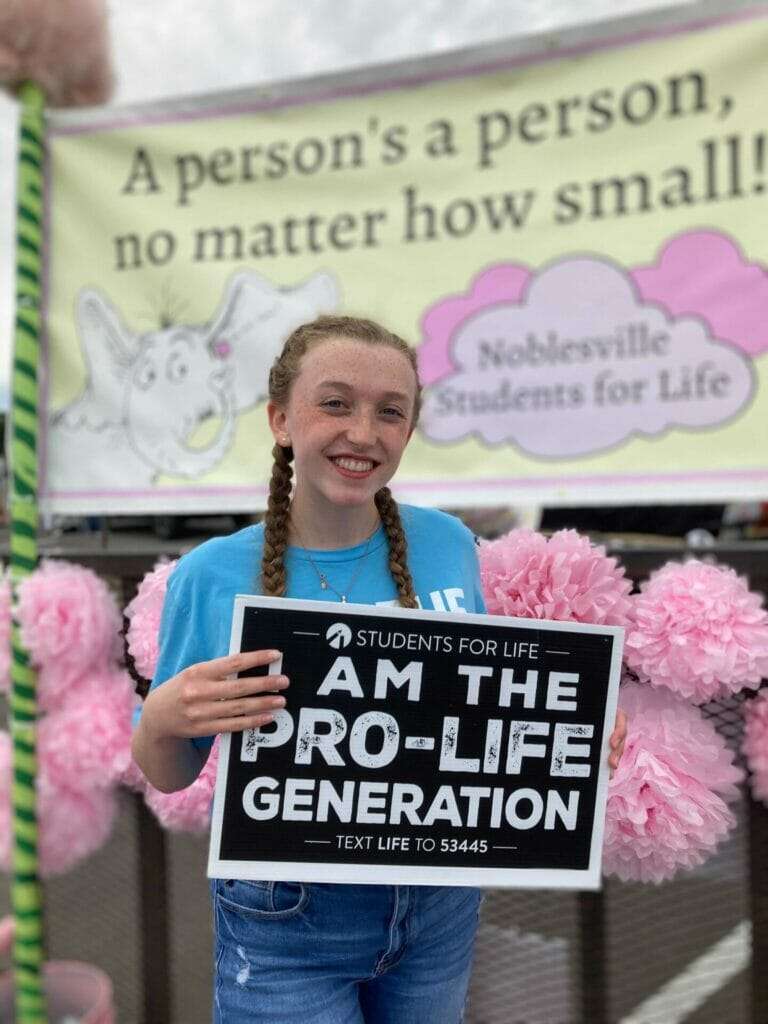 GUEST POST: As a sophomore at Noblesville High School in central Indiana, running my Noblesville Students for Life of America (SFLA) group is my favorite activity. Even though I have received a lot of hate and bullying for being pro-life, pro-life activism still holds a near and dear place in my heart because it is so important to be a voice for the voiceless. When we remember the grim reality of abortion, we can remember that being pro-life is important enough to be public about — and you can be public with your pro-life activism in a number of ways. My group and I recently created a pro-life themed homecoming float as a vehicle to spread message.
We decided on a Dr. Seuss-inspired theme because it would be clearly pro-life and simultaneously parade-friendly. To that end, we printed a huge banner that said, "A Person's a Person, No Matter How Small." We also made poles that resembled the clovers from Horton Hears A Who, and we added a border of pro-life signs with pink and blue trim. It was definitely adorable — and on the day of the parade, we made it even better by bringing a whimsical bubble machine.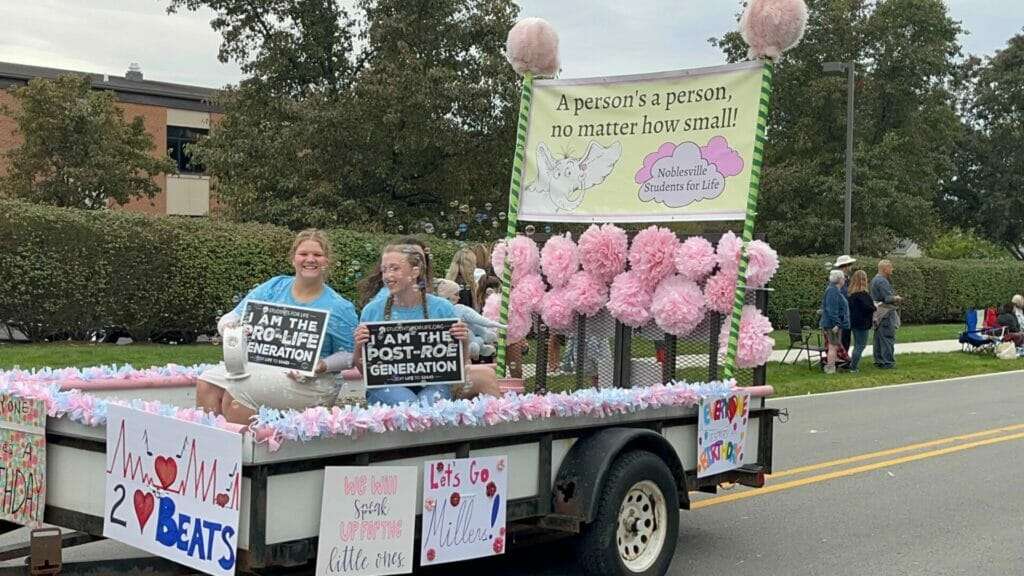 My group and I totally had a blast at the parade. While we did have some pro-abortion haters (and that's to be expected in pro-life activism), our float was met with a mostly positive reaction from the community. That was so nice to see. We also took the opportunity to pass out approximately 700 pieces of candy and literature that had prenatal development facts, our group's website, and information about the SFLA initiative Standing With You website.
Overall, it really was a successful event — although of course there were challenges in cleaning the trailer, constructing the float, and organizing all of the details. Here's the beautiful thing though: when trials arise and things don't work out, it's important to remember the reason we do what we do at all. We spent so much of our time doing all of this because there are children that never had a chance to be born and live in this world.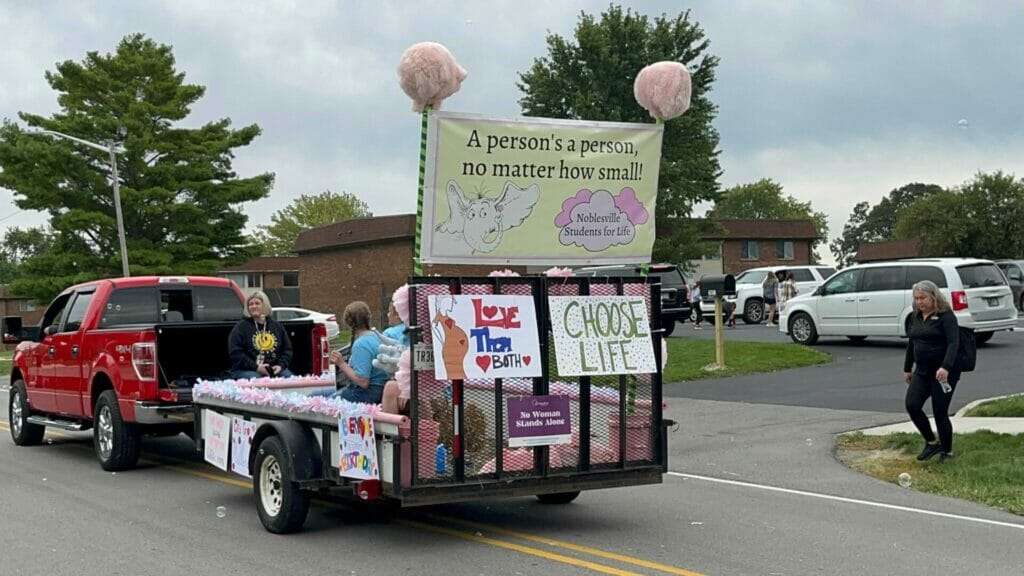 Preborn children's rights are still violated every day, and we are their only advocates. Given this reality, we can find motivation to persevere through any challenge that comes our way. It isn't always glamorous or easy, but it is always important to fight for life — and as in the case of our homecoming float, it can be really fun, too.  
READ NEXT: Pro-Lifers Put Up With a Lot of Weirdness & This is a Recent Example