From the SFLA Blog
Pro-Life Leader Spotlight: Mary Carmen Zakrajsek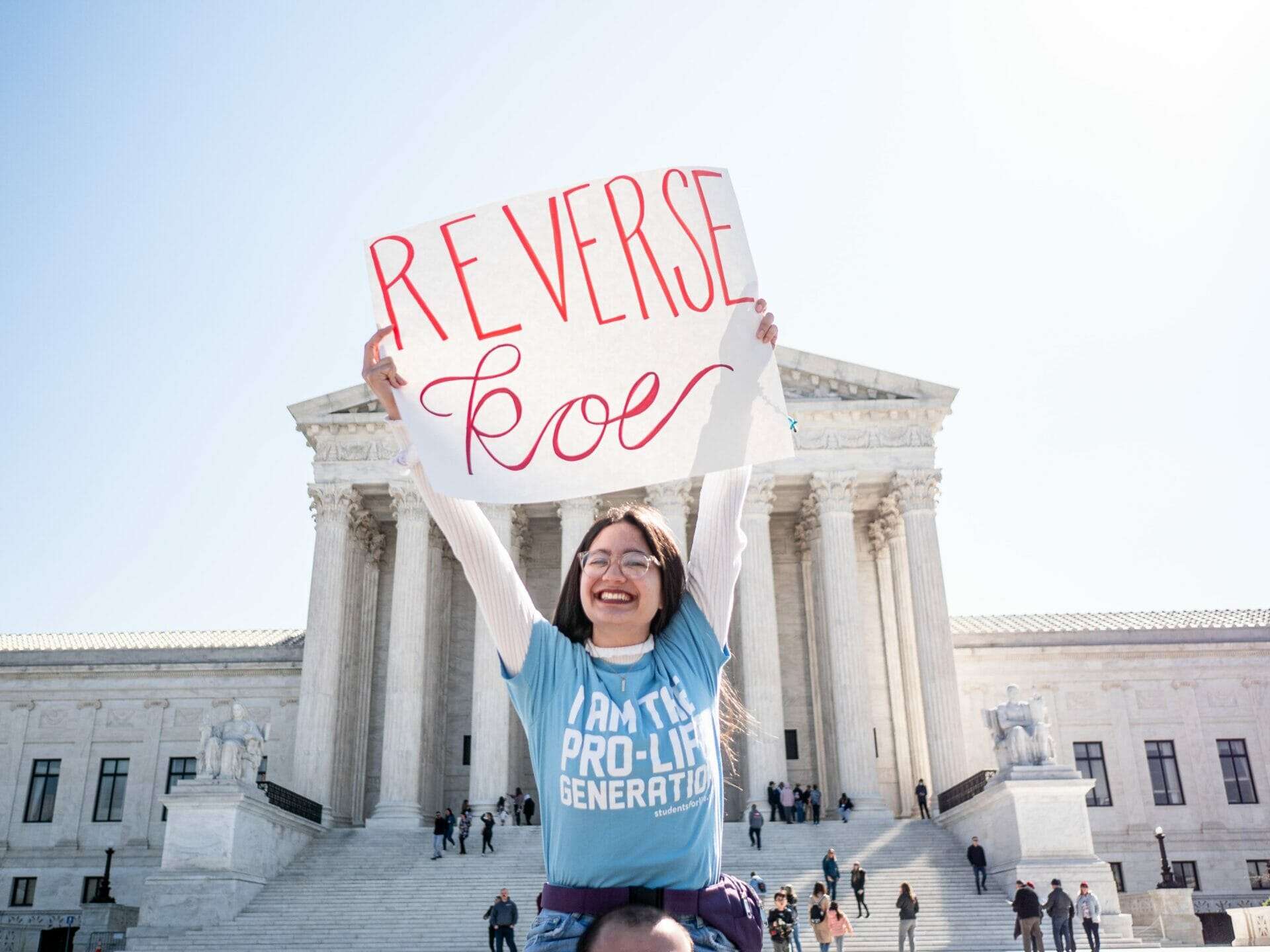 Caroline Wharton - 04 Aug 2022
In our mission to educate and activate young Americans to become strong leaders for the pro-life movement, Students for Life of America (SFLA) is proud to say that these efforts have resulted in activists that are strong in every meaning of the word: strong in heart, mind, and body. Our students have a heartfelt passion for life, a rock-solid apologetics foundation, and the grittiness to do hard things like stay overnight at the Supreme Court.
One of our activists that we'd like to highlight is our rockstar student-turned-staffer, Mary Carmen Zakrajsek. She currently serves as SFLA's Indiana Regional Coordinator and is truly one of the best and brightest. If you haven't had the pleasure of meeting Mary Carmen yet, let us introduce you — this is her pro-life story: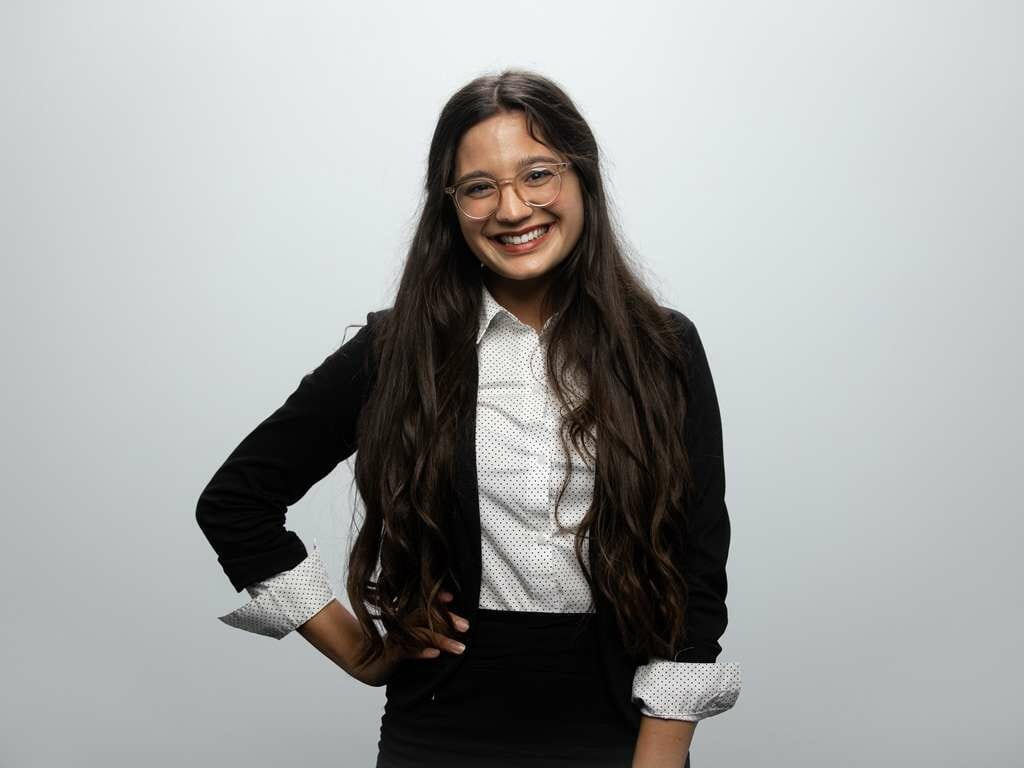 While Mary Carmen knew she was always pro-life, it wasn't until she was in 7th grade that she actually learned about the true, violent reality of abortion. During this time, she learned about fetal development and saw abortion victim images that never left her heart. Abortion was clearly wrong to her even at a young age.
When she became a freshman in high school, Mary Carmen attended the national pro-life march in Washington, D.C. for the first time, and she was hooked. Getting to publicly stand for life and be encouraged in the presence of thousands of other pro-lifers? Yes, please! She has since attended almost every single year.
In her sophomore year at Carmel High School, Mary Carmen joined an SFLA group called Teens for Life, and she became the co-president in her junior year. In the summer following her junior year, she also became an SFLA Stevens Fellow and really strengthened her pro-life activism. When school came back in the fall for her senior year, she became the sole president of her SFLA group.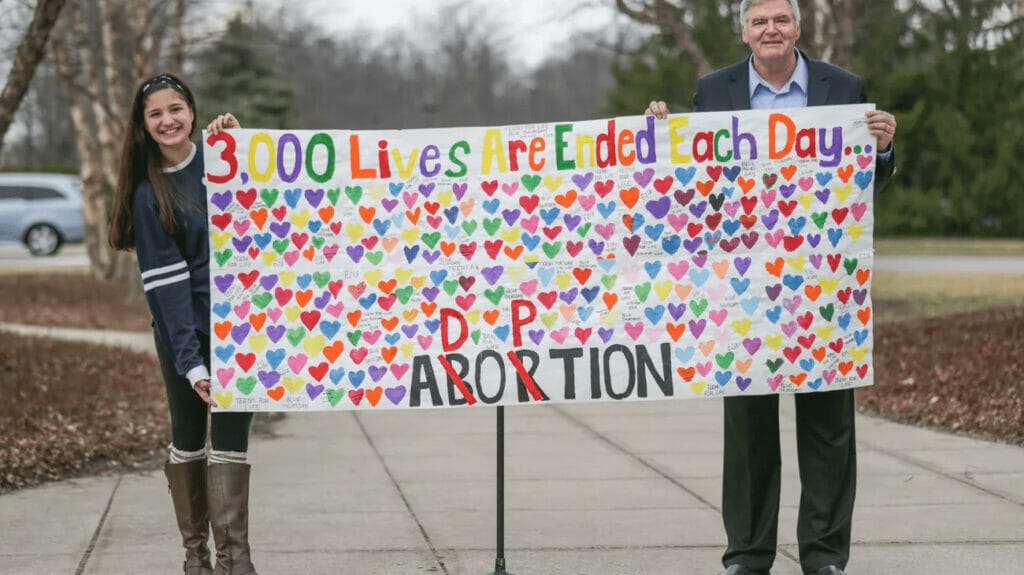 Little did Mary Carmen know; she was in for a legal battle when during her senior year as she served as the SFLA group president, her group's pro-life posters were torn down by the school administration. Mary Carmen courageously spoke up for her group's violated First Amendment rights, and along with help from Liberty Counsel, she threatened legal action until the group was allowed to express themselves. Her group won, and they got to put their poster up (see, the pro-life movement had a history of winning even before the Dobbs decision).
In her freshman year of college, Mary Carmen headed back again to the March for Life — but this time, she organized and led 150 students there with her, taking students from Marian University, Indiana University, and Butler University. In the summer, she did SFLA's Christian Leadership Fellowship.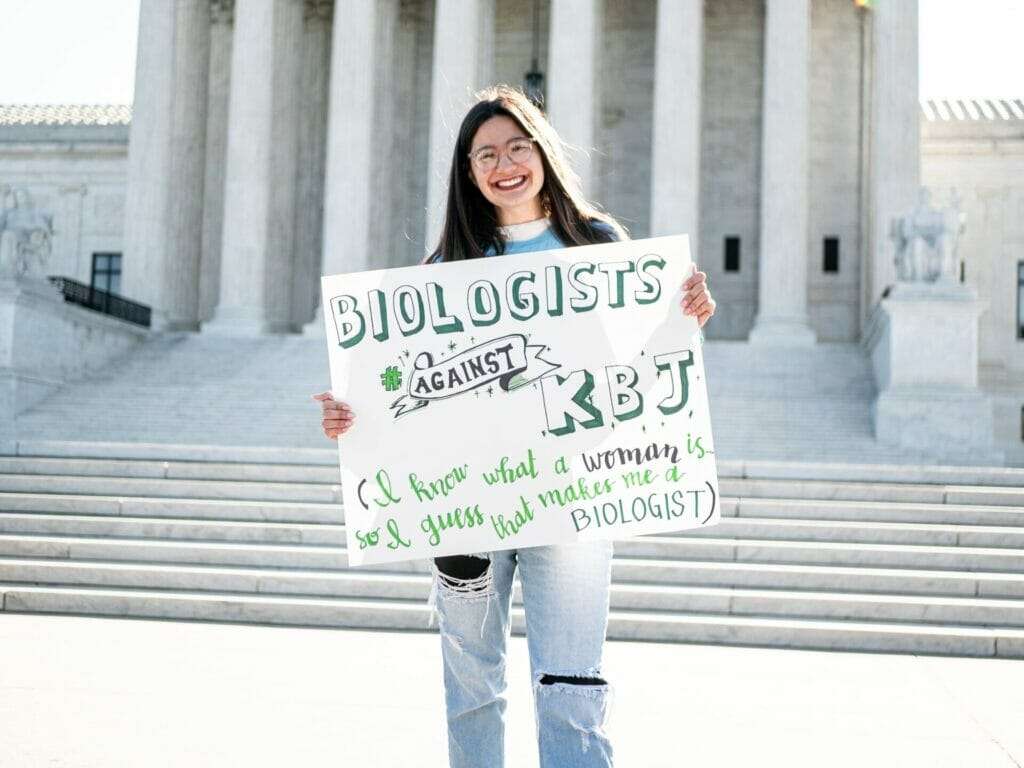 Mary Carmen pulled through the ranks of her college SFLA group (the Knights for Life), becoming Vice President in her sophomore year and President during her senior year. She still couldn't get enough of saving babies though so she also interned with SFLA in the spring of her senior year.  
We are so pleased that Mary Carmen enjoyed being a part of SFLA so much as a student that she has now gone on staff as she serves as the Indiana Regional Coordinator. She is truly fearless and remains an avid activist even when the abortion lobby tries to shut her down — like they did earlier this year when she was assaulted by a BLM spokesperson. She didn't let the encounter frighten or stop her — click HERE to read more about that incident.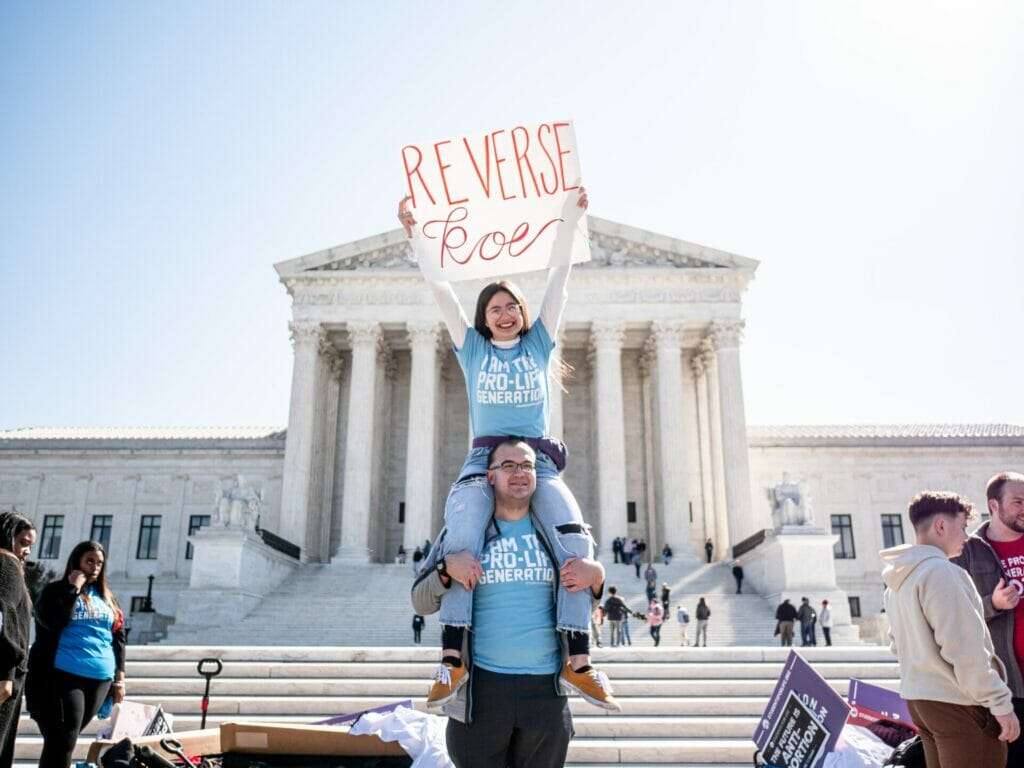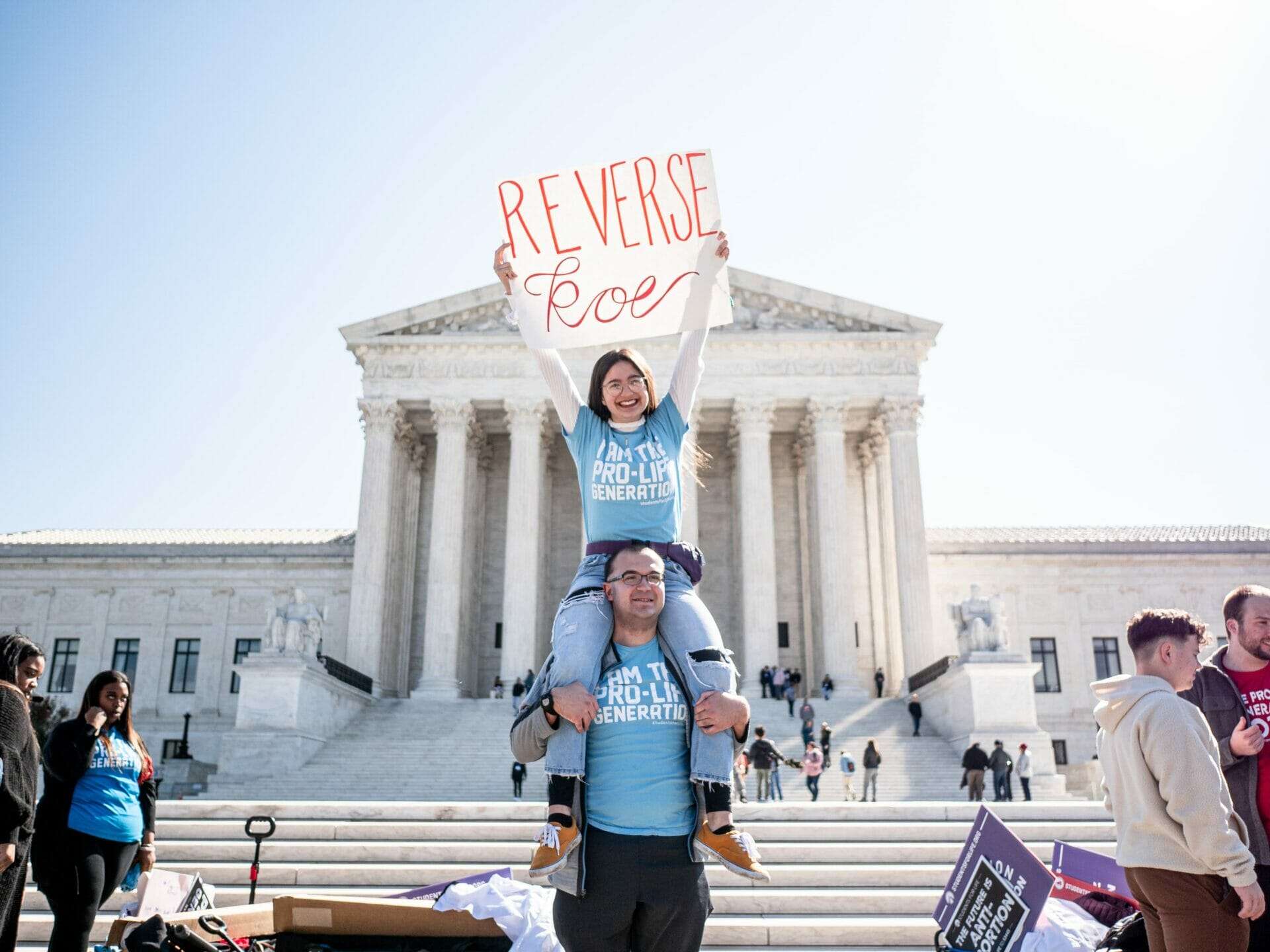 Mary Carmen's work to protect preborn Hoosiers and children around the nation is always admirable as she goes above and beyond the call of duty. As an example, she recently hosted an Indiana Defend Life Week in which she kept a crazy schedule in order to mobilize Indianans in defense of a pro-life measure. Click HERE to read more about Defend Life Week in her own words.  
We couldn't be happier with how Mary Carmen has grown and matured in the pro-life movement, and her dedication is truly an example for every single one of us. If you want to learn how to get involved with the pro-life movement and make a difference, click HERE to learn more about starting a group.