From the SFLA Blog
Life Won in Henrietta, NY Thanks to the Campaign for Abortion Free Cities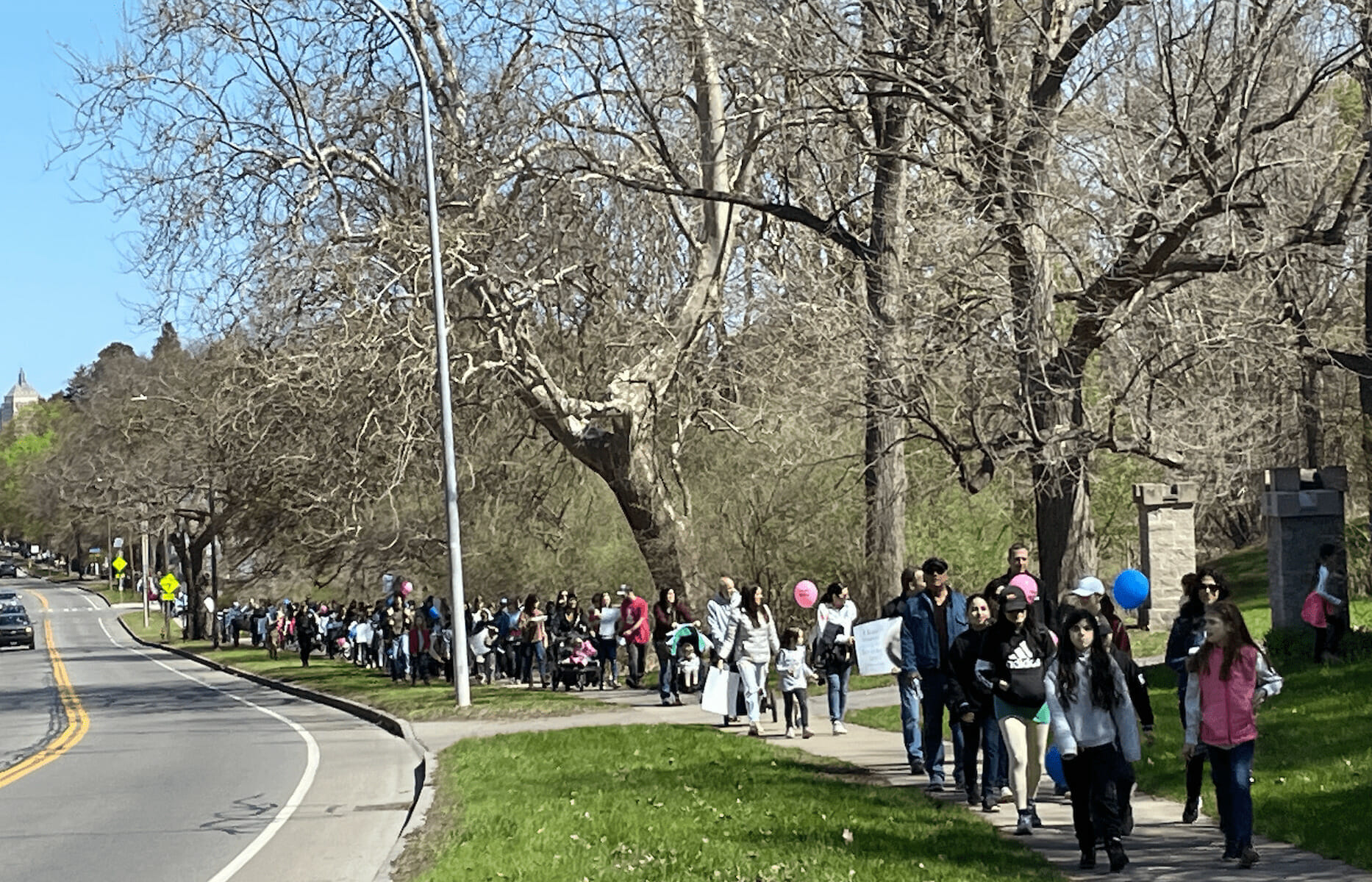 Caroline Wharton - 08 Jul 2022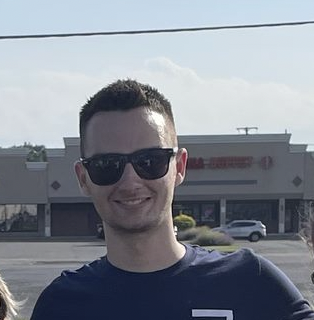 GUEST POST: In an amazing victory for life, the town board of Henrietta, New York recently voted to protect their town citizens from the abortion giant: Planned Parenthood. Through a 3-2 majority town board ruling, it was voted that Planned Parenthood would NOT be allowed into the 376 Jefferson Road, B1 Commercial location. Here's how this vote came to be:
When Planned Parenthood originally began attempting to fill a vacant spot in Henrietta, they tried to sneak their proposal through in a town board meeting. Thankfully, however, the pro-life coalition of Rochester, New York quickly caught on to their scheme and caused a month's delay in the town's decision.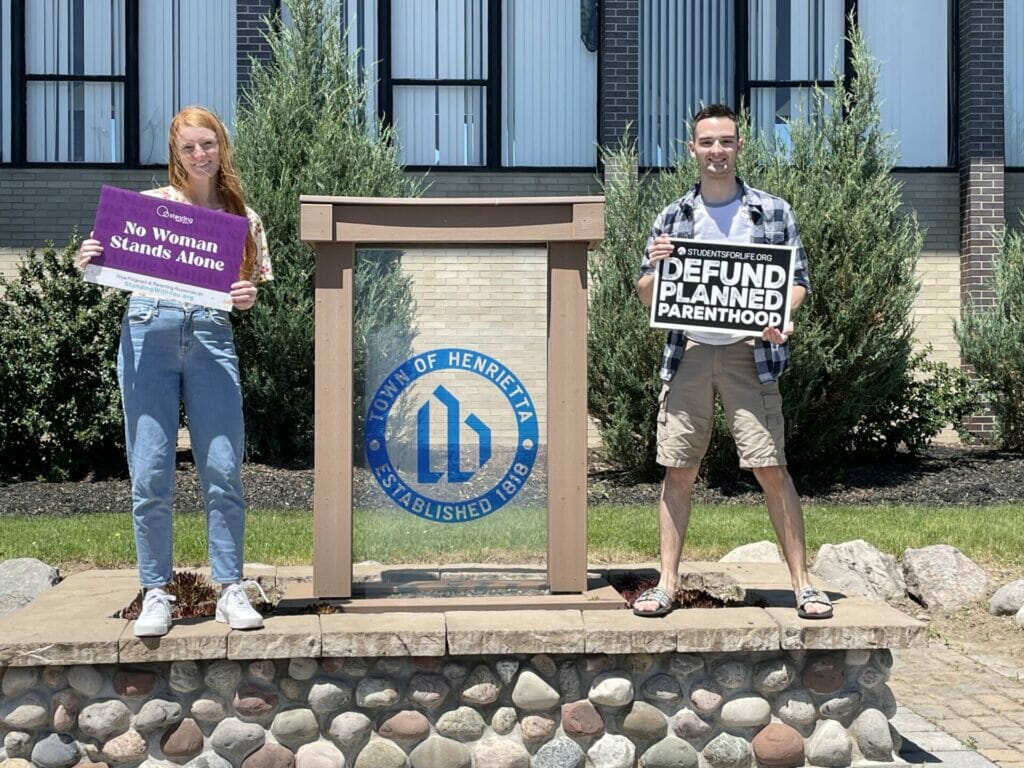 The second town board meeting wasn't a secret, and due to the sheer amount of people that showed up, it started at 6:00p.m. and ended at 12:30a.m. Many concerned pro-life residents came to give testimony against Planned Parenthood, and while there were a handful of abortion supporters present, their numbers were few. Overall, both the town board room and an overflow room were full of citizens.
Before the last town meeting and the vote, Students for Life Action (SFLAction) and the Campaign for Abortion Free Cities sprang into action. We set up a petition page, helped pro-lifers prepare to give speeches, and organized a group protest outside against the acceptance of the Planned Parenthood proposal. There was also a life chain event which sparked a lot of attention in the community; many people sent letters directly to the town board against the proposal.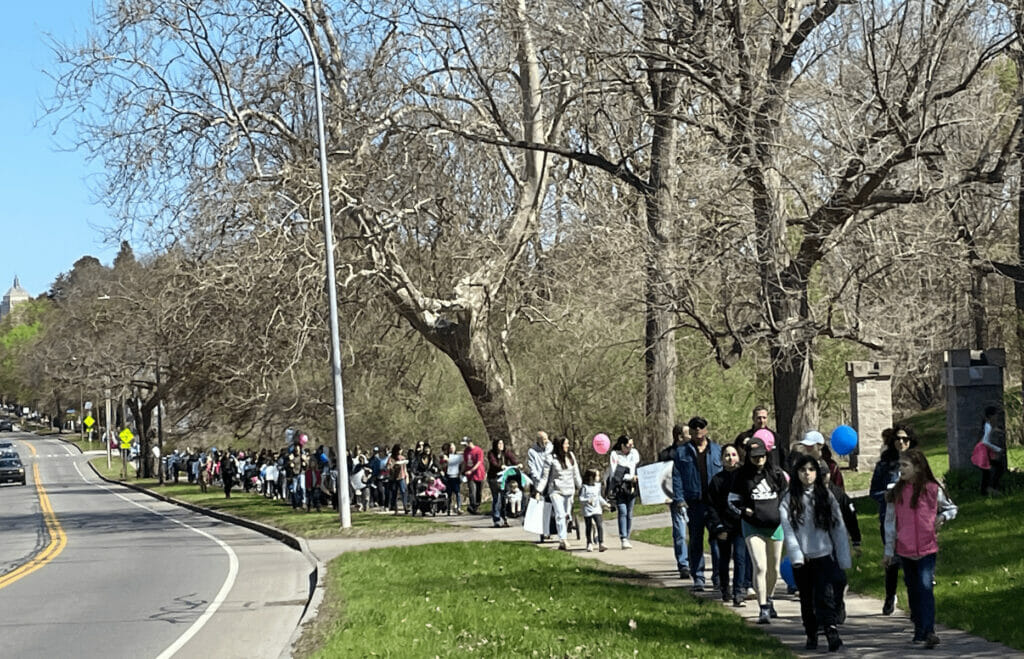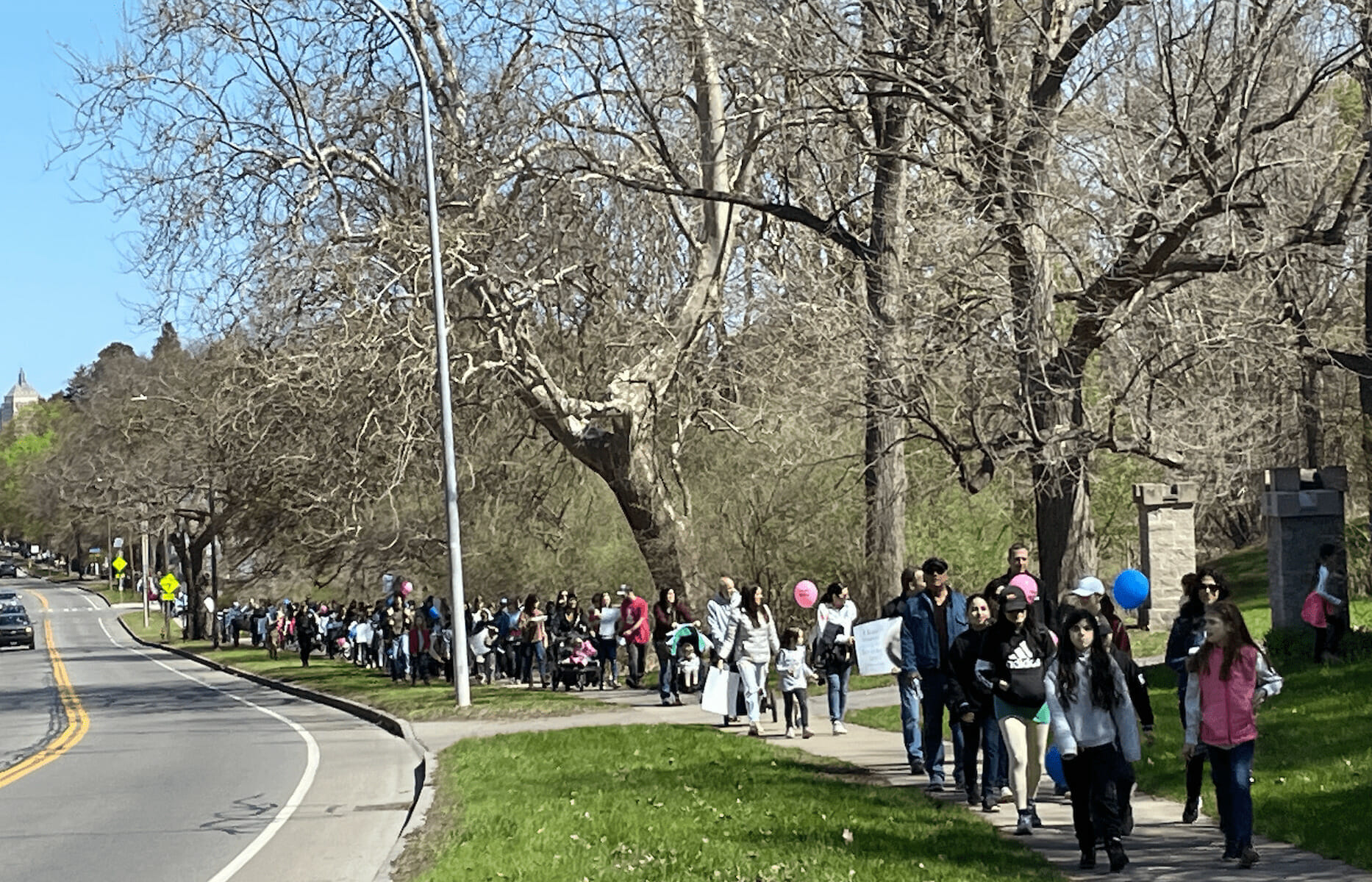 With only a month to plan and meet with pro-life lawyers, we were unsure if we would be able to pull it off, particularly because the board was already split on their abortion views. Indeed, at the beginning of the last town meeting, the supervisor himself said that he was pro-life, but that the town board wanted to be impartial and treat Planned Parenthood as they would treat any other business (but do other businesses really make the majority of their profits off killing innocent people?).
When the town board voted, many (including myself) thought we would lose—but we didn't! Thankfully, there was a good legal argument and enough community support to keep Planned Parenthood out, and following the vote announcement, a lot of people clapped in joy and praised God for this victory.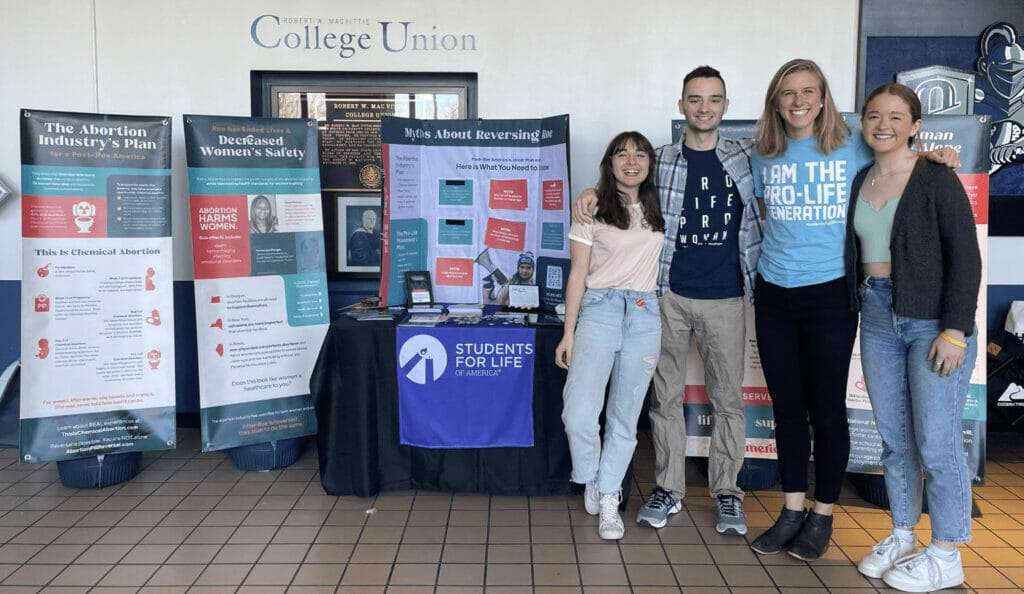 In the end, Planned Parenthood failed in their desperate attempt to go into Henrietta, and we are overjoyed because Henrietta is a commercial business friendly town and close to Monroe Community College, and The University of Rochester. Since the abortion giant failed to come into Henrietta, there's very few available places they can go to in this area. This is just another example of how the pro-life movement is winning, and I am so grateful to have had the opportunity to tell Planned Parenthood to get out of Henrietta. This is a pro-life town, and we will protect our preborn children and our families in unplanned pregnancies from the predatory abortion industry.
READ NEXT: Mind-Changing May: Stories From the Campaign for Abortion Free Cities