From the SFLA Blog
Be a Part of National Pro-Life Gen Sidewalk Day on Saturday, August 19th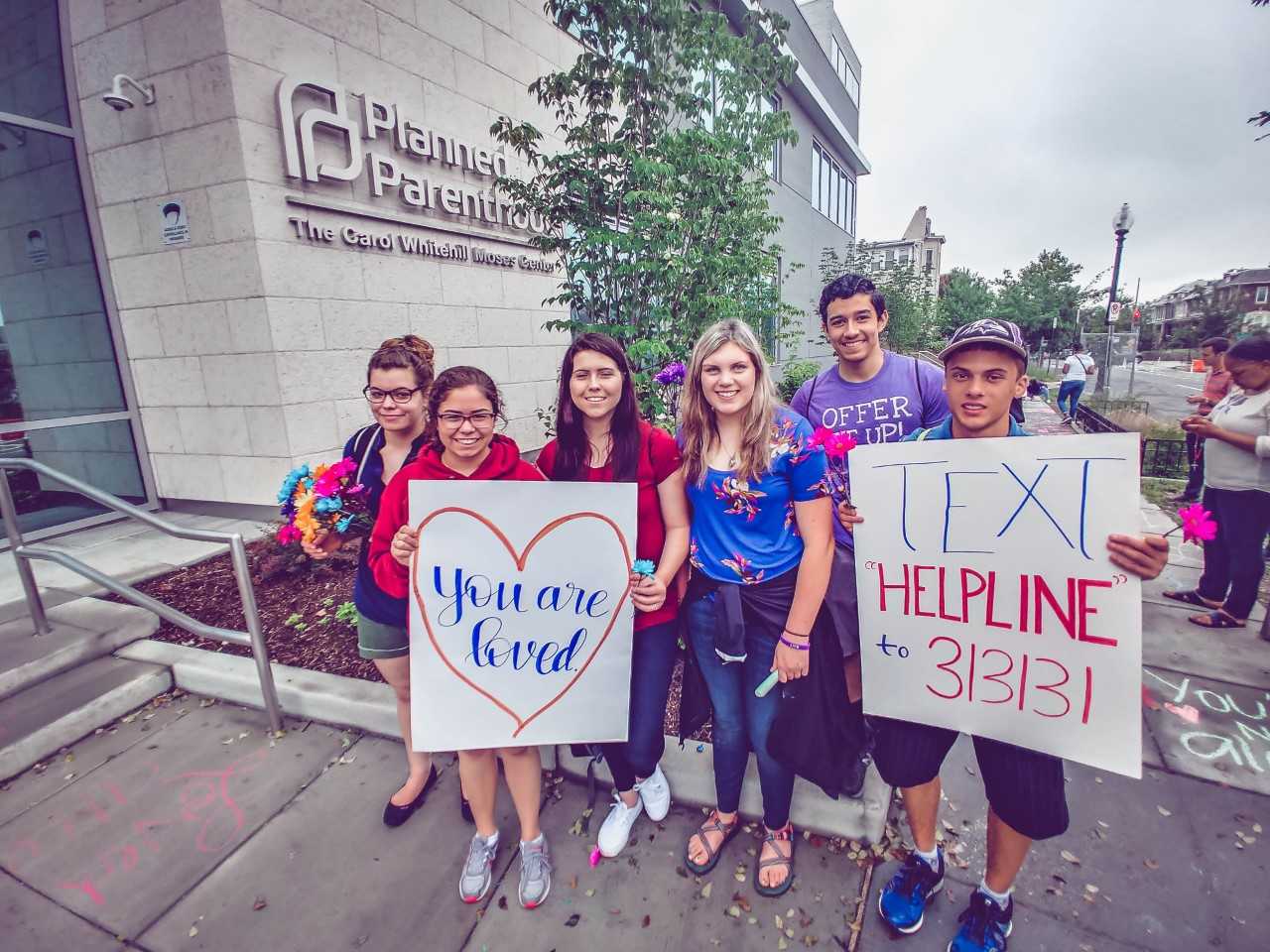 Brenna Lewis - 06 Jul 2022
To abolish abortion in this lifetime, we need to make abortion unavailable and unthinkable. The most important way to do that is to ensure that every woman knows about the amazing resources available to her and her preborn baby. That is why you must join us on  Saturday, August 19th for Students for Life of America's National Pro-Life Generation Sidewalk Day. We are calling the Post-Roe Generation to be on the front lines, reaching out to women and saving lives. Again, our goal is to make abortion unavailable and unthinkable by ensuring that No Woman Stands Alone in a Post-Roe America.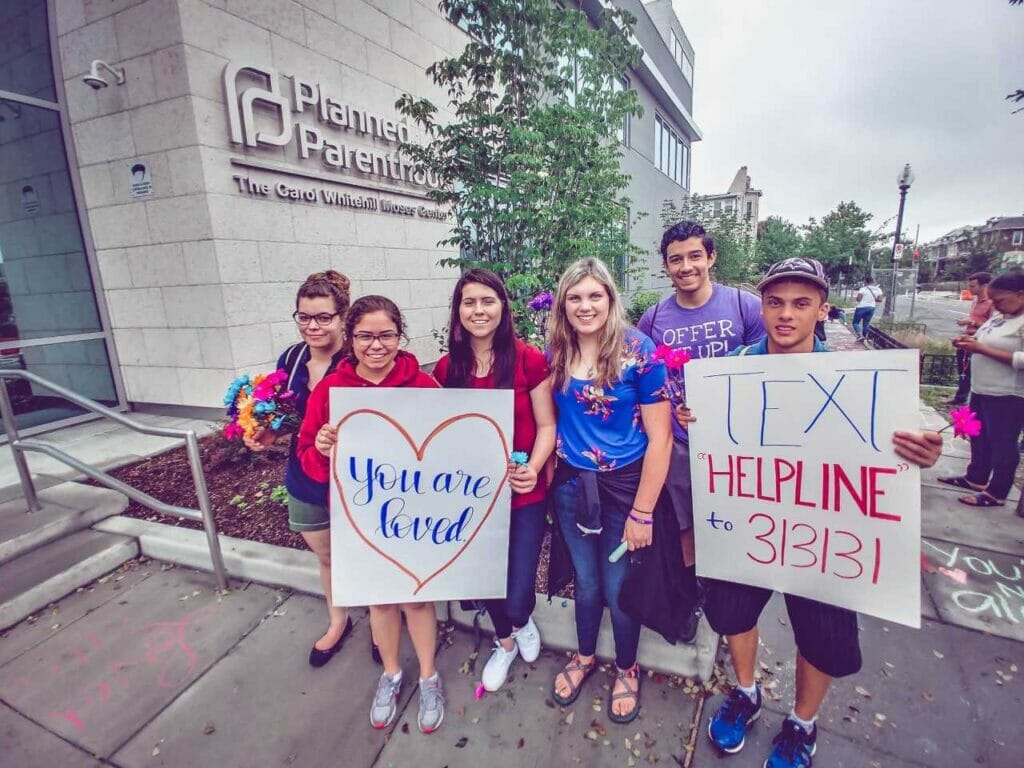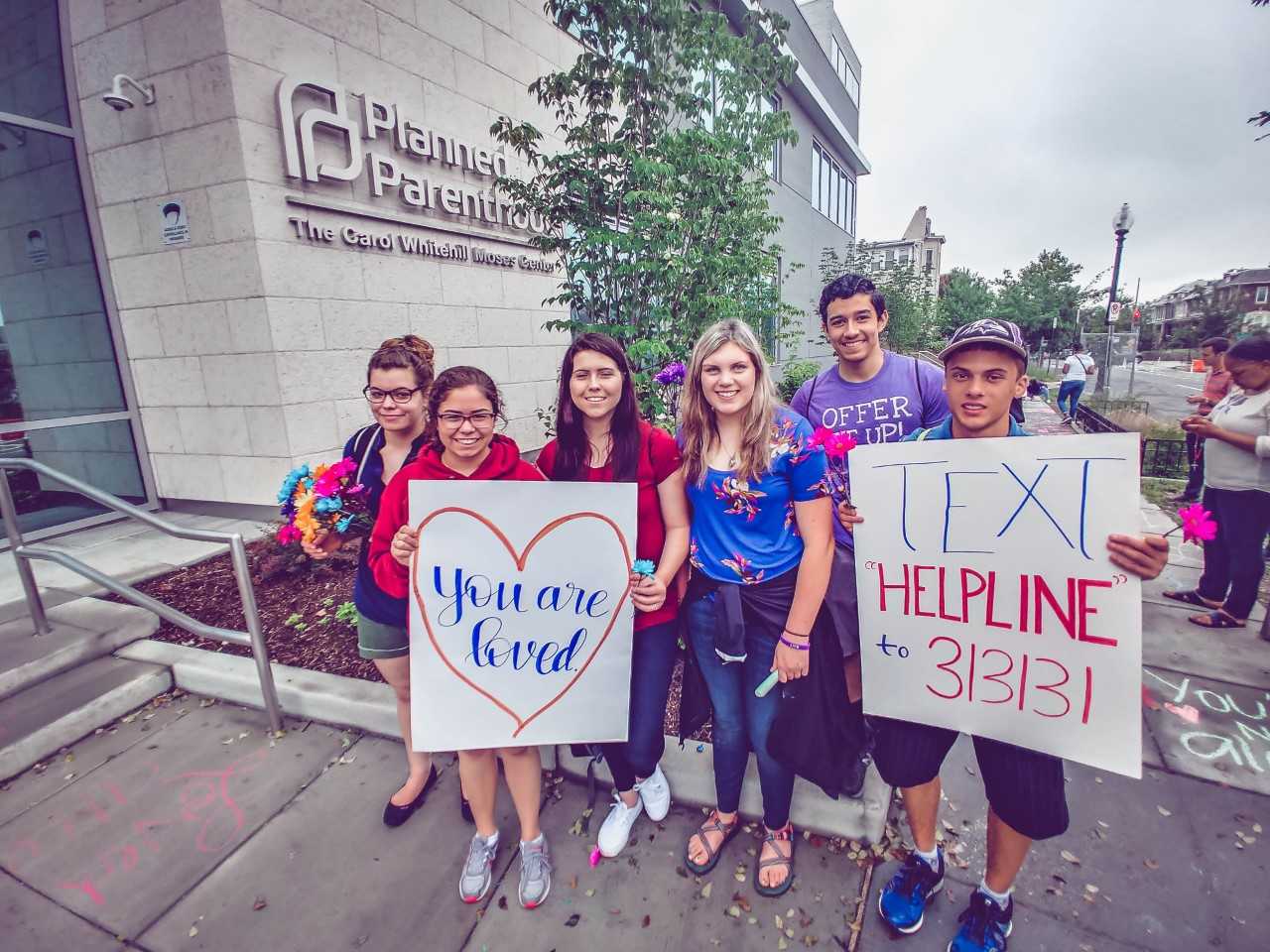 Sidewalk Counseling is such an important and practical way to affirm life in your community. It's especially important right now as many women are feeling uncertain about the future, pressured by peers and even companies throwing money at them to abort, and suffering under economic strain. They need to hear a message of HOPE – not fear. 
Click here to have your questions about human development, abortion, and the abortion industry answered. 
Many people sidewalk counsel regularly, but this is a unique opportunity to come together with students and community members across the nation – all on the same day.  If there isn't an abortion facility in your neighborhood, you can take action outside of your local pharmacy that sells Chemical Abortion Pills such as Walgreens, CVS, or RiteAid.
If you would like to be a Sidewalk Captain and facilitate your city's participation, sign up here! Sidewalk Captains will receive an event kit with chalk, No Woman Stands Alone t-shirts, blessing bag supplies, resource cards, and more!
As a witness on the sidewalks in front of abortion facilities, you are the last face these women see before they enter. You are their final hope; the last opportunity to turn around. Many have already made up their minds, but you have the potential to impact them in such a way that they may reconsider.  
The young women (and men) who are entering abortion facilities need to see someone on the sidewalk they can relate to. The turnaround rate is even higher when there are counselors who look like peers. That's why we need you.  
But first – get trained on how to do it.
Lauren Muzyka from Sidewalk Advocates for Life will be joining us for a live virtual training on Thursday, August 17th at 8pm EST. Sign up below to be a Sidewalk Captain and receive information for the event.
Also, check out the following do's and don'ts for successfully participating in National Sidewalk Day:  
Do's:
Be peaceful, helpful, goal-oriented

Smile and be pleasant

Stay vigilant and aware of your surroundings

Have compassion

Know the literature you have in your hand

Back up what you say

Show each woman that you care about her, not just the child

Speak clearly and loudly enough to hear

 
Don'ts:
Do not yell

Do not display unapproachable body language (crossing arms, grumpy expression, etc.)

Do not block the woman's walking path

Do not be aggressive

Do not evangelize

Do not

goof around

Do not touch the person – be respectful of personal space

Do not break the law (e.g. don't touch the front door, respect property lines

, etc.

)

Do not carry signs if you're counseling. Stick to in-hand literature. 

 
Will you join us on Saturday, August 19th on sidewalks across the nation?