From the SFLA Blog
How My College Brought Light to Our Community Through National Pro-Life Chalk Day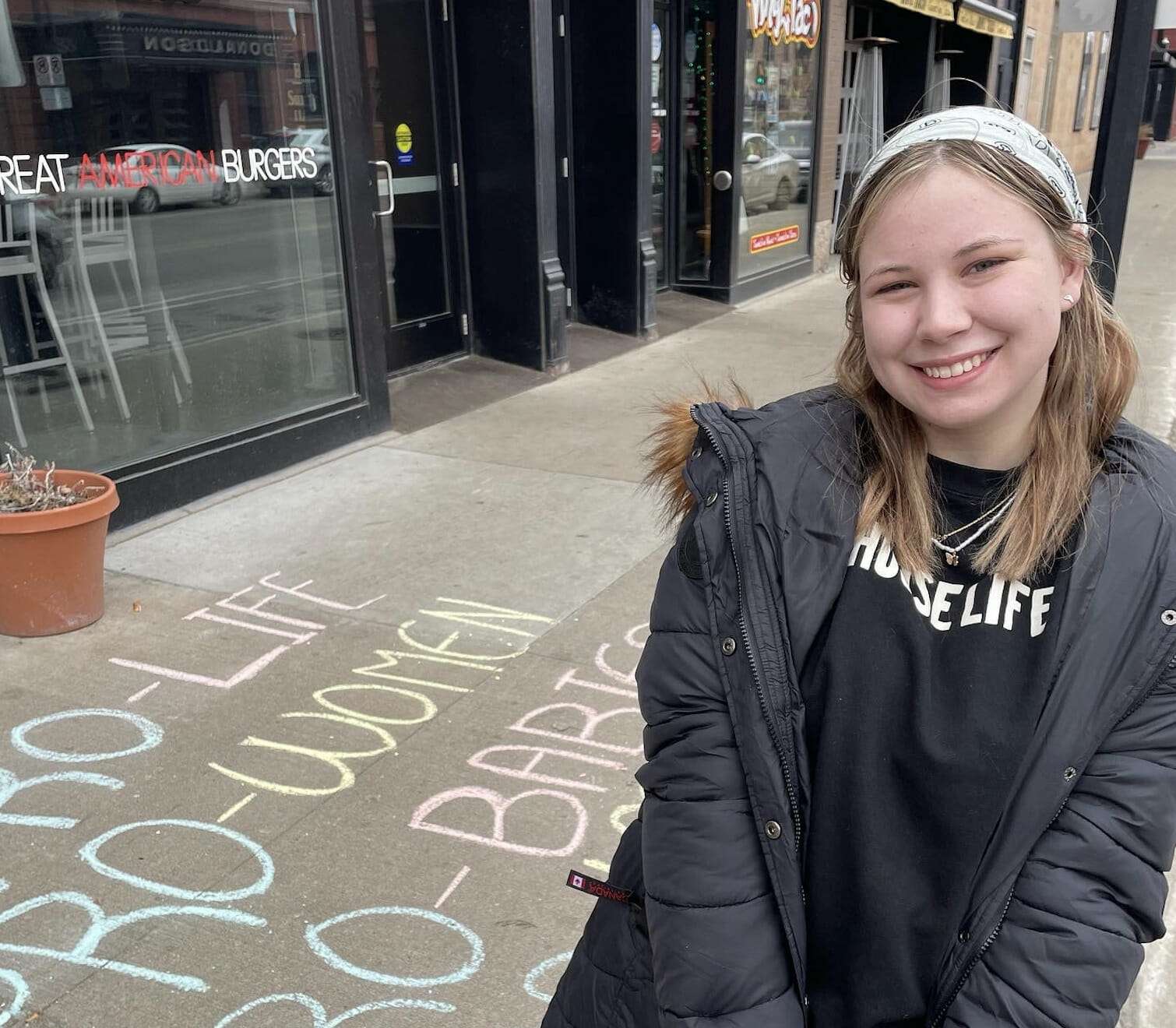 Caroline Wharton - 03 Apr 2022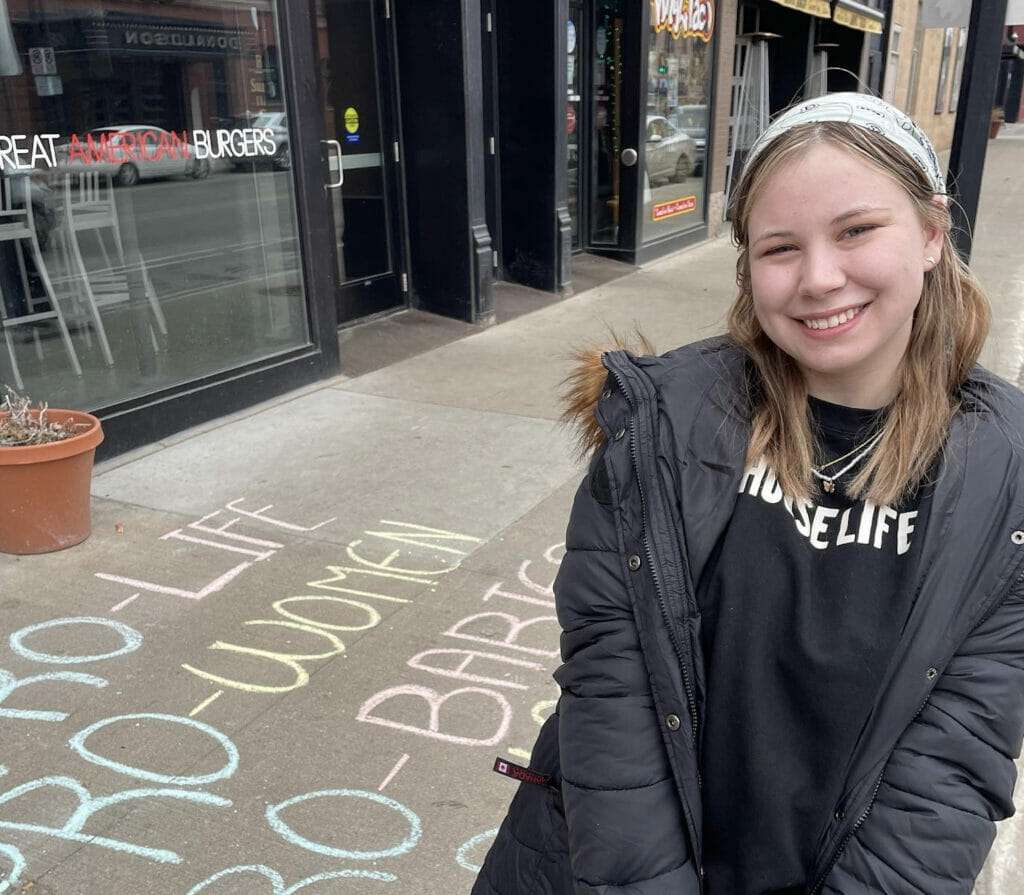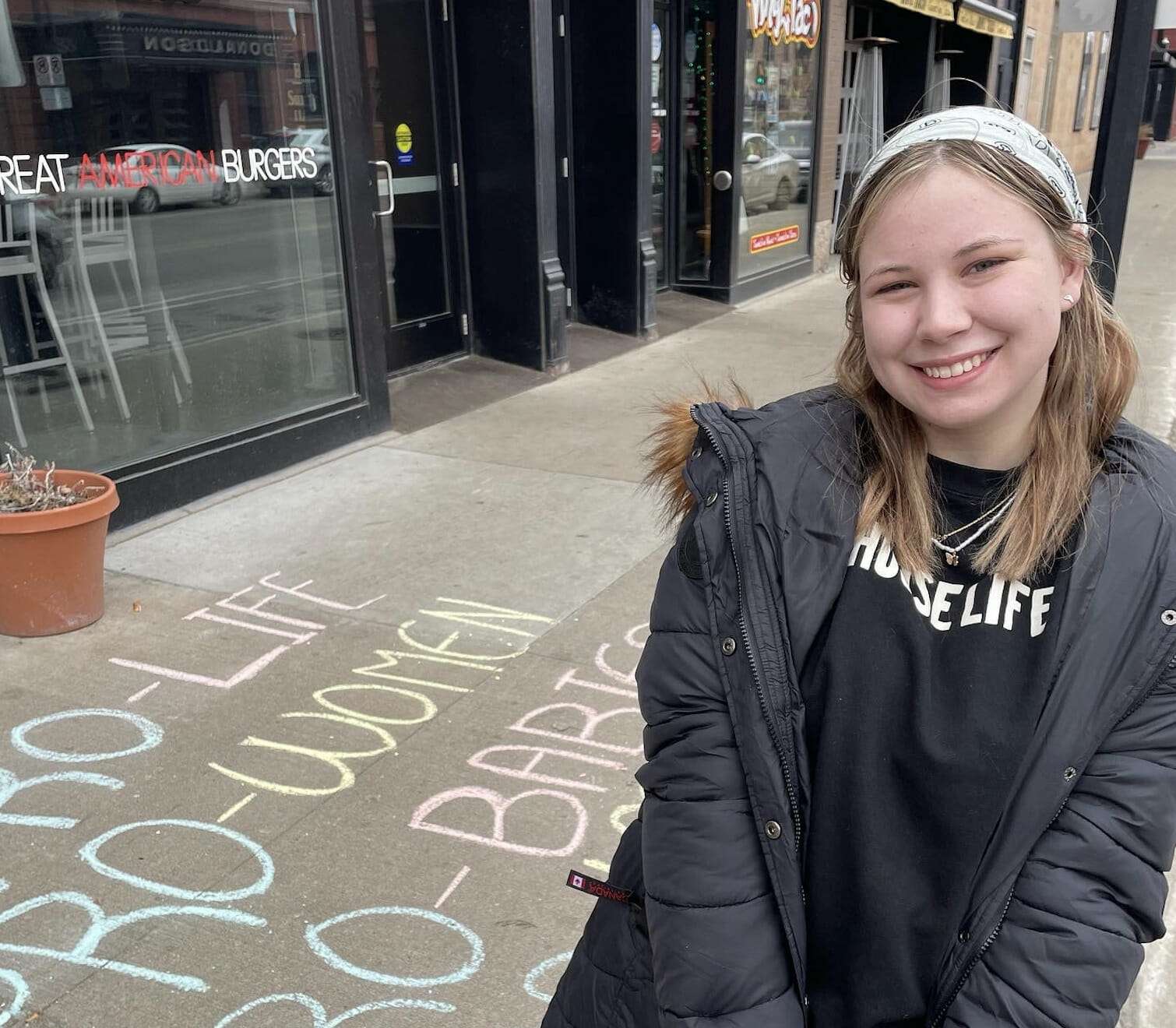 GUEST POST: One thing I've learned in my time with the pro-life movement is that pro-lifers don't give up—especially when it's hard. I witnessed this recently on March 29th as it was National Pro-Life Chalk Day, and I got to see the resistance against the pro-life movement and how we respond up close and personal again.  
To celebrate National Pro-Life Chalk Day, I got together with a group of students from North Dakota State University at the local abortion facility to bring the culture of life through our colorful messages on the sidewalk. Usually, when we peacefully pray at the abortion facility, we don't have any issues. However, this time was different.
My group gathered on the sidewalk, and we began to chalk our favorite life-affirming messages, such as "Pro-Life, Pro-Woman, Pro-Babies, and Pro-Love." The first thing that happened to my group was that we were told we were trespassing by one of the abortion facility workers. They came outside to tell us that our group was apparently on their square of sidewalk that the facility workers use on Wednesdays to escort abortion-seeking women into the building (as Wednesdays are unfortunately the day that abortions are committed in North Dakota). However, we were chalking on a Tuesday, so we obviously weren't in anyone's "way."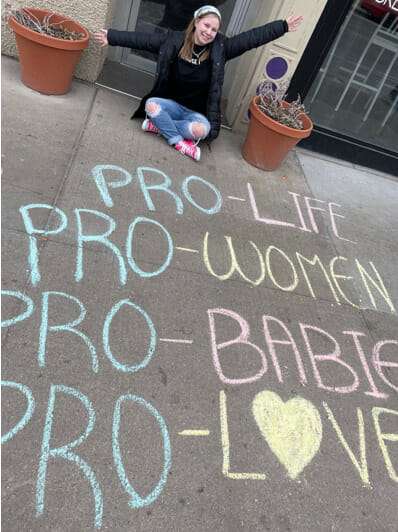 As people walked by us, we also got many dirty looks, and one man contemptuously spit on our artwork. Many others made rude comments as they passed by, but we continued spreading our message on the sidewalk; we weren't going to be deterred.
However, when we ended up running out of chalk, leaving to buy more and then returning, we found that people on the street had smeared our messages—but we didn't let that stop us, either. We went right back to work, writing down words of encouragement and phone numbers for pregnancy resource centers and Chemical Abortion pill reversal hotlines. Even though we were continuously assailed by passersby swearing at us, we played happy music, smiled at those who harassed us, and reminded each person that they were valuable and loved.
The biggest hit to our event had yet to come, though. Two of the abortion facility workers came outside, lugging buckets of water and brooms. You can guess what happened next; within minutes, they had erased hours of our work, and they even laughed at us while they did so. Members of our group courageously continued to write messages, but abortion workers erased them within seconds.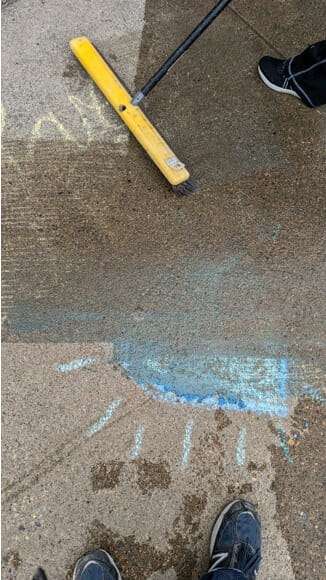 The above photo will always remind me of the passion we have in the pro-life movement. Although our work can be so difficult—like our chalking that was instantly and rudely washed away—we know that preborn children and women deserve better than abortion so we continue to fight even in hard times for those who can't advocate for themselves. As one pro-life activist to another: Don't give up. Vulnerable children and women need us to stay strong so that they can be protected. Keep looking towards the light, and plant seeds of love that are so desperately needed in a world ravaged by the violence of abortion.
My group did have to eventually leave the abortion facility sidewalk. But before we left, one of our group members told the abortion facility workers that they were loved and to have a great day. This was just another unique opportunity to choose love in our community, and the pro-life movement will always choose compassion and kindness because pro-life is pro-love.