From the SFLA Blog
SFLAction to Counter International Women's Day Protest for "Abortion Rights" in Austin, Texas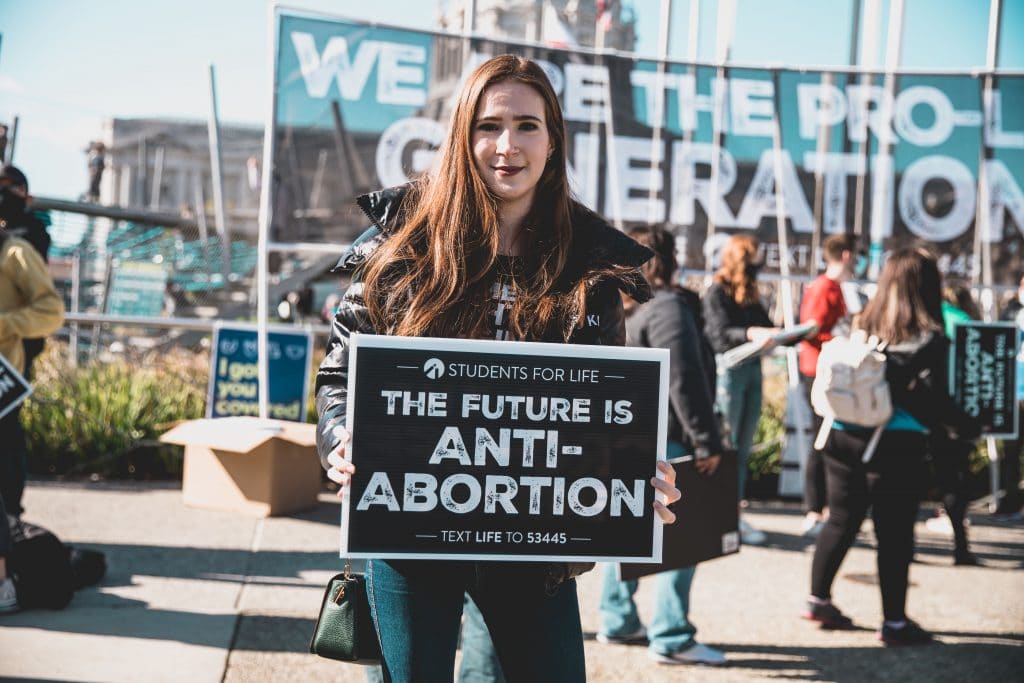 Caroline Wharton - 08 Mar 2022
"If you believe women need abortion to succeed, don't call yourself a feminist. That's the opposite of true feminism which believes a woman can be successful while being a mother," said Students for Life Action and Students for Life of America President Kristan Hawkins. "The abortion lobby has co-opted the women's movement and is pushing the idea that women can't multitask, but we know women don't need to kill their children to be successful."
AUSTIN, TX, & WASHINGTON D.C. (03-08-22) —  In order to confront the pervasive idea that "abortion rights" are women's rights, Students for Life Action will be counter protesting a RiseUp4AbortionRights protest that is occurring on International Women's Day in Austin. SFLAction will be peacefully protesting, carrying signs and highlighting the violence and  injustice of abortion that ends preborn life in the U.S. and worldside in the millions. The Texas protest will be led by Students for Life Action Regional Manager for Texas Sarah Zarr.
MEDIA ADVISORY: Counter Protest begins at 1 p.m CT at West Mall, University of Texas, 2250 Guadalupe Street, Austin, Texas 78705.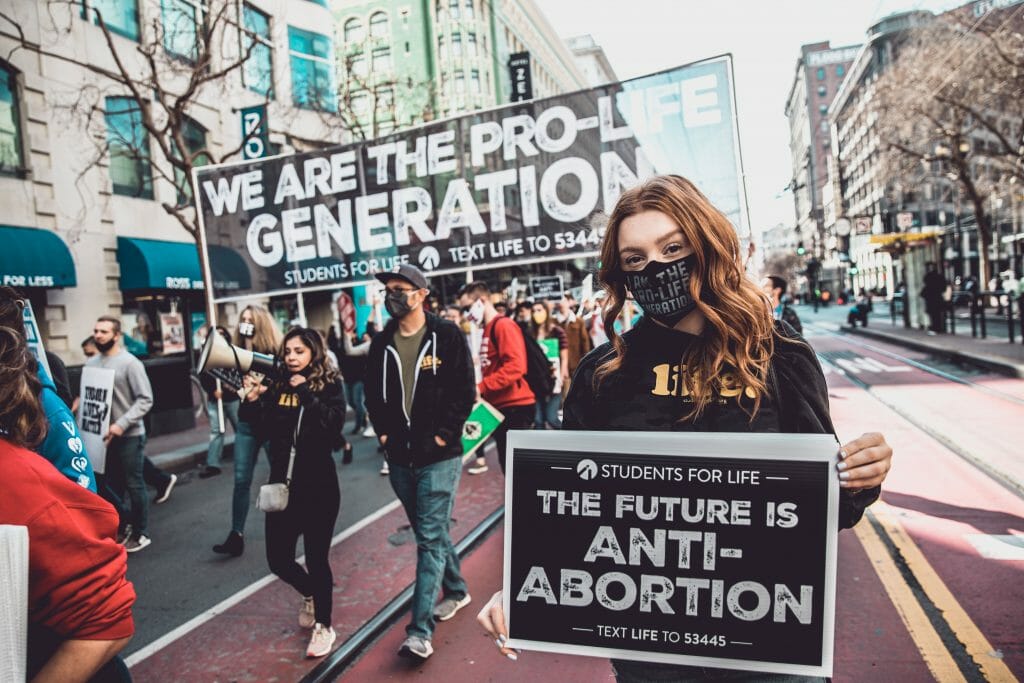 SFLAction rejects the idea that abortion is healthcare or a constitutional right as deliberately ending innocent life is in direct opposition to both the tenets of life-saving treatment and our Constitutional freedoms. Instead of abortion liberating women, reports show that 64% of abortions are committed through coercion where a woman does not want an abortion but feels pressured to ultimately abort. Abortion also has many health risks for women such as hemorrhaging, infection, increased risk of future ectopic pregnancies, etc. After abortion, studies show that women are 81% more likely to have mental health problems, such as suicidal thoughts, loss of self-confidence, substance abuse, depression, etc.
Additionally, according to recent polling, the majority of the younger generations (millennials and Gen Z) do not support abortion on demand for all nine months. This shows that the RiseUp4AbortionRights group is in direct conflict with the majority of the young voting bloc.
"SFLAction will be counterprotesting to show support for all women, both born and preborn. Abortion never helps women— it only harms and kills them—and we will not stand by as it is falsely portrayed as the savior of women. We don't need abortion; we just need it gone," said SFLAction President Kristan Hawkins.
Learn more about Hawkins' view on fake feminism HERE
Learn more about the health risks of all abortion for women, HERE.
Learn more about how the pro-life movement helps women HERE
Learn more about the grassroots work of Students for Life Action HERE
For interviews, contact [email protected]
–30–
Students for Life Action (SFLAction), a 501c4, along with its 501c3 sister organization, Students for Life of America (SFLA), make up the nation's largest pro-life youth organization and a political and policy operation engaging people of all ages. Together they work to end abortion — the human rights issue of our day — and provide political, legal, and community support for women and their children, born and preborn. Headquartered in Fredericksburg, VA, SFLA has more than 1,250 groups on middle, high school, college, university, medical, and law school campuses in all 50 states. SFLA creates strategy, policy, and programming to connect those most targeted for abortion with people ready to help and builds a framework for political engagement on their behalf. SFLA and SFLAction have more conversations with those most targeted by the abortion industry than any other pro-life outreach in the world, reaching more than 2 million people across social media platforms each week and engaging in approximately 100,000 digital conversations per month. Over the last 16 years, President Kristan Hawkins has grown SFLAction/SFLA into an $18 million organization preparing for a Post-Roe America.