From the SFLA Blog
Today on Explicitly Pro-Life: The Truth About Chemical Abortion is a Hard Pill to Swallow  
Caroline Wharton - 02 Mar 2022
Today on  Explicitly Pro-Life, the podcast hosted by SFLA president Kristan Hawkins, Hawkins presents Americans with a hard pill to swallow: the abortion industry is feeding us flat-out lies about Chemical Abortion.
The episode, entitled "What Actually Happens After the First Chemical Abortion Pill," confronts the reality that Chemical Abortion pills are designed to take innocent lives. Every single time these pills are used, they starve and expel a baby from their mother's womb. On top of that, the mother is also put at risk for hemorrhaging, infection, and even maternal death—but the abortion lobby doesn't publicize that, of course. They're fine with killing preborn children and sending women home with these pills to suffer alone.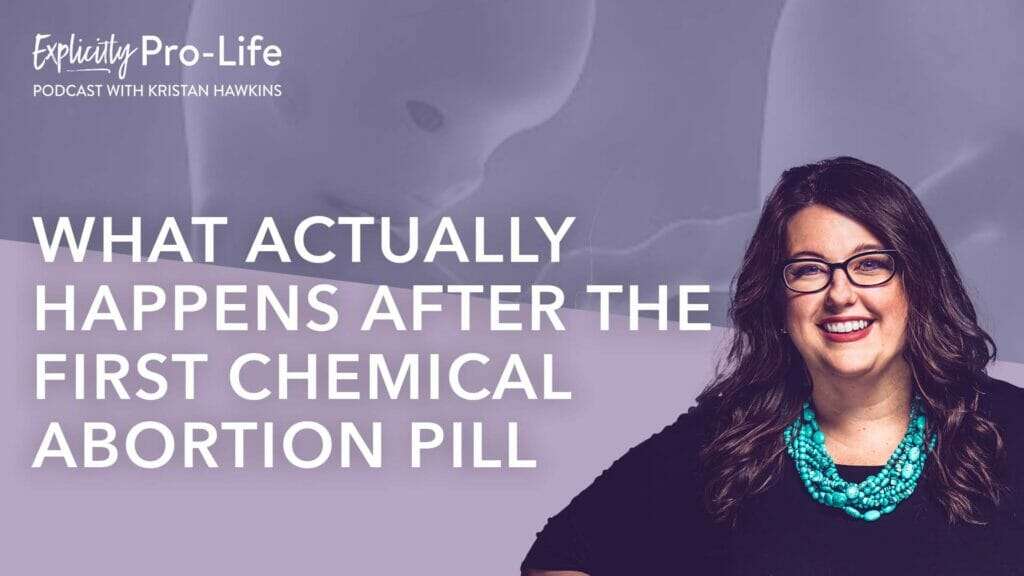 Sadly, the Food and Drug Administration has also failed to protect women (let alone preborn babies) as common-sense health and safety standards for these life-ending drugs have been recklessly removed. As Chemical Abortion pills now account for more than half of all abortions in the first nine weeks of gestation, this is a huge problem.
Tune in to join Hawkins as she unmasks the truth about Chemical Abortion pills, why they aren't "safe and easy," and why no woman should feel that abortion is her only or best option.
Click HERE to listen!