From the SFLA Blog
Victory! Students for Life Group Returns to Abortion-Friendly Catholic Campus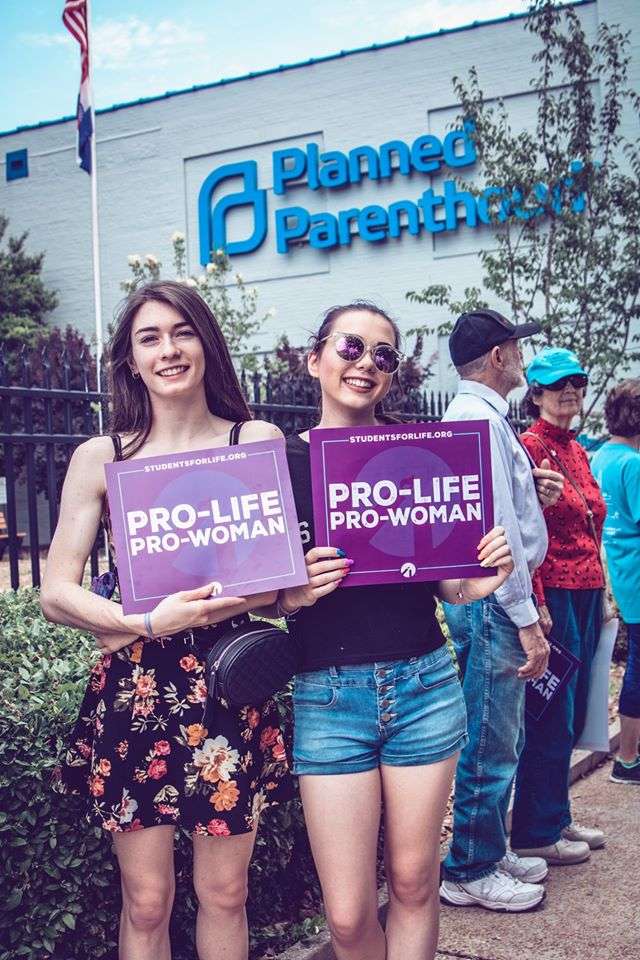 Caroline Wharton - 18 Nov 2021
After watching their university become yet another Catholic institution to cast off the value of life, pro-life students at Loyola Marymount University are waking up to the present darkness in their school. They are now full of fire to bring back a pro-life presence and culture to their university through renewing their pro-life presence on campus.
Earlier this month, the LMU administration allowed one of their campus organizations, LMU Women in Politics, to host a Planned Parenthood fundraiser on school grounds. The fundraiser was a semi-formal with all ticket proceeds being donated to the nation's largest abortion vendor (because they really need the cash… not).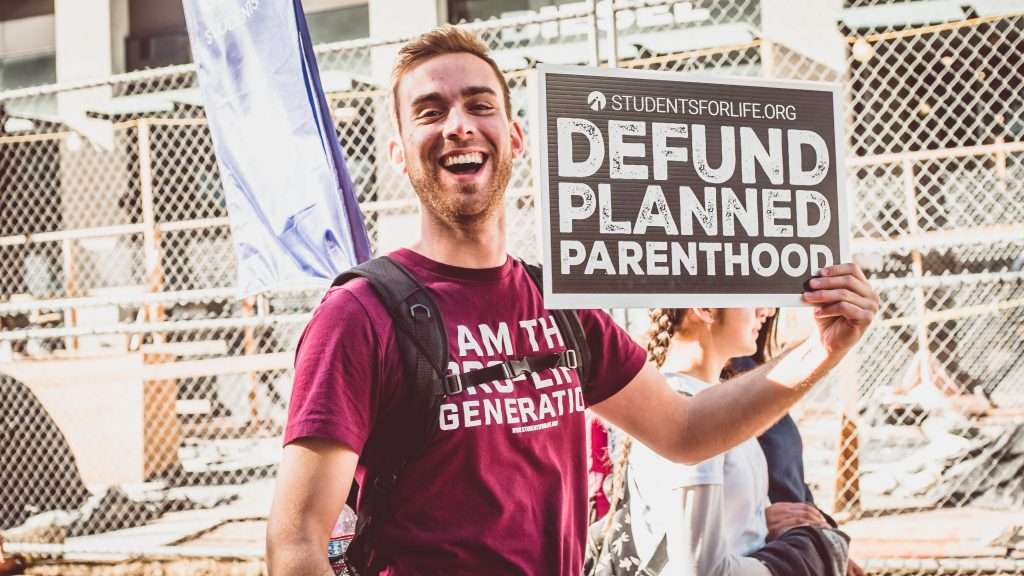 The club sold out, selling 165 tickets, and ended up donating over $4,000 to Planned Parenthood, according to a social media post on their Instagram page after the event. In their Instagram post, they shared the overwhelming support for their event and stated, "Some of the backlash from non students, and a small group of students, was truly appalling."
LMU student Megan Glaudini was a part of that "truly appalling" group of students who were disturbed by the fact that a Catholic university was hosting a fundraiser for Planned Parenthood, the abortion industry's leading corporation. Glaudini stated that she felt "disturbed, embarrassed, and disappointed" that the university would allow the event to go on. She stated further that she felt she needed to do something and told SFLA that, "Restarting the VITA group here on campus felt like a move in the right direction."
Her action plan was to have a prayer rally before the Planned Parenthood fundraiser and make the school's old pro-life group, known as VITA, active again. In collaboration with another LMU student, Andrew DiCrisi, Glaudini led the Rosary Rally, which attracted more than 20 people.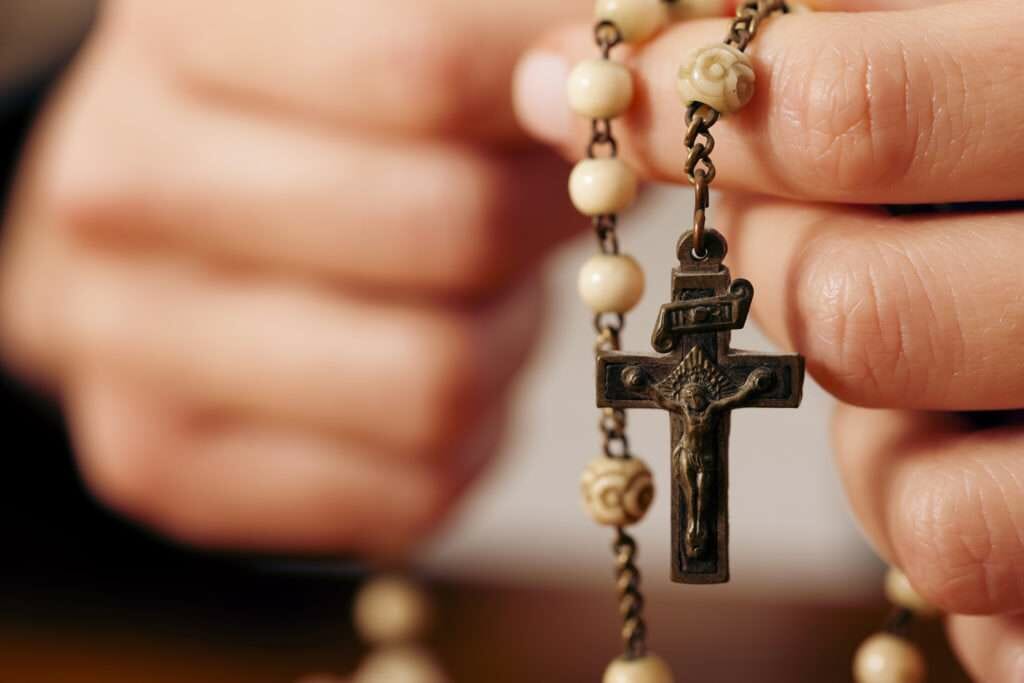 After previously reporting on how sad it was that LMU, as a Catholic university, would allow a Planned Parenthood fundraiser on campus, Students for Life of America is glad to see that the Pro-Life Generation has victory over evil as a Students for Life group is returning to LMU's campus. This outcome is the silver lining of that fundraiser for injustice and inhumanity. It is an example that, even as the abortion industry tries to push forward, we will buckle down to stop them.
Glaudini spoke on this point saying, "I wanted there to be a safe place for those who share in the values of human life easily accessible on campus. It's unfortunate that it took the circumstances that happened [the Planned Parenthood fundraiser] to create a respect life group on campus, but I am nevertheless very proud of its existence."
She also reported that the revamped pro-life club was planning to fundraise for various pro-life groups, such a pregnancy resource centers and adoption agencies. The group will also be taking part in the National Pro-Life March in January.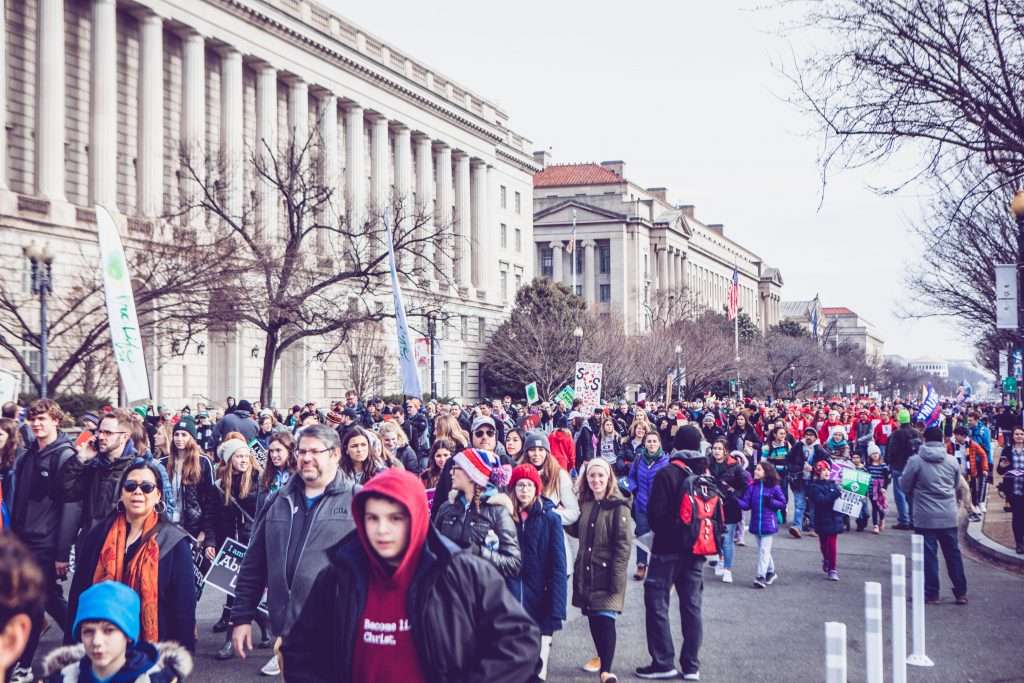 The situation at LMU serves as an important reminder of why pro-life groups are so important. We will always have to fight against the abortion industry, whether that be in our communities, churches, or campuses. Even on campuses we might deem as pro-life (such as LMU), the abortion industry can sneak in. In fact, it's a trend we're seeing at many Catholic and faith-based schools right now.
That's why SFLA encourages student groups in middle school, high school, college, and medical/law school. There is always a need for activism against abortion, and SFLA is the best way to start. We offer students the opportunity to change the culture at their schools through their clubs, change the culture in their communities with our Campaign for Abortion Free Cities, and offer pregnant or parenting women invaluable resources through our Standing with You Initiative.
The fact that Loyola Marymount University allowed a Planned Parenthood fundraiser on their Catholic campus is disgraceful—but the pro-life movement has once again exchanged the bad for good by renewing their pro-life group. The LMU VITA group is now energized and ready create a culture of life.
UPDATE: The LMU administration released a statement on the Planned Parenthood fundraiser, saying, "Moving forward, LMU is reexamining and revising its policies and practices regarding student-organized activities to ensure stronger alignment with our mission." According to the school, this was due to the overwhelming outcry from the pro-life community–which included the voices of Students for Life of America– and theologically consistent Catholics. This is the power of the pro-life movement; through speaking up and creating this pro-life group, LMU's school administration is actively working to become more pro-life.
Pro-abortion students on LMU campus are not happy with their school's recommitment to life and have protested the school's statement.  Now, it is the job of LMU's pro-life group to make sure that the LMU administration does not bow to the abortion lobby. Stay strong, LMU pro-lifers; you're doing great!
To start your own SFLA group and take back your campus, click HERE.