From the SFLA Blog
Peaceful Pro-Life Advocates EGGED By Triggered Abortion Activist in Indiana
Kristi Hamrick - 15 Nov 2021
Last week, SFLA Indiana Regional Coordinator Mary Carmen Zakrajsek was praying and sidewalk counseling with pro-life allies outside a local abortion facility when a passer-by, triggered by their witness, accosted them from her vehicle. Not content to verbally assault the peaceful pro-lifers, the woman returned to lob a raw egg at the women before speeding off.
Mary Carmen shares:
I was praying and sidewalk counseling outside an abortion facility downtown in Indianapolis, Clinic for Women, with two high school students. 
A woman slowed her car down as she was driving by and rolled down her window. She was flipping us off while cursing us, criticizing us, calling us horrible, and saying we must have "nothing better to do". I waved and said we would like to talk to her and explain why we were there, but she drove off without listening. 
About ten minutes later, she drove by again, rolled down the passenger side window, and proceeded to throw an egg at us! She then sped off. 
This Fall has been full of opportunities for pro-life witness, including SFLA's See Me Now Fall Tour (which includes an ultrasound bus tour en route to Washington, DC, for oral arguments in the Dobbs v. Jackson Women's Health Supreme Court case! In addition, SFLA President Kristan Hawkins traveled from coast to coast for her Fall Speaking Tour, The Future Is Anti-Abortion: Preparing For A Post-Roe America. But with these opportunities came outbursts – like the one Mary Carmen endured – by triggered abortion advocates who resorted to insults, threats, and even physical violence when faced with the reality of the abortion violence they support.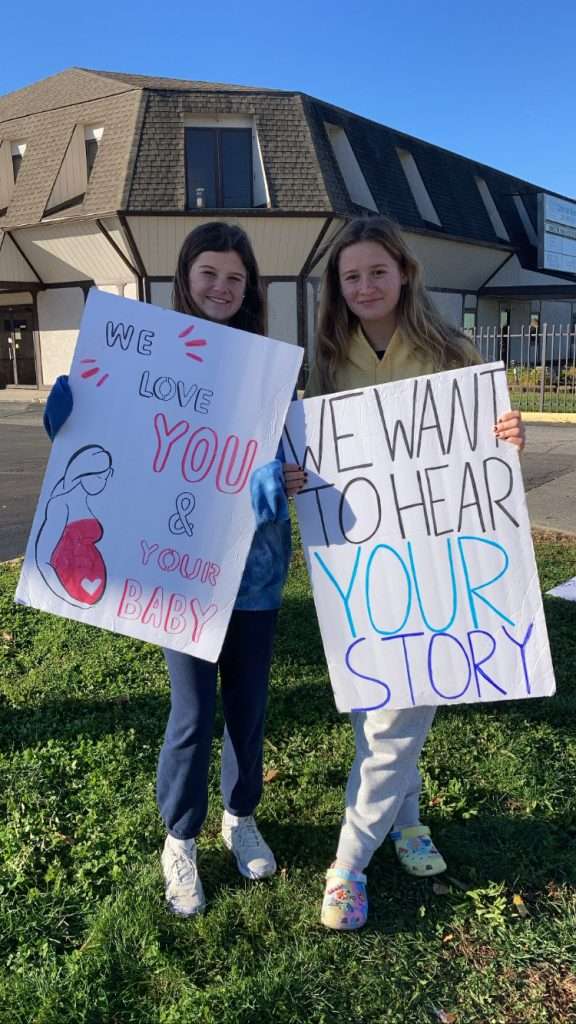 A highlight reel of some of this Fall's bullying and backlash can be found HERE. SFLA will continue to speak the truth about abortion and prepare for the day when it is illegal and unthinkable in our nation.