From the SFLA Blog
It Took Guts for Pro-Life Students to Attend Women's Marches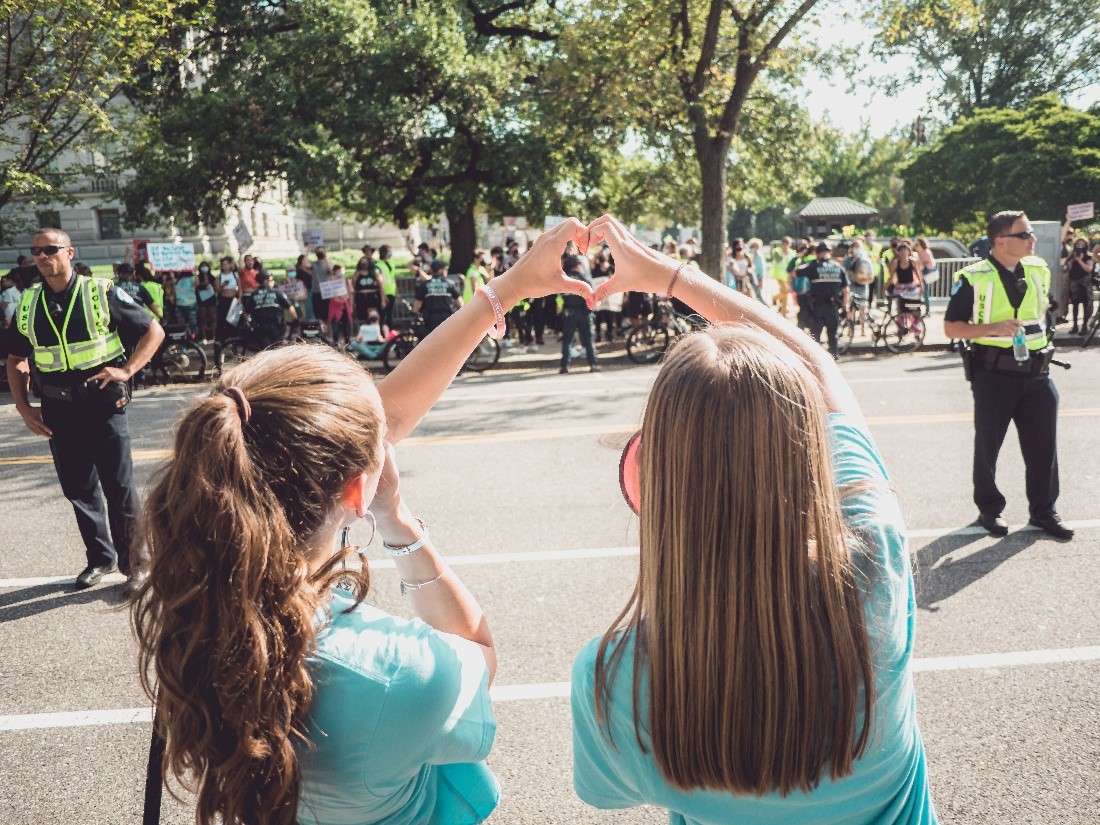 Caroline Wharton - 19 Oct 2021
Ten Students for Life leaders spearheaded counter protests of Women's Marches, or more accurately named pro-abortion marches, across the nation earlier in October. These top students took initiative in their own communities and their own cities to be a voice for the preborn and for pro-life women who were excluded from these events.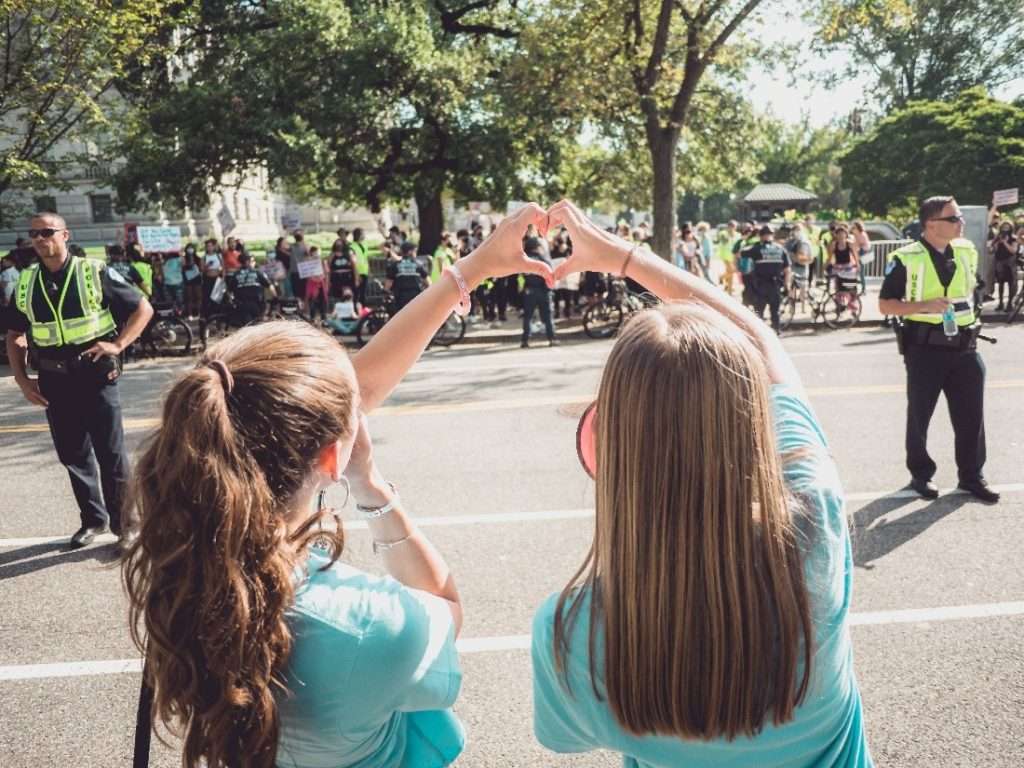 Leading a counter protest of one of the most violent pro-abortion events in the country is not easy. Regardless, these ten brave student leaders rose to the challenge and mobilized a total of 181 pro-life advocates! Though it was many of these students' first event of this magnitude & hostility level, many of them reported a common experience: the Women's March was not about women… it was about abortion. 
Every student who took on a leadership role in these protests is an SFLA Fellow, a student leader who had taken advantage of our training, or otherwise utilized SFLA's  leadership opportunities.
One of SFLA's Student Spokespersons, Jamie Scherdin, led a large group of 27 in Minneapolis who encountered hostile protestors that harassed and assaulted some of the students. One student was hit with a pro-abortion sign while Jamie was run into and had her bullhorn slapped. You can read more here. Although they were treated with verbal and physical aggression, the students remained peaceful, positive, and promoted the pro-life message with hope and love.  
Another Student Spokesperson for SFLA, Grace Rykaczewski, brought seven students from Ryder University to the D.C. Women's March. She was one of many students who were banned by police from joining the March because of her pro-life views. She stated about being banned from marching, "They told us that we aren't allowed to [march] if we disagree with them [on the abortion issue], even though I am a woman." Even after being sidelined from the March, the students still made their voices heard by displaying their signs to the crowd. 
Other participating student leaders included:
Anna Young – Madison, WI

Ben Ice – Indianapolis, IN
Autumn Cramer – Rochester, NY
Elena Lopez – Atlanta, GA
Catherine Byrd – San Antonio, TX
Angelique Clark – Las Vegas, NV
Amy Lawson – Raliegh, NC
Katie Geer – Washington, DC

 
SFLA student leaders always rise to the occasion and rally others around them to make a difference. 
Interested in learning more? Visit www.studentsforlife.org/fellowships or email your SFLA Leadership Initiatives Team at [email protected].