From the SFLA Blog
Did You Know the Supreme Court Just Heard an Abortion Case? Here's What You Need to Know…
Brenna Lewis - 13 Oct 2021
Just yesterday, the Supreme Court heard oral arguments in the case Cameron v. EMW Women's Surgical Center. The entire pro-life movement is very focused right now on another upcoming abortion case, Dobbs v. Jackson Women's Health, but this Cameron case is not insignificant. That is why our team went to the Supreme Court to rally in support. Here's what you need to know about the case…
The Background
FROM SCOTUS BLOG — The case, Cameron v. EMW Women's Surgical Center, arises from a challenge to a Kentucky law, H.B. 454, that generally makes it a crime for doctors to use the "dilation and evacuation" method, the procedure most commonly employed to end a pregnancy during the second trimester. After the Kentucky legislature passed the law in 2018, Kentucky's only abortion clinic and the doctors who perform abortions there went to federal court to challenge its constitutionality. They argued that, because the law effectively outlaws the most common procedure used during the second trimester, it imposes an undue burden on the right to an abortion before the fetus becomes viable – normally somewhere between 22 and 24 weeks.
Cameron went to the Supreme Court in October 2020, asking the justices to weigh in on whether he should have been allowed to intervene and, if so, to send the case back to the lower courts for another look in light of their June 2020 decision in June Medical. In March 2021, the court agreed to take up only the procedural question.
In the Supreme Court, Cameron framed the case as a "dispute about a State's sovereign ability to defend its laws." Under Kentucky law, he stressed, the attorney general has "the authority to defend state law when no other official will." Moreover, he had filed his motion to intervene to defend the law before any appellate deadlines had run, so that his motion – which, he observed, Friedlander did not oppose – "asked only to exhaust the preexisting appellate remedies by pursuing rehearing and, if necessary, a writ of certiorari." Therefore, he suggested, his motion "functioned to hand off the defense of Kentucky's law from one state official to another before any appellate deadlines ran."
Arizona and 22 other states filed a "friend of the court" brief supporting Cameron in which they described the question presented by the case as one "of profound substantive importance to our democratic system of governance." "States," they wrote, "have a compelling and indisputable sovereign interest in defending the constitutionality of their laws when challenged in federal court."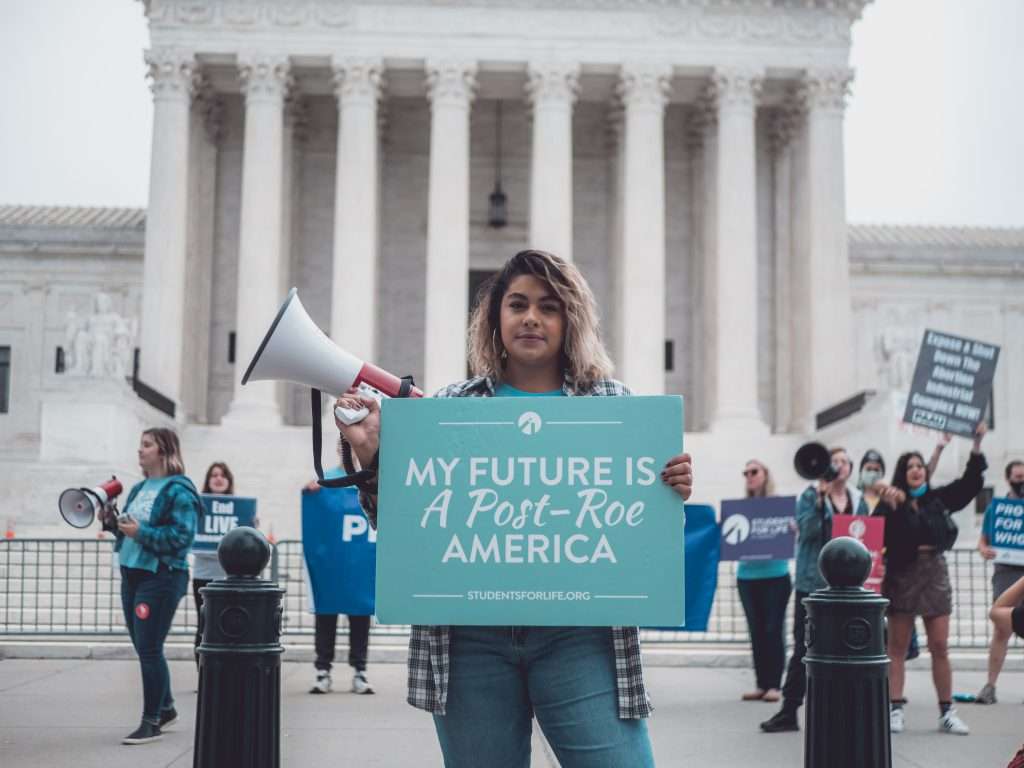 The Takeaways for the Pro-Life Movement
We, via AG Cameron, are fighting for the right to protect preborn life in law.
We don't just want to pass pro-life laws (and this was a record-breaking year with more than 100 laws passed – according to the Guttmacher Institute). We want those laws to go to work. Without enforcement, laws are meaningless.
The state of Texas and state of Kentucky have the same problem – what to do when public officials REFUSE to do their jobs and defend life in law.
In Texas, they decided to empower people – a citizen's arrest of sorts – because of the difficulty of getting past judicial and prosecutorial bias.
In Kentucky, the Attorney General stepped up when a Democratic Governor refused to defend a pro-life law signed by a Republican predecessor.
That law said that dismemberment abortions later in pregnancy are so horrifying and inhumane, causing a preborn baby great pain, that the procedure should be banned.
We know from medical studies that preborn babies can feel pain AS EARLY AS 12 WEEKS so the people of Kentucky were right to reject dismemberment abortions.
But given the dereliction of duty from some in the executive, legislative and judicial branches, we need to expand the pools of pro-life champions, empowered to act.
We applaud Attorney General Daniel Cameron for his leadership … HE IS FIGHTING FOR THE RIGHT TO PROTECT LIFE IN LAW.