From the SFLA Blog
Mayor of St. Louis: 'I Like Abortion Because It Brings Funding Into Our City'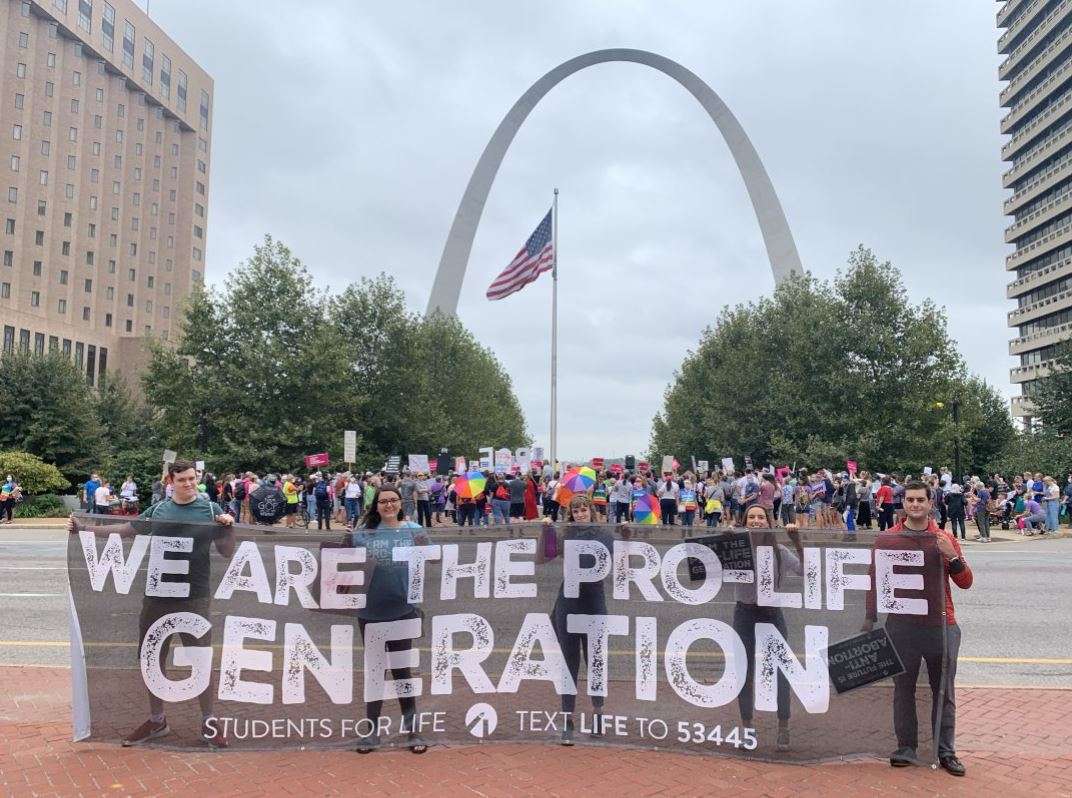 Brenna Lewis - 06 Oct 2021
Since Texas passed Senate Bill 8 or the "Heartbeat Bill," pro-abortion activists have been hosting "Stop the Bans" rallies throughout the country. Students for Life of America leaders were on the ground in Saint Louis and Chicago to respond to these protests and show that the Pro-Life Generation will not give up the ground it has recently gained.  
Saint Louis, Missouri
Dozens of abortion supporters rallied for abortion at the Old Courthouse downtown. Among these protesters were two prominent city figures—St. Louis City Mayor Tishaura Jones and Representative Cori Bush. Both women spoke at the podium on the steps of the courthouse, advocating for abortion. Mayor Jones commented on how abortion brings funding into the city, demonstrating that abortion supporters see dollar signs where pro-life advocates see dismembered babies and damaged women.  
Ironically, both women also made comments about "inhumanity." The Pro-Life Generation understands that abortion is an inhumane, immoral practice- akin to child sacrifice, as the Archbishop of San Francisco said earlier this week. However, these abortion supporters were ironically referring to the abortion bans as inhumane- which is like saying making contract killing (assassins or hitmen) illegal is inhumane.  
During the rally, several Planned Parenthood "clinic escorts" blocked SFLA students and Lucy Gonzalez, the Missouri-Arkansas Regional Coordinator, from walking across one end of the sidewalk to the other. SFLA attendees also received many insults, including a man telling Lucy, "If there is a God, He hates you."   
Another protestor asked Gonzalez, "What do you pro-lifers do after the baby is born?"  
Gonzalez promptly told her about the support SFLA offers women, specifically through SFLA's program  Standing With You. Through this initiative, women can get free, confidential help with finding resources before and after their baby is born. This is just one of countless resources for parenting women and men. When Gonzalez asked the pro-abortion woman what she does for women after having their babies, she turned the other way and rolled her eyes. 
In spite of the ugly situation faced in St. Louis, Gonzalez said,  
"It's so empowering to have these encounters, even if they seem negative. It reminds me of why I'm doing what I'm doing—to stand up in the face of adversity and fight for the dignity of the preborn!" 
Chicago, Illinois
Planned Parenthood of Illinois gathered a small group of pro-abortion activists in Federal Plaza to protest. Sarah Michalak, SFLA's Upper Midwest Regional Coordinator, protested alongside Pro-Life Action League and other members of the Pro-Life Generation to share the truth about abortion.
At the event, many people came up to scream, call names, and play drums in the pro-lifers' faces. SFLA's response was to highlight the reality that abortion ends a human life and that women are harmed by abortion every day. They key difference? We do so calmly and peacefully.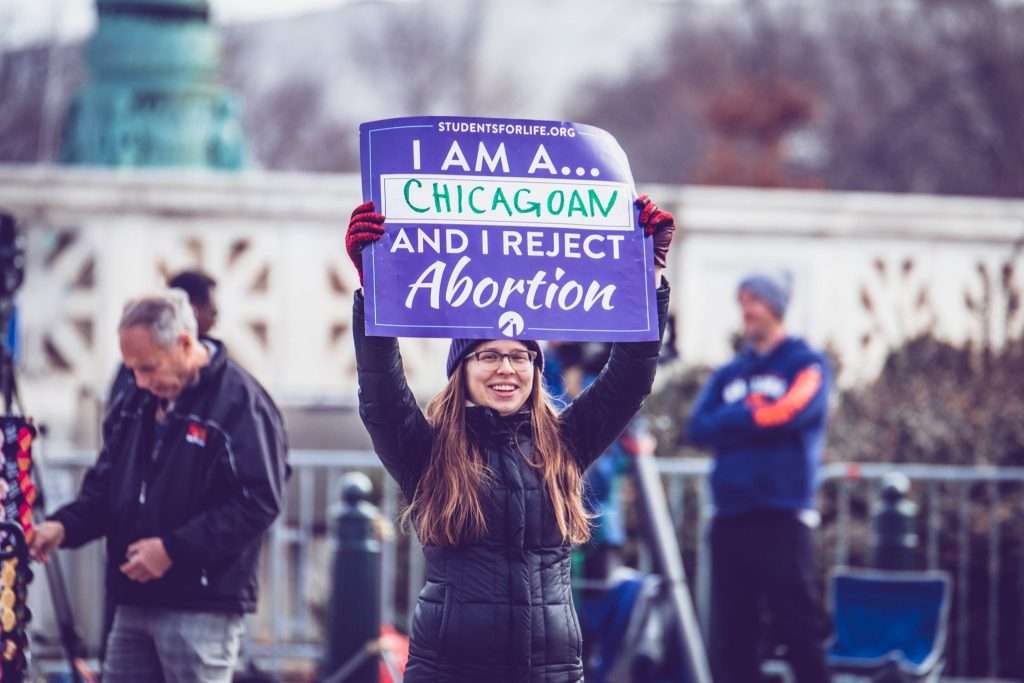 Sarah Michalak was interviewed by ABC 7 Chicago and answered some tough questions about the Texas law. The interviewer asked Michalak if she thought the law was extreme because it did not make exceptions for rape and incest. This is a very important question that everyone in the Pro-Life Generation should be prepared to answer. Michalak stated, 
"Rape is one of the worst things that can happen to anyone. A woman who has been sexually assaulted deserves love and healing. She has been traumatized. Abortion does not heal rape. Abortion is an act of violence that harms women emotionally, psychologically, and physically. Abortion is not a quick fix to the trauma of rape. Women deserve so much better than that."  
Michalak went on to address the characterization of the new Texas law as "extreme."  In contrast to Texas, Illinois allows abortion all nine months of pregnancy for any reason. Illinois' abortion law is very extreme and one that most Americans do not agree with. Texas, however, is taking necessary steps to protect human life in the womb. Protecting the innocent from violence is the work of a just, civil society; ending the life of the innocent for convenience and financial gain is the work of an extremely evil society.  
So, who's law really is more extreme: Texas or Illinois?
The abortion lobby is scrambling to respond to Texas' new Heartbeat Bill. As they protest abortion limits, SFLA will continue to counter-protest. The Pro-Life Generation will not stop fighting and pushing to create abortion free cities. We are ready for a post-Roe America, and we will continue to fight for women and children in need.