From the SFLA Blog
A Post-Roe America Has Never Been Closer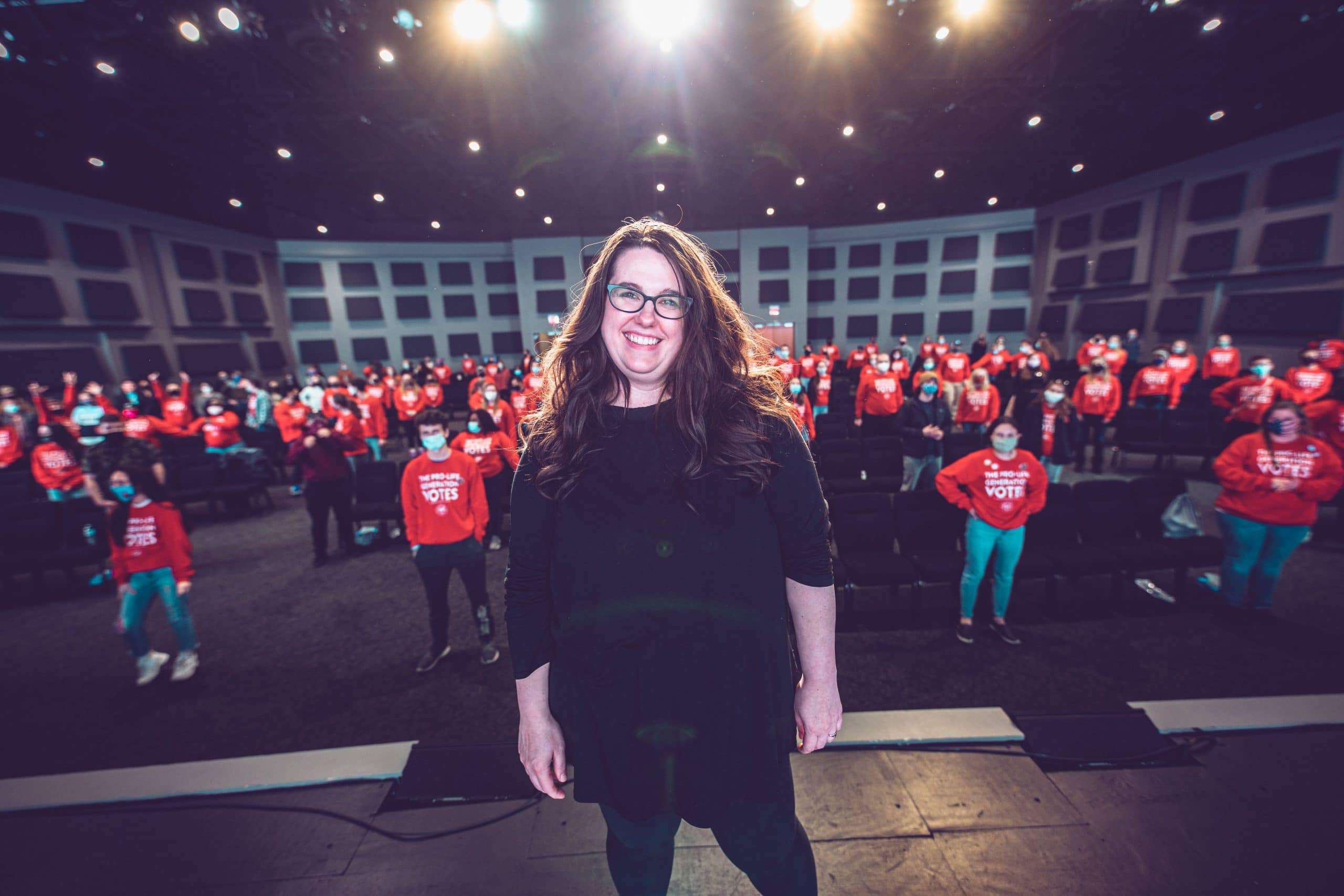 Kristan Hawkins - 13 Sep 2021
With the ever-increasing agitation of abortion supporters in cities across the nation and Vice President Kamala Harris calling to codify Roe v. Wade in the wake of the Texas Heartbeat Bill going into effect, the pro-life movement must take a stand. It's put up or shut up time.
Click here to sign the PROTECT LIFE NOW! Petition to state legislators. This petition urges state legislators to introduce and fight to pass pro-life legislation like the Heartbeat Bill, a Life at Conception Act, or a ban on chemical abortions, which should start saving lives immediately. With the passage of each bill, more pressure will be put on the Supreme Court to end Roe completely. After all, at least five Justices on the Supreme Court have signaled they're willing to revisit Roe v. Wade – IF pro-lifers can send a loud moral outcry against abortion.
The good news is, Students for Life Action has legislators contacting the team almost daily asking for help and advice. But there's plenty more to be done. The moment we've been waiting for is here. A post-Roe America is very nearly a reality. The media knows it. And the Abortion Lobby knows it.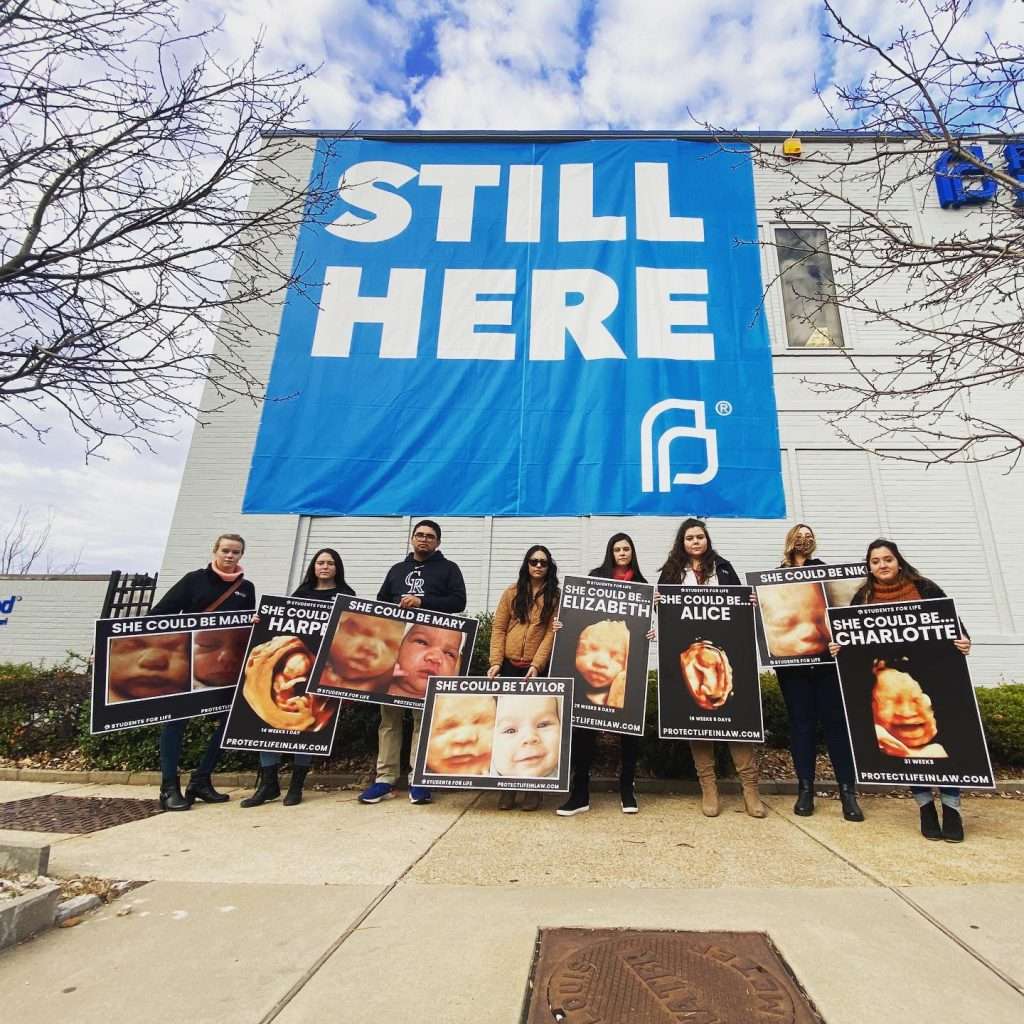 We just wrapped up one of the most successful state legislative seasons the pro-life movement has ever seen. The passage of Texas' life-saving Heartbeat Bill, for now, looks like the biggest victory as I write you. And we estimate roughly 150 lives will be saved in Texas every day it remains standing.
During the heat of that battle, Students for Life Action had team members on the ground in Texas for months.  Students from 90+ student groups in Texas testified and lobbied on behalf of this bill's passage multiple times. The pro-abortion media in Texas HATED the Pro-Life Generation's presence during this fight.
Since many of Students for Life Action activists are young women, the Abortion Lobby's lie that you have to be pro-abortion to be "pro-woman" was definitely exposed. When the Abortion Lobby protested the passage of this bill this spring, Students for Life Action organized a counter event that gained national attention. Pictures of Students for Life Action students appear in almost every news article about Texas' Heartbeat Bill.
There were also major victories in…
Arkansas, where the Unborn Child Protection Act was signed into law. The only exception for abortion under this bill is the life of the mother. All in all, Students for Life Action generated over 4,700 voter emails into the capital and the Governor's mansion in favor of the bill.

And it wasn't just emails. Students for Life Action made phone calls to over 42,000 pro-lifers in Arkansas, urging them to contact their state legislators and sent over 130,000 personal text messages to pro-lifers in targeted Senate districts as well.

The bill sponsor, Senator Jason Rapert (R-Conway), said Students for Life Action's efforts were key to stopping weak-kneed legislative leadership from killing the bill.
Kansas, where Students for Life Action helped to pass the Value them Both Amendment, which makes it clear the state Constitution does not guarantee abortion after a long, drawn-out fight.

In 2020, four Republicans voted to sustain the pro-abortion Democrat Governor's veto of this bill. So, Students for Life Action went to work in GOP primaries to ensure the pro-life movement in Kansas knew exactly who the saboteurs were.

Arguably the chief ringleader of the pro-abortion Republicans was State Representative Jan Kessinger (R-Overland Park) who was defeated by pro-life Republican Jane Dirks in the 2020 primaries. That victory showed Republicans that the pro-life movement means business. They can either work with us to protect life, or we will find someone who will.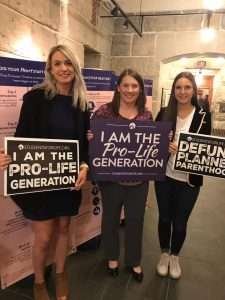 Despite that victory in 2020, the vote count showed that we were still one vote shy from passing the Value Them Both Amendment because one State Senator, Dennis Pyle (R-Hiawatha) would mysteriously fail to show up every time the bill was taken up. One of his fellow legislators actually recorded a Facebook video and called him out on this nonsense, which Students for Life Action promptly sent out to 11,000 of Senator Pyle's pro-life constituents via text.
Immediately after, Senator Pyle decided he could no longer hide, showed up and voted to pass this amendment, and provided the veto-proof majority that was needed.
In addition to all of this, Students for Life Action has helped to pass Chemical Abortion Bans in Arizona, Iowa, Indiana, Montana, Ohio, and Oklahoma as well.
All in all, during the 2021 legislative session, Students for Life Action:
Tracked 300 bills;
Engaged in state legislative fights in 27 states;
Testified more than 30 times;
Hosted 25 lobby days;
Cranked out 1.5 million patch-thru calls;
Sent 470,000 personal text messages to constituents urging them to contact their legislators;
Generated over 129,000 emails to state legislators; and
Passed 24 pieces of pro-life legislation.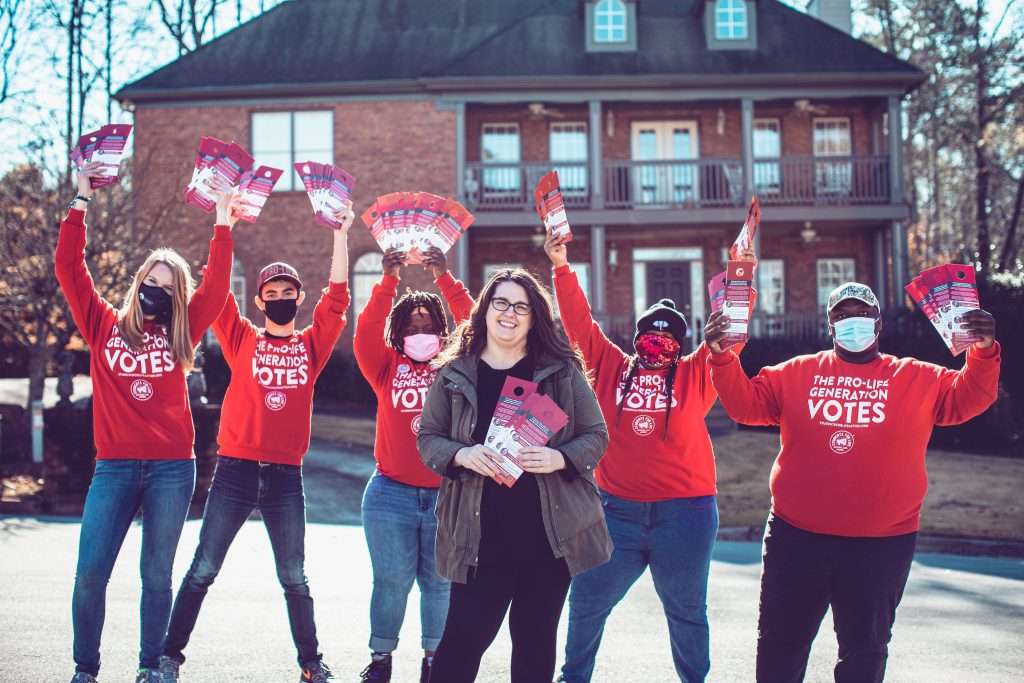 In fact, as state legislative sessions were drawing to a close in late April, The Hill noted in a headline, "More Abortion Restrictions Passed This Week Compared to Any Week in the Last Decade:  Analysis." Not bad for a "student group," right? Young people provide Students for Life Action with the broad, national grassroots presence needed to be able to engage in state legislative fights across all 50 states.
But Students for Life Action also has a strong legislative team, legislative allies in dozens of states, and a flood of long-time grassroots activists and supporters who are attracted to our energy, our effectiveness, and winning mentality. And that winning mentality is only getting more contagious after the Supreme Court refused to strike down's Texas' Heartbeat Bill.
But the stakes right now are higher than ever. It's why signing the PROTECT LIFE NOW petition is so important. It urges state legislators to introduce, co-sponsor, vote "YES!", and do everything in their power to PASS pro-life legislation this coming session. The pro-life movement has a limited window of time to prove to the U.S. Supreme Court that pro-lifers have the momentum.