From the SFLA Blog
Students for Life Fellows are Already Kicking Butt This School Year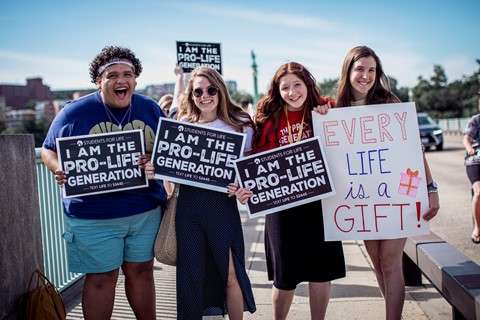 Caroline Wharton - 15 Sep 2021
A new school year is in full swing and pro-life student leaders who are involved with Students for Life of America Fellowship programs are already making huge strides to create a culture of life on their campuses. The mission of SFLA's Leadership Fellowships is to raise up the next generation of pro-life leaders – and it is happening nationwide!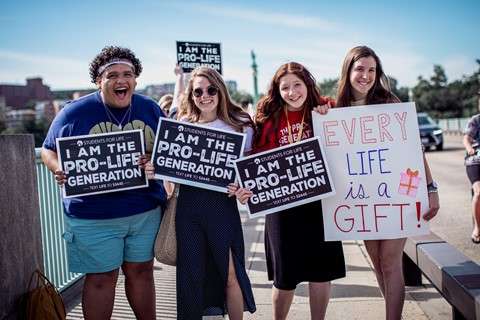 SFLA Fellows who lead their Students for Life groups started the year strong with nearly 350 new students joining group kick-off meetings! The attendance success was seen nationwide. The group at Ouachita Baptist University doubled what the group leaders anticipated. Another student group in Forsyth County, North Carolina hosted over 150 students at their first event of the school year. Notre Dame Right to Life had 130 new students show up to their first meeting.
Merlot Shorey, a Christian Leadership Fellow, shared, "We're so excited to be seeing students so pumped to be a part of the pro-life movement!" Their group has already raised $1,500 for a mother in need. 
In addition to starting the year off strong with group recruitment, they are also changing minds and adding to the Pro-Life Generation. Jamie Scherdin, an SFLA Student Spokesperson, had one student join her group who told her that seeing the pain that abortion caused their friend led them to become pro-life.  
With such a fantastic start, the rest of the year is bound to be more of the same. Students for Life groups are a terrific way to find people who are like-minded with a passion to protect women and save preborn lives. If you are a pro-life student and not yet involved in a pro-life group on your campus, email [yourstate]@studentsforlife.org.