From the SFLA Blog
Should Pro-Abortion Politicians be Allowed to Receive Communion at Church? Take Action With Us…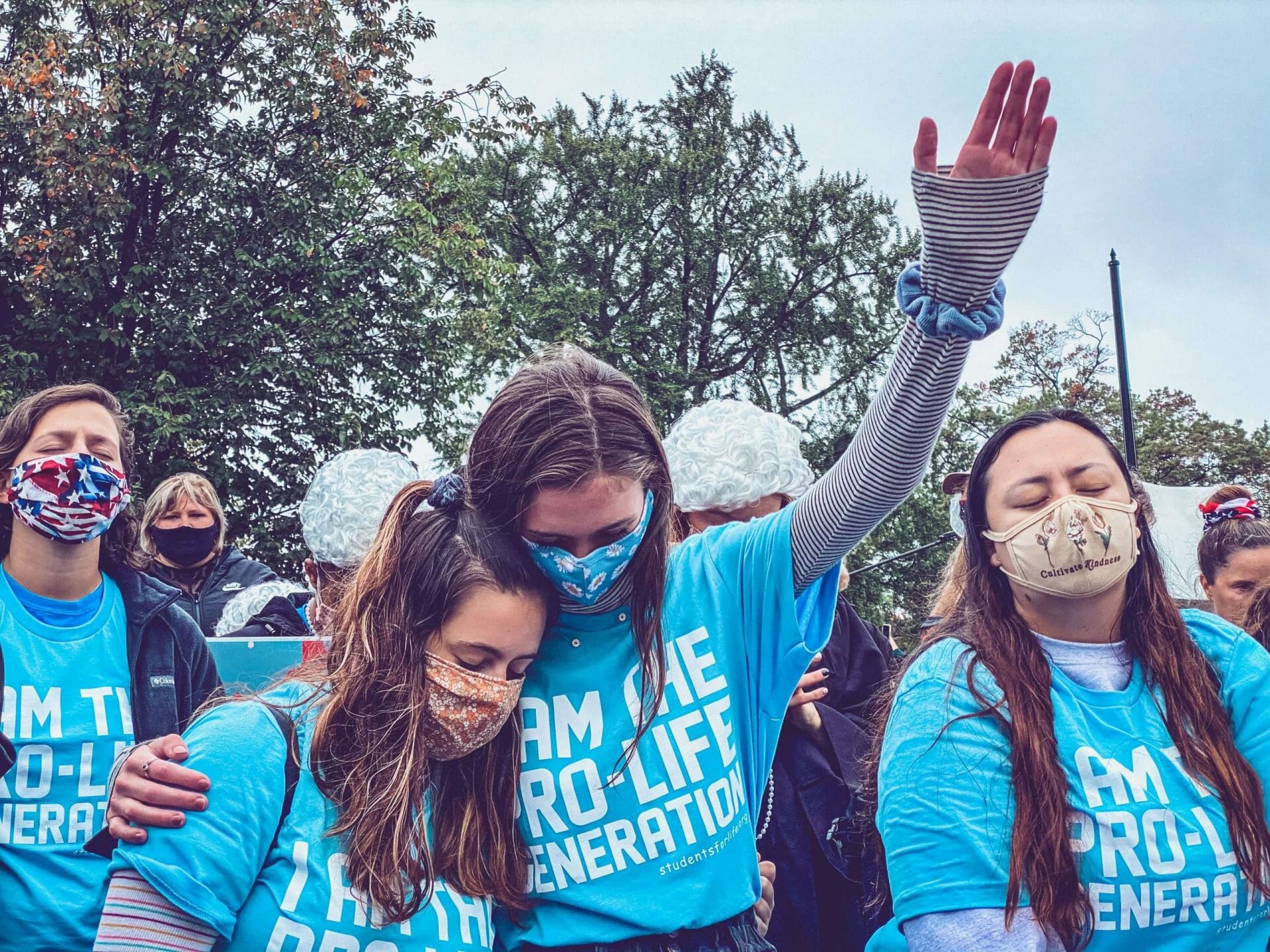 Brenna Lewis - 12 Jun 2021
Students for Life is rallying to Fight for Life & Faith on Wednesday, June 16th. Click here to join us! 
Not many people know the demographic makeup of American women who have abortions. The data is fairly shocking. According to the Guttmacher Institute (Planned Parenthood's research arm), 54% of women who pay for abortions self-identify as practicing Christians. 
Practicing Christians… meaning Catholics and Protestants who attend church and actively participate in their faith.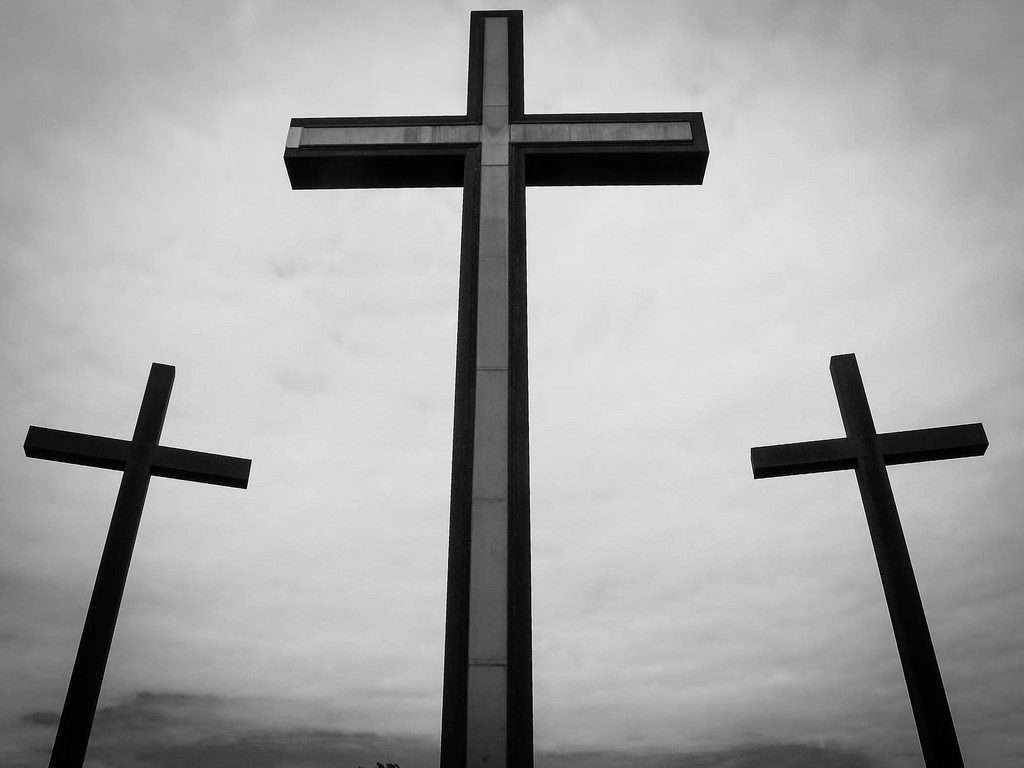 If we ever hope to abolish abortion in our nation, we must convince Christian women to stop having them. The question is, why are the majority of abortion customers Christian? 
The answer: they aren't being guided by their faith leaders. Priests, pastors, or even higher-ups in church leadership are dropping the ball, or, in some egregious cases, even running it in the wrong direction. We have to get the leaders of our churches to stand up and say what abortion really is…violence against human beings which violates the fundamental belief that every human person has intrinsic dignity and value…AND hold them accountable for guiding their flock. 
And it starts with demanding that church leaders to hold public officials like President Joe Biden and Speaker Nancy Pelosi, who profess their Catholic faith to woo voters while simultaneously supporting and voting for abortion, accountable.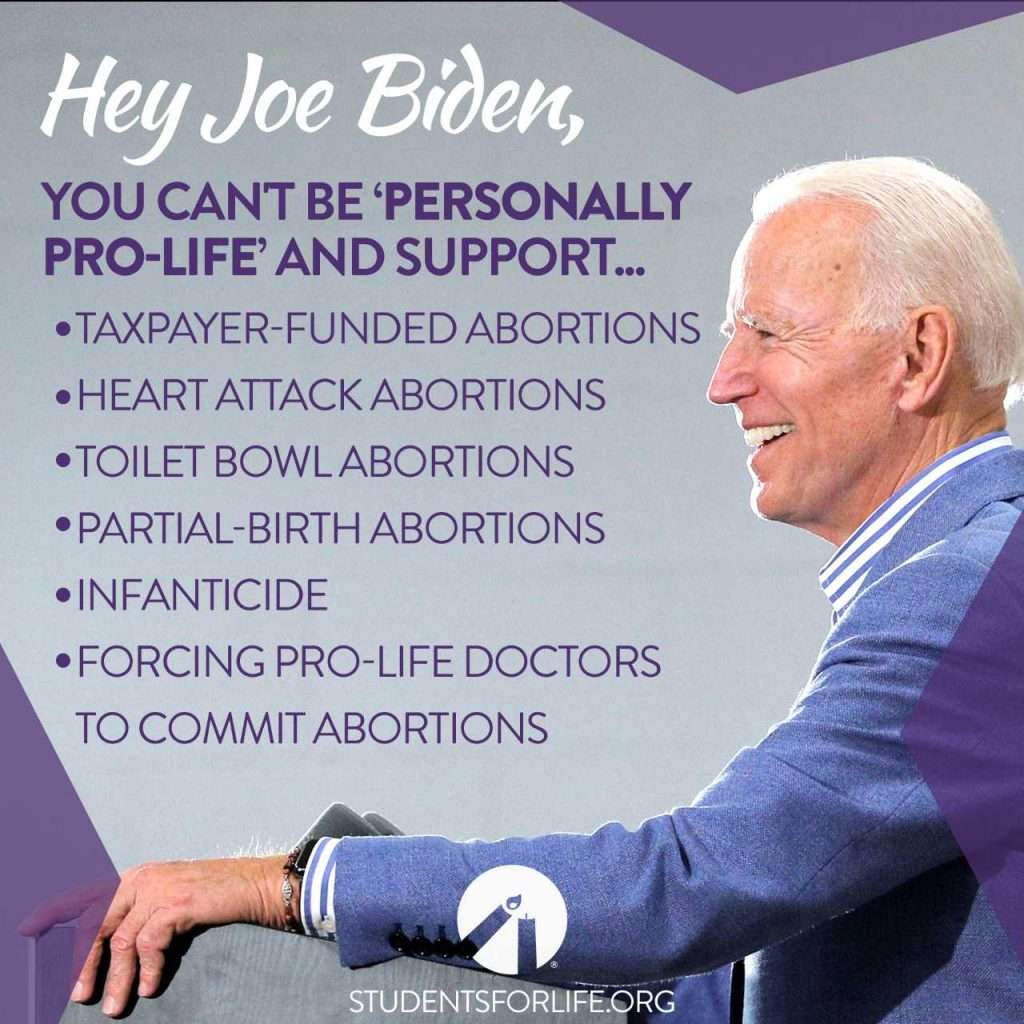 Click here to join our rallies on Wednesday, June 16th!  
For example, President Biden recently introduced his budget plan to the United State Congress and, for the first time in more than four decades, left out the Hyde Amendment from it. That means it will force every American to pay for abortions, up until the moment of birth. In April, when President Biden's White House Spokesperson was asked how President Biden can call himself a faithful Catholic while supporting taxpayer funded research on aborted babies, she replied, "We respectfully disagree." (Read more about President Biden's First 100 Anti-Life Days here.) 
Next week, the most influential assembly of the Catholic hierarchy in the United States, the U.S. Conference of Catholic Bishops (USCCB), will decide whether or not to discuss what priests should do when Catholics insist on receiving Holy Communion despite publicly supporting abortion, which is strictly forbidden by the Catholic Church. 
In advance of next week's important Bishop meeting, a massive PR campaign has been launched by the abortion lobby to pressure the Catholic Church to stay silent on this issue.  
This is unacceptable, and Students for Life is taking a stand. 
Catholics and Christians of all faiths backgrounds will be gathering in select cities on NOON (local time) on Wednesday, June 16th for Fight for Life & Faith Rallies to urge all Catholic Bishops and clergy to follow their faith and protect the preborn.  
Click here to join our rallies on Wednesday, June 16th! 
Here are the Bishops We'll Be Thanking…
We'll be gathering at the following locations to thank the following Bishops for their commitment to this crucial tenet of the faith and urge them to continue taking courageous, faithful action to protect the preborn. 
Cardinal Timothy Dolan

 

Location

: St. Patrick's Cathedral (5th Ave, New York, NY)

 

Time

: 12:00PM ET

 
Archbishop Jose Gomez 

 

Location

: The Cathedral of Our Lady of the Angels (555 W Temple St, Los Angeles, CA)

 

Time

: 12:00PM PT

 
Bishop Joseph Strickland

 

Location

: Diocesan Chancery (1015 E. Southeast Loop 323, Tyler, TX)

 

Time

: 12:00PM CT

 
Archbishop Joseph Naumann

 

Location

: Saint Peters Cathedral (409 N 15th St, Kansas City, KS)

 

Time

: 12:00PM CT

 
Archbishop Salvatore Cordileone

 

Location

: Cathedral of Saint Mary of the Assumption (1111 Gough St, San Francisco, CA)

 

Time

: 12:00PM PT

 
Here are the Bishops We'll Be Encouraging…
Unfortunately, some Bishops have been working to stall and stifle efforts by their fellows to address the scandal of radical, pro-abortion politicians receiving the sacrament of Communion, leading to confusion among Christians worldwide. We'll be gathering at the following locations to urge these Bishops reevaluate their views and uphold this crucial tenet of the faith and to defend the lives of the most vulnerable in their dioceses. 
Cardinal Blase Cupich

 

Location

: Holy Name Cathedral (730 N Wabash Ave, Chicago, IL)

 

Time

: 12:00PM CT

 
Cardinal Wilton Gregory

 

Location

: Basilica of the Immaculate Conception (400 Michigan Ave NE, Washington, DC)

 

Time

: 12:00PM ET

 
As one of the most powerful bodies of Christian leaders on the world stage, it is the USCCB's responsibility to shepherd believers toward the truth, defend the Christian faith, and protect the innocent lives made in God's image. And some of these Catholic Bishops need a little reminding of those responsibilities. 
Take Action!
Here's how you can join this effort: 
 
RSVP 

NOW to attend one of our

Fight for Life & Faith Rallies

 on 

Wednesday, June 16th

 or tune in to 

our

 Facebook Live coverage

 at 12:45 pm EST. 

Send an e-mail ASAP to Archbishop Gomez,

the President of the USCCB,

 encouraging him to acknowledge this issue with his fellow 

B

ishops and continue defending the Christian faith & human life. 

Print out

our 

Pro-Life Collection Basket Slip

 here

, fill in the blanks, and drop it in your church collection basket over the weekend.

 

(We have a Catholic and Evangelical version!)

 

This message will convey to your pastor how crucial it is now more than ever that church leadership boldly upholds the teachings of the faith.