From the SFLA Blog
What the Fight for Life Looks Like on Christian College Campuses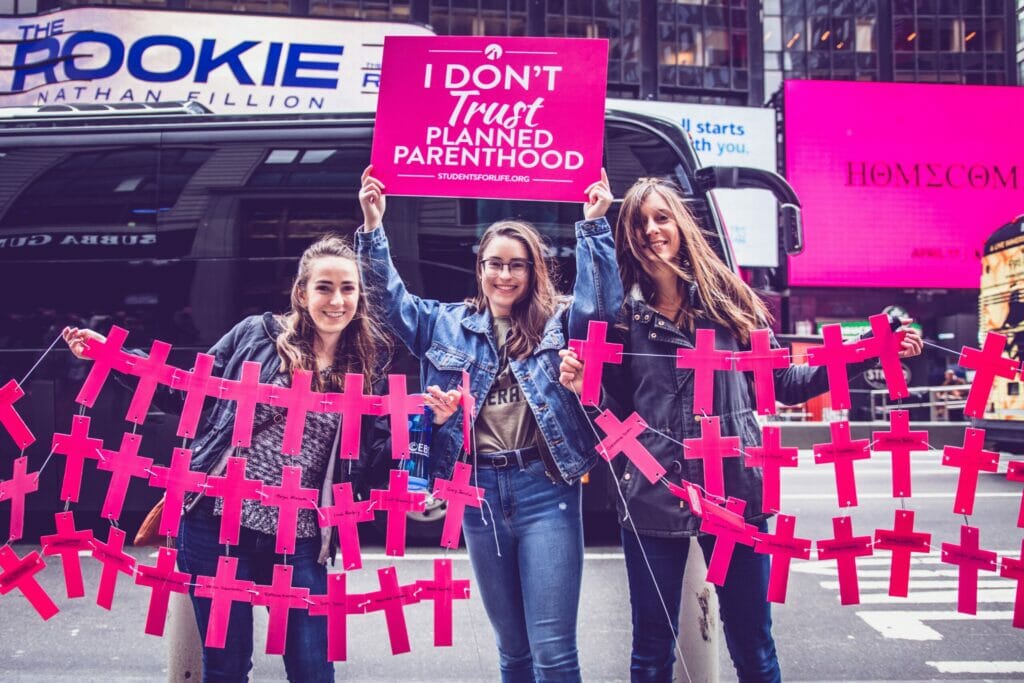 Mary Briganti - 02 Dec 2020
This year, we have fourteen passionately pro-life students from all over the country participating in the Christian Leadership Fellowship, a special Students for Life program just for leaders at Christian colleges. Each Fellow is developing a major project to serve women and children and abolish abortion in their community. Here is a glimpse of some of their plans for the upcoming school year!
Bailee Jo Brown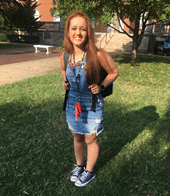 Bailee Jo Brown, a nursing student at Oklahoma Baptist University, will be speaking to Christian High Schools on the issue of abortion. After growing up attending Christian school, she realized that she learned more about abortion through personal research outside the classroom instead of learning it as part of their Christian curriculum. Bailee is passionate about the need for Christian high school students to be educated on how to defend the pro-life position. She has found that many parents assume that pro-life values are taught in school or even at churches and youth groups. Bailee's goal this year is to go to at least three Christian high schools in Oklahoma, and educate the students on abortion and help them learn to answer the hard questions.
Silvia Maresca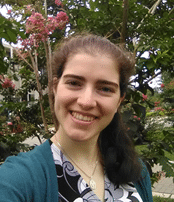 Silvia Maresca is a senior at Seton Hall University (South Orange, NJ). Her project this year is to construct a monument for the preborn on her campus in front of the University Chapel. Her plan is to work with a local artist who can help construct the monument and brainstorm with the other Students for Life members on potential designs. In addition to the design plans, this project will require a good deal of fundraising from the local Christian community. Together with the support of Campus Ministry, she will plot out an area of campus near the Chapel and plant perennials around where it will be displayed. In the spring semester, there will be an unveiling ceremony and blessing.
Skylar Case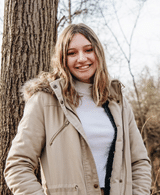 Skylar Case is an incoming freshman at Cairn University (Langhorne, PA), a Christian university that does not currently have a pro-life group on campus. Skylar's project this year will revolve around starting a new Students for Life group on her campus and establishing an exuberant pro-life presence in her community. To kick off her group, she is organizing a two-day summit. She is planning for different pastors, professors, and even the president of the university to speak on being pro-life from a Christian perspective! She is also partnering with the local pregnancy center to have them attend the event and share a list of donations so that the school can help provide for the mothers they serve. Skylar's goal is to open the eyes of students and faculty at the school to the horrors of abortion and the many ways they can make a difference.
Lauren Marlowe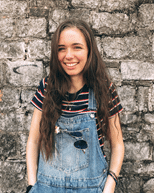 Lauren Marlowe of Liberty University (Lynchburg, VA) is planning to launch a pro-life clothing brand! She and her friends have noticed a decent amount of people who sell pro-life and conservative apparel, but none that target college-aged students with trendier styles. She says she "has always thought that if there were more cute and stylish pro-life clothes (specifically targeting the trends that youth follow), students would feel more confident wearing them and sharing their pro-life beliefs with others!" Lauren is hoping to see students at her school become more comfortable embracing their pro-life views, and that students at secular schools will feel encouraged to use fashion as an outlet to be more outspoken about the pro-life movement as well. She has created the prints, gotten prototypes, designed the website, and made the marketing schedule for the year. She is now working on the promotional materials and should be ready to start selling by the beginning of the semester!
To learn more about the Christian Leadership Fellowship, click here.