From the SFLA Blog
Catholic Marquette University Boasts About Alumni Working At Planned Parenthood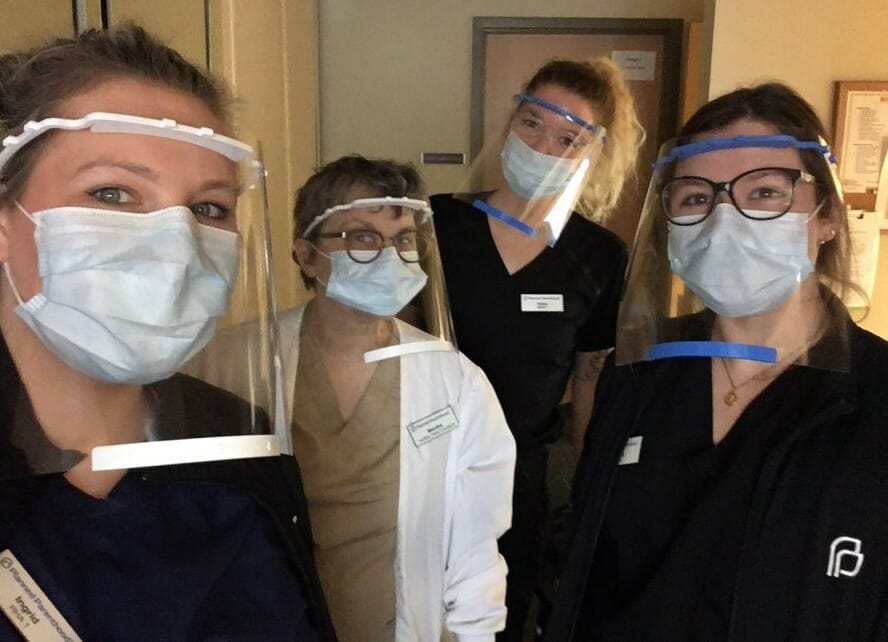 Brenna Lewis - 20 Apr 2020
UPDATE: An e-mail from the university on 4/21 stated that the person in the photo was an alumni, not a student. The title and article have been updated to reflect that. The university did not respond to our question about if the university grants internship credits to students that intern at Planned Parenthood.
Marquette University, a Catholic university in Milwaukee, Wisconsin, recently tweeted about an alumni of theirs who was working in a "health clinic." They used their normal hashtags "#BeTheDifference" and "#WeAreMarquette" on the tweet from the university's official Twitter account?
The problem–you can clearly see on the photo that the so-called "health clinic" is really Planned Parenthood. As in the country's number one abortion vendor.
https://twitter.com/MarquetteU/status/1251645065061109761
Here are the screenshots in case the above tweet is deleted, which it should be.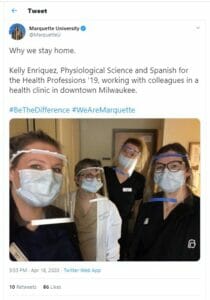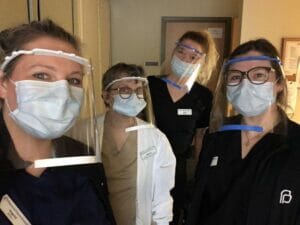 Kristan Hawkins, president of Students for Life of America, criticized the university. She stated, "Christian universities have a unique mission to ensure their students understand and fight for the dignity of the preborn and the sanctity of human life. Marquette should be ashamed of itself for promoting Planned Parenthood and for thinking that they should be proud that a student works for the nation's largest abortion vendor."
It's unclear if the alumni is receiving internship credit for working at Planned Parenthood, but it is possible. The department website for her major lists opportunities for receiving credit for internships.
Students for Life and Students for Life Action have been active in trying to sever the relationship between Christian universities and Planned Parenthood. We successfully convinced Seattle University, Edgewood College, and the College of St. Scholastica to remove Planned Parenthood from its websites. We also pushed for Notre Dame-Maryland to distance itself from an event where former Planned Parenthood CEO Cecile Richards was slated to speak. That event was canceled due to the coronavirus.
Marquette University has previously stood up for pro-life beliefs. In 2016, the conservative organization YAF put up a 'Memorial for the Unborn', but that was vandalized by pro-choicers. The university condemned the attack on the pro-life display.