From the SFLA Blog
Georgia Tech Student Government Says Alveda King Is 'Too Religious' For Their Campus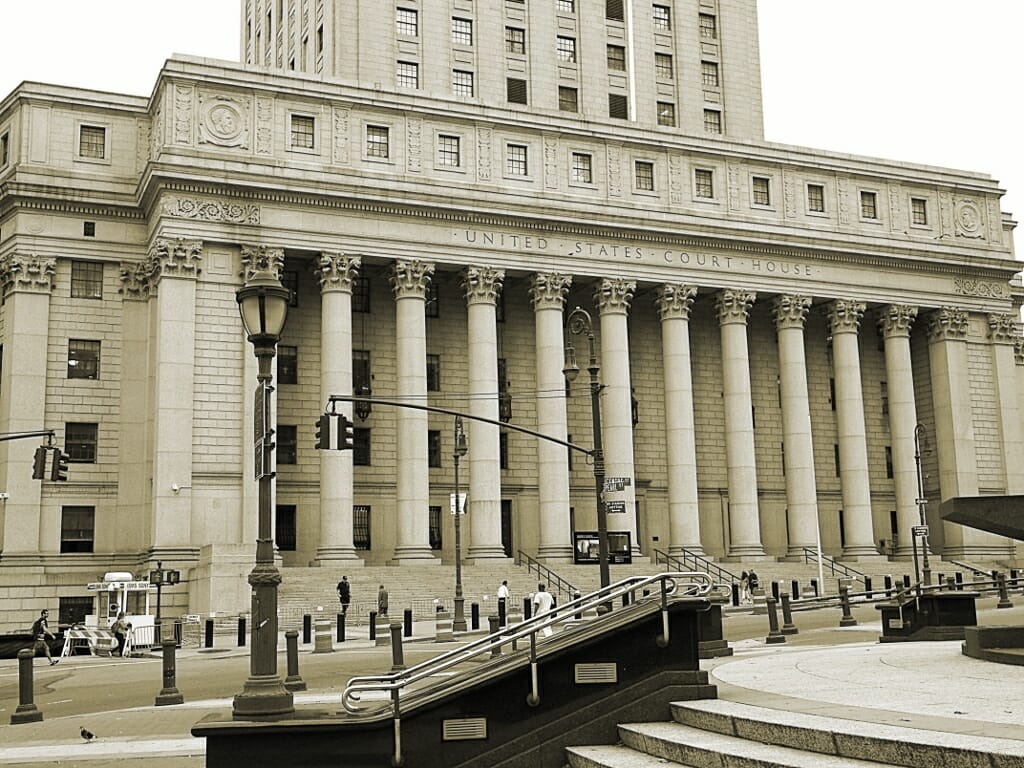 Brenna Lewis - 02 Apr 2020
"Viewpoint discrimination against those who are pro-life or pro-faith cannot be tolerated," said SFLA's Kristan Hawkins. "The Constitution is clear that public universities can't engage in the type of discrimination that has taken place at Georgia Tech." 
WASHINGTON D.C./ATLANTA, GA (04-01-2020) – Students for Life of America's Georgia Tech group will be represented by Alliance Defending Freedom in a lawsuit filed this week because student fees were recently denied to the students when Dr. Alveda King was invited to speak. The niece of the well-known Baptist minister and civil rights icon Dr. Martin Luther King was not acceptable to the school because she was "inherently religious."
"Viewpoint discrimination against those who are pro-life or pro-faith cannot be tolerated, and Students for Life of America stands with our students as they face discrimination for their convictions. Courageous student leaders across the country face real opposition from their schools because they choose to speak for the defenseless and want to peacefully educate their fellow students about the human rights issue of our day," said Students for Life of America President Kristan Hawkins. "The Constitution is clear that public universities can't engage in the type of discrimination that has taken place at Georgia Tech."
Read more here about the students' efforts to host their pro-life event.
ADF noted in their announcement about the suit that bias against faith was central to the opposition, reporting:
In the summer of last year, Students for Life at Georgia Tech submitted a request to the Student Government Association for funding the King event out of the pool of mandatory student activity fees available for such events. Such requests are routinely "fast-tracked" without any discussion, but when Students for Life club member Brian Cochran presented his request to the graduate and undergraduate houses of the SGA, they interrogated him on the content and viewpoints that Students for Life and King would present at the event.
SGA members stated that, because King has been involved in religious ministries, her life was "inherently religious," and they could not separate that from the event about civil rights and abortion and would thus deny the application. They expressed concern that some students may be offended by King's presence on campus and viewpoints she had expressed.
"Public universities are supposed to be the marketplace of ideas, but that marketplace can't function if a university grants funding only to student groups whose views the university favors," said ADF Legal Counsel Caleb Dalton. "Georgia Tech's policy allowed discrimination against Ms. King because she was accused of leading an 'inherently religious' life. Under such a standard, MLK himself would not be welcome on campus. The Supreme Court made it clear 20 years ago that if public universities wish to force students to pay student activity fees, then those universities have a duty to ensure that the funds are distributed in a viewpoint-neutral manner."
To read more about the 9 common violations of student free speech in a Wall Street Journal op-ed from Hawkins, click here.
For interviews, please contact Kristi Hamrick at [email protected].
–30—
Students for Life of America is the nation's largest pro-life student organization with over 1,225 student groups on high school and college campuses across the country.
The ADF Center for Academic Freedom is dedicated to ensuring freedom of speech and association for students and faculty so that everyone can freely participate in the marketplace of ideas without fear of government censorship.