From the SFLA Blog
Announcing: The National Pro-Life Neighborhood Chalk Day & Contest – Friday, May 1st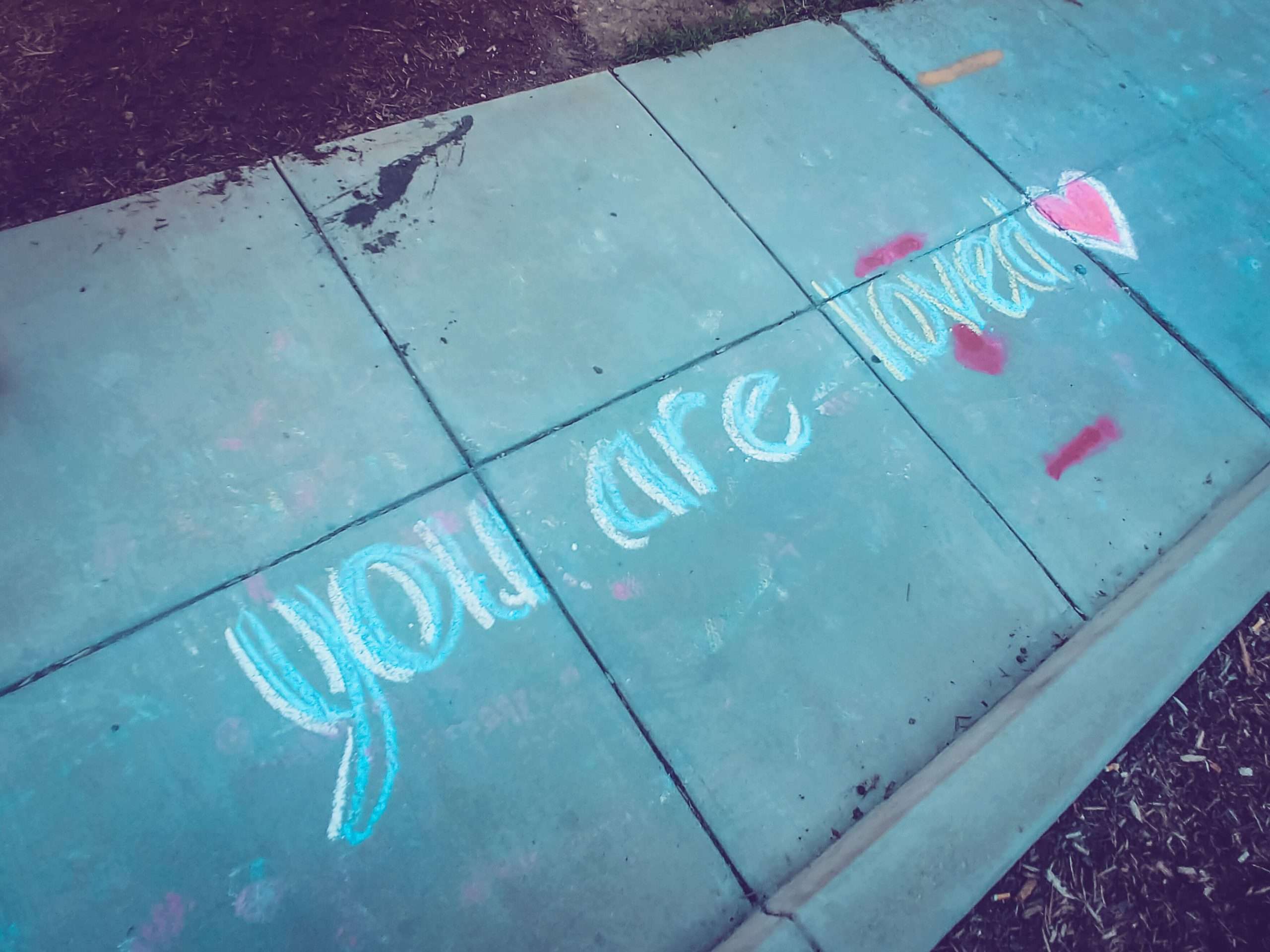 Brenna Lewis - 27 Mar 2020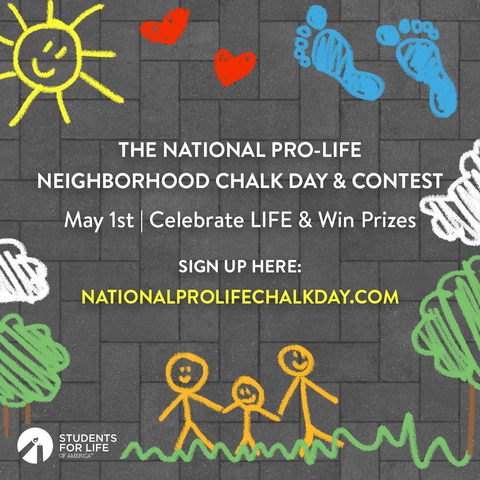 During our COVID19 #SlowtheSpread home quarantine efforts, you've probably noticed your neighbors taking a lot more walks than usual. With most retail, restaurants, gyms, playgrounds, and other entertainment establishments closed down, simply taking a walk is one of the last things we have left to do until these quarantines lift.
However, this does not mean our pro-life mission should cease!
There's a fun new trend Americans are participating in while many are under "Shelter in Place" orders…using the end of driveways and other publicly viewable areas to chalk messages for passersby!
So, Students for Life is launching a brand-new initiative… The National Pro-Life Neighborhood Chalk Day & Contest! And it's happening Friday, May 1st.
Here's How You Can Participate & WIN PRIZES…
1. Sign up now to participate, and Students for Life will send you a FREE pro-life bumper sticker!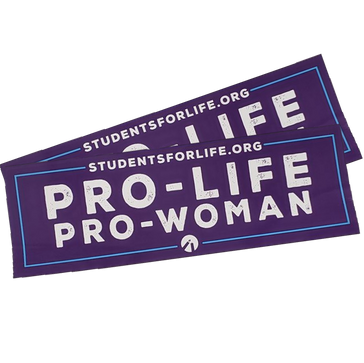 2. Get some sidewalk chalk (stores like Target, Meijer, & Walmart sell this).
3. Think of some positive, creative, pro-life messages (or pictures) to chalk at the end of your driveway, on public sidewalks, and anywhere else people will see your messages. There are sample messages below!
4. Take a picture, post on Facebook and/or Instagram, and tag #StudentsforLife and #ProLifeChalkDay by May 1st. Students for Life will select first, second, and third place winners and ship out prizes!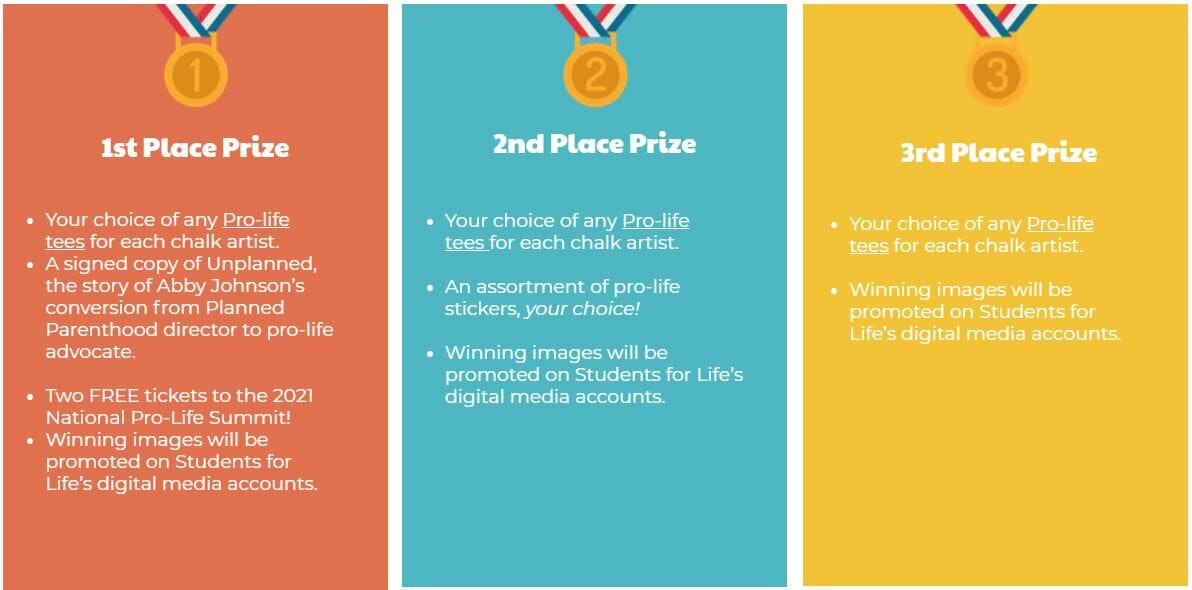 Note: To be eligible for the Prize Competition, make sure you…
RSVP for the contest.
Take good-quality photos of your pro-life chalking.
Post to Facebook and/or Instagram and tag #StudentsforLife and #ProLifeChalkDay.
Post before 3pm on May 1st.
SAMPLE MESSAGE IDEAS
If you are pregnant and need help, call 1-800-712-4357 for help and resources.
Life is Good
Every Life Matters
Together to Protect Life
Fetal hearts start beating at 21 days.
All heartbeats matter.
I am the Pro-Life Generation
Pro-Life, Pro-Woman
Love Them Both
Your Story Matters
Fetal brain activity starts at 6 weeks.
Protect the preborn.
Click here for more sample message ideas!
Questions?
Let us know if you have any questions about the National Pro-Life Neighborhood Chalk Day & Contest! Just email the Students for Life team member in your state at [yourstate]@studentsforlife.org or email us at [email protected]