From the SFLA Blog
The T.A.L.K. Campaign is Going Digital!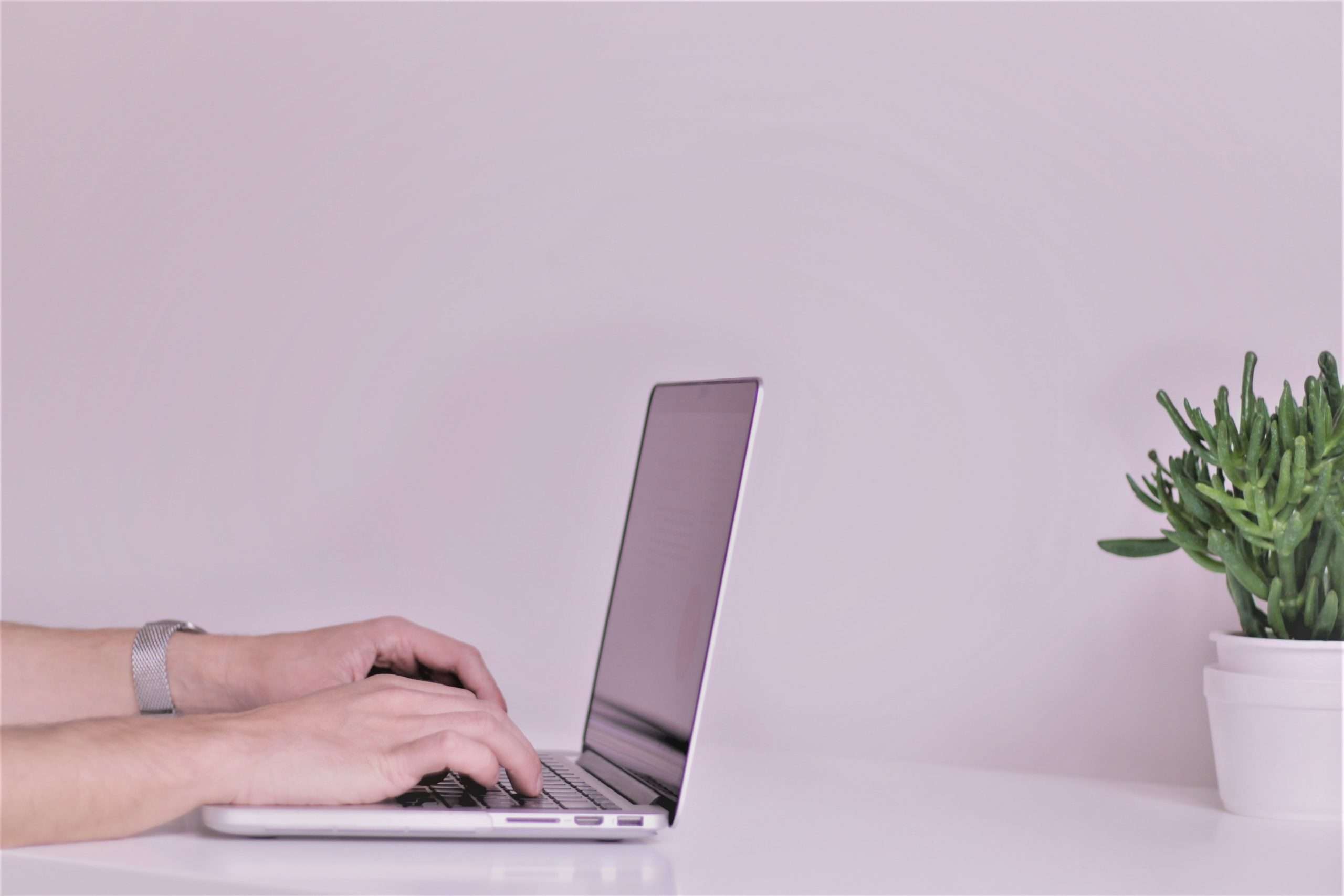 Lori Cascio - 23 Mar 2020
The Pro-Life Generation is moving from campus to computer during the quarantine, and so is our T.A.L.K. Challenge to have 250,000 pro-life conversations this school year!  
There are plenty of ways to continue the abortion conversation from home, even while practicing "social distancing." Calls, texts, emails, Facebook, Instagram, Twitter, Tik Tok, and any other digital platform are all ways to keep the mind-changing discussions about abortion going. It's time to get creative.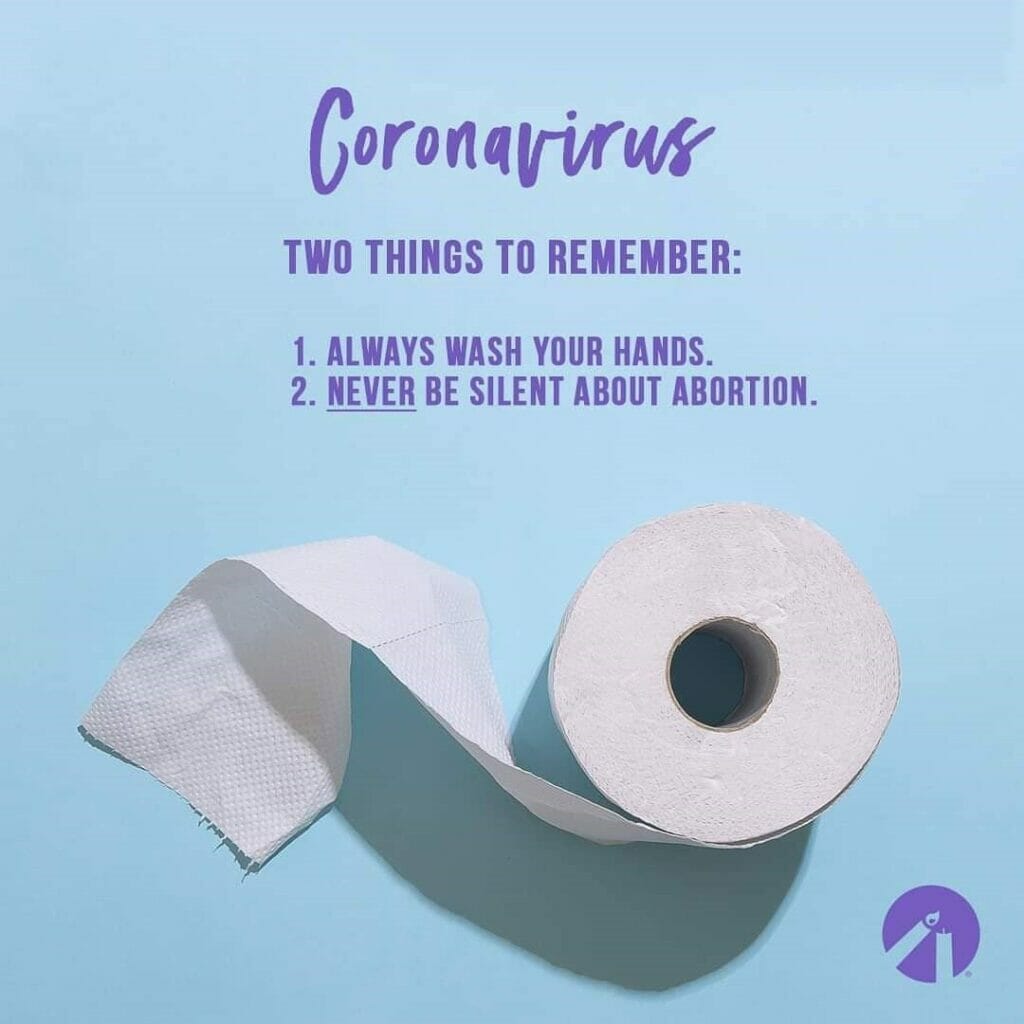 We can and will reverse Roe and abolish abortion by changing our culture. Fortunately, much of our culture is online anyway! We live in a unique time where human rights battles can be fought even from home. Social movements of the past didn't have this privilege, and we plan on taking advantage of this amazing opportunity to change minds, stand up, and keep fighting. 
Let's start by defining a digital conversation. We made a video to show you!  
Put simply, we ask that students have four (4) back and forth interactions whether online, texting, speaking, etc. This can look like:  
1) You post a social media graphic that says, "Human rights start in the womb."  
2) Someone comments, "I disagree with you. Human rights start at birth."  
3) You address their concern and explore the humanity of the preborn.  
4) They respond back.  
It probably won't end there, but that's all it takes to have a dialogue. Once you're done with your conversation, make sure to log it on Students for Life HQ in order to qualify for prizes like Amazon cash, pro-life speaker grants, and activism trips.  
Plus, have enough dialogues and you can see your name on the national leaderboard.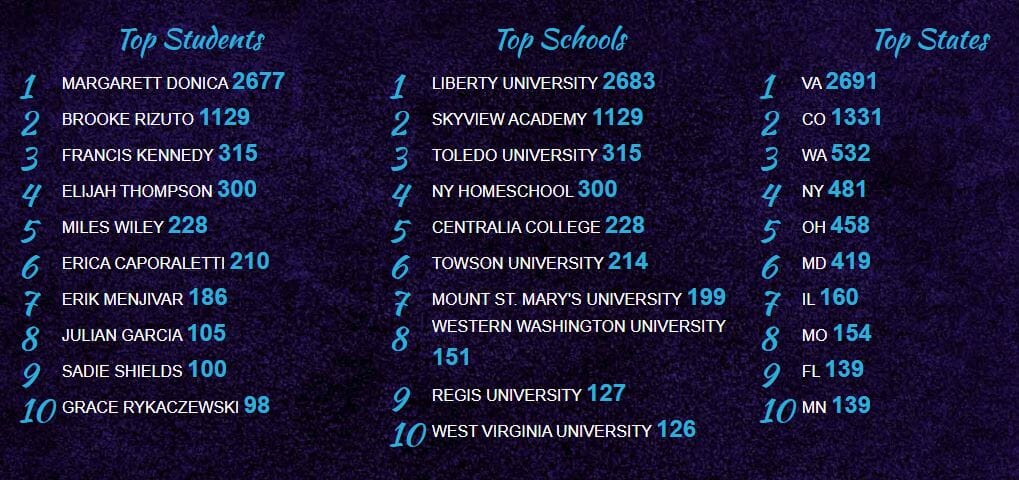 Here's another fun example of an online conversation: 
Now it's time for you to get started! Here are three easy ways: 
Number One
Visit SFLA Headquarters, our free student resource website, to download high resolution social media graphics with sample captions. You can find 40+ categorized shareable images in the Resource Library. This is perfect for Instagram, Facebook, Twitter, and more.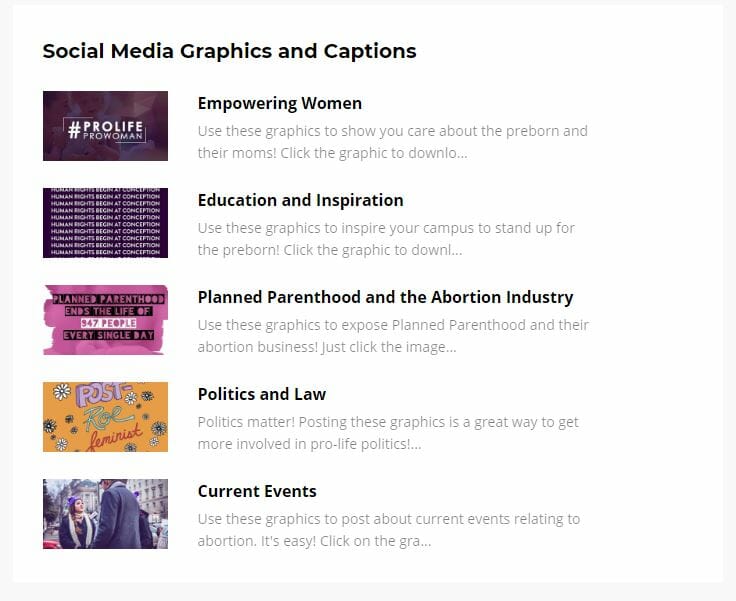 Number Two
Tweet, make a Facebook post, or call up a friend with these quick conversation starters! 
Ask me why I'm pro-life

!

 

Fact: Abortion is always wrong

.

 Ask me why.

 

Should abortion be illegal when there is a heartbeat

? 

 

Wh

at

 do you 

think about

 

Roe v. Wade

?

 

Every human life is valuable from the moment of conception.

 #prolife

 

Science, morals, ethics, religion, philosophy, human rights – it all points to pro-life!

 

What's stopping you from being pro-life? I'd be happy to talk!

 

Women need support, NOT abortion.

 
Number Three
Log into your profile of choice, and just click share! It's easy. You can also hop on our Facebook page and scroll to find the perfect post or picture for your feed. Here's our favorite recent posts:  
There are plenty of ways to keep the conversation about abortion going – even while we're all stuck at home.  
There are Prizes
AND, as mentioned, the prizes still stand! Students can earn Amazon gift cards, pro-life mission trips, and speaker grants for participating. All you have to do is log conversations online at www.talk.studentsforlifehq.com! 
So, what are you waiting for? Jump on SFLA Headquarters and T.A.L.K.!