From the SFLA Blog
Pro-Life Students Deliver Over 800 Petition Signatures Opposing Abortionist Appreciation Day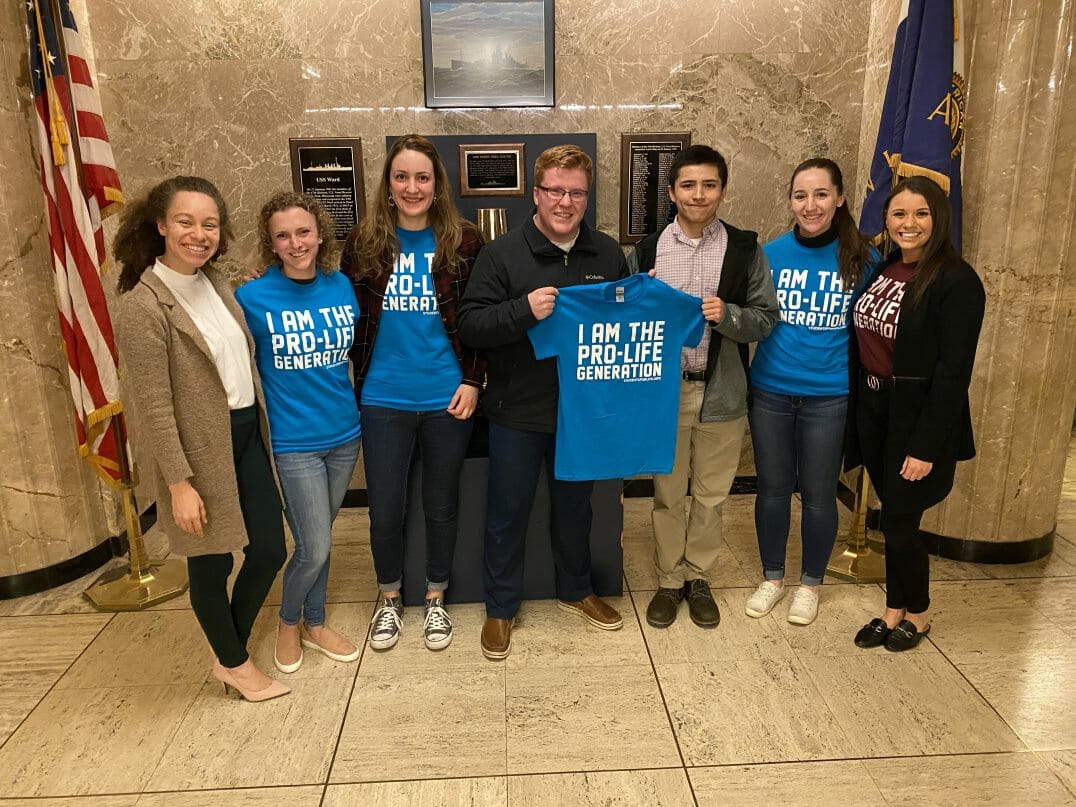 Brenna Lewis - 17 Mar 2020
Recently, the St. Paul City Council passed a resolution embracing abortionists and celebrating "Abortion Provider Appreciation Day." The resolution passed 7-0, with no debate.
But the pro-life generation wasn't going to let them get away with it without a response. Quickly, Students for Life organized a petition against the day, as did several other pro-life groups.
On March 11th, Students for Life leaders from area colleges as well as Students for Life staff attended the St. Paul City Council and delivered over 800 petition signatures opposing the resolution that embraced abortionists.
"As citizens of Minnesota, we find it disgusting that the city of St. Paul is honoring abortionists on March 10th.
Every year, abortionists take vulnerable women's money, abort their babies, and leave them harmed and hurt. These are not the types of people we should be honoring!
Minnesota and the city of St. Paul are better than this; we should stand for the human dignity of all people and against violence. Yet, every day, abortionists and the abortion industry commit acts of violence against preborn babies, moms, and families.
The undersigned firmly and unequivocally reject the disgusting show of support for abortionists and we URGE the city of St. Paul to reconsider and reverse their decision to honor abortionists."
"While Minnesotan council members are celebrating abortionists putting women and children's lives at risks, pro-life constituents stand and protest for the protection of women and children."