From the SFLA Blog
Pro-Life Student Leader Blasts City For Violating First Amendment Rights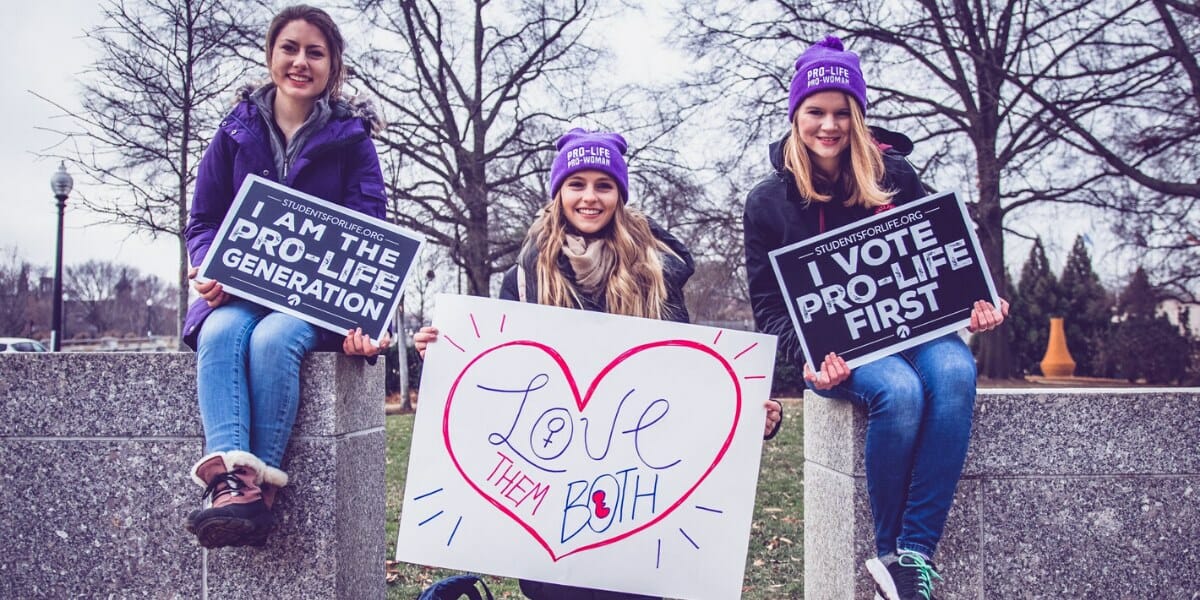 Hayley Tschetter - 17 Mar 2020
The following is a blog written by Hayley Tschetter, a Students for Life student spokesperson and a leader at the University of Northwestern-St. Paul in Students for Life.
Not only did the St. Paul City Council just vote to approve "Abortion Providers Appreciation Day," but Minnesota is also making so-called progressive strides towards passing laws that would cause sidewalk counseling outside of abortion facilities to be illegal. This proposed bill would consider gross misdemeanors of actions near "a 'reproductive health services client, provider, or assistant,' including force, threat of force, nonviolent physical obstruction, intentional injury, intimidation, or interference." 
According to Minnesota House File 3749, "A person who, by nonviolent physical obstruction, intentionally injures, intimidates, or interferes with any person or entity because that person or entity is a reproductive health services client, provider, or assistant, or in order to intimidate a person, entity, or class of persons or entities from becoming or remaining a reproductive health services client, provider, or assistant, is guilty of a gross misdemeanor" (2.15-2.19). 
This single statement leaves a whole lot up to interpretation. What does "interfere" mean in this context? Does someone just praying outside of a facility cause interference? The bill interprets "interference" as the restriction of a person's movement. That still does not answer many questions. If someone is present on a sidewalk, are they restricting the movement of a person wanting to walk up and into the facility ? It would be up to a judge and jury to decide; in Minnesota, being found guilty of a gross misdemeanor can mean one year in jail and/or up to $3,000 in fines.
When a bill leaves as much gray area as this one does, I fear what pro-choice legislators and lawmakers might do when given this power to wield.  We've already seen it in places like Spokane, where the city council is weaponizing the police to go after pro-lifers.
The bill is disguised under the pretense of prohibiting interference from accessing reproductive health services and facilities, but in truth, it is a ban on sidewalk counseling which saves babies' lives on a consistent basis. Sidewalk counselors often pray outside the facility and offer alternative solutions to struggling women. Many offer free ultrasounds and clinical services while others offer help and support throughout the pregnancy and beyond. Maggie Meyer, the NARAL Pro-Choice Minnesota executive director testified about the bill, which is sponsored by Rep. Heather Edelson (DFL-Edina). Is it truly the safety of the women that causes them to write this bill?
Or could it be the loss of profits for those running the abortion facilities due to the sidewalk counselors assisting women to choose life is the true motivation?