From the SFLA Blog
City Councilwoman Tries To Get Police To Shut Up Pro-Lifers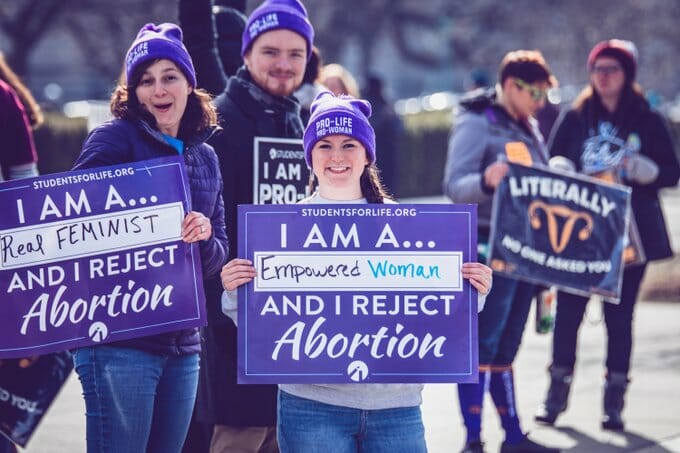 Brenna Lewis - 18 Feb 2020
Spokane Councilwoman Lori Kinnear really, really, really does not like pro-lifers. Based on her comments and her introduced ordinances, she is upset that hundreds of pro-lifers regularly gather to peacefully pray for an end to abortion outside a local Planned Parenthood facility. As we've reported before, she has written legislation to try to get them shut down for noise violations but claims that it is not targeted at pro-lifers, and she is worried about all excessive noise outside any medical facility (NO MORE WISDOM TEETH REMOVALS, NO MORE WISDOM TEETH REMOVALS, we imagine a dental surgeon has recently heard we guess??).
Now, the Spokesman Review reports that Kinnear has tried to convince the police to enforce current noise ordinances against the pro-lifers.
After watching body cam footage of police officers assigned to watch over the facility and pro-lifers, Kinnear argued that the police officers should be using current noise ordinance laws. The officers are heard pointing out that at nearby Gonzaga University, there are probably 25 or 30 noise ordinance violations at any time and they don't try to enforce all of those violations.
The Review wrote of Kinnear,  "She disagrees with the example of patrolling Gonzaga's campus in search of a violation, because officers should be enforcing the ordinance when they receive a complaint from an aggrieved person, like a resident whose neighbor is hosting a 2 a.m. Tuesday night punk rock show in an otherwise quiet neighborhood."
The police department has said that they will now begin aggressively using the noise ordinances to quiet pro-lifers and pro-choicers.
You can read the full story here.