From the SFLA Blog
Pro-Life Generation Keeps Pressure On Port St. Lucie To Reject New Planned Parenthood Facility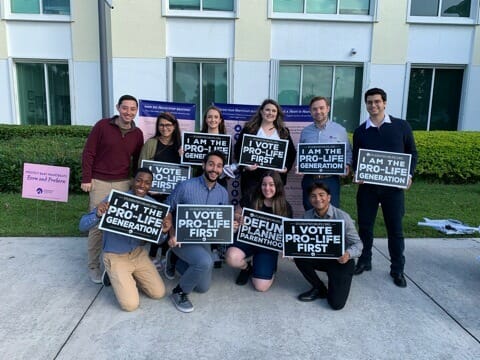 Brenna Lewis - 10 Mar 2020
Students for Life, along with other pro-life groups in Florida, have continued to keep the pressure on the city of Port St. Lucie to reject a new Planned Parenthood facility.
They continued that pressure last night, as more than 100 pro-lifers gathered outside of the city hall in Port St. Lucie to once again speak out against the new Planned Parenthood facility. Several members also spoke out against the new facility during the city council meeting. The group included at least 9 students from Florida Atlantic University Students for Life. Additionally, the pro-lifers presented 2,500 signatures from Port St. Lucie citizens rejecting the new facility.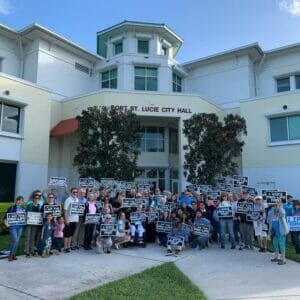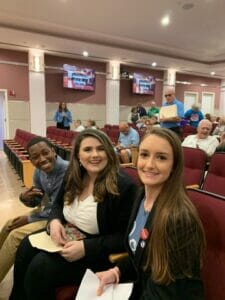 The mayor of Port St. Lucie, Greg Oravec, continues to say that he does not have the authority to stop the new Planned Parenthood from opening. In an e-mail response sent to Florida Regional Coordinator Ryan Neuhaus, he wrote, "As much as I would like to help you and all of the others who have written me over this issue, please know that this matter is not voted upon by the City Council. In the matter of Planned Parenthood, there is no getting around the facts and the applicable law.  The City must uphold the law of the land; and under the current laws (set by higher authorities), the City Council and I do not have the ability to intervene in the proposed relocation.  In fact, since Planned Parenthood is a medical office use, it could relocate to any building in Port St. Lucie previously approved for medical office use without needing any City Council approvals. "
But that claim is dubious. For one, he could use the bully pulpit of being a city mayor to ask the county or state to inspect the new Planned Parenthood facility. Or he could give a speech at a city council member criticizing Planned Parenthood and talking about Planned Parenthood's poor health and safety records. As a mayor, he could try to meet with Planned Parenthood and ask them to not commit abortions. To our knowledge, he has done none of these things.
Pro-lifers are keeping the pressure up on Planned Parenthood and the city. So far, more than 150 e-mails have been sent to Mayor Oravec using Students for Life Action's call-to-action system, urging the Mayor to reject the new facility.
Ryan Neuhaus, the Florida Regional Coordinator, stated, "We will continue to fight against this new abortion facility and we will hold Planned Parenthood and the city accountable. Port St. Lucie is pro-life and they know that women deserve better than Planned Parenthood.
You can read more about the group's efforts here.