From the SFLA Blog
(VIDEO): Pro-Choice California Students Chant "F*ck Them Kids" At Pro-Lifers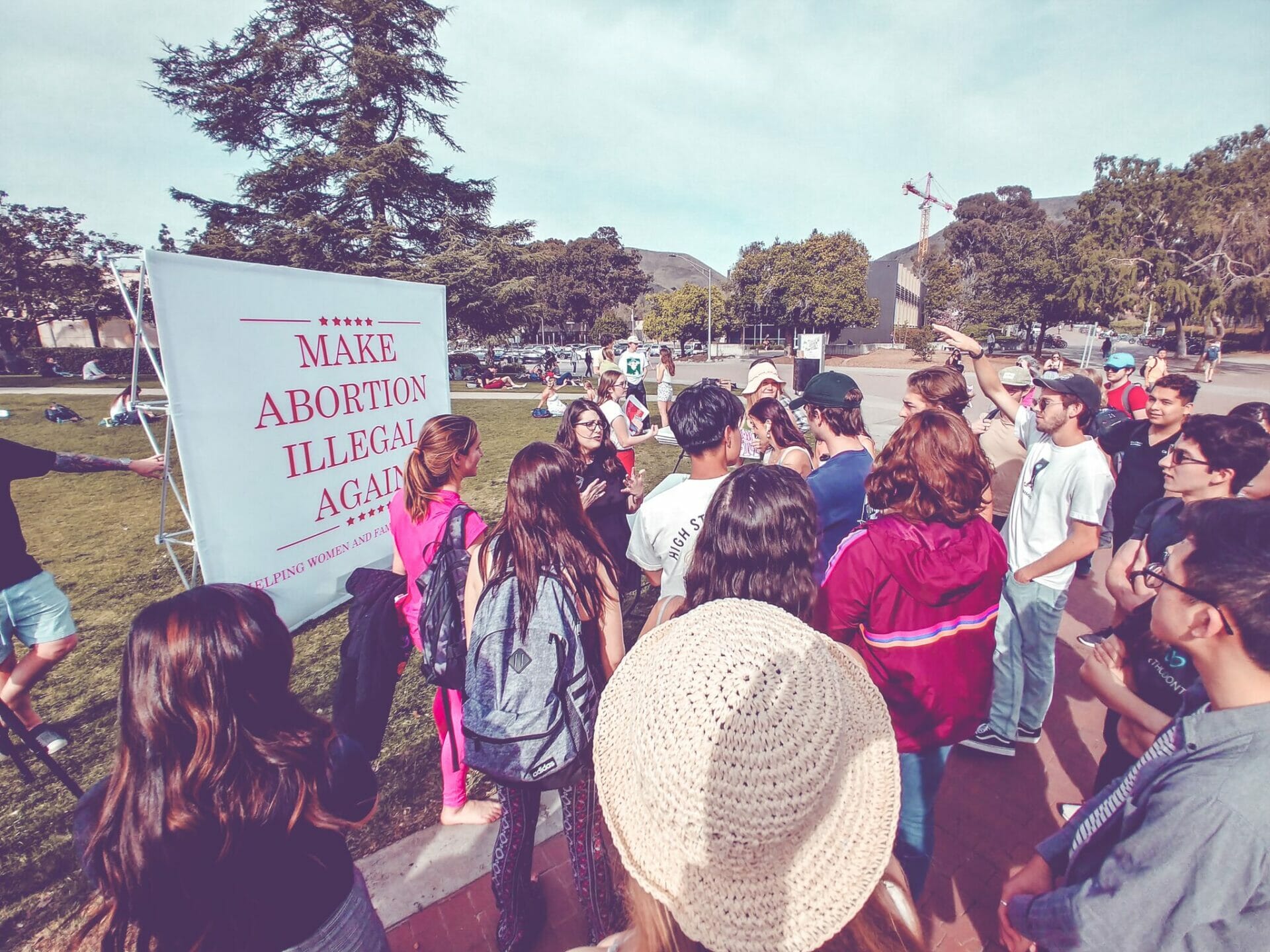 Brenna Lewis - 05 Mar 2020
Pro-choice students at Cal-Poly University were understandably upset last week when Kristan Hawkins, president of Students for Life of America, came to campus. After all, how could pro-lifers be on their campus? Presumably, they were even more upset when they found out she was speaking on campus that night too!
On Thursday, February 27th, Hawkins and Cal-Poly Students for Life set up a banner on campus ahead of her speech later that night. The banner declared, "Every Abortion Is An Act of Violence" and challenged people to try to change her mind.
However, students got aggressive, with some declaring, "F*ck them kids" over and over at Hawkins and the pro-lifers. The anger and disdain from human life is disappointing, but not surprising, coming from hardcore pro-choice activists.
WATCH HERE:
The speaking tour event overall was a success, with the room being packed to capacity, and students waiting to get inside.
We previously wrote, "Students at California-Polytechnic State University filled a room to capacity, nearly 150 people, to hear Kristan Hawkins speak last Thursday as part of her Spring speaking tour. The topic of her speech, which she started delivering last Fall, is "Make Abortion Illegal Again: Helping Women and Families After Roe." The room was not only packed to capacity, but students were still waiting outside at the end of her speech to try to get in if one student gave up their valuable spot in the packed room." You can read the full article here.
Prior to coming to campus, in the weeks leading up to the event, vandals destroyed hundreds of fliers advertising the event.
You can read more about that here.