From the SFLA Blog
California Students Pack Room To Hear Speech On Making Abortion Illegal Again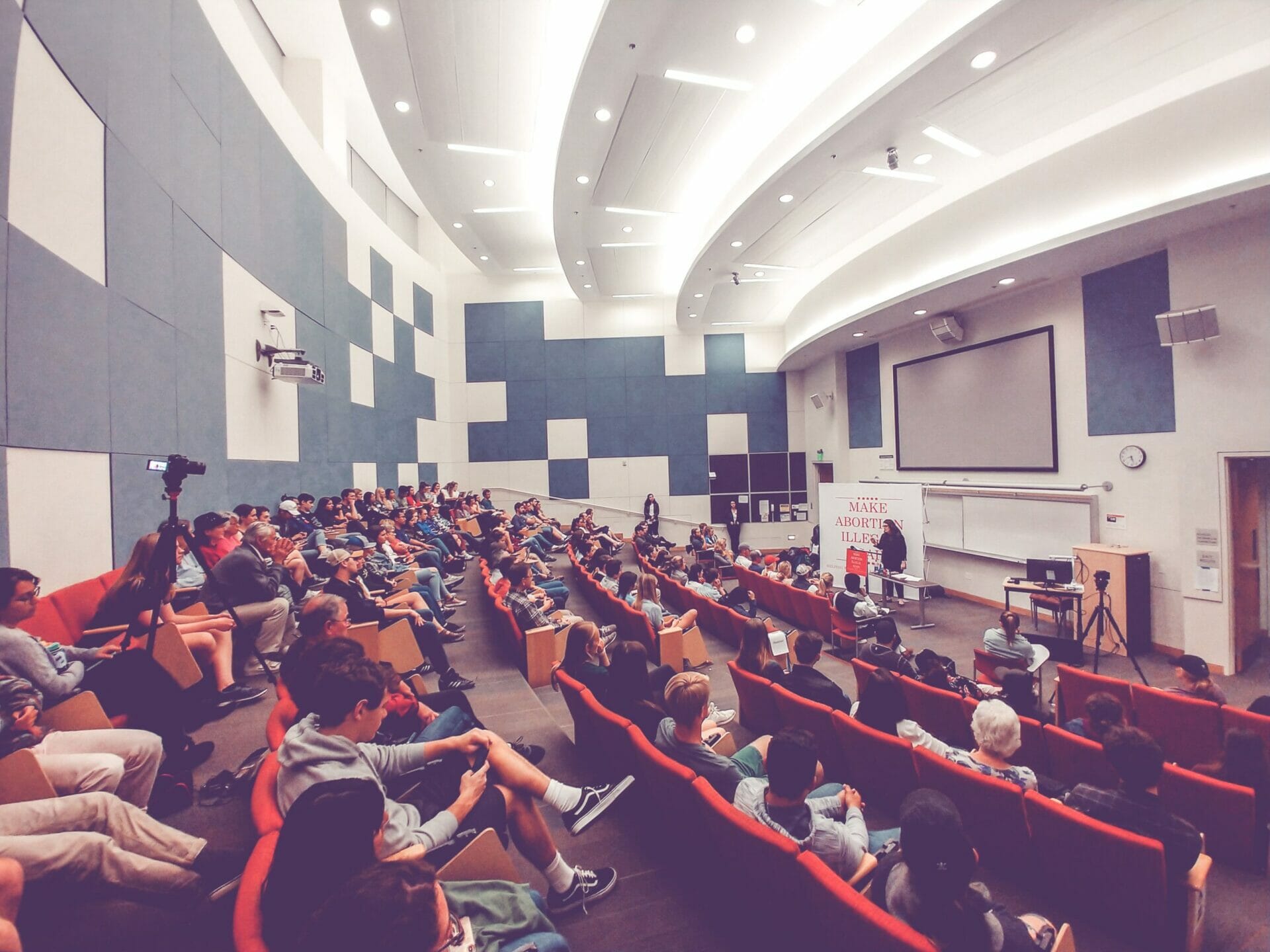 Brenna Lewis - 02 Mar 2020
Students at California-Polytechnic State University filled a room to capacity, nearly 150 people, to hear Kristan Hawkins speak last Thursday as part of her Spring speaking tour. The topic of her speech, which she started delivering last Fall, is "Make Abortion Illegal Again: Helping Women and Families After Roe." The room was not only packed to capacity, but students were still waiting outside at the end of her speech to try to get in if one student gave up their valuable spot in the packed room.
The group and Students for Life were also fortunate to have Charlotte Pence Bond, the daughter of vice-president Mike Pence, join us.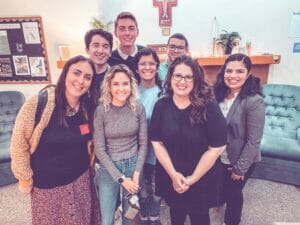 The day actually started in the afternoon when Hawkins and Cal-Poly Students for Life leaders tabled on campus to engage with students on why we must make abortion illegal again as well as the pro-life movement's plans for helping women and families. During that portion, students surrounded Hawkins to hear from her and ask questions about her positions.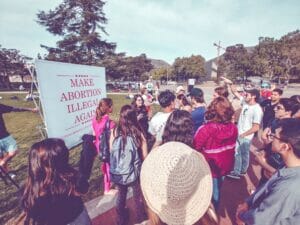 Hawkins' speaking tour continues on March 31st with a stop at the University of Pittsburgh and then at Towson in Maryland, the next day. You can find out more about the speaking tour here.
https://www.facebook.com/studentsforlife/photos/a.384330482926/10156917224767927/?type=3
In her talk, Hawkins discusses what the pro-life movement must be working on now to prepare for a post-Roe America. She recently laid out these plans in an op-ed for the Washington Examiner.
She writes, "Roe v. Wade will ultimately collapse because it was built on the shifting sand of seven justices' opinions, lacking legal, scientific, and political foundation. And when that happens, it will be up to all of us to have in place a plan, a blueprint for a post-Roe America, in which caring for the least of these is a goal as important to us all as the goal of ending judicially imposed abortion on demand…Women must be informed of the help available to them through Pregnancy Care Programs, community-based assistance and maternity homes, Moms Day Out, food banks, and parenting classes, among others. And the tax status of nonprofits, including faith-based nonprofits, must be protected as a vital support system for parents.Social services for needy families must be well-funded and well-publicized through the media and community partnerships, including healthcare providers, community centers, and houses of worship."
You can read the full op-ed here.