From the SFLA Blog
Kristan Hawkins Embarks on "Make Abortion Illegal Again" Tour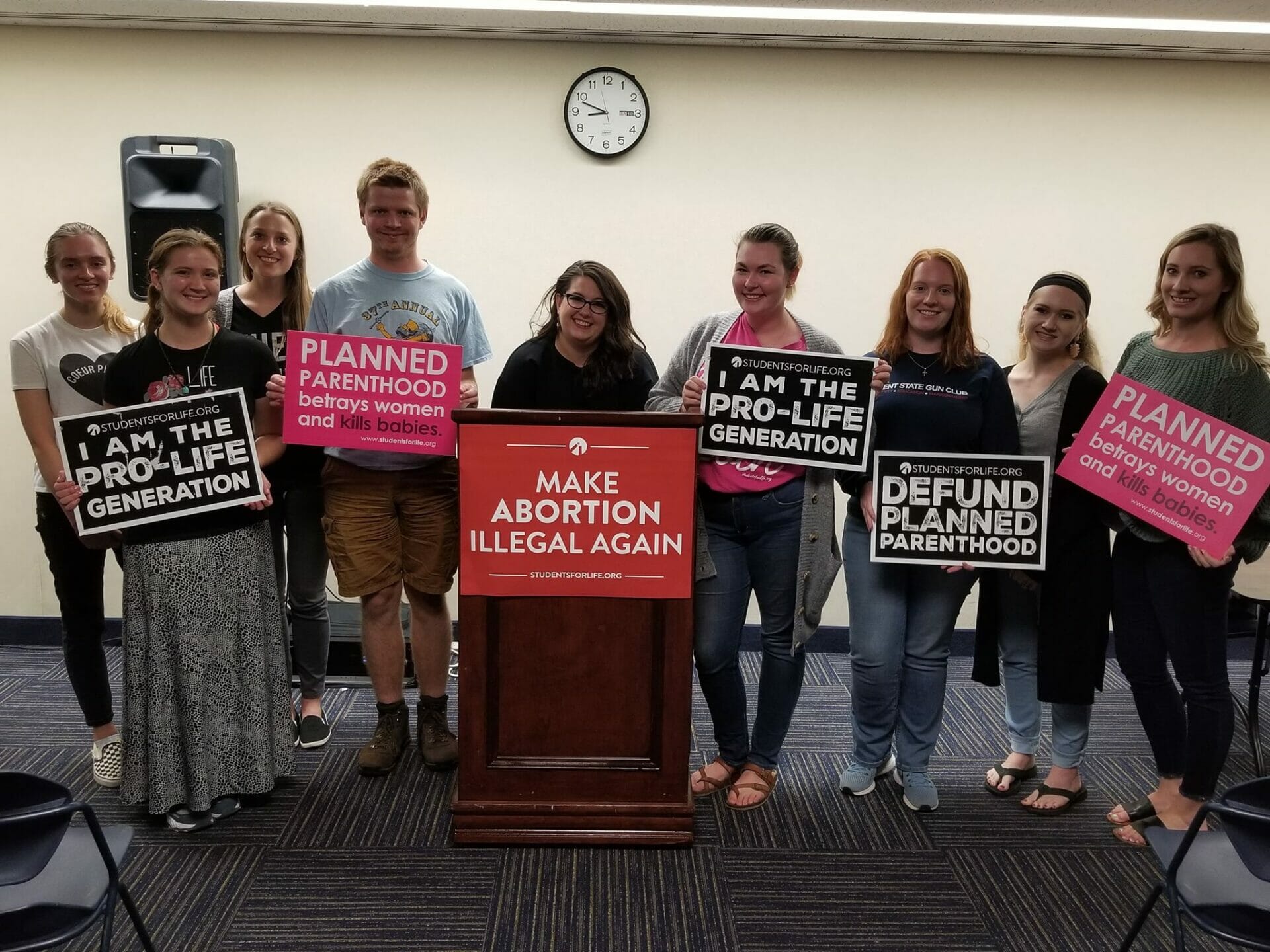 Brenna Lewis - 24 Feb 2020
 Students for Life of America President Kristan Hawkins returns to college campuses this week with her second round of appearances on the theme "Make Abortion Illegal Again." This boldly-named speaking tour addresses the ways that abortion harms women, children – born and preborn – and society at large. The popular lecture tour launches this week at Notre Dame on Tuesday. See tour dates & locations below. Events will be added as confirmed.
A highlight of Hawkins' events always includes audience engagement where she opens the floor for discussion with those who attend.
During last year's tour, for example, a Boston College student argued with Hawkins that a baby is not a baby if someone wanted an abortion.
"Do you think that children that are apprehended at the border that are in U.S. government care…do you think babies who are going to die should be resuscitated and given care?" Hawkins asked.
"Yes," the student replied.
"Okay. Do you believe that a baby who is born alive during an abortion at Planned Parenthood should get care?" Hawkins followed up.
The student replied, "No."
Hawkins paused and asked: "What's the difference?"
As the discussion continued, the student said, "They were performing an abortion So, before that, they've already determined that it's not a baby."
Hawkins noted that conversations like the one at Boston College are why she travels to campuses and why the Students for Life of America team will have 250,000 pro-life conversations on college, university, high school, and middle school campuses this year.
"The real debate over the abortion issue is not inside the beltway in Washington D.C.," she said. "We want to talk with the generation targeted by the abortion industry to help them think through how abortion really impacts them."
Events such as Hawkins' speaking tour often are targeted for protests by pro-abortion activists. Hawkins addressed this in an op-ed at Fox News titled, "If we lose free speech on college and university campuses, we lose America," in which she wrote:  "America will lose its national identity and fundamental freedoms if we don't fight for free speech on college campuses, where the next generation of leaders must learn to listen to and understand not just the ideas they like, but the ideas held by their fellow citizens, whether they like them or not."
"Make Abortion Illegal Again" Tour Dates & Locations
University of Notre Dame, Feb. 25th
California Polytechnic University, Feb. 27th
University of Pittsburgh, Mar. 31st
Towson University, Apr. 1st
Kansas University, Apr. 7th
University of Nevada Las Vegas, Apr. 8th
Ithaca College, Apr. 22nd
The University of Toledo, April (TBD)
Western Washington, May (TBD)