From the SFLA Blog
Pro-Lifers Counter NARAL Protest Of Pro-Life Rep. Dan Lipinski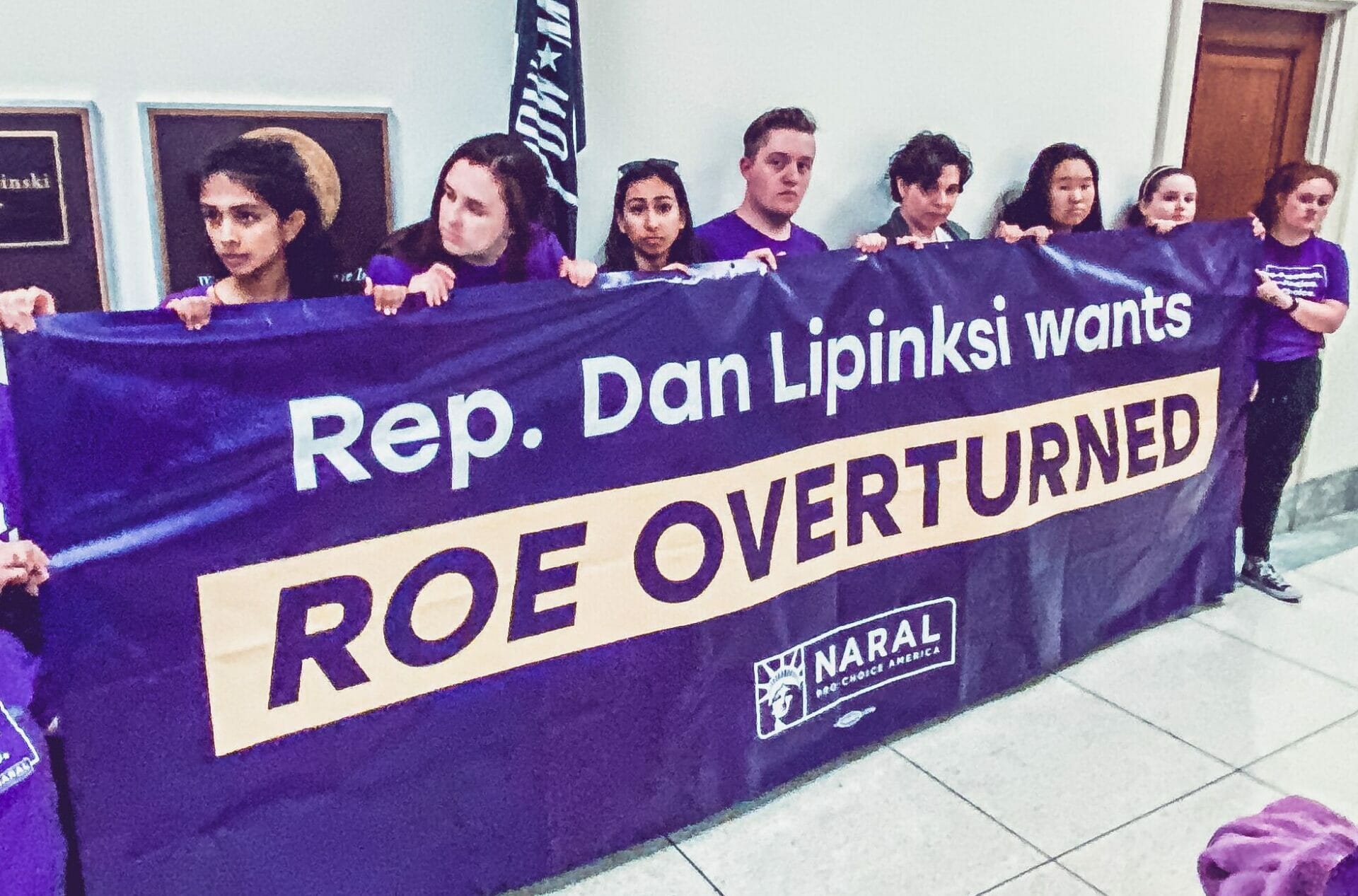 Brenna Lewis - 05 Mar 2020
Students for Life Action members showed up outside of Representative Dan Lipinski's (D-IL) office on Wednesday to show their support for his pro-life voting record, in the face of a protest by pro-choice group NARAL.
Ahead of the counter-rally, Kristan Hawkins, president of Students for Life Action stated, "Students and pro-life activists will say thank you to an endangered species in Congress – the pro-life Democrat – letting Rep. Lipinski know that he is welcome in office and his work in saving lives…NARAL's efforts to drive pro-life leaders out of the Democratic Party represents a purge of conscience and kindness for the least of these."
In order to make NARAL confront the reality of what they support, Students for Life Action also brought 1200 baby socks , one for every 10 babies killed through late-term abortion every year (there's an estimated 12,000 babies killed through late-term abortion every year).
Titus Folks, the organizer of the event for Students for Life Action said, "Pro-choicers want all Democrats to be pro-choice so that they can paint all pro-lifers as conservative Republicans. But in reality, Representative Lipinski represents not just his district, but the estimated 21 million pro-life Democrats across the United States. Without a pro-life Democratic presidential candidate, Lipinski represents the face of pro-life Democrats and a sign of hope that one day both the Democratic and Republican parties will be pro-life. We are glad to show our support and thanks for Representative Lipinski's pro-life voting record."
The group was able to talk to Lipinski's Deputy Chief of Staff, who thanked them for coming and sharing their support. Sarah Minnich, the Students for Life Regional Coordinator in Illinois attended another protest at Lipinski's Illinois district office as well.
NARAL president Ilyse Hogue has previously said of Lipinski, "Dan Lipinski is dangerously out of touch, and has time and time again refused to stand up for basic values like reproductive freedom, LGBTQ equality, and economic opportunity for every family."
The Illinois primary is March 17th.